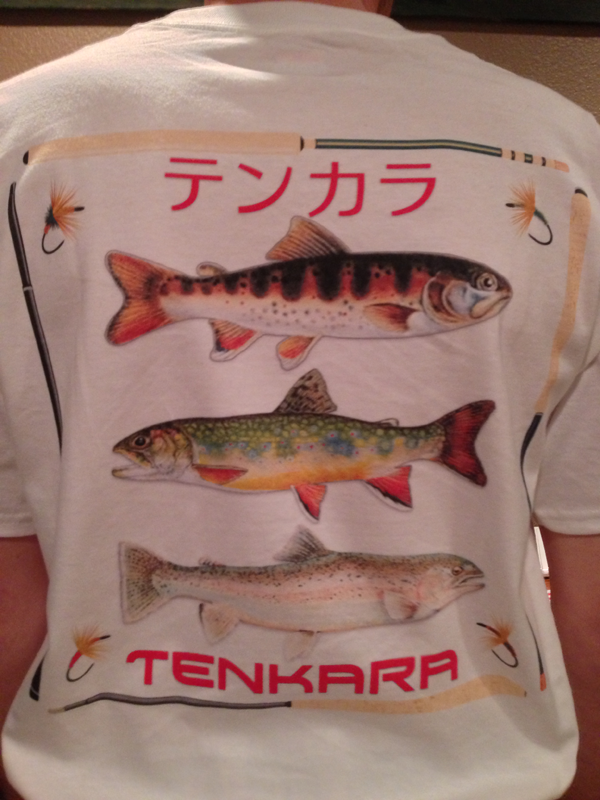 I just got my new T-shirt from Adam Trahan over at Tenkara Fisher.  It's beautiful and will make a great addition to my growing tenkara T-shirt collection along with my four Tenkara USA shirts and Tenkara Talk shirt.  
The back features "tenkara" written in katakana with an amago, brook trout, and rainbow trout framed by some tenkara rods and sakasa kebari.  The front has a row of sakasa kebari under which is a nice pocket perfect for storing a rod plug: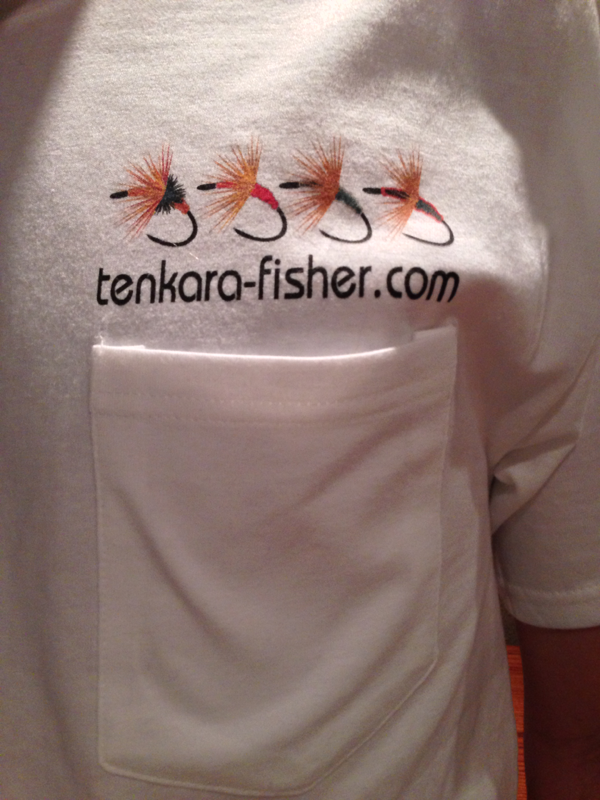 The shirt is gorgeous and since it's a very high quality cotton with deep printing, looks like it will last a long time.  If you want one, you can get them here.  Thanks Adam and great design!