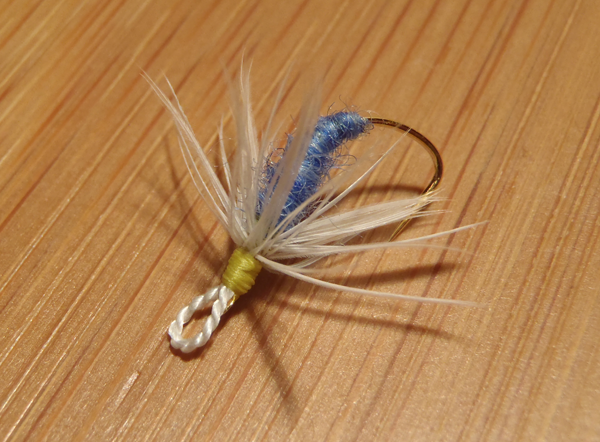 After reading about Chris Stewart's blue fly challenge and receiving some of his blue yarn by happenstance, I thought it would be fun to experiment a bit with blue.  So, I came up with this pattern.  I haven't tried it yet but I'm sure it will catch fish.  And even if it doesn't, I like it so it's already caught me.  I call it "Smurfette" because of the color scheme.
Hook:  Owner Hera Sasuke, Gold #7
Eye:  #2 White silk bead cord
Thread:  Yellow 6/0
Body:  Blue Fly Yarn from Tenkara Bum
Hackle:  White Hen Hackle
Like this article? You might also like these ...