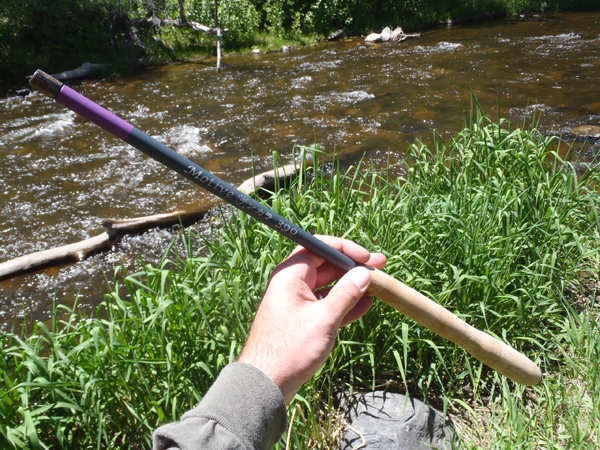 Having already tested rods from Tenkara Times such as the 1st Step and Next, I was already familiar with their quality before receiving their their Motive Rod.  In my experience, Tenkara Times makes very good rods with actions I like.  And the Motive is no exception.  Here is my review…

Action
The Motive is the longest rod Tenkara Times makes and it's also noticably stiffer than their other rods I've tried. The stiffness basically means 3 things:
1. The rod will fish a very long line well that would overpower other rods. If you regularly fish long lines (i.e. 20+ feet) you'll appreciate this action. If you fish shorter lines (i.e. the same length as the rod), I'd recommend going with a heavier line size to help load the rod.
2. Casting accuracy is improved and you can get very tight loops. This is achieved by using a hollow tip section (which is stiffer than a solid tip) that reduces tip bounce at the end of the cast that can affect precision. The faster action also helps you punch line through the wind.
3. The rod is very sensitive which is good for strike detection when nymphing or twitching a sakasa kebari. I like to rely on sight for strike detection but sometimes you have no choice but to go by feel. In those cases, this rod shines.
While the rod is on the stiff side, it doesn't feel like a broomstick. It flexes well enough into the mid section so you still get good haptic feedback from the loading and unloading. I fished this rod with an 18′ #3.5 line but easily could have gone longer (I just didn't need the extra length on the stream I was fishing).
Specs
Length: 390 cm / 12.79 ft.
Weight: 95 grams / 3.35 oz.
Handle length: 28 cm / 11 in.
Number of segments: 9
Closed length: 57.5 cm / 22.63 in.
Hardware
The rod is decked out with pretty much the same hardware as the other Tenkara Times rods I've reviewed: a good quality cork grip, wooden rod plug, standard lilian, and a metal end cap with a cushion. I'm also a fan of the matte finish which eliminates rod glare that can spook fish.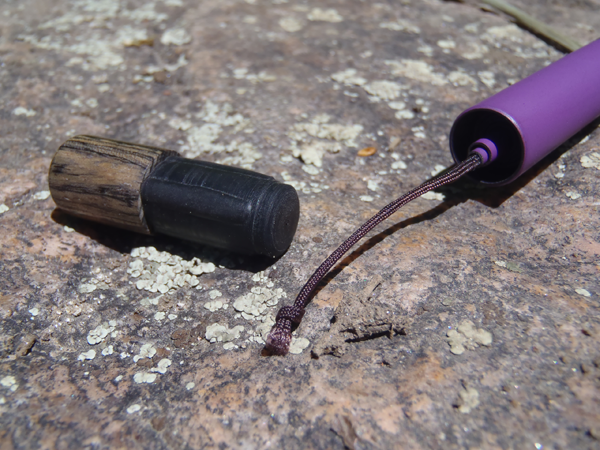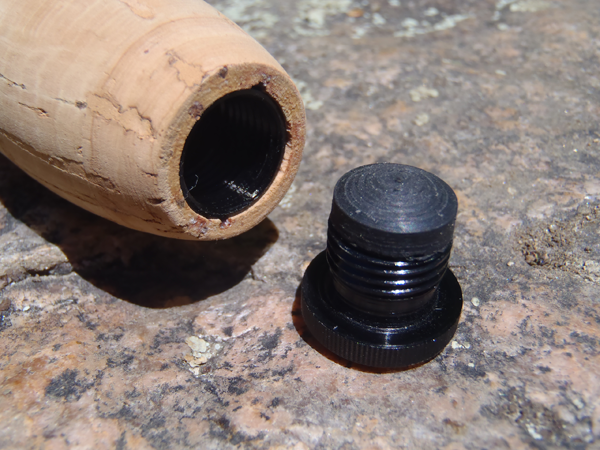 One thing to note is the grip shape (which is a little different than the 1st Step and the Next). It features an elongated bulge at the end. At first, I thought it looked weird but it turned out to be very comfortable if you like to hold the rod at the very end of the grip as I often do.  And the rod balances very well when gripped this way.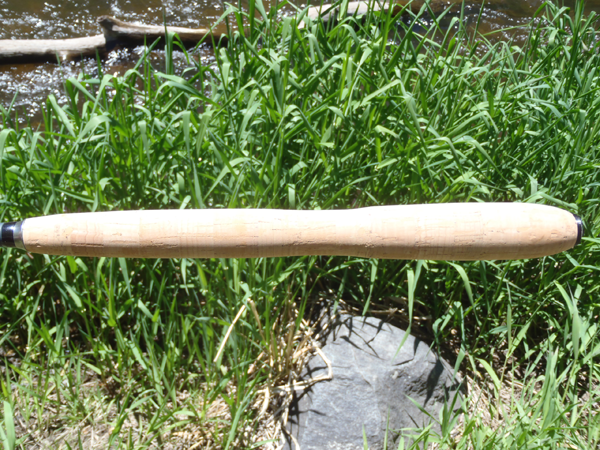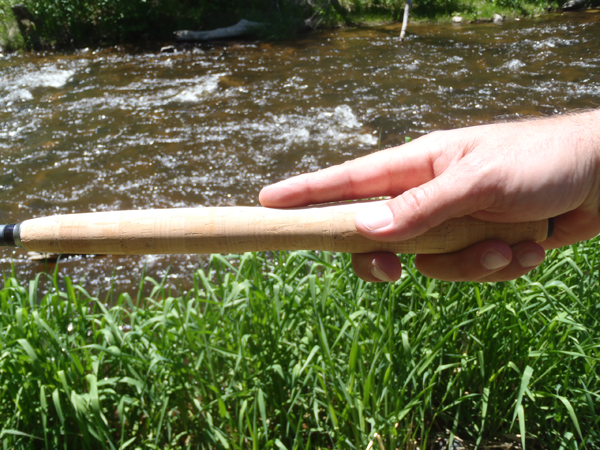 Bonus!
One thing Tenkara Times does (and I wish more manufacturers would do) is include a spare tip section. Given the relatively delicate nature of a tenkara rod's tip and how inexpensive the tips sections are, it would seem like a no brainer to just throw one in with the rod.   It's a good insurance policy, especially when travelling.
The Bottom Line
The company's website refers to the Motive as a "big water" rod, but I feel it's more of an all-around rod. If you like a little stiffer action or to fish long lines, the Motive is a good choice.  But I just wish they'd get rid of those purple accents! 😉
To learn more about the Motive and the company's other gear, visit the Tenkara Times website.