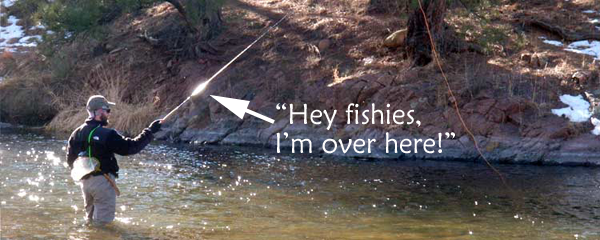 Years ago, a friend of mine who had returned from a fishing trip in Tasmania told me about an unusual practice that the local anglers did there. He told me that they sanded down the blanks of their fly rods with sandpaper. My first thought was, "why on earth would anyone take sandpaper to a $500 fly rod?" He went on to explain that the lakes in Tasmania are full of large brown trout that are extremely skittish because of the clear, shallow water. The Aussie anglers sand down their rods to remove the shiny finish that can cause glare and spook fish. While I had never even thought about this, it seemed to make sense (even if a bit extreme). I thought it was an interesting anecdote, but didn't give it much thought after that.
Fast forward several years and I got a first hand lesson in rod glare. I was fishing a local spring creek with crystal clear water and notoriously spooky fish. I wasn't casting. I was just holding my rod and tying on a different fly when suddenly, my rod happened to tilt at just the right angle to catch the sun. It lit up like a light saber and instantly, the pod of fish in front of me scattered. That was the first time I had really observed this phenomenon and it got my attention.
Now I'm not saying that we should be obsessed about shiny rods or glare, but it is worth considering. If you think about it, it doesn't make much sense to dress in camouflage and move stealthily, but then wave a big, reflective stick over spooky fish. It's not something I generally concern myself with too much though. I can probably only recall a handful of times where I could definitively say that a refection off my rod sent the fish running. But it can happen. And that's why many rod manufacturers offer a solution: a matte finish.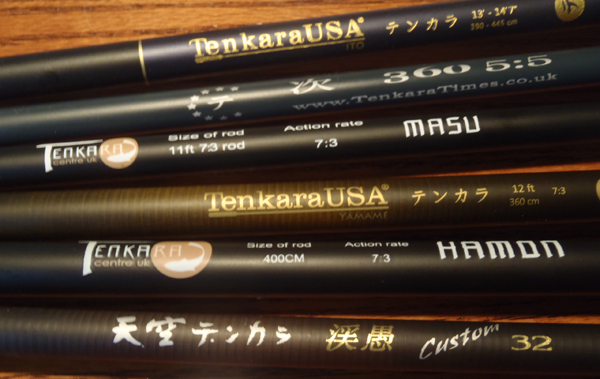 Just like your shadow, clothing color, and wading, rod glare is one more thing to take into account when you need to be extra stealthy.  Rods with Matte finishes eliminate rod glare and they're probably a better choice than taking some 500-grit to your brand new rod!