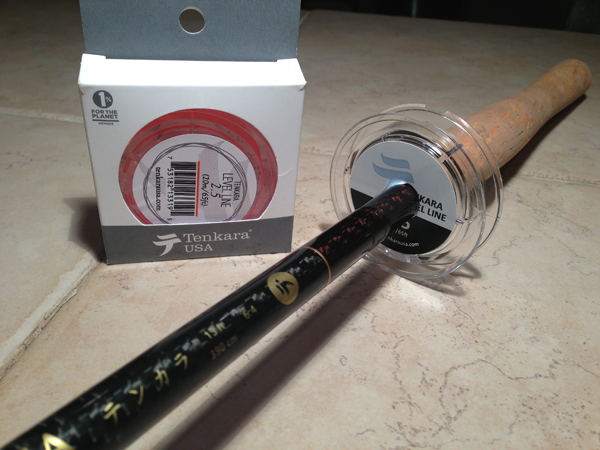 Did you know that when you buy the new  level line from Tenkara USA  you also get a free line holder?  Neither did I (and maybe they don't either).  But since they've changed their packaging to include a new plastic spool design, I was curious to see if the wider diameter hole in the center of the spool would fit over the blanks of my tenkara rods.  And sure enough, it did!
Many people have found great DIY sources for tenkara line spools.  But I like this one because I have to buy the line anyway, so I might as well get a little more bang for my buck.  Also, it's a form of upcycling, which I always like to do when possible.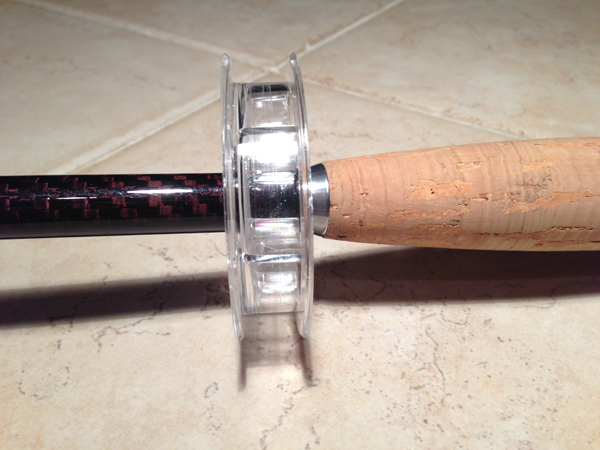 All you have to do is punch through the label and you've got yourself a new tenkara spool!  And for what it's worth, I tested the diameter on both Tenkara USA and non-Tenkara USA rods.  All of them fit through the center hole.
Sure, these spools are intended only as packaging and aren't as nice or ergonomic as the Meiho blue spools, but if you test a lot of lines like I do, these freebies are a great, cheaper alternative for storing numerous lines. There is even a plastic clip for the tippet end and back end of the line: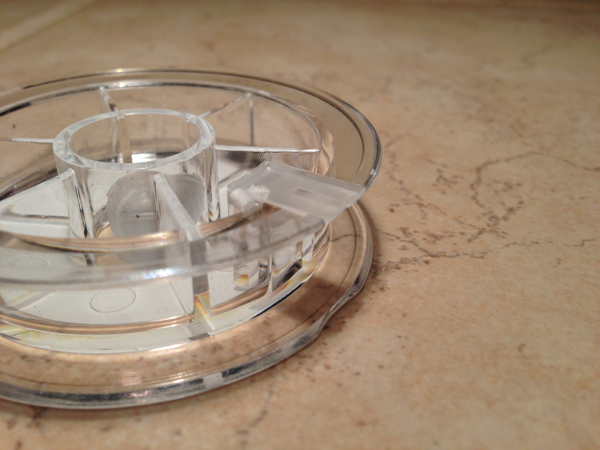 The only drawback I can see is that there isn't really a good place to secure a fly if you want to stay rigged up.  I suppose drilling some small holes around the lip of the spool would solve that but for now, I think I'll use my empties more for storage and identification than on-stream use (though in my mind, they're perfectly acceptable).
Discovering that these new spools fit onto tenkara rods was a great serendipity for me as I always seem to be running out of storage solutions for my lines and don't want to keep buying more holders (believe me, I have way too many already).  I'm not sure if this design was done on purpose or not but I like it.  Now, every time I order a new spool of level line from Tenkara USA, I know I'm also getting a "free" line spool thrown in.