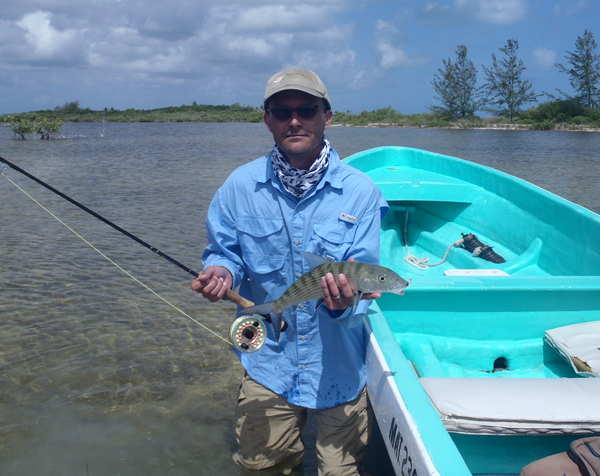 I just got back from a trip to Mexico where I had a chance to do a little bonefishing.  You might be wondering why I'm posting about bonefishing on my tenkara blog but strangely enough, even though fishing for bones with a saltwater rig seems like a world apart, I had an experience that is directly related to tenkara.
In tenkara, some anglers choose the one fly approach.  I don't, just because I love tying flies and tying the same pattern over and over again is boring to me.  But I do understand the reason behind it:  confidence.  If you have enough confidence in a pattern, you can probably make it work in most situations.
It's been several years since I've done any saltwater fly fishing so on this trip, I opened up my bonefish/permit fly box and asked the guide to choose a pattern for me.  He said all of them would work, but after the third fly change, I was getting suspicious.  He was choosing flies I'd never caught a fish on before. Finally, after several schools of fish refused my fly, I chose one that I had used in the past that I caught plenty of fish on.  And right off the bat, I hooked into a nice bone that sent the reel screaming (I miss that sound).
Flies my guide chose that didn't work …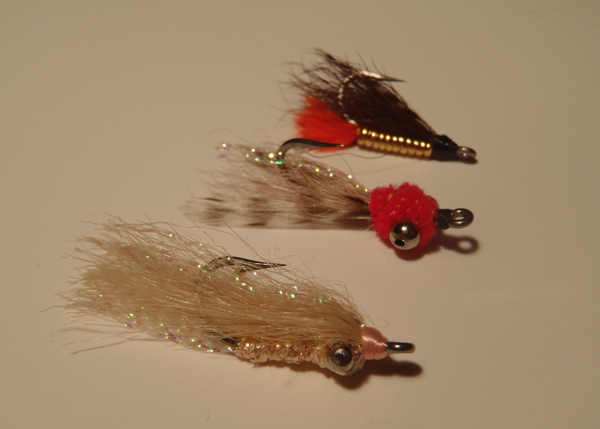 The fly I chose that did work …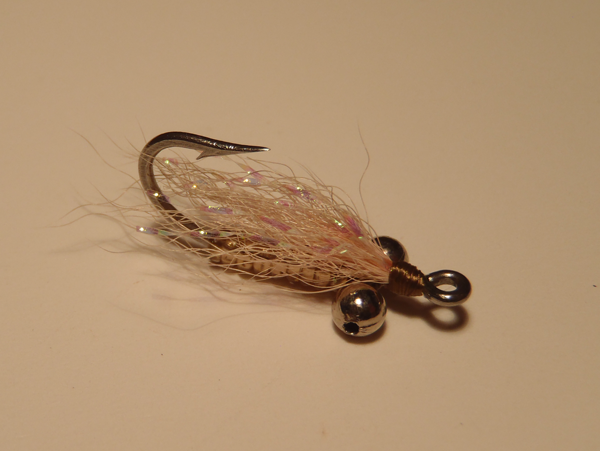 I've always believed that confidence is the most important skill in fly fishing and I should have listened to that nagging voice in the back of my head that was telling me to rely on my own experience rather than what the guide was telling me.  But sometimes, I suppose we have to relearn life lessons.  And this was a good reminder for me.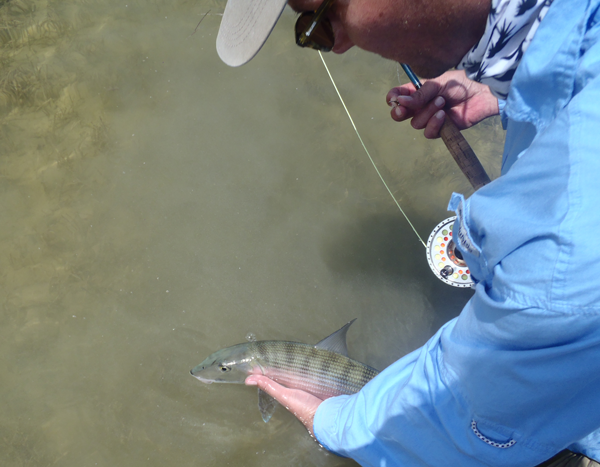 So while this wasn't really a tenkara outing, it definitely cemented a basic facet of tenkara for me:  skill and confidence matter more than gear.  And in case you're wondering, yes, I did actually bring a tenkara rod with me to try for some snook & baby tarpon.  Unfortunately, I didn't get a chance to use it because a pretty nasty storm pushed us off the water early.  But at least I came away with a little more confidence in my own instincts which is one more step to becoming a better angler.
Like this article? You might also like these ...