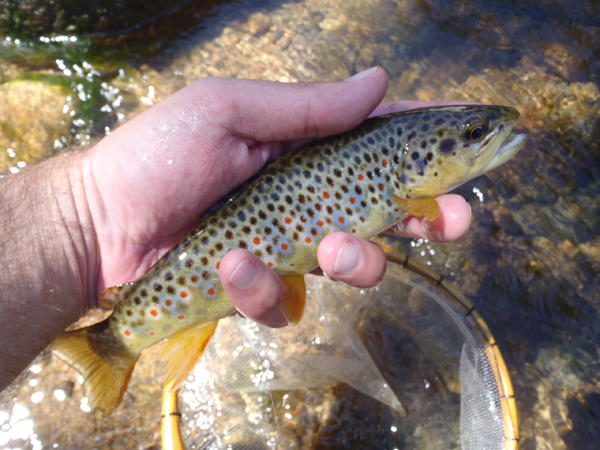 Today was one of those days where the fishing was so good that you shun all mortal needs until your body just can't take it anymore.  And all of a sudden, it finally hits you:  you're starving, dehydrated, and really (really) have to go to the bathroom.
I headed to a section of Boulder Creek about three and a half miles up from Boulder Falls that has a lot of nice pools and pocket water.  I figured this would be good choice since the flows were down a bit and I was driving past a lot of dead water.
I started catching fish right away, but there was something odd.  For a split second, I wondered if I had somehow subconsciously program myself to go microfishing because literally every fish I was catching was about three to five inches. I'm used to catching fish more like seven or eight inches on Boulder Creek.  But nope.  The fish were more like this: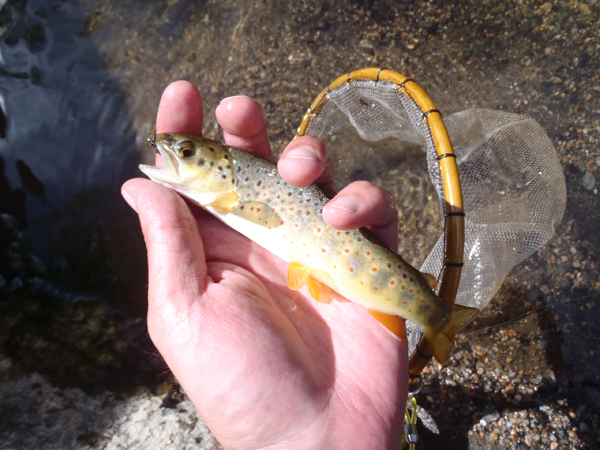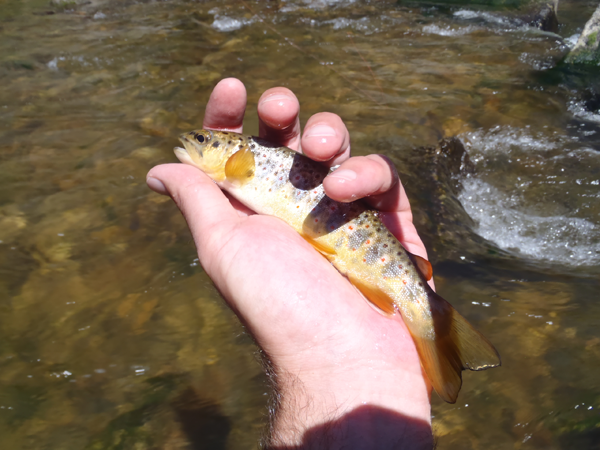 Of course, I wasn't complaining, I just remember the average browns being a little bigger.  Anyway, it soon became moot because as I moved downstream, the fish seemed to get a little bigger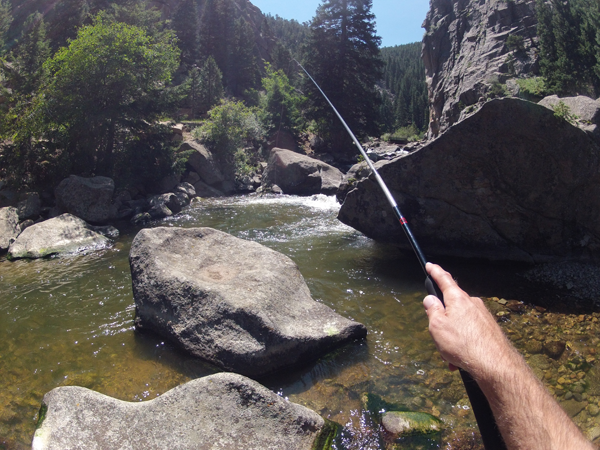 When I finally did hit the wall, I decided I wasn't going to last long if I didn't eat and get some water but I marked a really good looking pool to come back to after.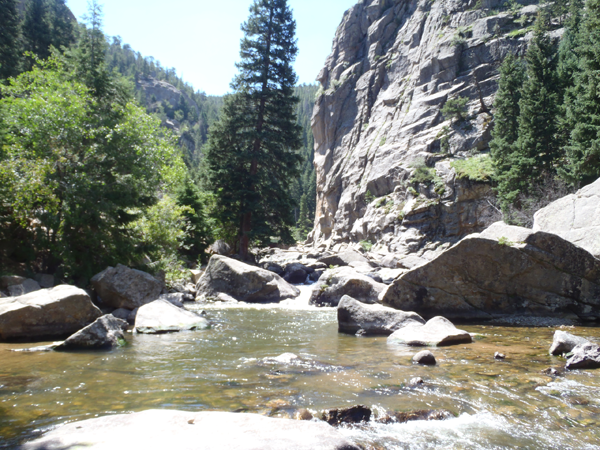 Unfortunately, by the time I got back, a very loud and obnoxious family had claimed it as their swimming hole so I got as far away as I could and continued fishing (and catching fish).
But, by noon, a bunch of climbers moved in and starting blasting music.  I hate when people ruin others' experience in the outdoors by blaring their music (and it's always bad music too).  So, figuring I already had a great day, decided to quit while I was ahead and head home.
The fish were extremely cooperative today, taking anything I threw at them.  The two patterns I used the most were the Ishigaki Kebari (with olive grizzly hackle) and the Japanese Lantern but honestly, probably any pattern would have worked.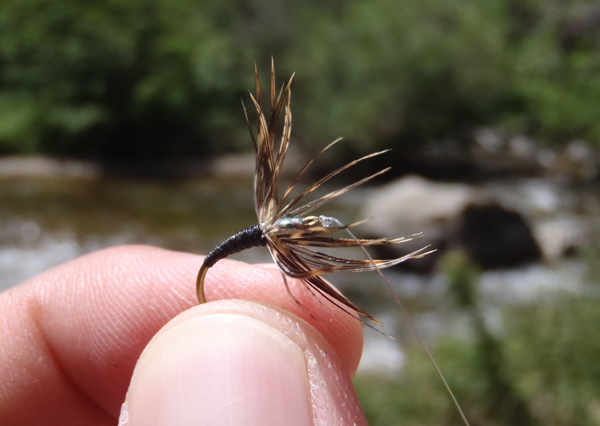 I caught a few fish on a dead drift but the presentation that proved to be most effective was the downstream twitch. I lost a lot of fish on this method, but it also landed the most.

I used my Oni tenkara rod and the new Tenkara USA 2.5 orange level line–a combo which performed flawlessly despite there being a bit of a breeze.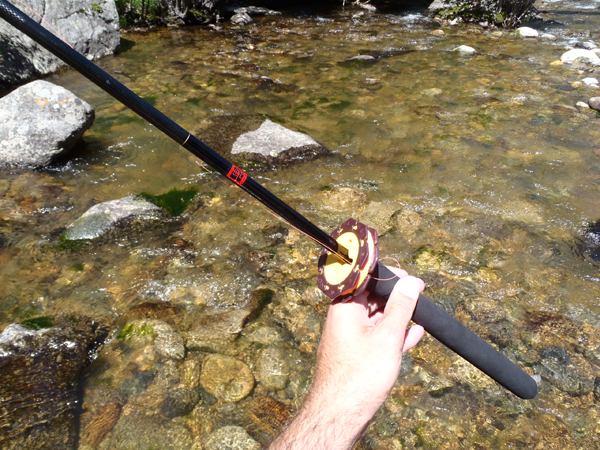 I'm glad to have had such a wonderful day.  I really needed a break from the cubicle.  If all goes according to plan, I'll be getting out this weekend too, but I'm not expecting a repeat of today.  I'll just be glad to get out.