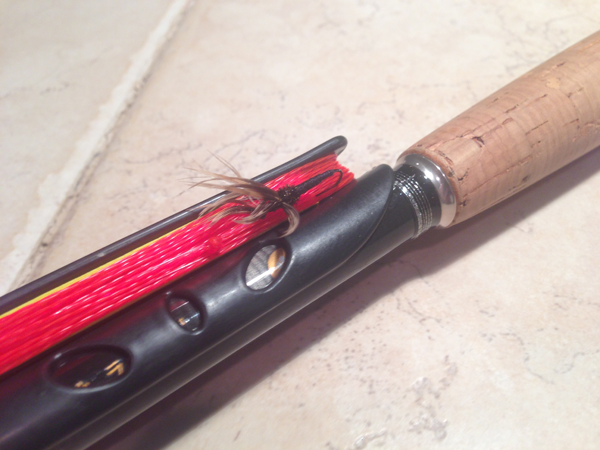 In 2010, I introduced an on-the-rod tenkara line management system using EZ Keepers. At the time, I was really only trying to come up with a line storage solution for myself. But three years later, I now see pictures of people using EZ Keepers on their tenkara rods all over the internet so it's pretty apparent that I wasn't the only one looking for a way to store my line on the rod. I'm still amazed at how popular the idea has become.
I recently stumbled on to an interesting find on eBay that I thought those who like EZ Keepers might find interesting. It's a snap-on line holder that works essentially the same way but might have a few advantages.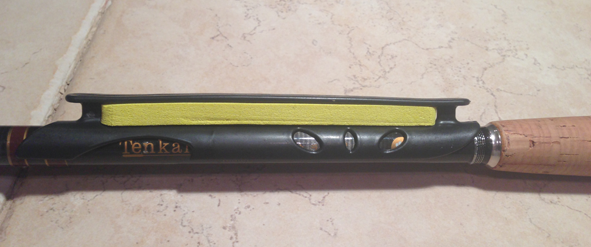 This line holder essentially does the same thing EZ Keepers do but it's one piece and much easier to install. Instead of wrangling O-rings around the blank, it simply snaps on and off the rod.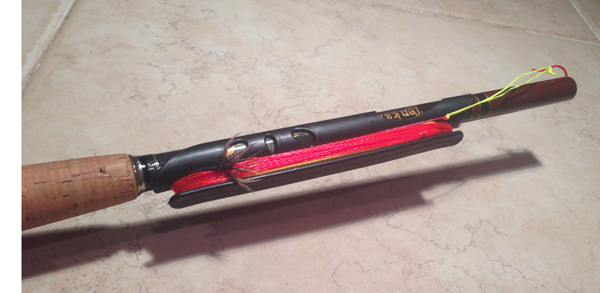 There are grooves at each end to wrap the line and a foam insert in the middle to secure the fly. They come in two different sizes and I got the one that is designated for "2.7 meter" rods which fits most of the tenkara rods I have but it is definitely more secure on thicker blanks. On thinner rods, it is loose and can swing around while you're wrapping the line onto it.
Advantages
One thing that I think people would like about this line holder is that it is so easy to install and remove that you could use them almost like spools. Have a few of them rigged up and snap them onto the rods you want or switch them out with ease. They don't really take up any more room than a spool and will stow vertically so they can easily be slipped into those unused spaces of a deep chest pack.
They're also very light. At first, I was a little worried about attaching something that looks this big to the rod. Would it affect how the rod feels? Would it throw off the balance? But at just 0.03 oz., it doesn't. Because it's so light and any added weight is so close to the handle, I couldn't notice any difference when casting with it on the rod.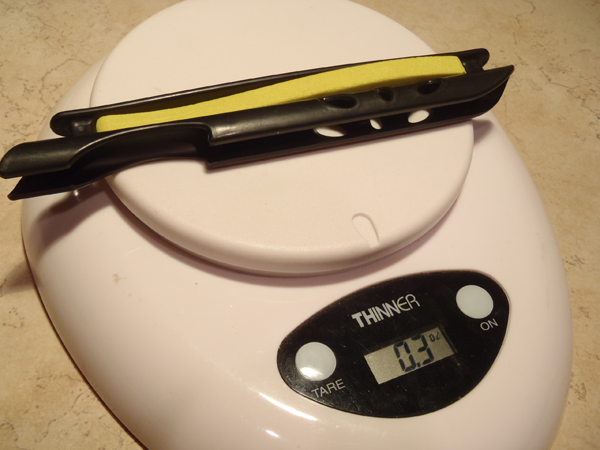 Disadvantages
People who already use solutions similar to EZ Keepers know that they have the ability to space them out as far apart as the butt section of the rod will allow to get the maximum winding efficiency. These line holders are only 6″ long whereas you might be able to space out your EZ Keepers 8″-10″ (depending on the rod) to make winding faster. We're probably only talking a couple of seconds of difference here but I thought I would point it out.
And, just like EZ Keepers, these will put kinks in fluorocarbon level lines. That's just the nature of the beast. They are fine with the more supple UNI thread or Kevlar furled lines though.
So, while I still prefer spools because I mostly fish level lines and don't want to deal with the kinks, I just wanted to share what I thought was an interesting design for on-board line storage. These holders aren't marked with any logo and didn't come with any packaging so I have no idea which company makes them. But if you're interested, a quick eBay search on the right day just might help you land a new line management toy to experiment with.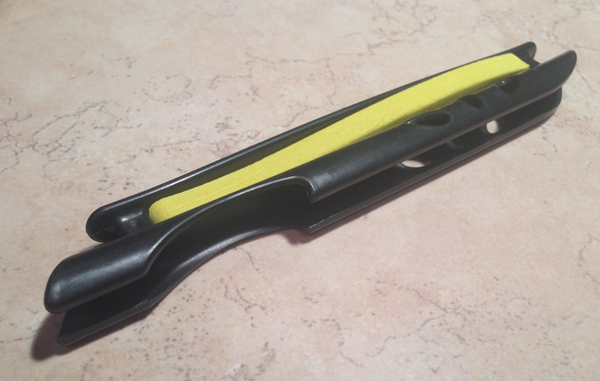 Tom Davis also reviewed this line holder here, though he got the larger size.