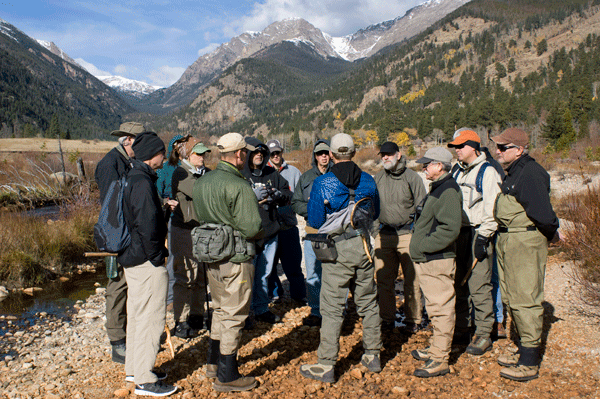 The other day, I was wondering where tenkara was most popular outside of Japan. I had a few suspicions and did some quick research on Google Trends to see if I could get any insights. What I found wasn't shocking, but I must say I was pleased.
According to Google Trends, the U.S. tops the list for overall interest in tenkara by country:

And within the U.S., Colorado is #1 (with Utah as a close 2nd):
Of course, this isn't a thorough analysis but it seems to make sense. After all, our rivers and streams are ideal for the tenkara method. And, with the number of bloggers located in CO, the large turnouts I've seen at local tenkara events, and the recent relocation of Tenkara USA to Boulder, I can easily see Colorado being the western hub for tenkara. Looks like I chose the right state to live in. 🙂
How popular is tenkara where you live?
Like this article? You might also like these ...