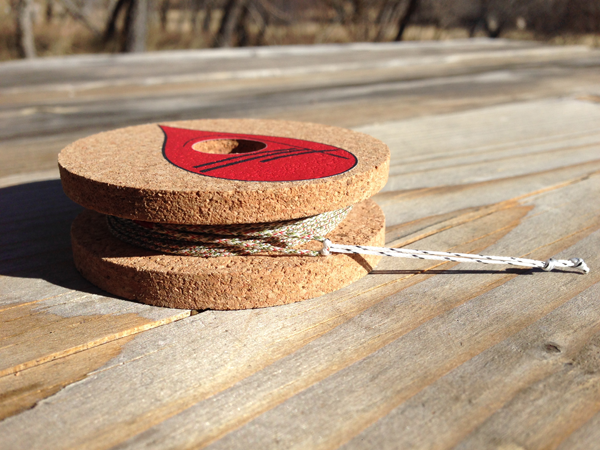 Most tenkara line spools I've tried have been either plastic or wood, so I was intrigued when I saw the spools from Tenkara Pyrenees that are made entirely of cork. I liked the idea since a.) it's unique, b.) it floats, and c.) the entire spool is made from a material that lets you stick the fly anywhere you want–simplifying line winding process.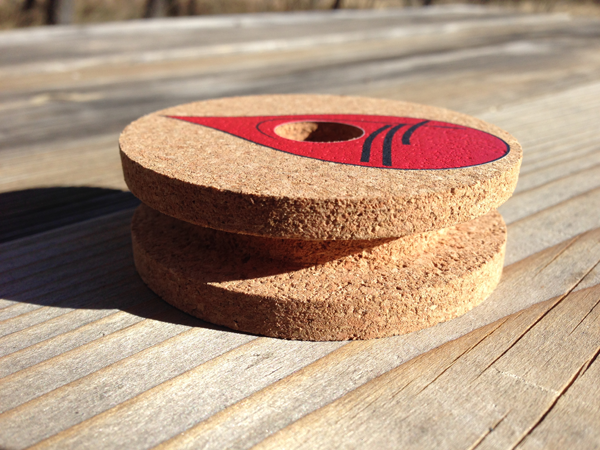 The spool is a natural cork color with the Tenkara Pyrenees logo on one side and a center hole that is big enough to fit down the blank of any tenkara rod and to even accommodate an index finger (which facilitates winding). The cork is very comfortable and secure to grip, even when wet or in the cold. And at a diameter of 2.75″ (70mm) and width of 0.79″ (20mm), the overall size is extremely ergonomic.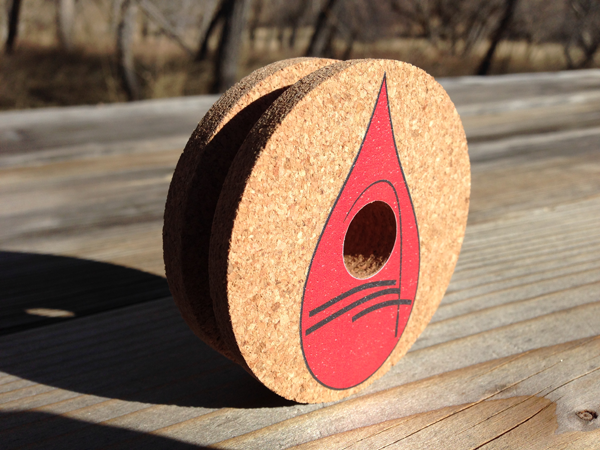 All in all, this is a very attractive and practical spool that just feels cozy to use. At 0.4 oz., I think it's probably one of the lightest out there and definitely has more charm than its plastic counterparts.
My only question is why they omitted notches to secure the end of the line once you're finished winding the line. Without them, the line can (and by "can" I mean "will") unravel. Luckily, the cork is easy to work with and I think I will cut about six notches in the top rim of the spool to secure the end of the line.
If you're interested in these spools, check out the Tenkara Pyrenees website.