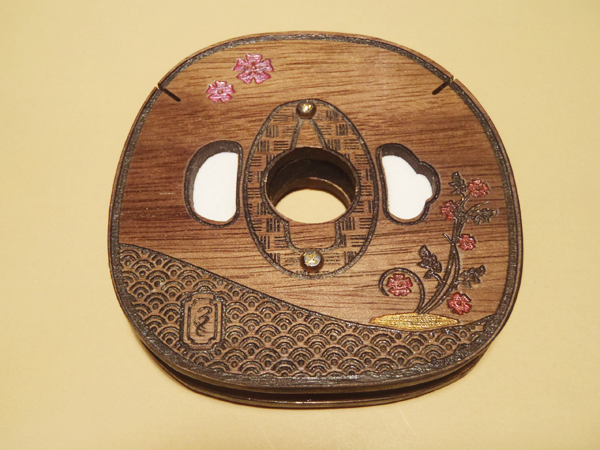 How many times have you been in the middle of winding your line on your spool, only to suddenly lose your grip sending your spool flying down the bank (or worse, into the river) and unravelling your whole line? This happens because most tenkara line spools are round (they are "spools" after all). I recently purchased a couple of new spools initially because of their aesthetics. But then I realized they both had design features that had some very practical benefit.
Many line spools sold today are a smooth plastic and give you little more than a thin rim to hold on to. This can make it difficult to get a firm grip on the spool (especially with cold or wet hands). If the center hole is big enough, you can always stick your index finger through it to get a better hold on it. But not all spools do, leaving you with a somewhat awkward shape to try to hold while you wind.
Now look at the photo above. Notice anything different about this spool? It's not perfectly round. It's really more of a square shape. Playing around with it, I've found that the square edges make it much easier to hold securely than a perfectly round spool. And, it's made of wood with just enough texture to give you more grip than smooth plastic.
Here's another spool I got that solves the problem. This one is plastic, but has finger notches around the rim giving you a very firm grip, while feeling much more ergonomic in the hand than a perfectly round spool.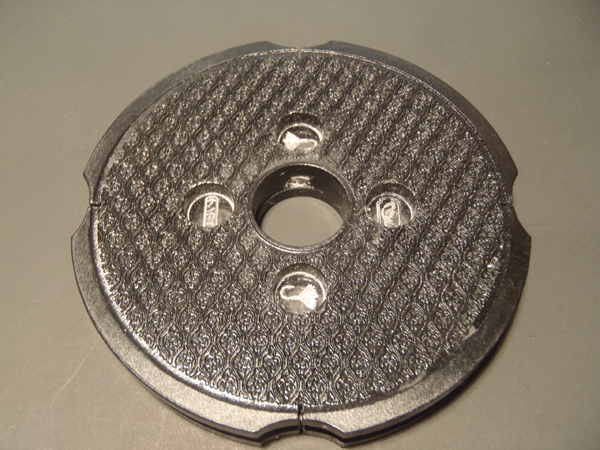 It's also got a texture to it that helps prevent it from slipping out of your hand–wet or dry.
These are very simple design features that I think could be incorporated into existing spool designs very easily, yet would significantly improve their ergonomics. The human hand, it would seem, doesn't do too well and grasping a thin, round, smooth edge. But simply by changing the shape or adding textured surfaces, we could design line holders that would feel more natural in the hand and, hopefully, reduce the number of Viking funerals we end up giving our spools.
Oh, in case you're wondering, I got these spools from Finest Fly Tying Benches of Colorado at the 2014 Denver Fly Fishing Show. They were on a show special so I got them for $10 each but I don't know what the normal retail would be.