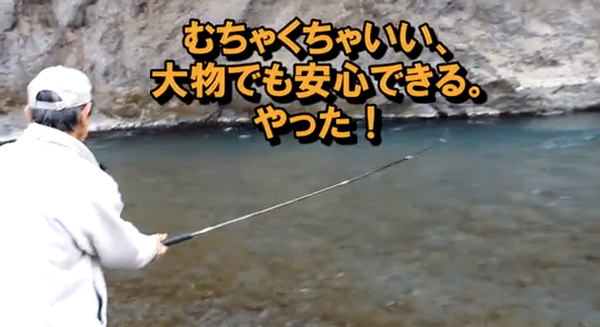 Yesterday, the video below appeared on YouTube. It's a video of Tenkara no Oni testing the casting action and fish fighting ability of the two new rods he's launching soon. Please note: that's not a real fish in the video.
From this post on his blog, we know that the new rod will be offered in two lengths: 3.5m (11 1/2 feet) and 4m (13 feet) and that the tips are thicker than the current version for added strength. In his own words, the rods are "unbelievable".
As an owner of the current Oni rod (read my reviews here and here), it's hard to imagine what he could have improved upon. How could he possibly make it lighter, stronger, or better? The Oni rod is the best tenkara rod I've ever fished so if these claims are accurate, then I will have to start saving my pennies now.
I suppose we just won't truly know until the rods are released. Until then, I say we all speculate wildly…
Update: Oni rods are now available for purchase in the U.S. here.