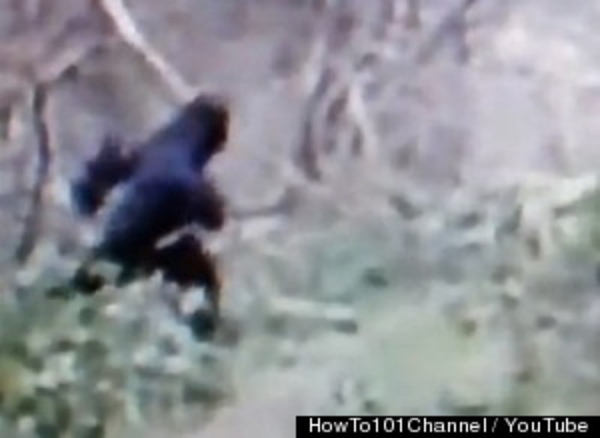 Most people probably know Mike Agneta as the author of the wildly popular Troutrageous blog. But very few know that he is also one of the world's preeminent authorities on Tenkara Sasquatch–an elusive bigfoot-like hominid thought to inhabit remote mountain areas and sustain itself by tenkara fishing. I wanted to know more about this fascinating creature so, naturally, I turned to Mike to get some questions answered.
Many pundits in the scientific community (most notably Carl Sagan and Steven Hawking) have deemed you the world's foremost authority on Tenkara Sasquatch research. What first sparked your interest in this creature? Was it a sighting? Just casual curiosity?
Agneta: Ah, good old Stevie, or as we used to call him "Robosquatch" at the annual Squatchtober  Jamboree…
Back to your original question, I've always had a casual interest in the North American Bigfoot, otherwise known as Sasquatch.  You can't tell me that you haven't been fishing more than one time in the past and simply had the feeling you were being watched…
However, as curiosity expanded into conducting actual research into Bigfoot, I began to notice a series of coincidences, especially in the photographic evidence.
1)  Sightings are typically in mountain areas
2)  Sightings are usually by lakes or streams
3)  Sightings typically show the subject grasping an sticklike object
Knowing that tenkara fishing had its origins in the mountain streams using simple tools such as bamboo poles (or sticks), this all just seemed like too much a coincidence to ignore.  Sasquatch was clearly a tenkara fisherman.
Here is a photo that shows just that.
However, using Microsoft Paint…advanced photo enhancing software, I am able to zoom in on the stick in his right hand and show that it was actually a collapsed tenkara rod!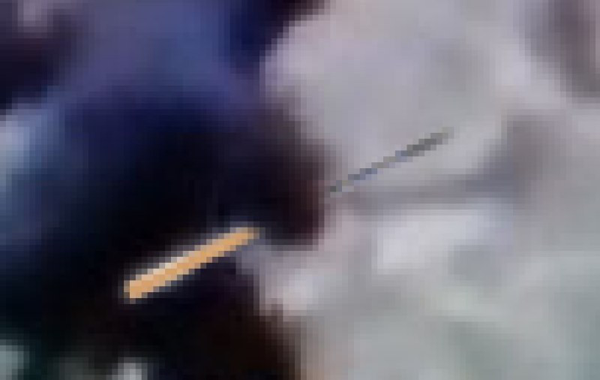 From there, I just needed to learn as much as I could about this intriguing humanoid, and dedicated my life to Tenkara Sasquatch research.
Tell us a little about what we know and what we don't know about Tenkara Sasquatch. For example, do we know what type of tackle they prefer?  Techniques? Stream types?
Agneta: There's probably more that's not known about the Tenkara Sasquatch at this point than what is known.  While I've already mentioned its affinity for mountain streams and lakes, there is a lot of speculation about its origins.  Heck, I've even heard some theorize that the first Tenkara Sasquatches actually first came to North America from Asia via the Bering Land Bridge.  While I have an interesting revelation on the tackle preference later, it is confirmed that they have a strong affinity for beef jerky & monster trucks.
On a recent squatching/fishing outing, I did see some movement in the bushes and what appeared to be a large shadowy form hurriedly collapsing a long narrow pole.  As I went to get my camera out to investigate further, it simply vanished into the brush.  I did find this footprint (my foot is shown for scale) and have took a plaster cast of the track.  That track is currently on its way to Idaho for analysis by Dr. Jeffrey Meldrum, an expert on Bigfoot bipedal locomotion.  This shows the scale of the creature, one clearly in need of a size 28 or larger wading boot!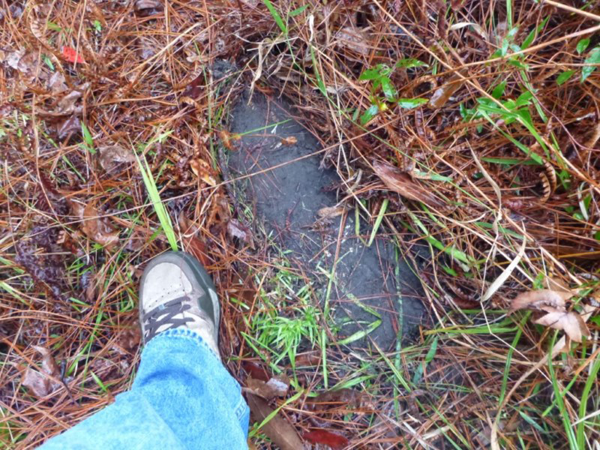 Do you think there will ever be a time when Tenkara Sasquatch becomes integrated into mainstream tenkara culture and will one day fish beside humans?
Agneta:  I seriously doubt it.  Tenkara Sasquatches are very private creatures.  Although curious, and extremely attracted to female fishermen which allows for periodic sightings (chicks dig the long rod), these creatures simply find it best to keep to themselves.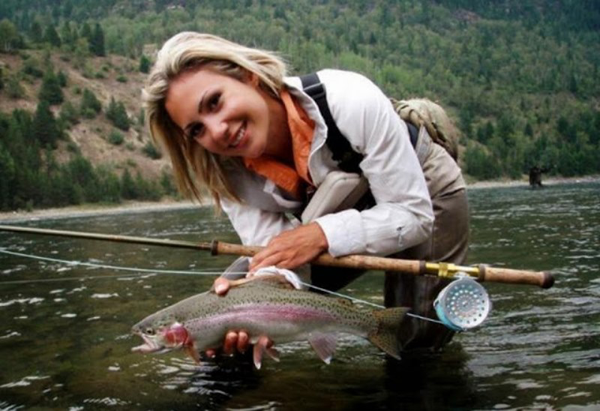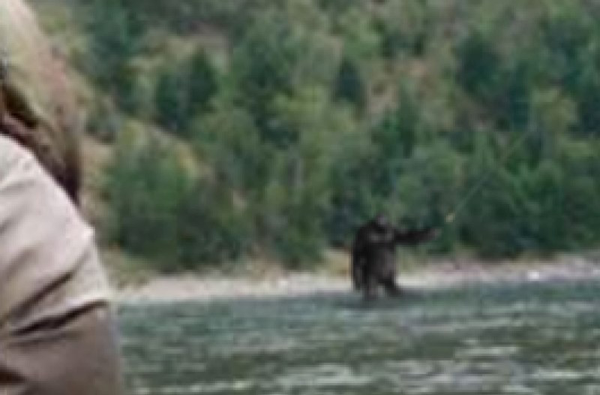 As for whether or not they'll be integrated into mainstream tenkara culture, I just don't know.  That same disregard for the spotlight mentioned above might make it difficult.  They clearly practice the art of tenkara just like you and I and should have a rightful place in tenkara culture, especially as "American" tenkara begins to separate itself from the traditional Japanese methodology and re-write its own history.  However, unless someone champions their cause, they could fade away into obscurity, just like the Carp Fishing Chupacabras did before them.
What advice would you give to prospective Tenkara Sasquatch hunters?
Agneta: Similar to our fundamental tenkara learnings, we should take our cue on how to pursue Tenkara Sasquatch from the Japanese.  The No-Tarin Club, one of the oldest & most respected tenkara clubs in Japan, states in its charter that one of the club's purposes is to seek what some may call a "mythical" snakelike creature, the Tsuchinoko.  However they do not seek Tsuchinoko to harm or exploit it, rather they seek it out of curiosity and respect.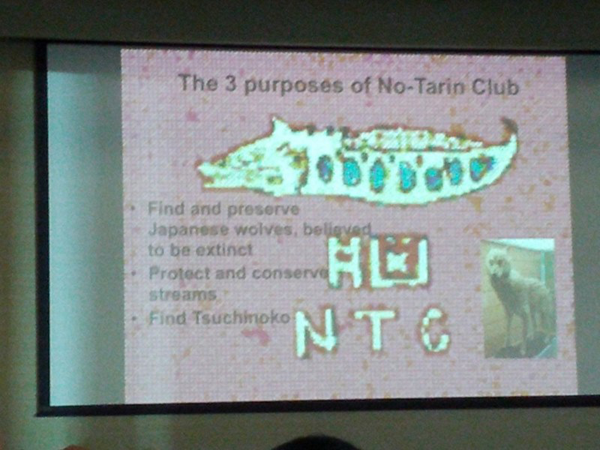 There are rumors of million dollar "Bigfoot Bounties" being offered by television networks these days.  Certainly much fame would come to a person that captures a live specimen.  However, greed should never be the factor into one's motivation in seeking the Tenkara Sasquatch.  These creatures simply like to fish, just like you and I.
What would you say to those who believe Tenkara Sasquatch doesn't really exist?
Agneta: Are you crazy?  This actually kind of offends me.  What idiot would make something like this up?
Recently I've acquired additional proof via an inside source at Tenkara USA customer service.  While it is not their standard protocol to release customer information to amateur investigators, I was sent a copy of a packing slip for a rod recently sent to a Mr. T. Kara Squatch.  Note the address & product description;  while part was hidden by request from Tenkara USA, the rest certainly tells a unique tale…including gear preference.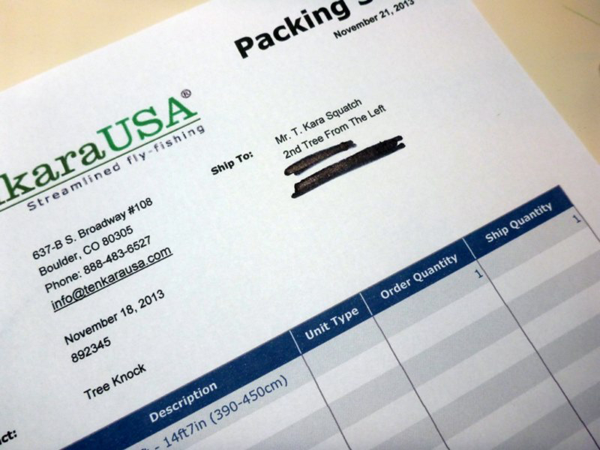 What lessons do you think Tenkara Sasquatch can teach us as tenkara anglers?
Agneta: The most important skill that Tenkara Sasquatch can teach us as fellow tenkara anglers is stealth.  As hard as they make it for us to observe them in the wild, they clearly use the same tact when it comes to fishing their local streams.  The fact that they stay out of clear view nearly at all times greatly reduces the potential for spooking fish, and gives them an obvious upper hand in landing their next meal.
However the most important lesson Tenkara Sasquatch can teach us is humility.  They don't Tweet, nor do they Instagram, Pinterest, or blog.  They don't post their pictures in every single "Tenkara" themed group on Facebook.  They practice tenkara because they love it and it efficiently provides them with a constant source of food, not because they want to brag about their big catch, latest kebari pattern, or their newest piece of gear.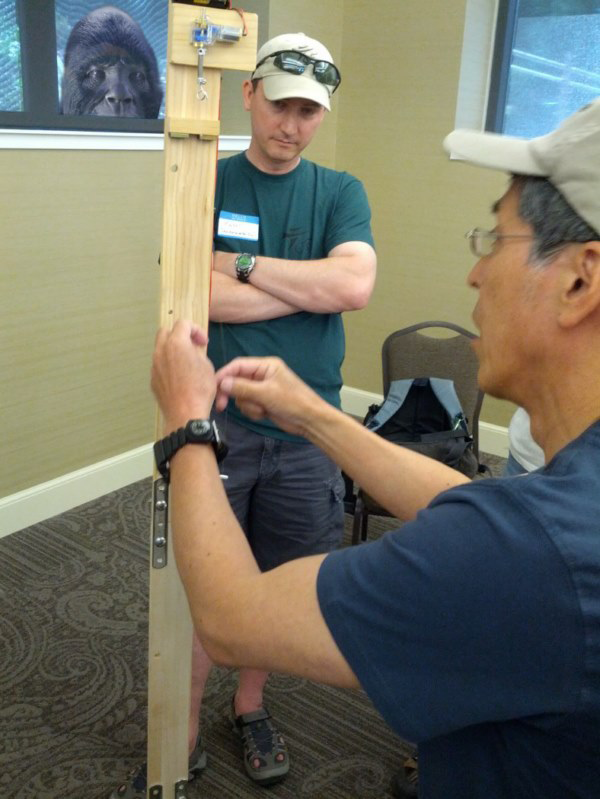 To close, I just wanted to thank you Jason for allowing me to use Tenkara Talk as a forum to spread what little knowledge we currently have of Tenkara Sasquatch to the masses. I truly hope that with your readers' help, this is only the beginning of even more discoveries to come.