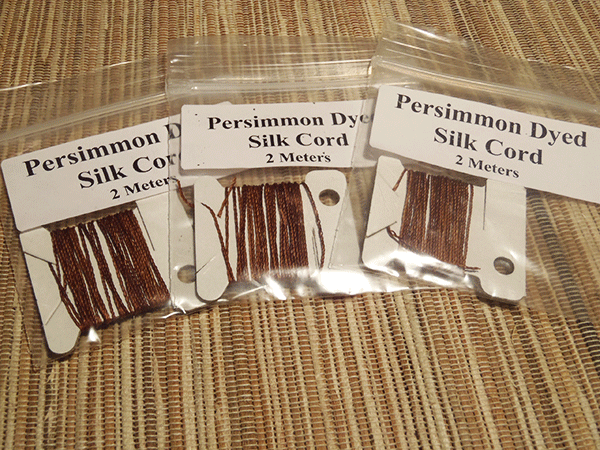 When I first started tying tenkara flies on eyeless hooks, I thought I had found a goldmine once I discovered that silk bead cord was readily available on eBay in a myriad of colors. It took a little trial & error but I finally found what I considered to be the right diameter (#2) and I've been using that ever since. But I recently discovered that Chris Stewart over at Tenkara Bum is selling a silk cord that is not only closer to what our tenkara ancestors actually used for eyes, but is also a little more practical:  persimmon-dyed silk: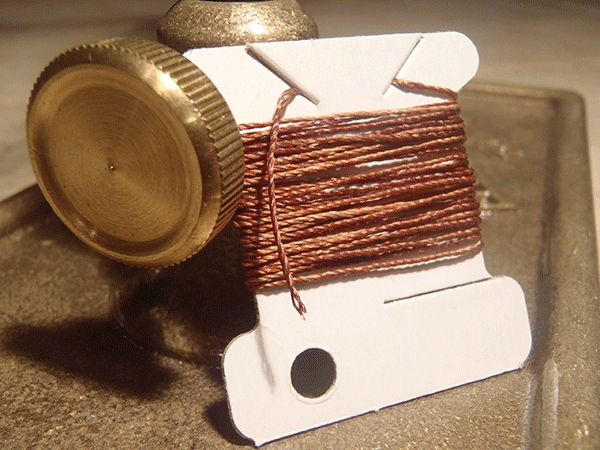 Silk bead cord that you can get on eBay or in a craft store is used mostly for making jewelry, is cheap, and easy to dye. But it has an Achilles heel–It's loosely woven so the loop collapses after the first use (sometimes making it difficult to thread or clip off old tippet). Silk that has been treated with Persimmon stiffens and reinforces it, keeping the eye open and making it easier to thread while adding durability to the loop.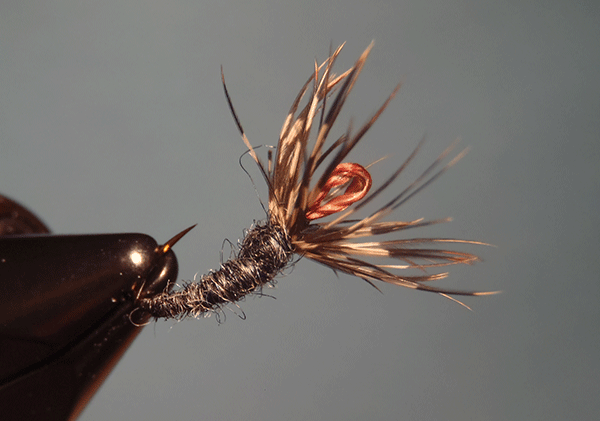 Above is a sample fly tied with the persimmon cord (and black killer bugger yarn also available from Tenkara Bum). The color is not the garish red I'm used to finding in sewing shops. In the picture it looks a lot "redder" than it actually is. It's really more of a humble, dignified brown that I think adds a nice, yet subtle contrast to the fly.
Aside from the aesthetics of this cord, I really like the fact that it's stiffer, more durable, and easier to thread. One of the touted benefits of loop-eyed tenkara flies is that they're easier to thread. But you lose that advantage if the cord collapses or unravels so I think this is a great alternative–not only for those of us with failing eyes, but also for those of us who just want to get set up and start casting to those feeding fish faster!