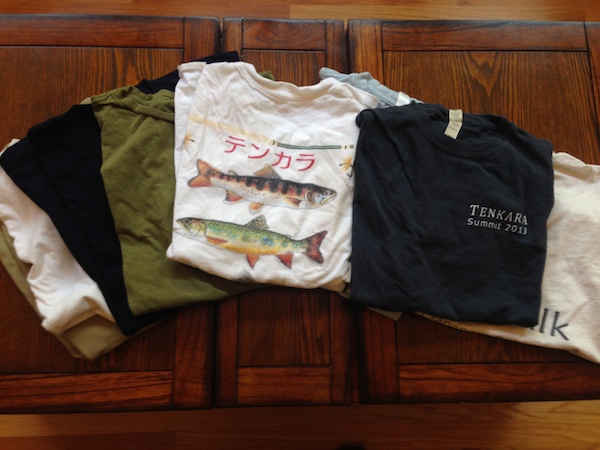 I had a philosophy professor in college that wore exactly the same thing every day: black pants, black shoes, a black t-shirt, and navy blue socks. Halfway through the semester, I couldn't take it anymore. I had to ask, "why blue socks instead of black?" Everything else was black. He told me that his wife does all his clothing shopping and one day she bought a bunch of socks for him thinking they were black, but were actually blue. Now, realizing the mismatch, most people would probably return the socks and exchange them for the "right" color. But not my professor. He simply didn't care. Unlike most people, clothing wasn't a status symbol for him. Not only was it not a status symbol–it was completely irrelevant to him. He probably would have been just as comfortable lecturing about Kant in a clown suit as he would have been in black pants and blue socks.
Mark Zuckerberg also wears the same thing every day: jeans and a grey hoodie. I imagine walking into one of his mansions and seeing a walk-in closet the size of the first floor of my house lined with rows and rows of gray hoodies and jeans. Could uniformity be some kind of implied dress code for the talented?
Now I'm neither as talented Zuckerberg nor as smart as my professor, but it's been pointed out to me on numerous occasions (mostly by my wife) that I pretty much wear the same thing every day. It's not because of any rebellion against the status quo or any philosophical ideal. If anything, it's more out of laziness.
I work from home so I no longer have to put on a monkey suit or worry about if my belt matches my shoes. I pretty much don whatever is on the bedroom floor and that typically means jeans or cargo pants, my Tenkara USA baseball cap, and … a tenkara T-shirt.
I hadn't realized how many tenkara T-shirts I had accumulated over the years. In niche-within-a-niche sport, you'd think something like a T-shirt would be relatively rare. But I was recently surprised that I had enough of them to wear one every day of the week (and then some).
Tenkara USA Shirts
Since Tenkara USA has been around the longest, it's no surprise I've accumulated the most shirts from them. Here are two of the same shirt featuring a kebari on the back in olive and light blue.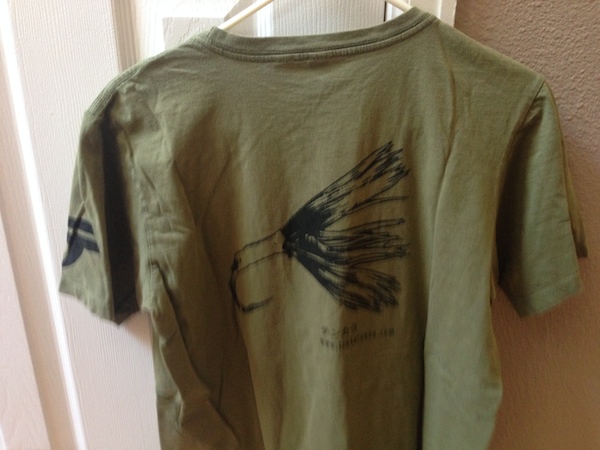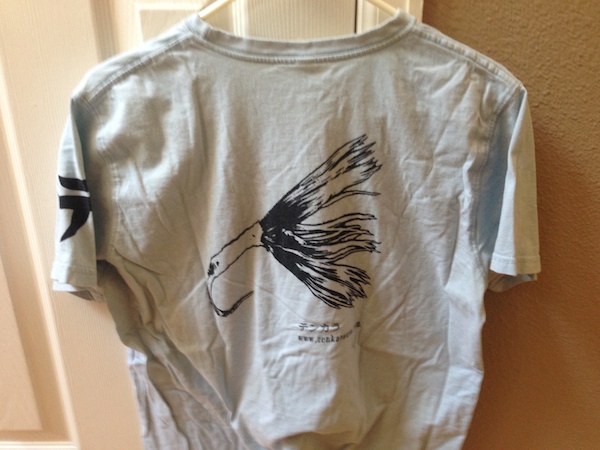 And here are a couple from the 1st and 3rd annual Tenkara Summits. Somehow I ended up with two of the blue one even though I didn't attend.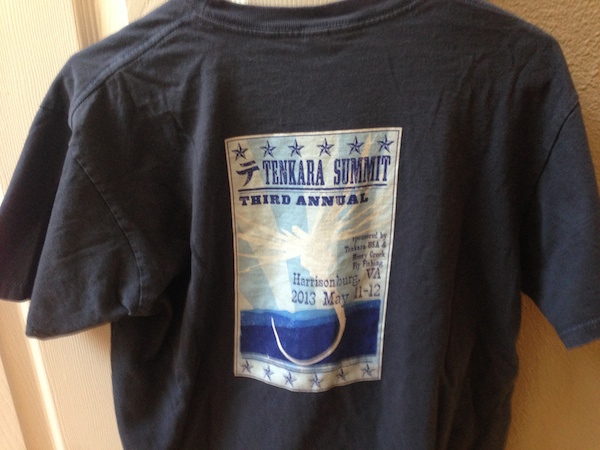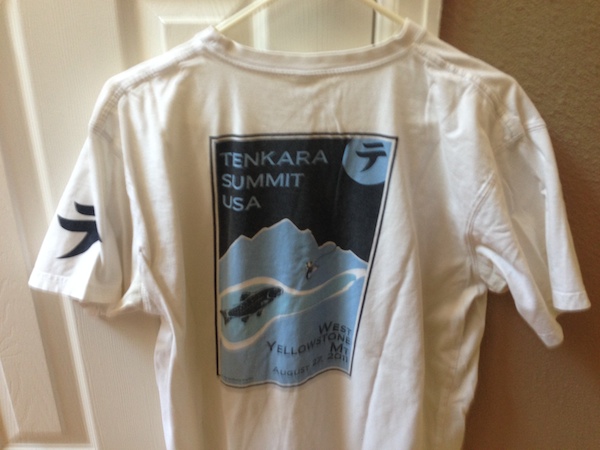 Tenkara No Oni Shirts
These shirts were given to my by Tenkara legend Tenkara no Oni. They're both the same and below you can see front and back in different colors.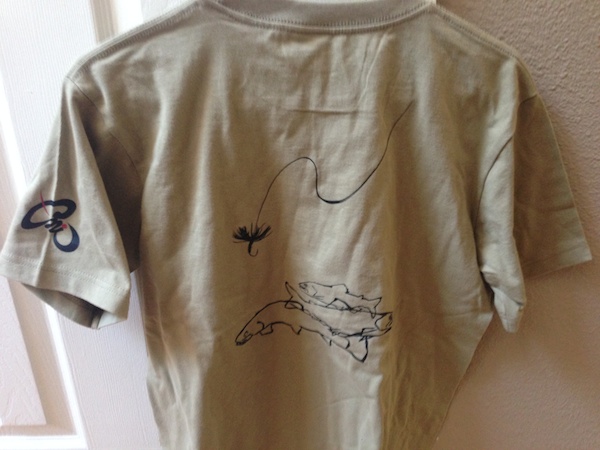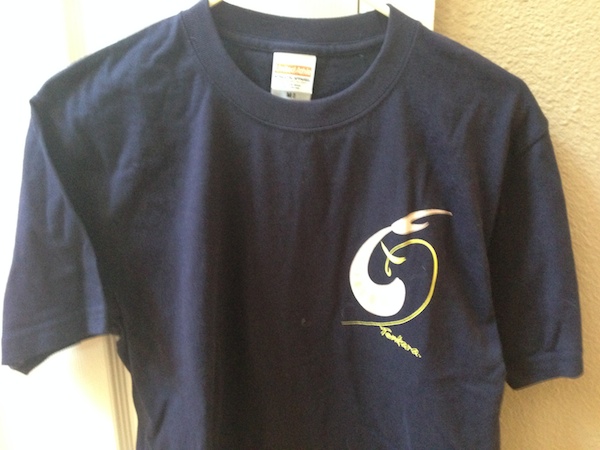 Tenkara Fisher Shirt
This unique shirt was given to me by Adam Trahan of Tenkara Fisher.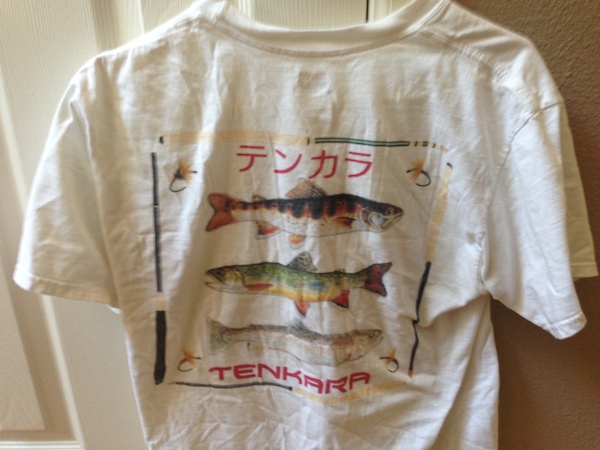 Tenkara Talk Shirt
And last but not least, a very old and faded Tenkara Talk T-shirt with my old logo. You can still order one (along with some other Tenkara Talk swag) from my Zazzle store. I really need to update everything in the store with the new logo.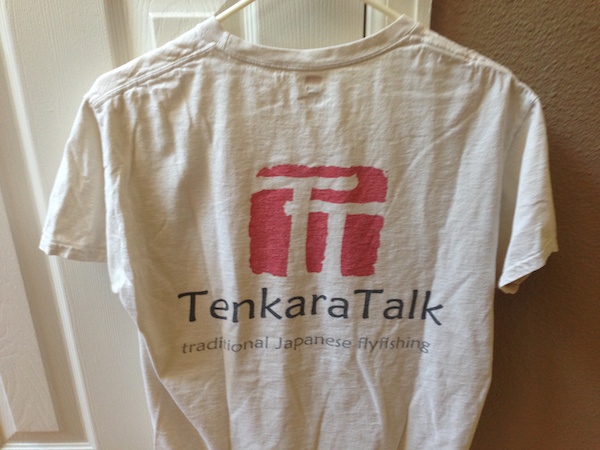 So there you go. Nine T-shirts in all. If you would have told me in 2009 that one day I'd have a tenkara T-shirt collection, I probably would have laughed in your face. But now having the hindsight to see tenkara's growth, it doesn't seem all that strange.
Which tenkara shirts do you have? Post your pics below.