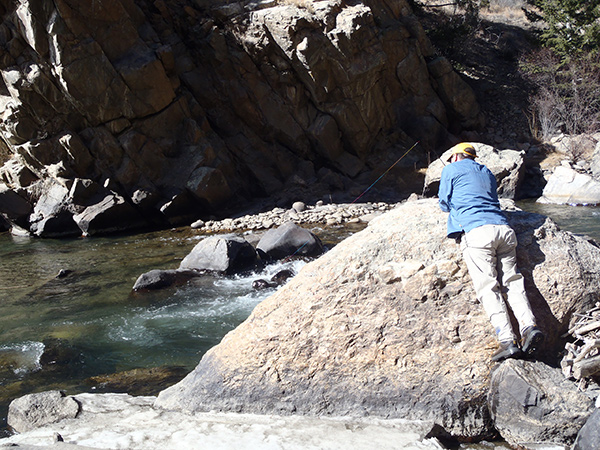 I went fishing with Dennis Vanderhowen a couple of days ago. I usually don't pay much attention to the gear my fishing buddies use, but something caught my eye as I turned my head to see where he was upstream–his line.
Tenkara lines are notoriously difficult to see–both on the stream and on camera. But I could see Dennis's line from many yards away. What was it?
When I met up with him, I discovered it was a line he had actually sent to me months ago–a "rainbow" colored line.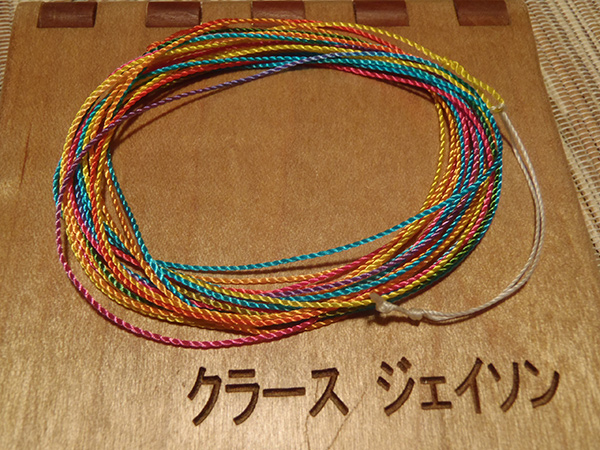 I'd tucked the line away in the coffers of stuff that I need to test but after the on-stream epiphany, I pulled the line out and did a lot of test casting as soon as I got home. The line casts surprisingly well. It's a level line, but braided so while it turns over well, it sags like most tapered tenkara lines so you can't really keep the line off the water and achieve a good dead drift the same way you could with a fluorocarbon level line. But… you can see it no matter what. This line is superbly visible.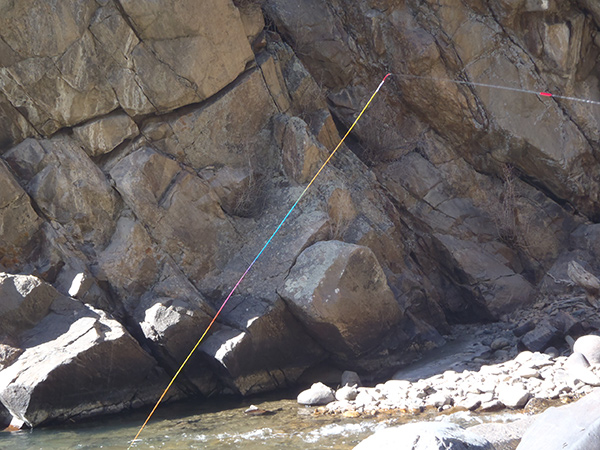 The line changes colors every few inches offering a couple of advantages. One is that it doesn't force you to choose one color over another that may or may not work against different or changing backgrounds or lighting conditions. The other is that it gives you a visual marker if you have to sink your fly deep and want to gauge depth.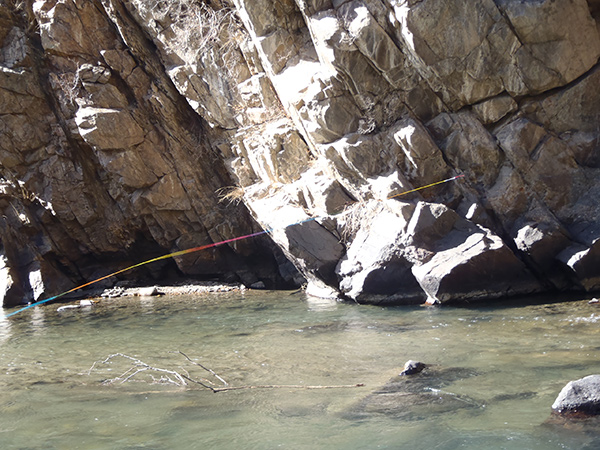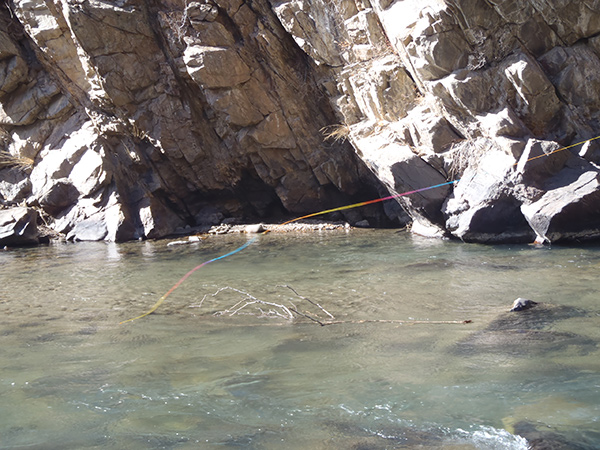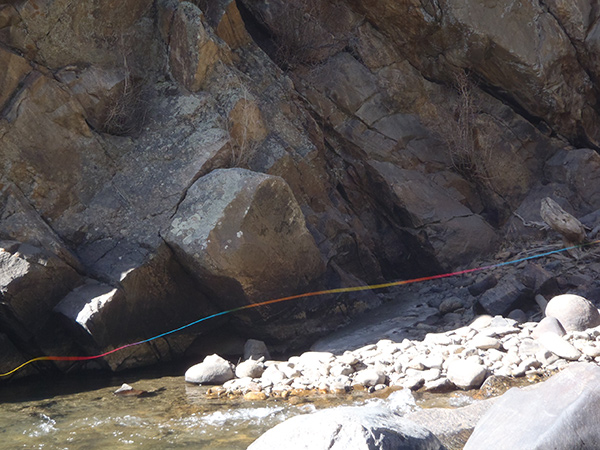 Dennis found this line at a garage sale so the source is kind of mysterious. But he's working on tracking it down (and so am I). I'll have an update as soon as either one of us turn something up. In the meantime, if anyone out there has any leads, we'd be happy to hear about them. Let's make this line available to people who want it.
Like this article? You might also like these ...