How can you improve on something as simple as a tenkara line spool? After all, it's nothing more than a spindle to wrap your line around for storage and transport, right? Think again. Tenkara USA has literally just reinvented the wheel with their latest innovation–The Keeper.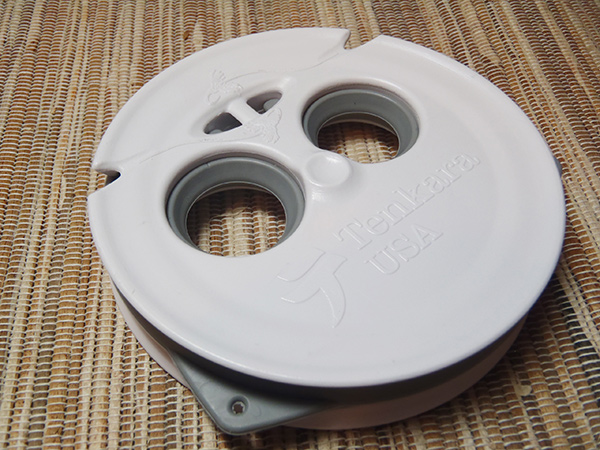 The Keeper's most important innovation is that it features a rubber core that catches and tightly holds the line when winding and unwinding. With most line spools, you wind half the line, drop the spool, and you end up with a bird's nest on your hands. Not so with The Keeper. The rubber insert traps the line with friction exactly where you stopped winding so you won't have to rewind if you drop the spool or lose attention.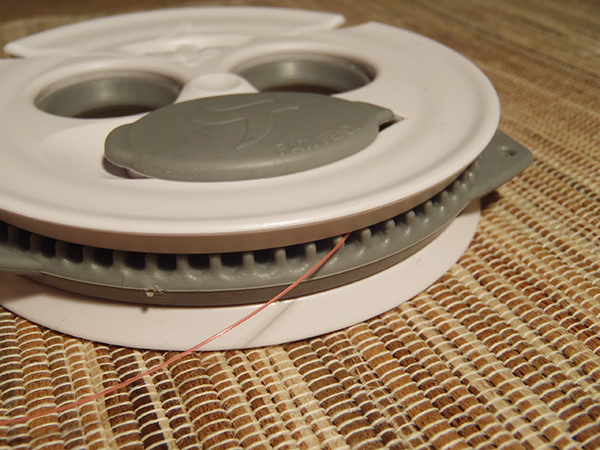 And, that's not all. There are actually two slots. So you have the option of either holding two lines, or one line and tippet material.
One nice design detail of the spool is the fly keeper. It's a really easy-to-use bar (on both sides of the spool) that perfectly aligns with four carefully placed notches in the rim of the spool to secure the line.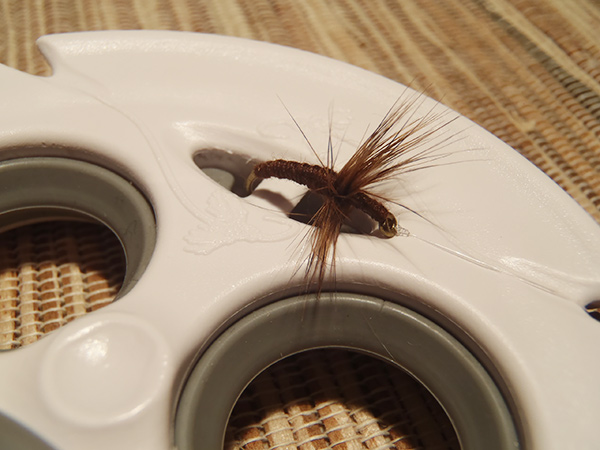 A common peeve when winding your tenkara line around a spool is that it catches your thumb or fingers when grasping it around the outer rim. The Keeper eliminates that with two rubber-lined holes that are actually made for human fingers. They make winding much more ergonomic, yet still allow for sliding the spool on your rod for transport.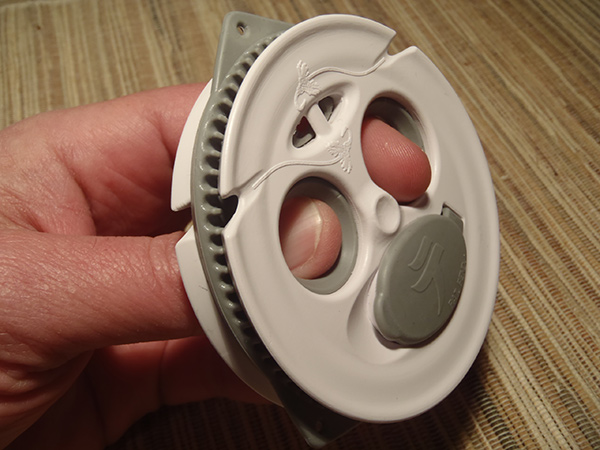 And now for the James Bond feature… This spool is also a fly box! There's a small compartment on the side of the spool to hold a handful of flies. You could just use this as a backup, but if you wanted, you could literally carry nothing more than a tenkara rod and this spool plus tippet, a few flies, and have everything you need for a full day out.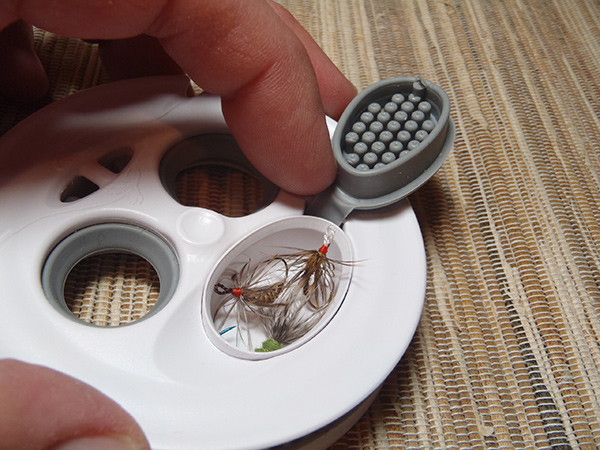 Here's the official video from Tenkara USA showing the innovative features of the spool…
Whether you're a hardcore traditional minimalist, a modern ultra-compact tenkara angler (or something in between), I think you'll find this spool truly lives up to its name as a "keeper".