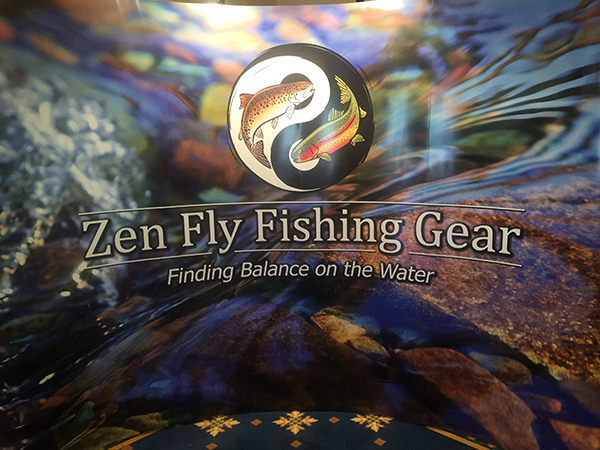 I just got back from the Tenkara Winter Series event in Loveland, CO organized by Zen Fly Fishing Gear. I went with my good friend and early tenkara adopter Dennis Vander Houwen. Unfortunately, both of us had to be back in Denver fairly early in the day so we couldn't stay for the full conference, but we did manage to get some mingling in and catch some great content.
The crowd was intimate (but passionate) and the venue was great. The overall setup was much more professional than I had expected, creating a great atmosphere. After seeing this, I really regretted not going to the first one.
We only had time to catch the first presentation by Chris Stewart from Tenkara Bum. His presentation was on using long rod/short line presentation tactics. It drew upon many different fixed-line traditions in Japan and showed how they can be incorporated into tenkara. It was a nice balance of philosophy vs. practical takeaways and was one of the best tenkara presentations I've ever seen–a nice, refreshing departure from the standard "tenkara is only a rod, line, and fly" lectures those of us who have fished tenkara for a while have already heard 100 times. It was good to hear something different and more specific on technique.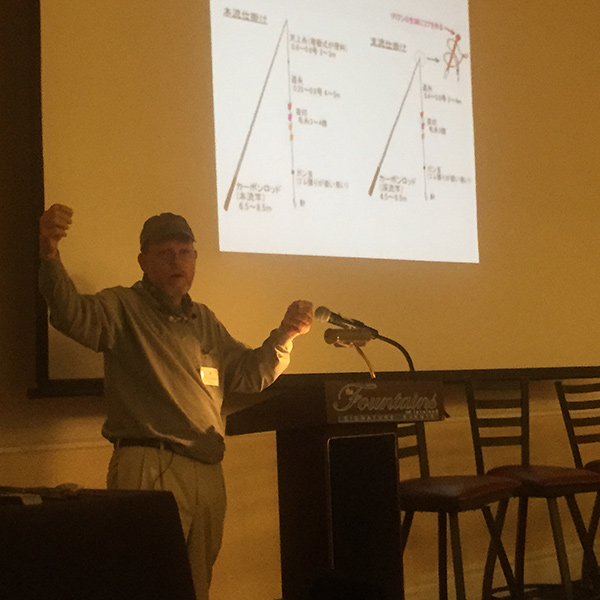 As I mentioned, the event was hosted by the owners of Zen Fly fishing and they did a great job.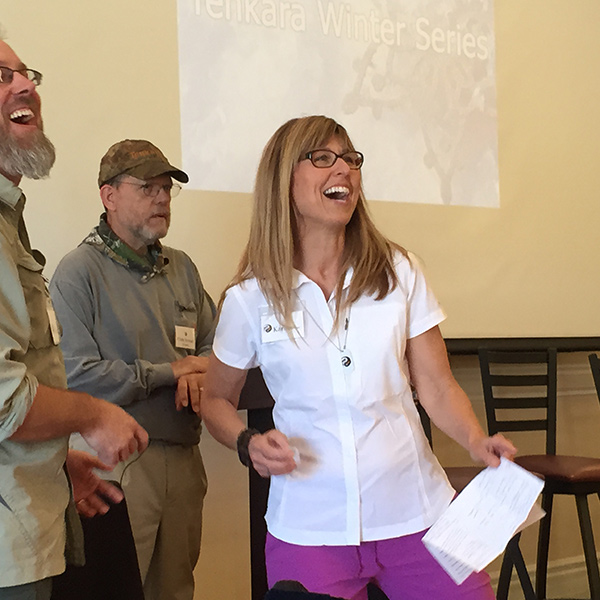 Zen had some of their wares on display and some cool deals on gear (Dennis bought a net for a great price for example).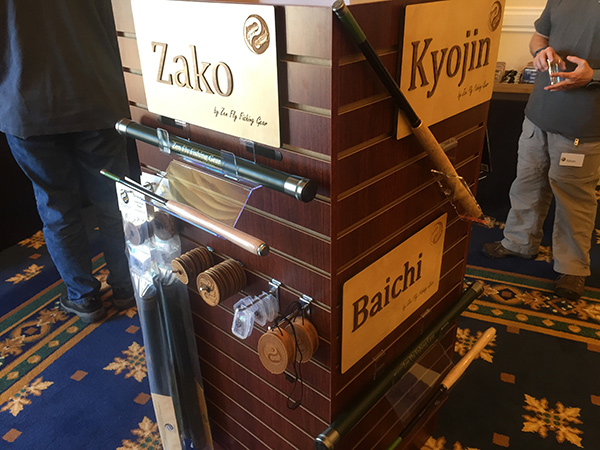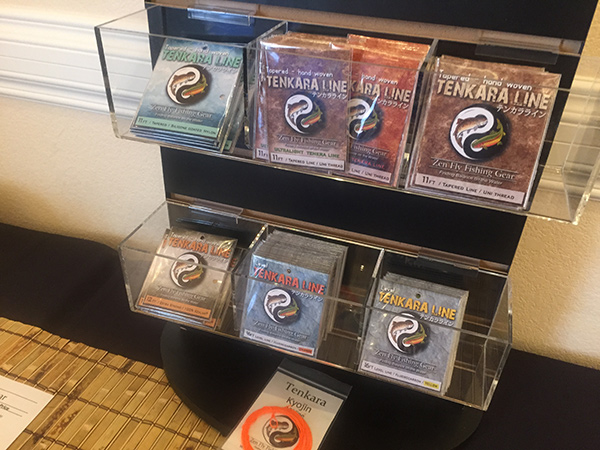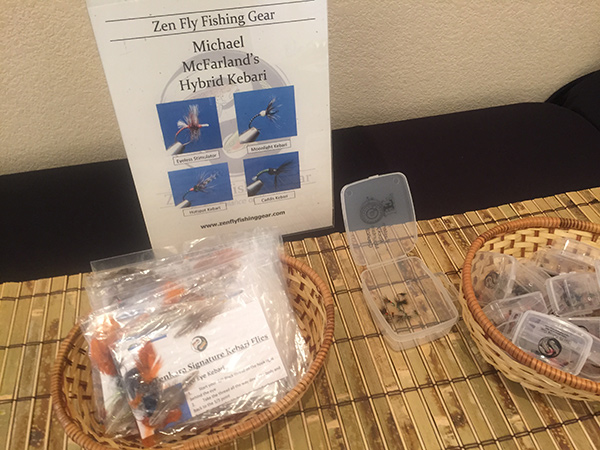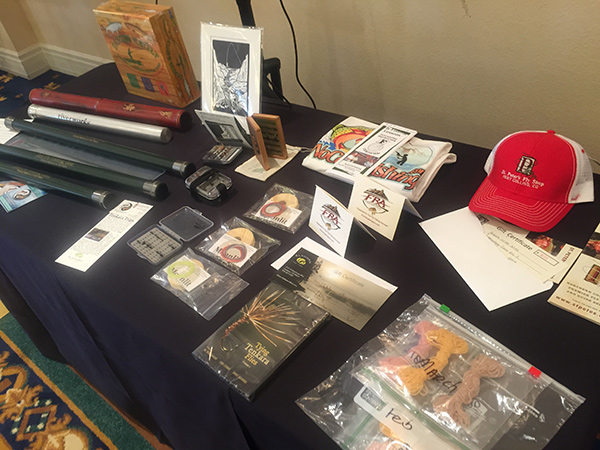 There were also raffles for gear like this Riverworks tenkara rod with a graphite handle.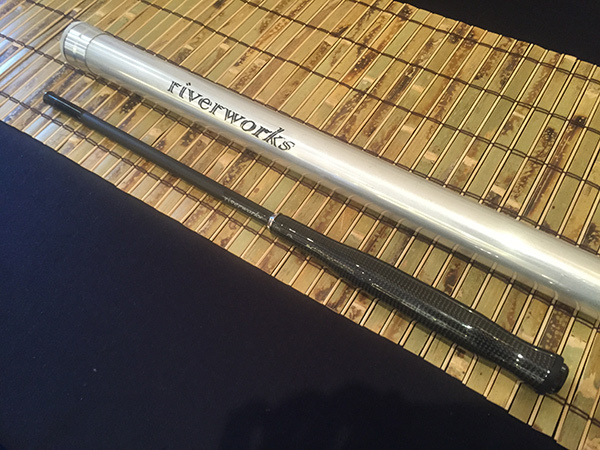 Outside, there was a great space set up to do some casting practice with hula-hoop targets. People got to try out some Zen tenkara rods and hone their casting accuracy.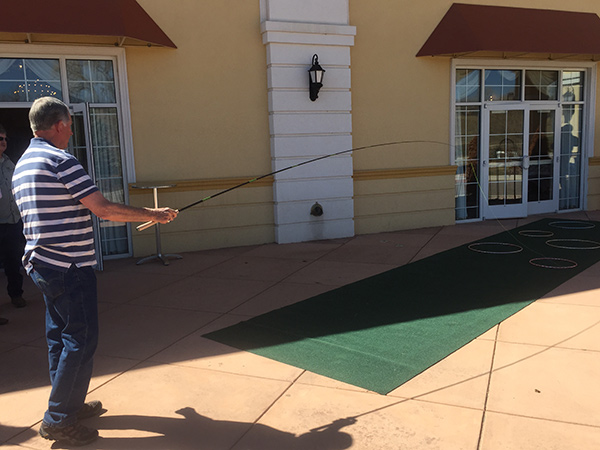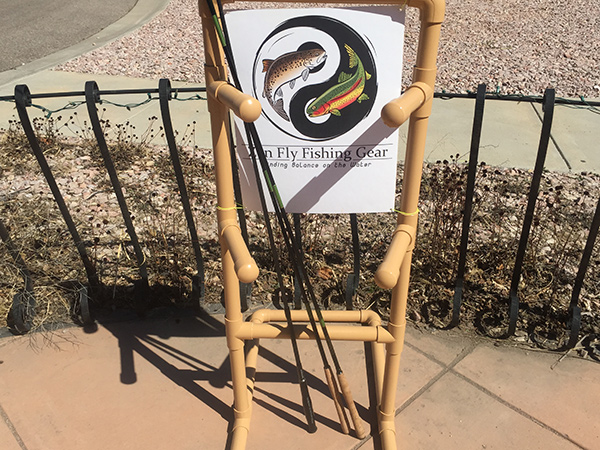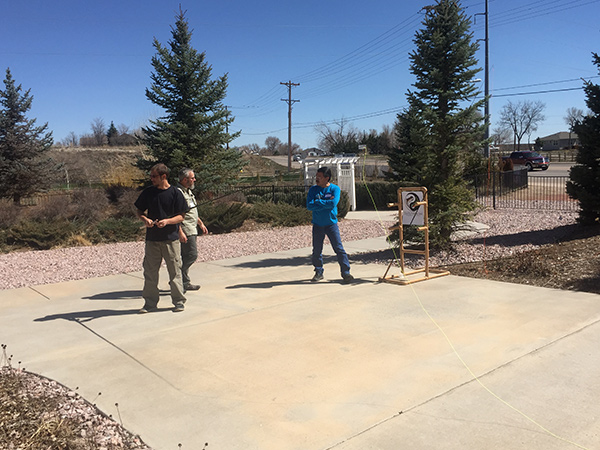 Adding to the mix was tenkara-related artwork from Anthony Naples and Mike Boneme: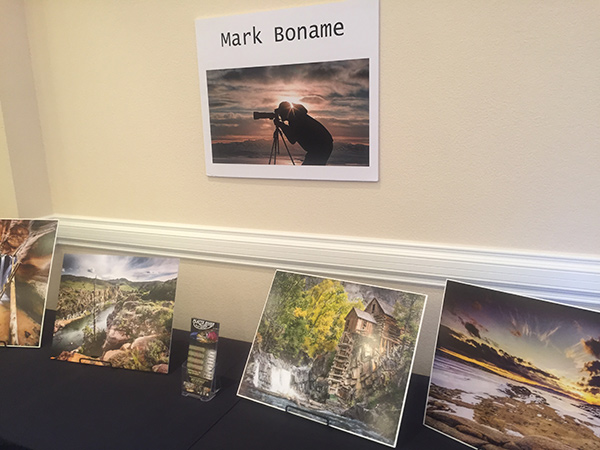 As always, the venerable Joe Egry of Dragon Flyfishing was there as one of 3 presenting fly tiers wrapping some of his awesome sakasa kebari.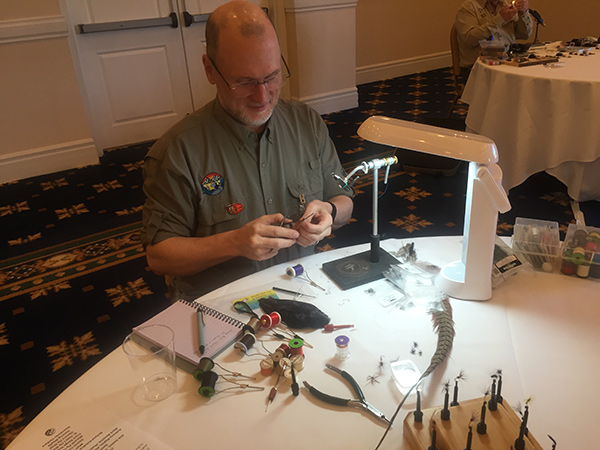 Overall, this was a great event and worth the drive. I got to meet a lot of familiar faces. It's always great to talk tenkara in person and I look forward to going to the next one. Kudos to Adam and Karin for putting on such a great event in our backyard!