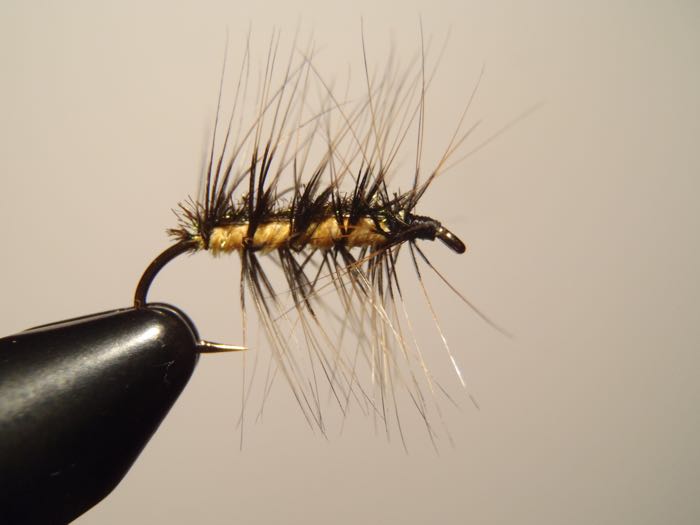 Although I mostly fish sakasa kebari now, every once in a while, I rediscover a pattern from my pre-tenkara days that I think is perfect for tenkara in its ethos. I recently remembered a somewhat esoteric one I used to consider a staple when I was only western fly fishing: the FC Crackleback.
Think of the Crackleback as a diminutive Woolly Worm with a shellback of peacock herl. It was invented in the early 50s by legendary angler and founder of Feather-Craft, Ed Story.
Why is it good and why is it good for tenkara?
It's simple and easy to tie. As with many tenkara patterns, this means you can tie a lot of them and toss your fly into the precarious lairs where you just know trout are hiding, but also know you run a high risk of losing your fly. In other words, they're expendable. And that gives you an advantage over the reluctant angler that would never consider potentially sacrificing their $4 Royal Coachman to that fishy looking log jam.
It's versatile. Not only is it nondescript enough to represent anything and just plain "buggy", you can fish the Crackleback as a dry in a dead drift, let it sink as a nymph in a dead drift, swing it, skate in on or just below the surface, or pulse it. And it can be fished upstream or downstream. You can present it all of these ways without having to switch patterns, meaning you spend more time with your fly in the water than sifting through your fly box and vest pockets (and we know what that translates to).
It's a chameleon. As you'll see in the video below, Ed's original recipe called for a shellback of peacock herl, a body of white turkey flat, and a palmered furnace hackle. But this fly lends itself to much experimentation with different colors and materials. For example, you could use yarn, dubbing, ostrich herl, floss, chenille, or even tinsel or pearl Mylar for the body. You could use Grizzly hackle or any other color for the palmer. You could even experiment with different colored threads for the head or add a tag or tail. The possibilities are nearly infinite. This is one pattern that will allow you to be a mad scientist at the vise.
Ed's original recipe
Now, here's the video I promised with Ed himself showing you the original tie from 1952. As you will see in my pictures, I stick pretty close to it, although I prefer yellow turkey for the body, and sometimes tie them on a 2X-long nymph hook instead of a dry fly hook …
If you don't tie, don't fret. You can purchase them here in a variety of colors and at a great price. Sadly, Ed passed away in 2008, but luckily for the rest of us, the great fly fishing supplier he created still lives on. Ed missed the whole tenkara revolution in this country by a mere year. But having experienced his progeny of the Crackleback, I think he would have embraced it. Through it, he left a great gift behind for both tenkara and non-tenkara angler alike.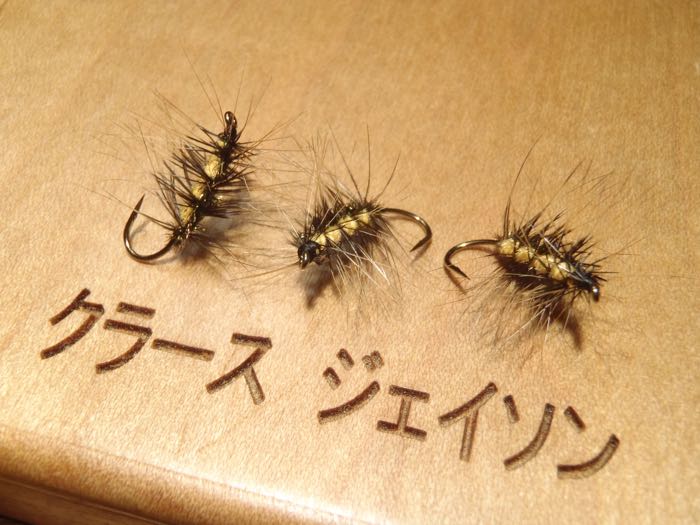 Have you tried a Crackleback? What's your experience with it?
Like this article? You might also like these ...