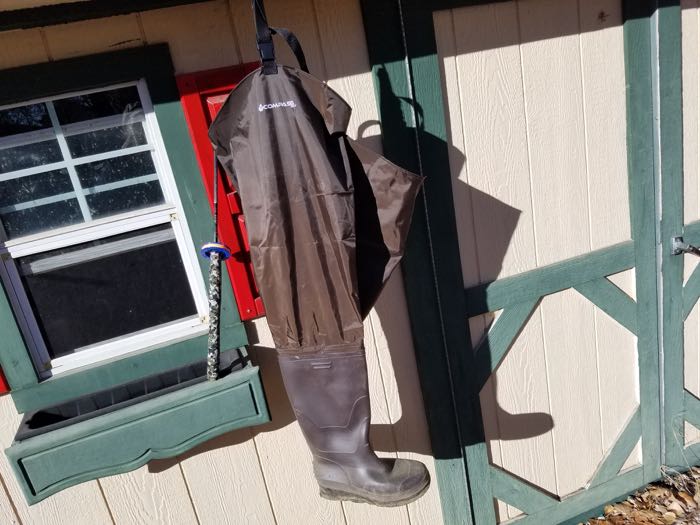 When you've been married to a sport for over 25 years, you develop a love/hate relationship with certain things. There are plenty of things I love about fly fishing, but there's one thing I've always hated: waders. For the last few years, I've been using Orvis Silver Sonic breathable waders. Don't get me wrong–they're great. But they're still waders. They still require that time-wasting, tortuous streamside ritual of awkwardly wiggling into them, then somehow managing to stuff your feet (which seemed normal-sized only a minute ago yet suddenly seem gargantuan) into (magically too small) wading boots, and lacing them up–all the while, trying to balance and not shred the neoprene stocking feet on the parking lot gravel.
It always felt like drudgery to me and I've often said that my favorite part of a day fishing was getting out of my waders.
Once on, they're fine. They offer perfect waterproof protection up to my chest. The only problem was that I rarely wade deeper than my knees. Why was I torturing myself with chest waders that were a pain to get in and out of?
In the summer, I can wet wade. But in the fall and winter, I need waders. The water is just too cold. It took me long enough, but I finally decided to solve my dilemma with an old-school remedy: hip waders.
No matter how good they claim to be, I've always considered all waders to be disposable, so I didn't want to spend a lot. After some research, I stumbled across the Compass 360 hip boots on Cabela's for $39.99 + free shipping. I confess that I was a little skeptical and kind of felt like I was cheating on my tribe of high-end $300 waders, but I had also lost my devotion to them out of desperation. An affair seemed to be in order–no matter the disapproving looks of Orvis-clad fellow anglers on the stream.
After I got them, I was pleasantly surprised. Mostly by the fact that I could get in and out of them in 30 seconds. This was exactly what I was looking for!
And, the quality was better than I had expected for $40. While I haven't had enough time to really put them through their paces, the materials seem good and the stitching is impeccable.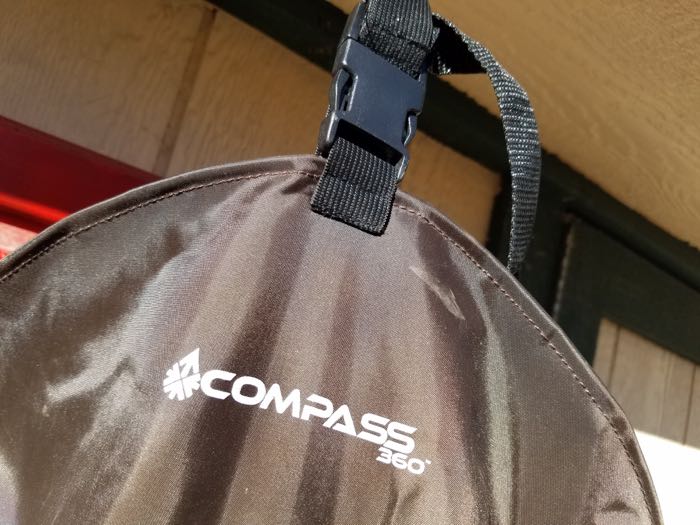 Even the welded seams on the boots look good.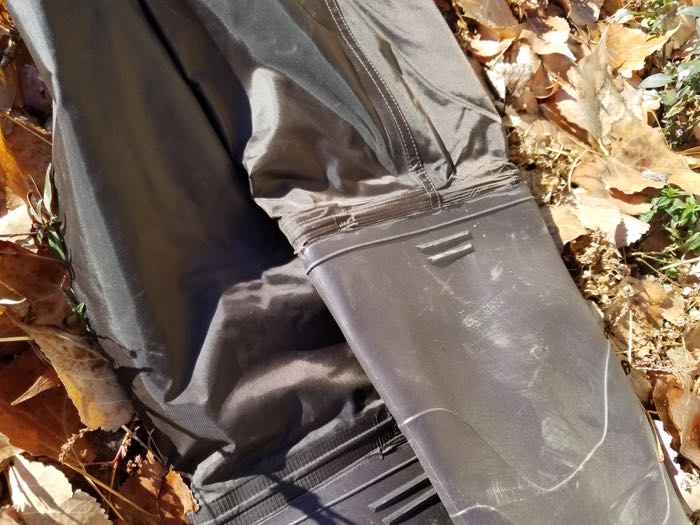 They come with two sole options: felt or rubber treads. I opted for felt since that's what I feel grips the best. And I don't buy all that nonsense about felt transporting invasive species. That theory has long since been disproved whilst I was slipping and sliding around in Patagonia Rock Grips (which I like to call "Rock Slips"). I prefer felt over broken bones.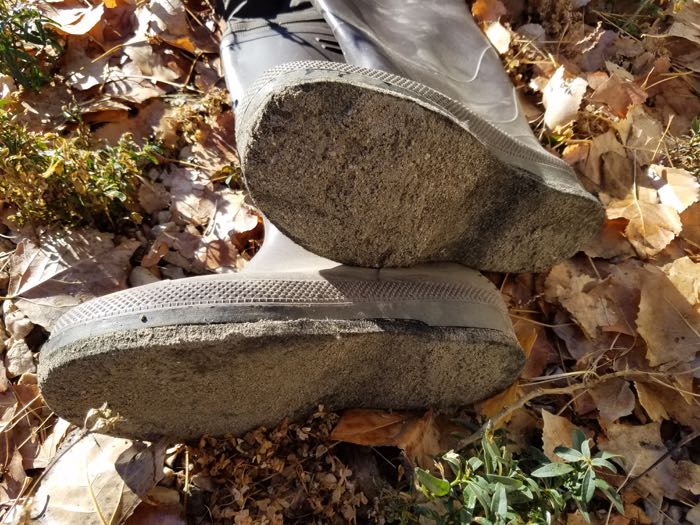 I'm not going to sugar coat it–the Compass 360 hip waders are your grandfather's waders. They're nylon and PVC and the boots don't hug your feet the way a stocking-foot wader with laced wading boots would. They're not comfortable on a long hike and they don't provide any insulation. But I realized that most of the time, I don't need that. I just need my feet to not get wet and skip the tailgate drama of chest waders.
These aren't replacements for a serious pair of waders by any means. But they have their place. When I just need minimal wading protection on a non-technical creek, they'll work just fine. But I've always got my fancy waders as a backup. It's nice to have both. Case closed.