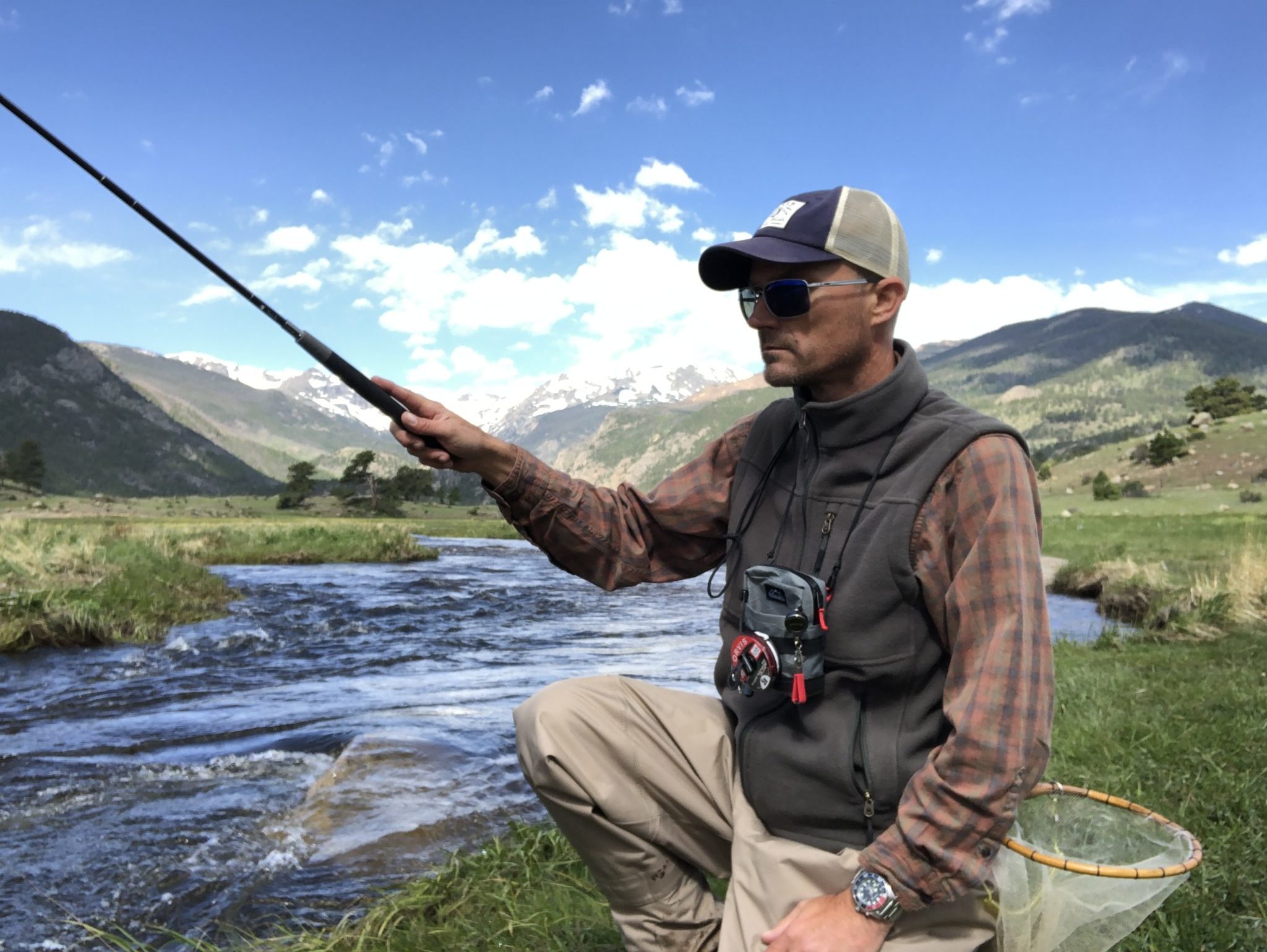 When my friend Luong Tam of Tenkara Tanuki first told me he was designing a new rod called the "Ninja", I have to admit I wasn't exactly excited. I was already a fan of his Snow 325 and other rods I had cast at trade shows and didn't see how he could really improve on his designs. They were already light, responsive, and a pleasure to cast. What could he possibly do differently? But I also knew that being someone obsessed with innovation, he wouldn't be doing it if he didn't have something he really believed had merit. So, not really knowing what to expect, when he offered to send me one to try, I took it to a few of my favorite streams to put it through its paces and see for myself.
Specs
Length: 11.5′ (350 cm)
Closed Length: 23″ (58 cm)
Segments: 8
Handle Length: 11″ (28 cm)
Weight: 2.5 oz. (70g)
Action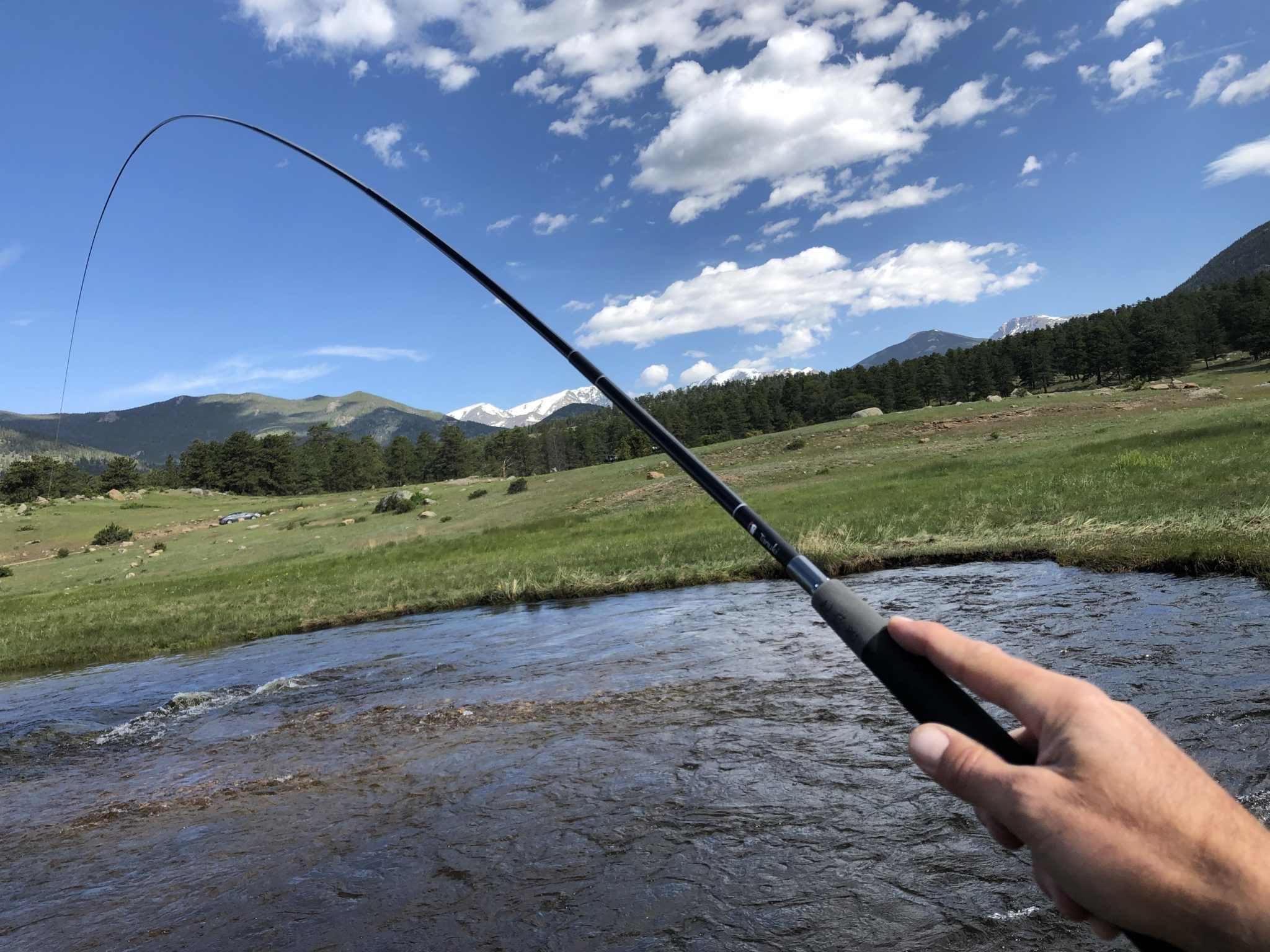 My first impression of the Ninja was mistaken. Upon my initial wiggling (which is what you always do with a new rod), I thought the tip was quite "whippy". It wasn't until I put a line on it that I discovered its true action. While the once common numerical flex rating system for tenkara rods seems to have fallen out of favor recently, I would call this rod a definitive 7:3. You can feel the tip flex into the 7:3 position and be quickly backed up by the stiffer mid section. The overall effect is a "fast action" that would be familiar to those accustomed to tip-flex western rods. This means a few things:
Those with good timing will be able to throw very tight loops and make accurate, pinpoint casts.
The rod is incredibly sensitive and transmits subtle strikes down through the handle (read more on that below).
The soft tip bolstered by the immediate kick of the backbone allows you to cast longer, lighter lines, yet still load the rod easily enough at close range, giving you a lot of versatility.
I'm more accustomed to 6:4 flex rods and typically am not a fan of 7:3 rods–all of which I've considered to be too stiff for most of my trout fishing (though good for other applications). But the Ninja's softer tip gives you the utility of a fast action without the drudgery of feeling like a broom stick. There's a balance there somewhere between flex and power that is somehow just right.
Since most of my tenkara fishing is subsurface and often with a downstream sasoi presentation, I appreciated the Ninja's sensitivity when strike detection needs to be done by feel. While my dead drift strike detection is usually visual rather than haptic, if you tight-line nymph and rely exclusively on feel, this sensitivity will no doubt be a huge advantage.
Even though it's billed as a "tactical nymphing rod" I feel that that would be pigeonholing the Ninja. I also fished it with dries and found the crisp action to be perfectly suited to landing my flies exactly where I wanted them with a smooth, delicate turnover that rivals any of my favorite western "dry fly" rods. Simply put, this rod handles both dry fly fishing and nymphing equally well–seemingly a paradox, but nonetheless true.
One other thing that is noteworthy is that the stiff backbone makes for incredibly efficient and solid hooksets. Since the distance from the tip to where the backbone kicks in is shorter than my typical 6:4 rods, I didn't miss one fish. The hooksets felt instantaneous and confident.
Lines for the Tanuki Ninja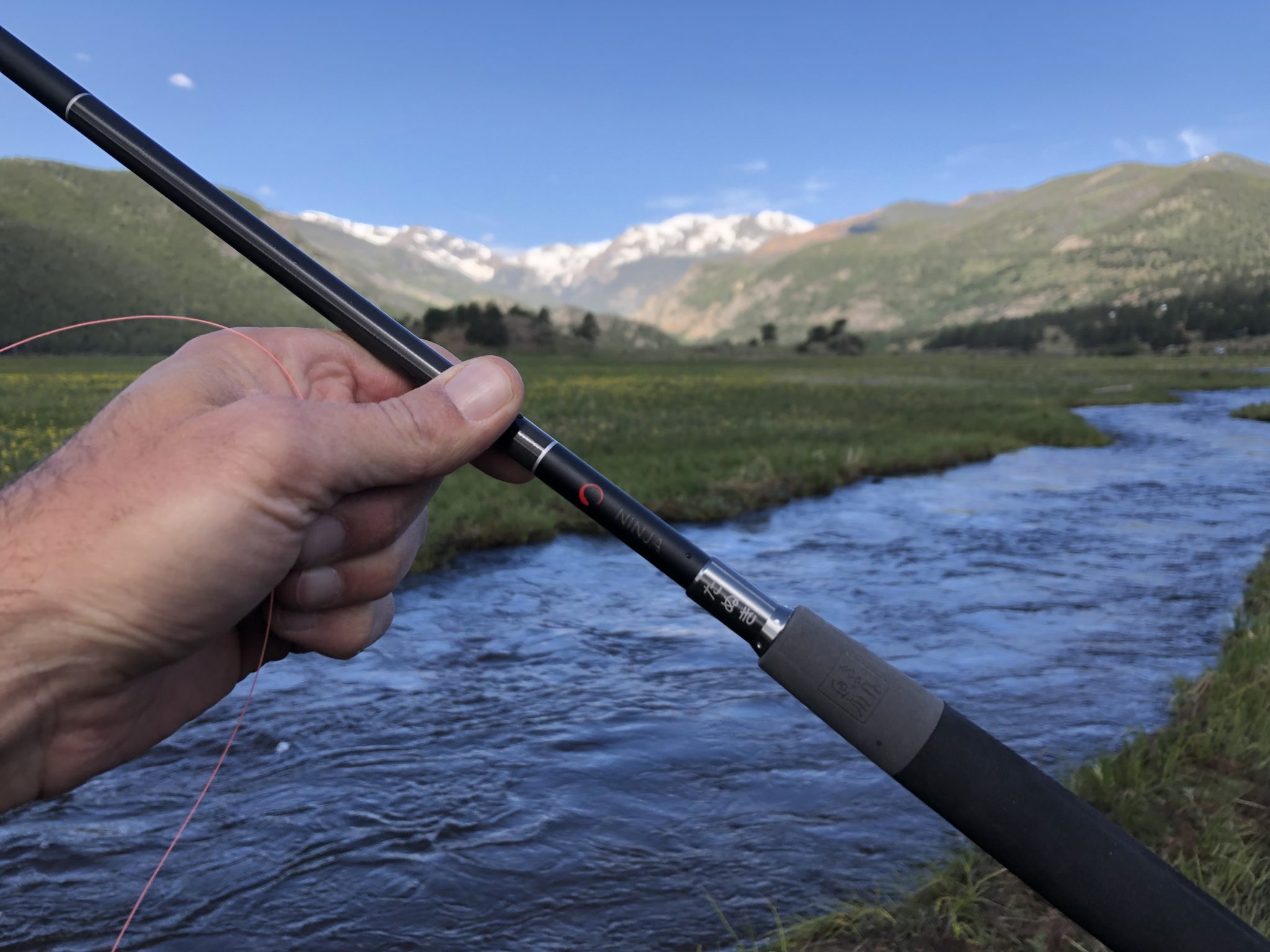 I primarily fished the Ninja with a 13′ #3.5 level fluorocarbon line since that's my preferred line these days on my local streams. But I also tested it with a 20′ #3.5, a 13′ #2.5 and a 20′ #2.5. With the softer tip, the rod had no problem throwing the lighter line (that's actually what it was designed for) and with the firm backbone, had enough reserve power to handle the longer, heavier line as well. What's the sweet spot? I think that will depend on the conditions you're facing in combination with your casting style. If you are used to stiffer rods, and are an experienced caster, you might prefer the lighter line. If you prefer more haptic feedback from the loading and unloading of the rod, you might prefer the heavier line. And if you switch back and forth to meet the demands of different conditions (i.e. delicacy, distance), you'll just have to adjust your timing (as you would with any rod). If you're a versatile caster, this rod will pair with a wide variety of line lengths and weights.
NOTE: I did not test or fish the Ninja with furled or braided lines because I do not fish with them and I believe that to be an accurate judge of a rod, you should test it with the lines you're familiar with. Plus, I know Luong's intention was for the Ninja to be fished with level line. I'll leave it up to someone else to comment on how the Ninja performs with furled line.
NOTE TO SELF: Next you need to try it with a tapered nylon line!
Hardware & Aesthetics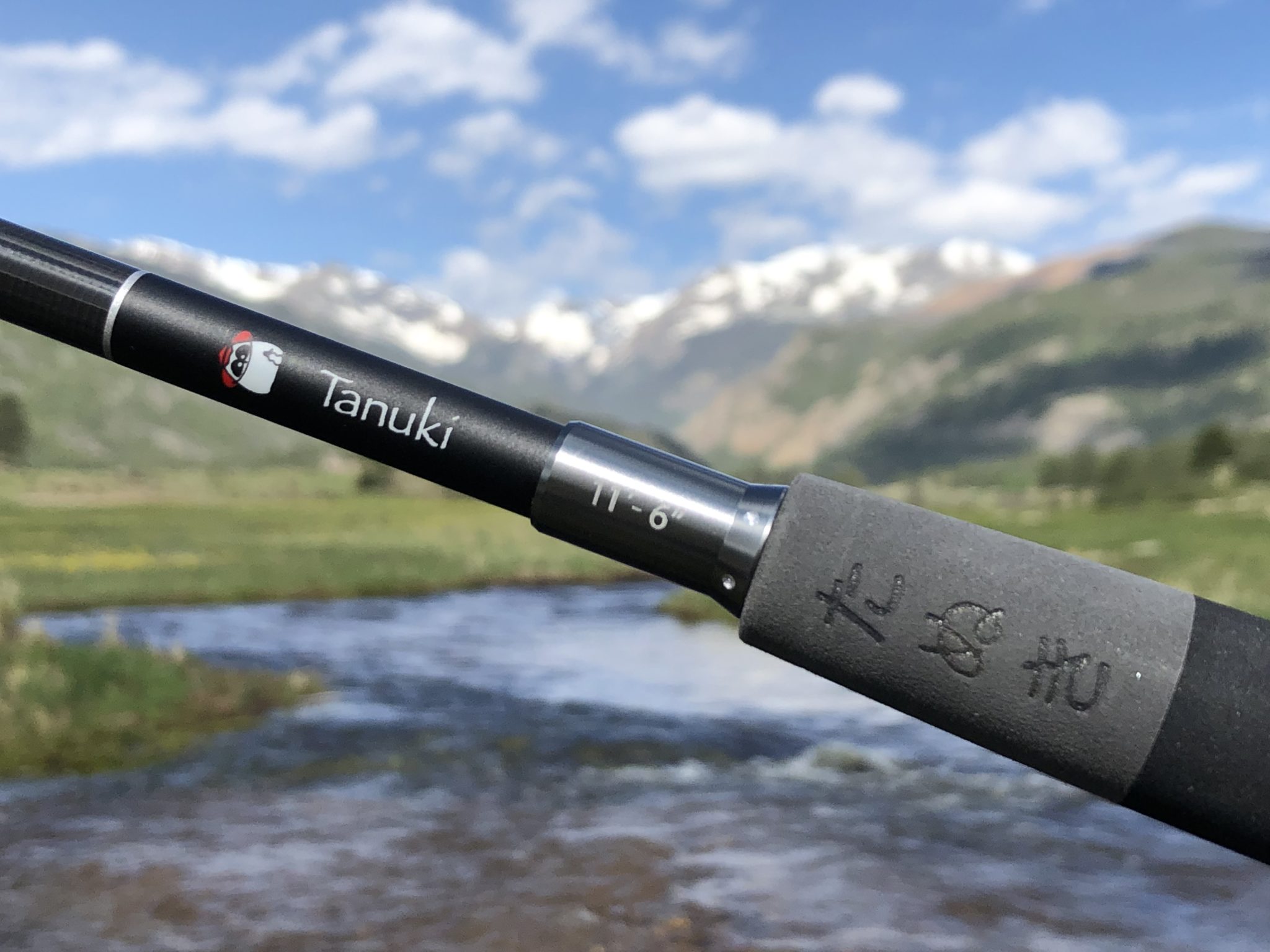 The initial photos I saw of the Ninja looked boring, but in person, the rod is actually quite beautiful: a palate of stealthy grey, silver and black with "tanuki" engraved into the foam of the grip in hiragana. Overall, it has a sleek, professional look–like it belongs in the hands of an expert.
One curiosity is the winding check (see above). Rather than a standard ring, it's more of a fluted aluminum "sleeve" that extends up the blank about one inch from the top of the grip. I'm not sure this achieves any design goal other than aesthetics and while it looks sexy, it seems like it might add unnecessary weight (although nominal). At any rate, it's different.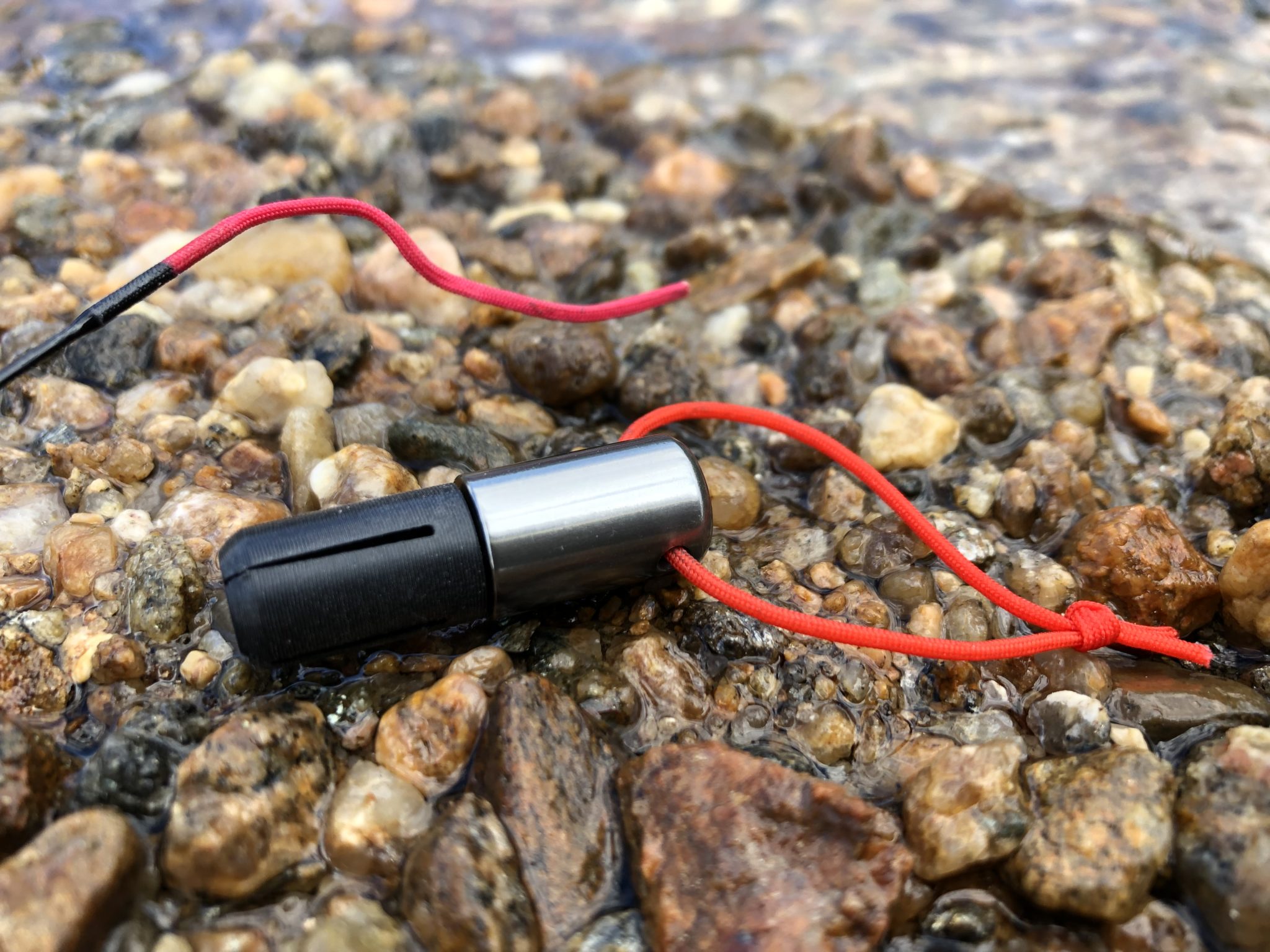 The lilian is a standard diameter with a tight-fitting aluminum capped plug that holds a loop of spare lilian which can be used for repair, but also adds visibility to the plug if dropped.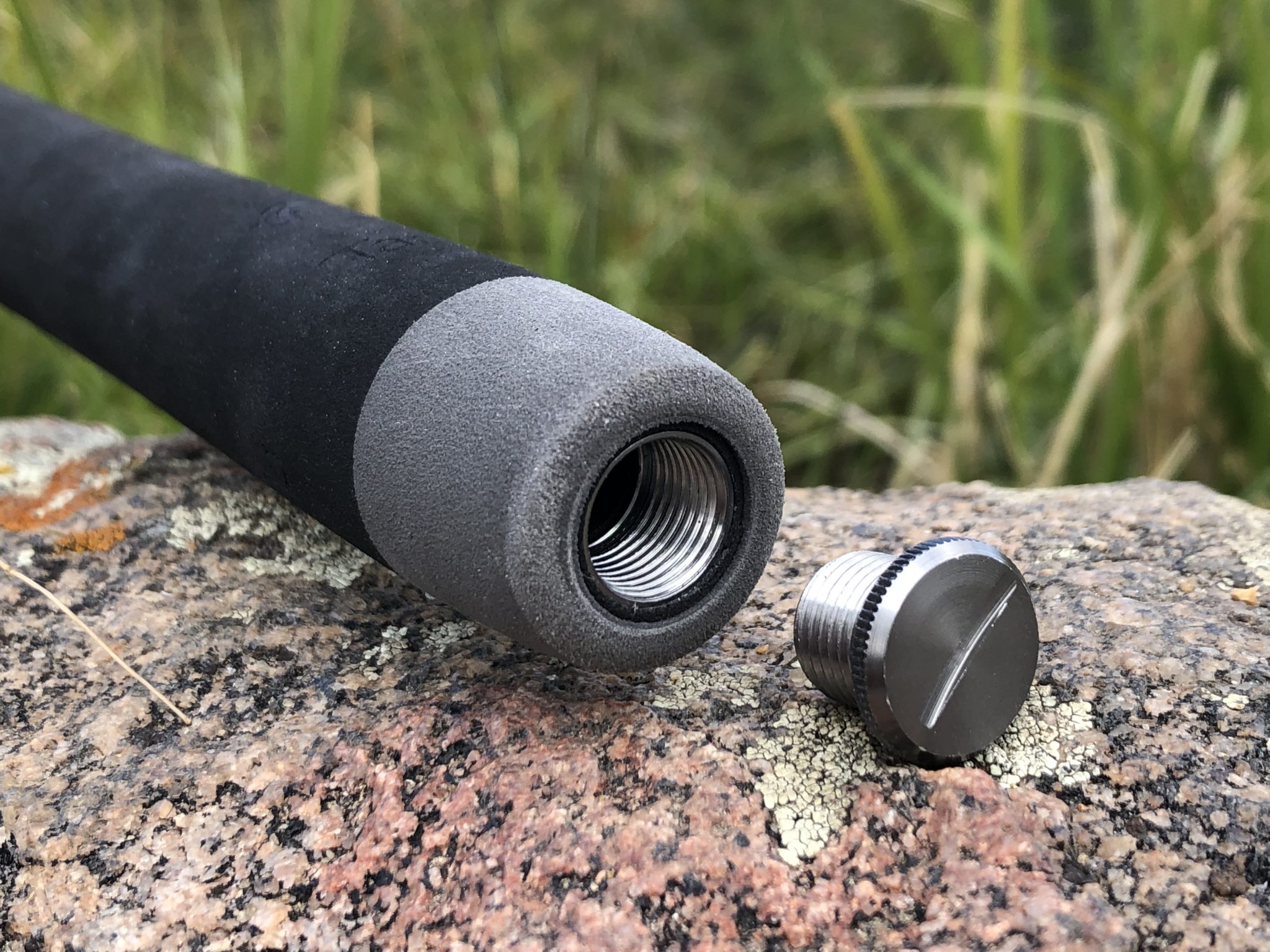 Probably my only complaint about the Ninja is the end cap. It's small and though knurled, is difficult to grip and tighten securely. I had the end cap loosen up on me several times while fishing until finally I took the back of my knife to the coin slot to wrench it down. More than anything, it was slightly annoying and I'm sure this could be easily fixed (and seeing that Luong is a perfectionist, I know it will be). I only mention it because I've heard others comment on it as well and it was confirmed in my experience.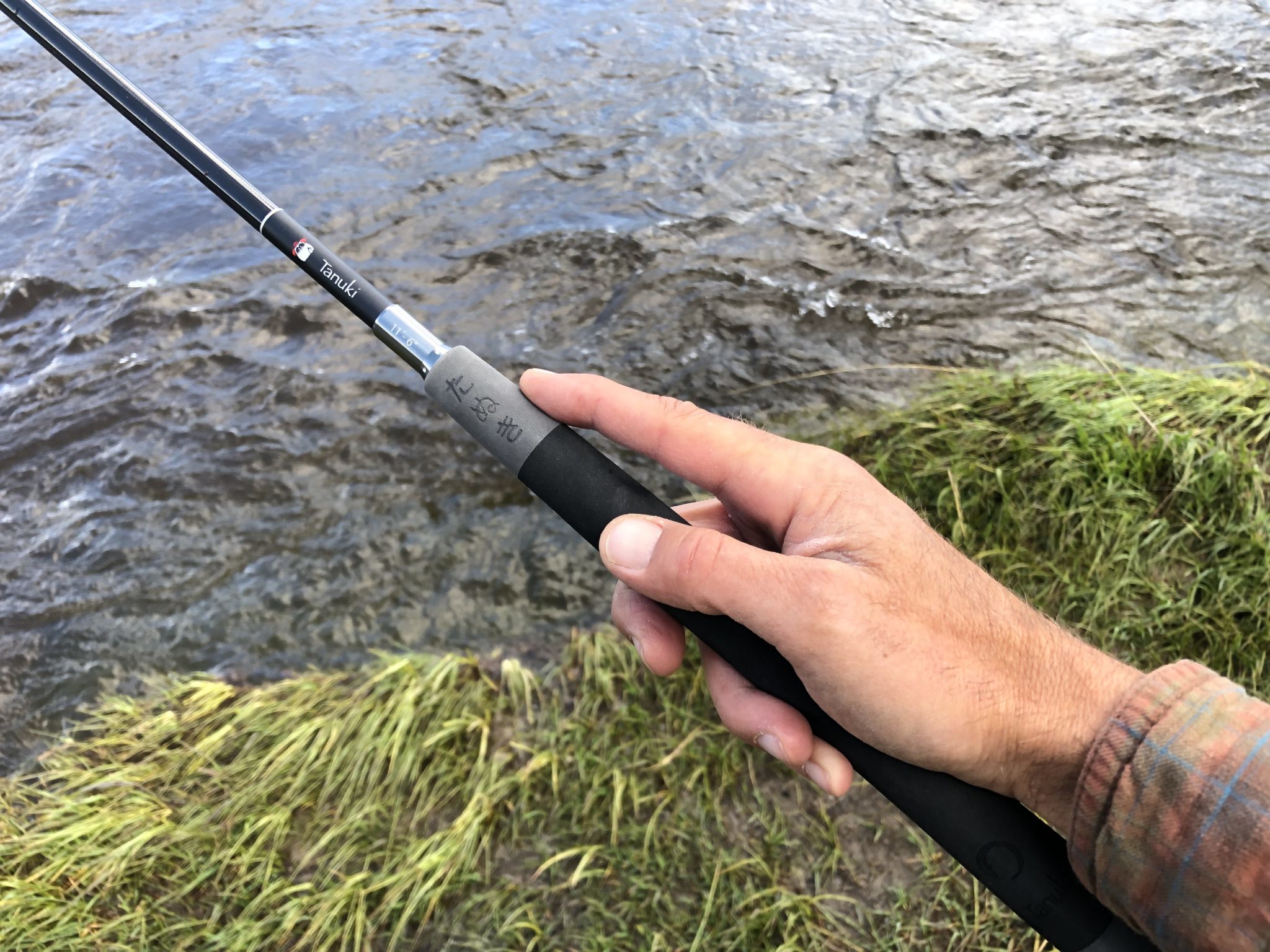 One of my favorite features of the Ninja is its grip. I prefer a narrow grip on my rods and the diameter of the Ninja's handle is perfect for my hand. Plus, the foam is a very hard, high-density EVA which is not only comfortable, but transmits every vibration from the tip of the rod meaning you can detect even the subtlest strikes and feel every head shake of of the fish, making a battle with even a 10-incher that much more fun. I fish with a lot of foam-handled rods, but was surprised at how sensitive this one was. I think tight-line nymphers will definitely appreciate this feature.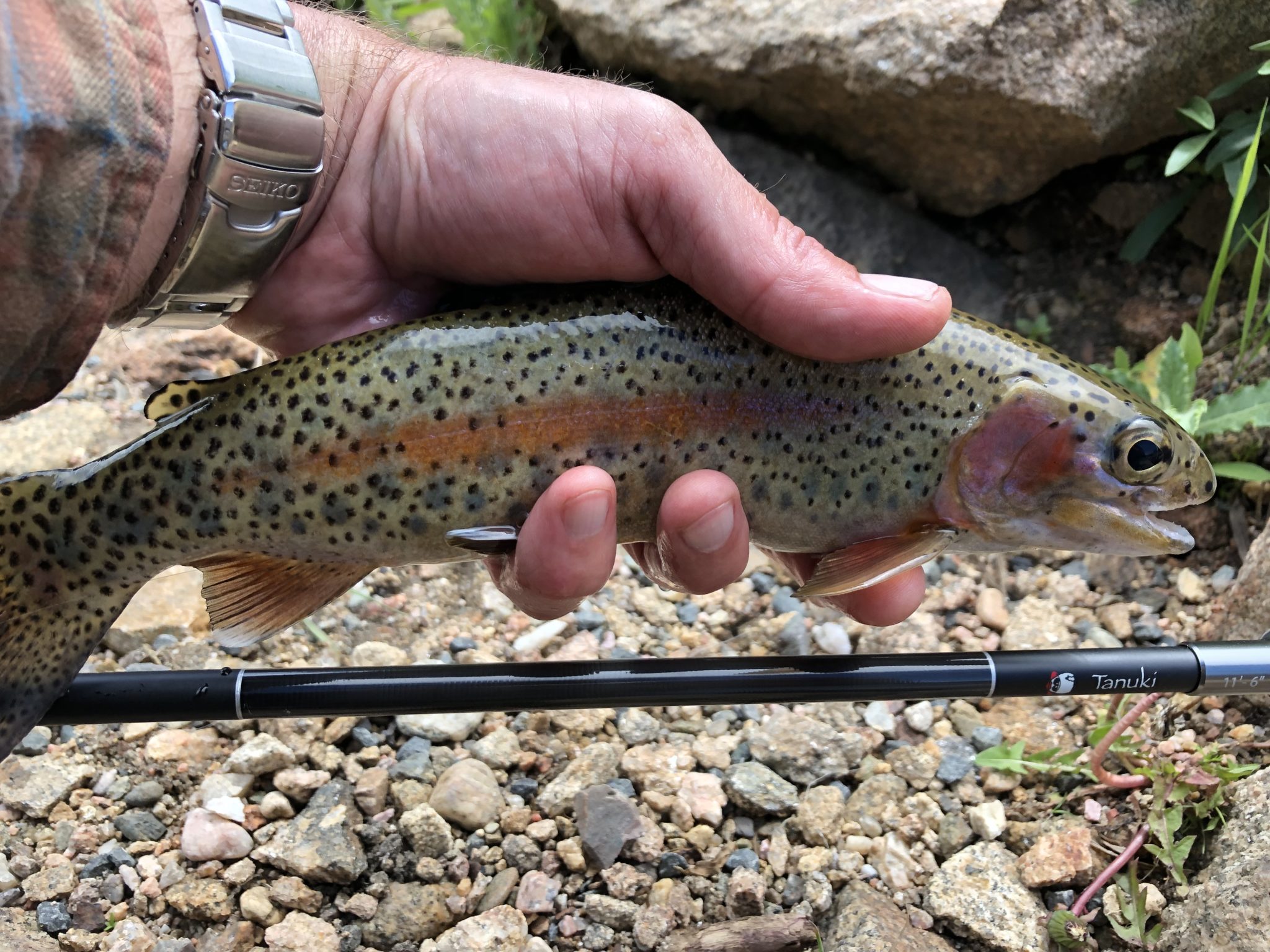 Final Thoughts
Luong will be the first to admit that this rod isn't designed for beginners and I can see that. This is a seriously technical rod that, in the right hands, will allow the intermediate or experienced angler to accomplish some impressive streamcraft. While a novice could certainly cast this rod, I don't think they could truly appreciate the Ninja's dynamics and versatility. But veteran anglers well versed in rod design will recognize its unique characteristics. I've only had the Ninja out on a few different waters so far so I'm sure I still have yet to discover all of its nuances. But what Luong has created here is in keeping with what I already know of his design savvy, meticulous attention to detail, and passion for innovation. This is a next-generation Tanuki rod–one he says that will lead the future of his designs. And if I wasn't excited before, I definitely am now.
Learn more about the Ninja and get one here