In my interview with Ruben Garza, the owner and founder of Wasatch Tenkara Rods, we discuss rod design theory, new products, tenkara flies, ice fishing (gasp), and more. I hope you find it as interesting as I did to get a little inside the mind behind one of tenkara's most up-and-coming gear companies.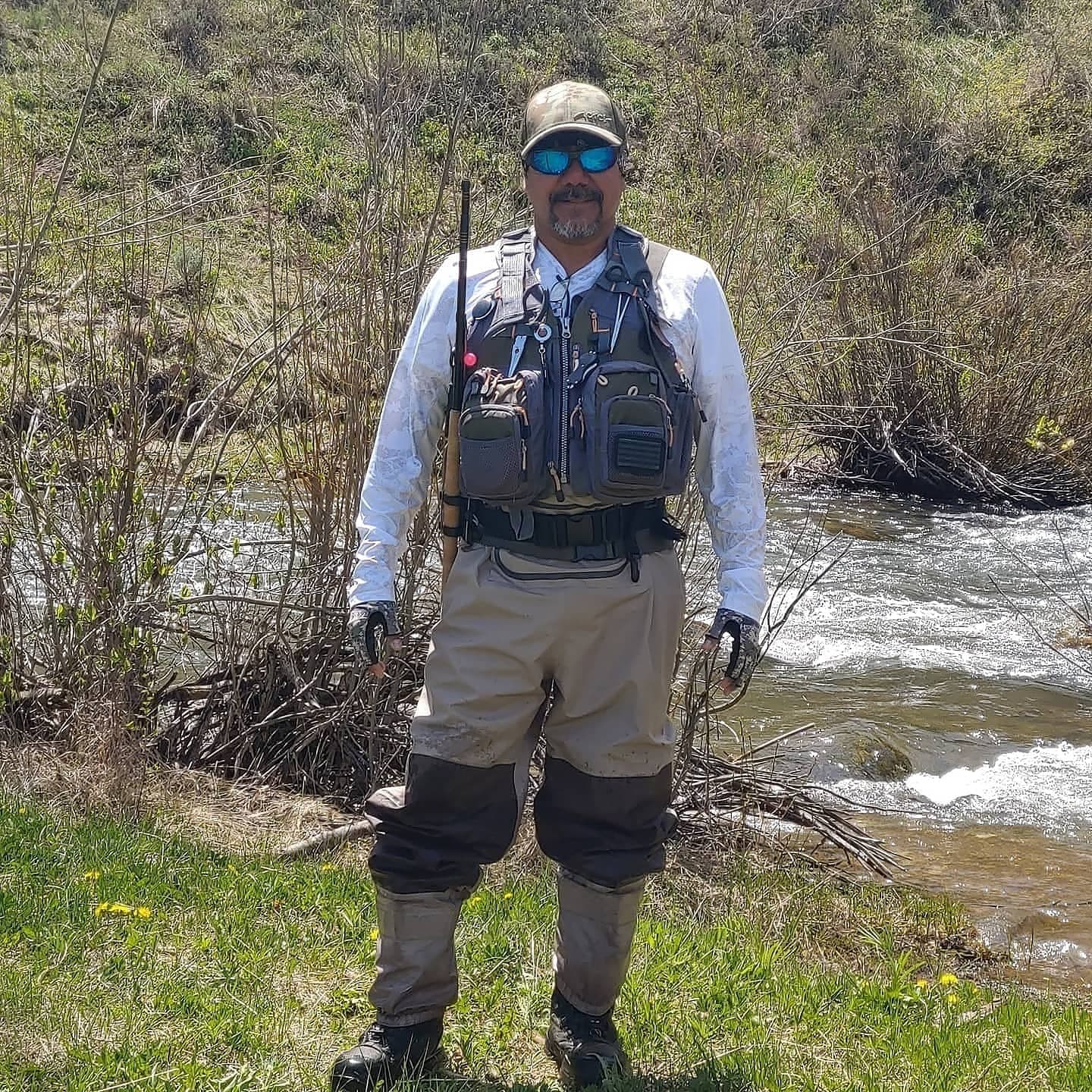 Jason: 
As someone who has witnessed and participated in the evolution of tenkara in the U.S. since its inception in 2009, I've seen a lot of companies come and go. Wasatch is relatively new on the scene but seems to be enjoying rapid success. What sets you apart from the plethora of other tenkara gear companies out there and what do you strive for to keep the momentum up? 
Ruben: 
I work for a carbon fiber composite company as a towline operator and mixer. My understanding and knowledge of resin mixtures and properties gives me an advantage of knowing what types of carbon fibers are available and resin components. This allows us to provide premium carbon fiber tenkara rods.
Jason: 
You've recently released the T-Hunter and Sharpshooter rods and are about to release the Hankyu. I think a lot of people in the Eastern U.S. will be excited about that rod because of its ability to fish in tighter spaces. I'm wondering—when you decide to design a new rod, what is your thought process? What leads you to decide that the tenkaraverse needs a new rod in a particular length or action? 
Ruben: 
I always planned on releasing a 6:4 and 7:3 line up. After also following the tenkara trend for many years I noticed the race to have the lightest tenkara rod. This means less resin limiting the rods strength. Many fishing enthusiasts catch big fish so I decided to roll out my premium reinforced carbon fiber 7:3 line up first with the 6:4 models coming this year. The lengths are based off of input. The 12′ is the most common so I put the 12′ length when I can.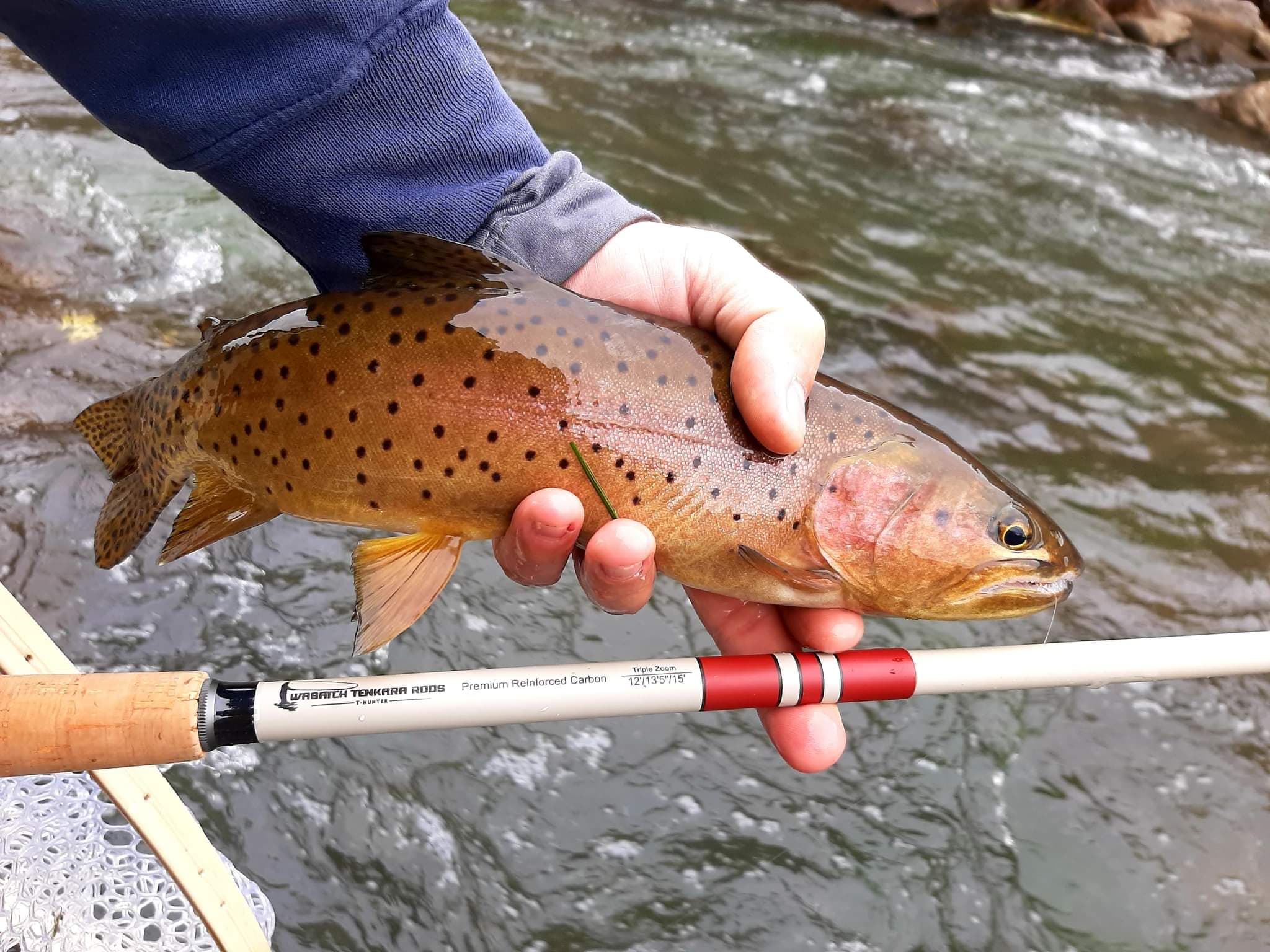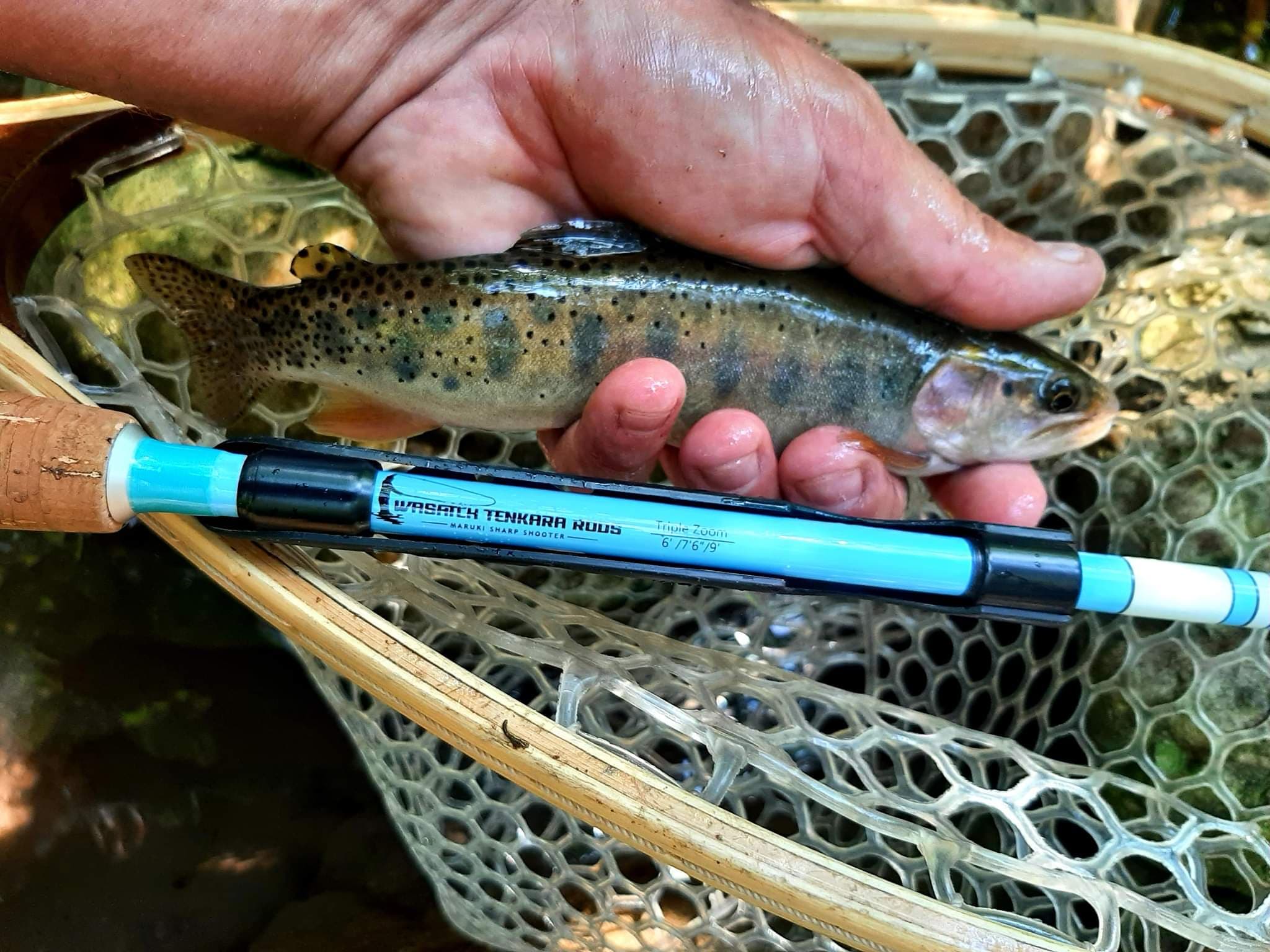 Jason:
And what about aesthetics and ergonomics? As a designer, I'm always interested in the concepts behind form factors and art. What enters your mind when thinking about blank colors, graphics, rod plugs, end caps, packaging, etc.? 
Ruben:
Lol….I'm boring when it comes to colors. I like to keep things simple, I like earth tone colors to blend with the surroundings. Why dress in neutral colors but have a bright rod the fish can see? The banding should allow a sight indicator effect on the blanks. I will be coming out with a stealth model in the future…stay tuned! I like the rotating Lilian and end cap double O-Rings.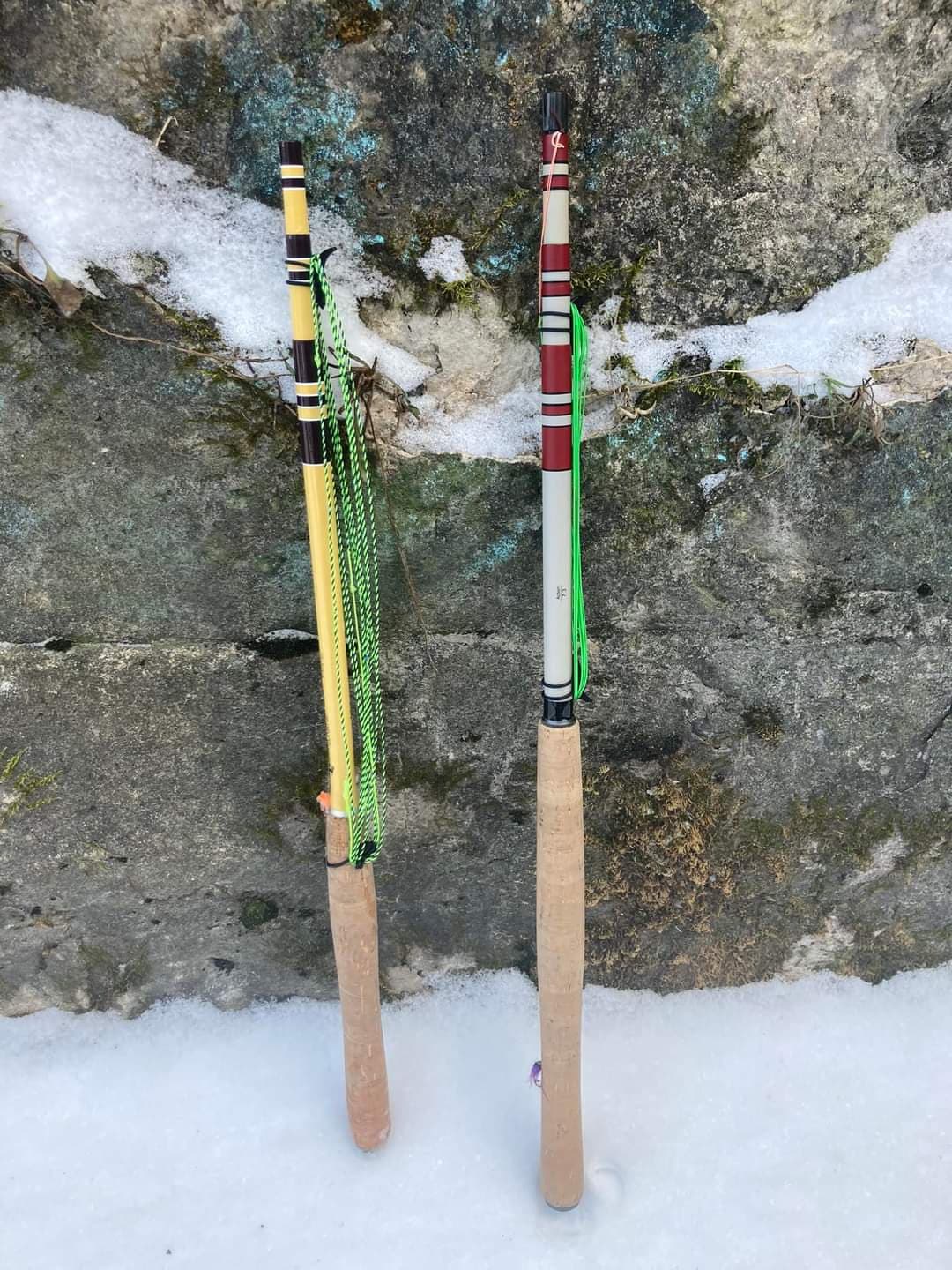 Jason: 
Naming conventions. All of your rod models have a Japanese name. In the past, some have called this "cultural appropriation" while others just see it as deference to tradition. Why did you decide to use Japanese names? 
Ruben:
I love traditions and culture. The Japanese words I use refer to the length of the Japanese bow. I use the names out of respect for the tenkara art and culture.
Jason: 
Some people tout that they catch more fish with the tenkara method than they did with a rod and reel. I I can't claim this so I typically say, "I don't know if I catch more fish with tenkara, but I catch at least the same number more enjoyably". What do you think? 
Ruben: 
I guide once in a while and have many friends who started using tenkara on their fly fishing and drift boat guiding trips and have come to this conclusion. Yes, you can catch more using tenkara because there's less body mechanics to use with tenkara. We teach tenkara first focusing on cast, reading the water and flies. Once they start finding and catching we can then teach traditional fly rod fishing if they like. I've seen new tenkara anglers out fish traditional fly rod seasoned people…and they get mad…lol.
Jason: 
I know this a little like asking you to name your favorite child, but do you have a go-to confidence fly pattern? 
Ruben: 
My go-to fly patterns are the hares ear and Utah Killer Bug.
Jason:  
This might be a little off topic, but you also sell ice-fishing gear. For most people, ice fishing is boring and merely an excuse to get away from the family and drink beer. However, you seem to have a passion for both tenkara and ice fishing. Do you see a parallel between the two? Are there skills or techniques that can be learned by practicing both? 
Ruben: 
Some Ice fishing techniques are a lot like tenkara. Advanced ice fishing uses feel to detect the strikes. Lane from Shifty Outdoors on You Tube loves the Winter Hawk. The carbon fiber allows him to detect the smallest hits. This type of fishing will fine tune your detection skills for hits. That's all you're focused on–feeling the hits.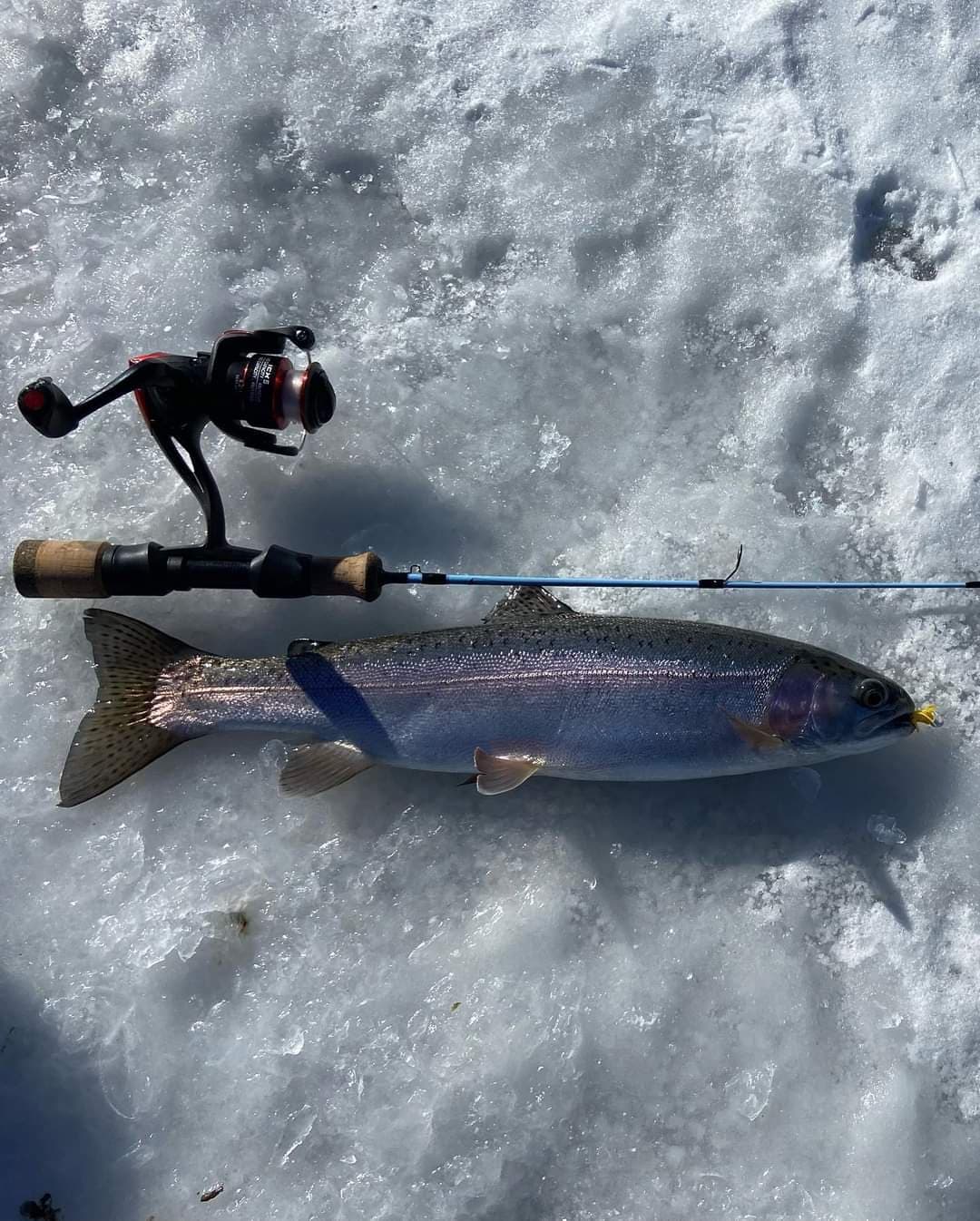 Jason: 
If you could travel back in time to the 1700s and show a traditional fisherman how we fish tenkara today, how do you think they would react? What would they say about our graphite rods, fluorocarbon lines, nylon tippet, and modern flies? 
Ruben: 
I think they would react like I did when I first saw  the Tenkara USA Ito. I was in disbelief on how long it was. I have a family friend who is Mayan from the Yucatan. I showed him the T-Hunter and he said they just use a long stick, attach fishing line with a hook and bait, and throw it out until they get a bite. He wraps the line around the stick. But you can see how even in the deep jungle of the Yucatan they still use fixed-line fishing methods. 
Jason: 
Thanks for your answers, Ruben! Is there anything else you'd like to add? 
Ruben: 
Yes, we are a carbon fiber premium rod company. Our main models are tenkara. As you noticed we now have our Toray Carbon Fiber Ice Rod in stock. Our first Carbon Fiber Extra fast action 7′ Spin Rod will be coming this year along with our Carbon Fiber Traditional Fly Rods. I also just want to thank everyone who has given us there love, input, and support. All of our marketing is from word of mouth. This allows us to keep our costs for quality rods affordable. My office is the river.