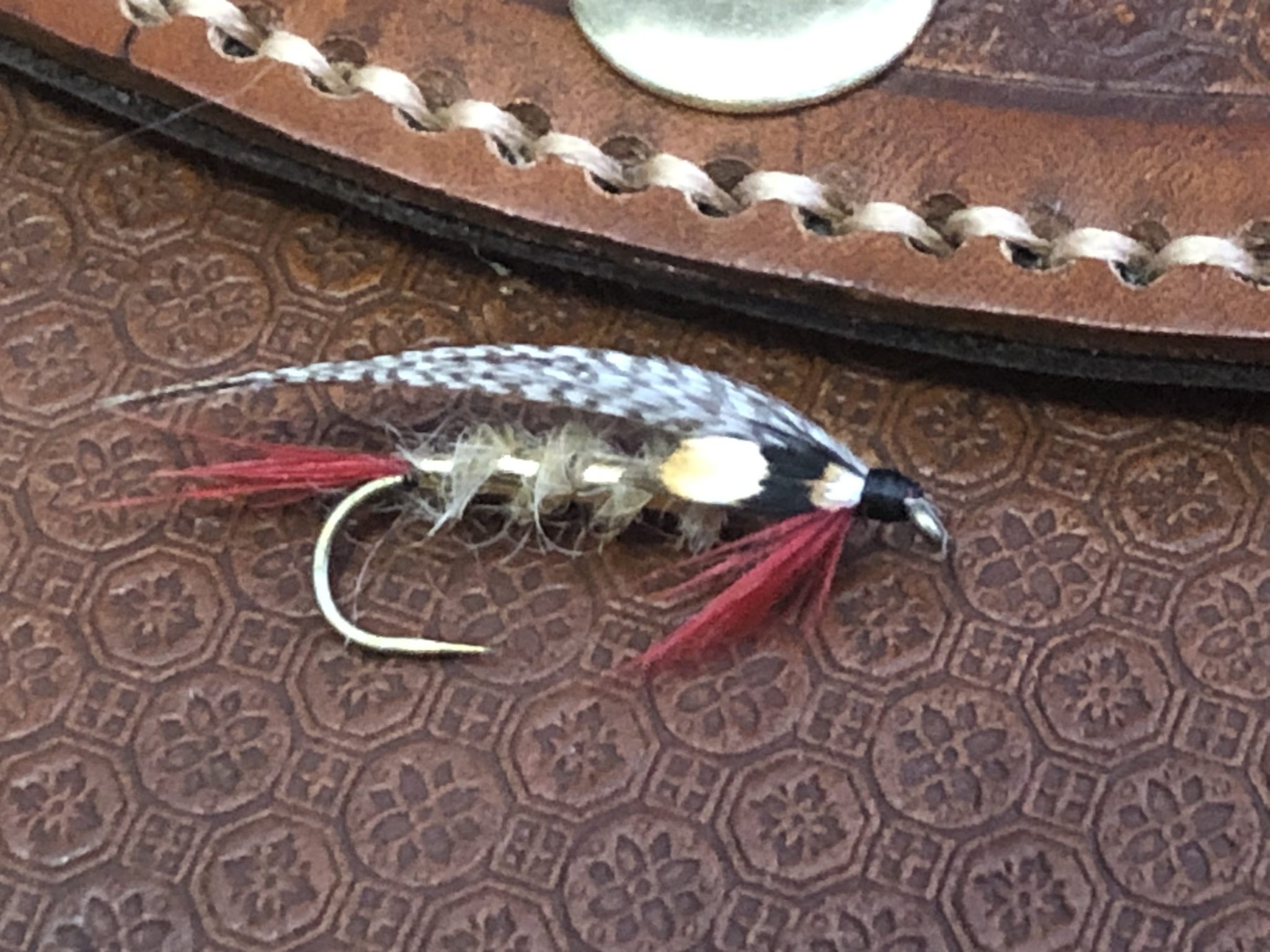 People often share which kinds of music they listen to while they're tying flies. Music and tying just seem to go hand-in-hand for many. For me though, it was always listening to A Prairie Home Companion on NPR. This is back when it was still hosted by Garrison Keillor who left the show in 2017 after accusations of misconduct. It was disappointing to fans like me to see his fall from grace, but none of us can deny that the show and his writing were brilliant. As soon as those opening piano notes came on, it created a soundscape of nostalgia and calm. I'd sit at my desk and felt like I was in a rustic, cozy cabin in the middle of nowhere next to a crackling fire while the snow gently smoothed out the right angles of the window panes. For me, this type of atmosphere pairs better with fly tying than loud rock 'n roll.
Every week, I couldn't wait to hear the news from Lake Wobegon–the latest gossip in the Chatterbox Café, Powder Milk Biscuits commercials, or Guy Noir's new misadventures. The show was like a Pavlovian bell signaling it was time to tie.
Though fishing was rarely mentioned (and I don't think Keillor is a fly angler), I often wondered what type of fly pattern would work best to catch the numerous trout and walleye that swim in the depths of Lake Wobegon's cold waters–the ones that seem to elude the locals. My first thought was that it should be either a classic-looking wet fly or streamer–something that belongs in an old, worn-out leather fly wallet rather than a gaudy plastic and foam fly box. Because if you show up at the bait shop with hi-tech, articulated patterns slathered in UV resin, the locals will look at you funny. Of course, they'd be too polite to say anything. But they'd still look at you funny. Then I thought it should be something a little bland, yet with a touch of flair–like Keillor in his boring suits and demeanor, while sporting red sneakers (hence, the red tail and throat). And of course, it must be dignified, but slightly unkempt (like Keillor himself). So, this is what I came up with …
Lake Wobegon Special – Recipe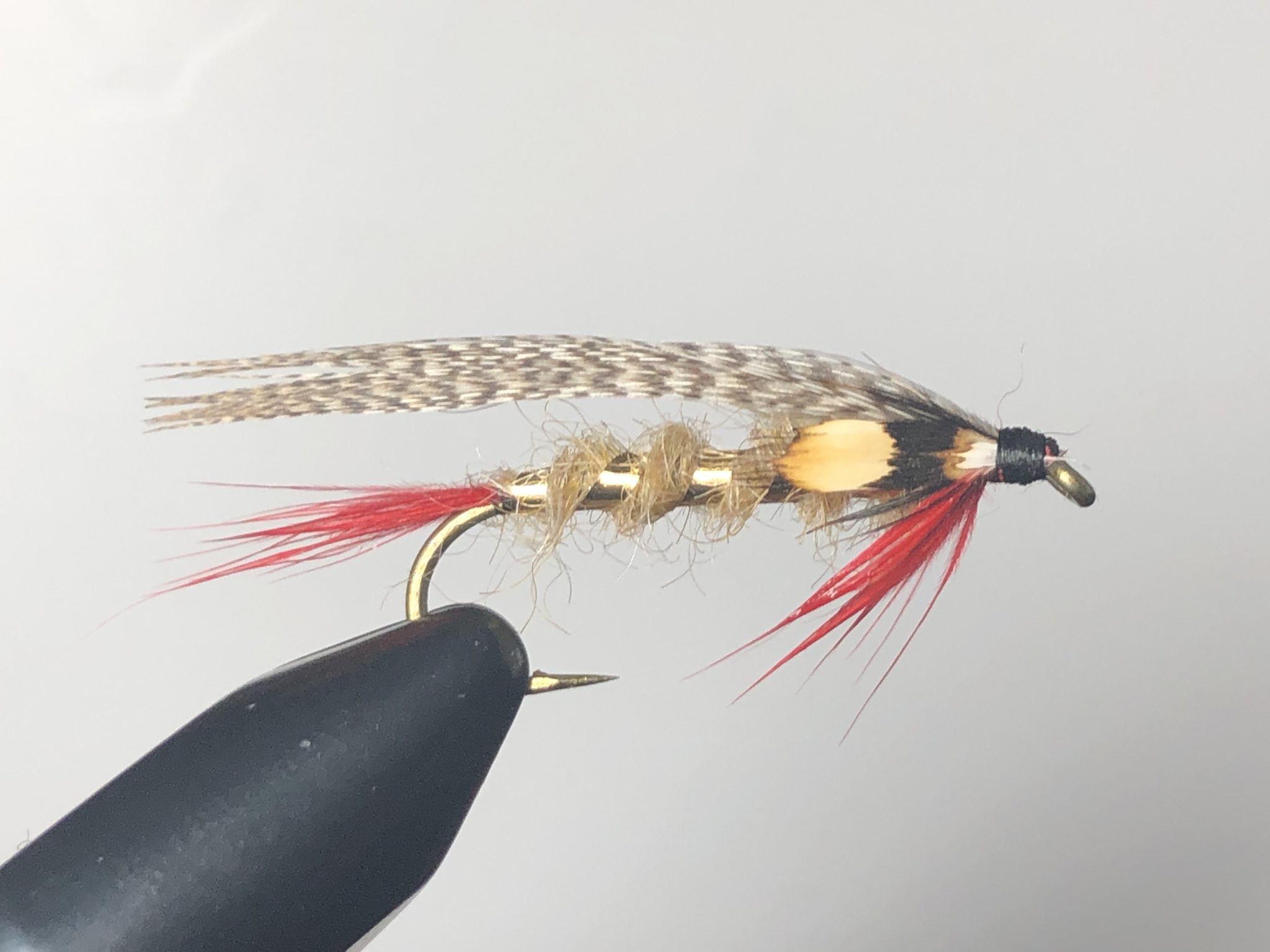 Hook: 3X Long, Streamer #8
Thread: UNI 6/0, Black
Tail: Red Hackle Fibers
Ribbing: Sm Flat Tinsel, Gold
Body: Vicuña Dubbing, Tan
Throat: Red Hackle Fibers
Wing: Teal Flank (or Mallard)
Cheeks: Jungle Cock Nails
Since I'll probably never make it to Lake Wobegon, I'll try it on my local waters. I know as soon as I tie it on, I'll hear the Prairie Home Companion theme song and the whistle of Keillor's nose in the back of my head. And whether or not I catch a fish on it, I'll still have my reverie.
Despite the indiscretions of the man, I created this fly to honor his body of work–that place, that gave listeners a respite from the drudgery and stress of our rushed, workaday lives: Lake Wobegon … where "all the women are strong, all the men are good-looking, and all the children are above average".