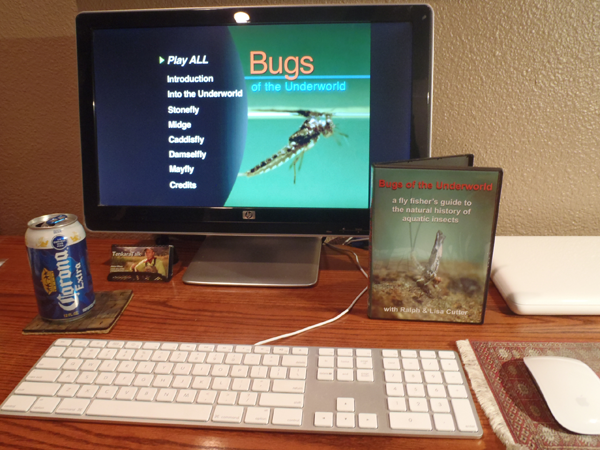 I just finished watching the Bugs of the Underworld DVD from the California School of Fly Fishing.  The video was filmed by award winning videographers Ralph and Lisa Cutter over the course of 11 years in 3 different countries and shows the complete life cycles of mayflies, stoneflies, caddis, and other aquatic insects of interest to fly anglers in stunning detail.  This is a DVD I would definitely recommend but there are a couple of caveats to keep in mind in order to get the most out of it.
First of all, you have to have the right expectations.  This video is not a highly technical treatment of specific species of insects.  In fact, if you've got a basic grasp of aquatic entomology and know things like stoneflies crawl out of the water to hatch while most mayflies don't, then you'll probably know most of the basics presented in this video.  That's not to say that even experienced anglers can't get something out of it.  There are a lot of little esoteric facts that you might not know (or may have forgotten).  And even if you did know them, the amazing footage will help emblazon them into your memory–giving you a deeper visual understanding of something you may have only known in theory (and maybe have never actually seen in intimate detail).
On the other hand, if you're new to fly fishing and want an overview of the main differences between aquatic insects, this is probably the perfect place to start and you will walk away from the video with a solid foundation to understanding aquatic entomology.  The footage is amazing, and the narration is clear, precise, and organized in a logical order that actually makes you retain it.  If you're a beginner and want to shorten the learning curve in your understanding of aquatic entomology, this DVD will put you on the fast track.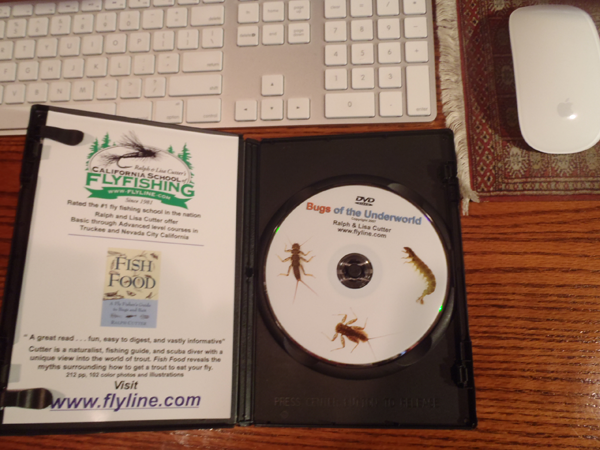 In the beginning of the video, Ralph Cutter says to first, sit back, relax, have a beer, and watch the DVD as entertainment.  Then, he says to watch it again more closely, and with a note pad.  He suggests that you take notes about what the insects look like in their various stages and compare them to the flies in your fly box.  I think this is good advice and would propose that this is not a DVD you watch only once.  You really need to watch it a few times to get the most out of it and I can see it being a useful reference you could return to time and time again.  Having said that, I'd say it's a good investment.
I'm no entomologist, but I can throw my fair share of latin names around.  One thing that I personally took away from this DVD (or perhaps that it reminded me of) was how much time drifting nymphs spend moving or drifting higher up in the water column.  This is counter to the typical western nymphing style of weighing down the fly as much as possible to get it right on the bottom of the stream bed and in a perfect dead drift.  Perhaps that partially explains why the traditional tenkara presentation of using unweighted flies and pulsing the fly is so effective.  I'll have to give that one more thought but those are the types of insights one can get from this DVD.
So whether you can rattle off how many tails a stenomena vicarium dun has, or you're totally new to the whole aquatic entomology game, Bugs of the Underworld has something to offer.  So, sit back, relax, have a beer, and be entertained (or learn something). Here's the trailer:
Like this article? You might also like these ...