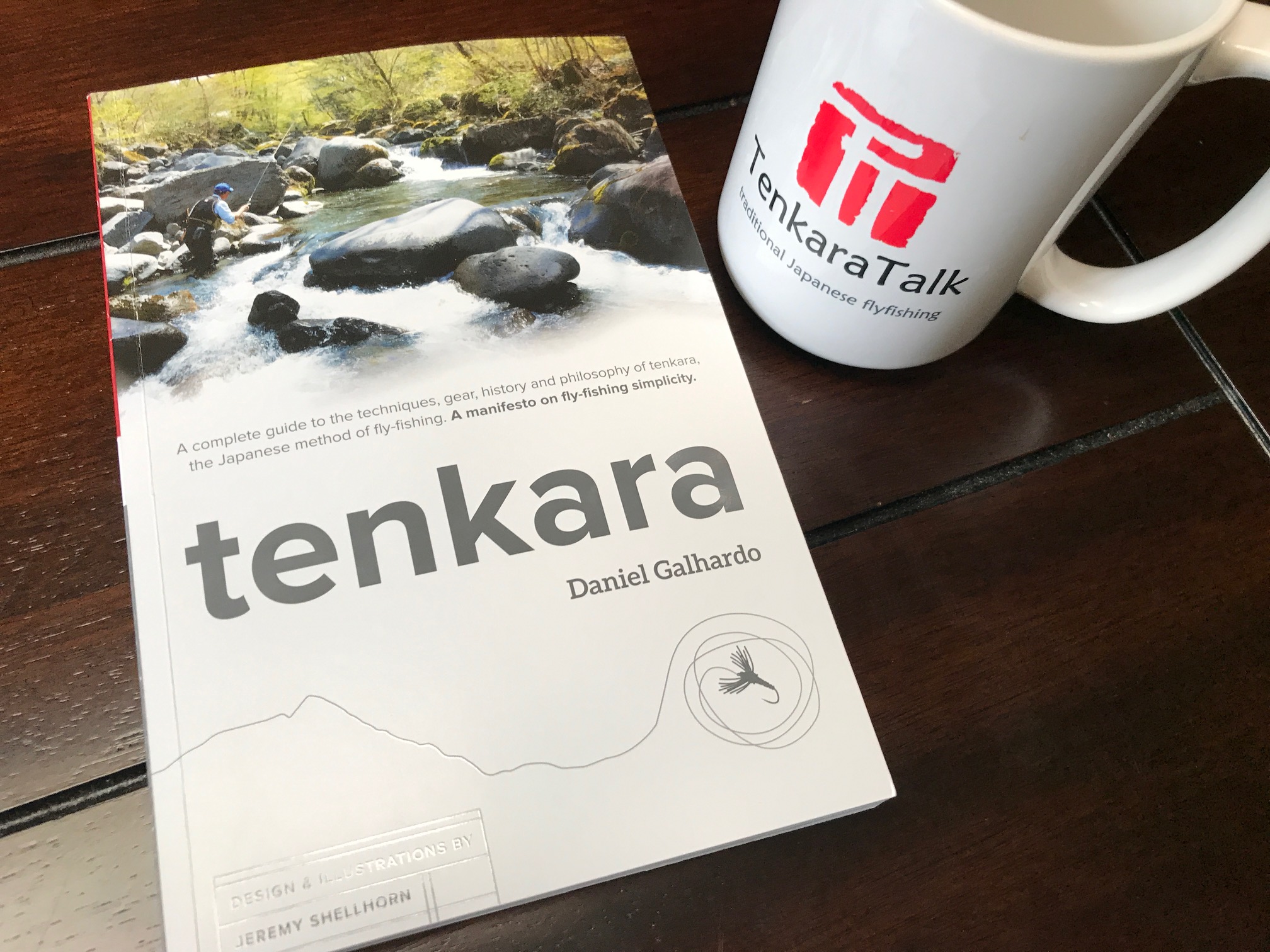 Several years ago, when Daniel Galhardo from Tenkara USA told me he was in the process of writing a book on tenkara, I was excited. At that time, there really wasn't anything in print in English on tenkara and there was very limited information online (compared to today). Since then, a few English-language books and magazines have come out, including some I've been published in. But I was always awaiting Daniel's book since, like most people in the U.S., he was the one who first introduced me to tenkara.
It's been a long time but "Tenkara–the Book" is finally out and it was well worth the wait.
The book is 211 pages of stunning photographs, history, diagrams, philosophy, resources, and tutorials. If you read this book, you will know tenkara. Every topic is covered in detail in Galhardo's down-to-earth, approachable writing style with plenty of visuals to back it up. Even after reading it cover-to-cover, you'll probably find yourself referring back to it from time to time if you've forgotten a particular knot or technique.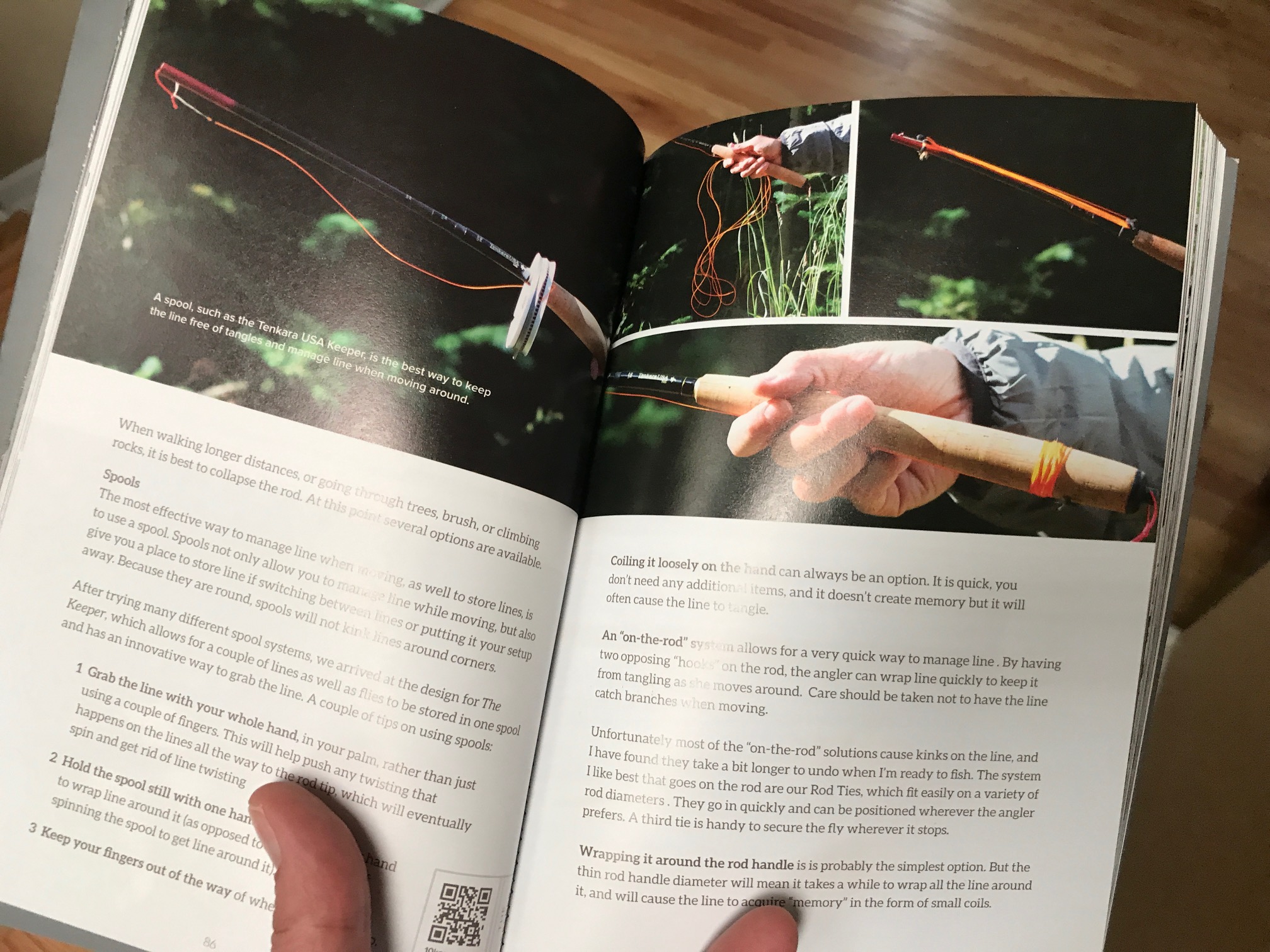 The physical quality of this book is beyond impressive. The pages are thick stock and full color–a rarity these days when most authors choose to sandwich a few color photographs in between flimsy black and white text-only pages. This means it will be durable enough to last for years of reference or sharing.
One unique feature is that there are QR codes peppered throughout that link to high quality videos (see the bottom of the photo above). This is exactly the kind of innovation I've come to expect from Daniel. Before you turn the first page, you should download a QR code reader on your phone so you don't miss out on the excellent video content. Here is where to get a free one:
I was pleasantly surprised to find that I'm actually in one of the photos (can you find it?) and that Daniel referenced this blog. Plus, Daniel was kind enough to write an inscription in my copy for me. Thanks Daniel!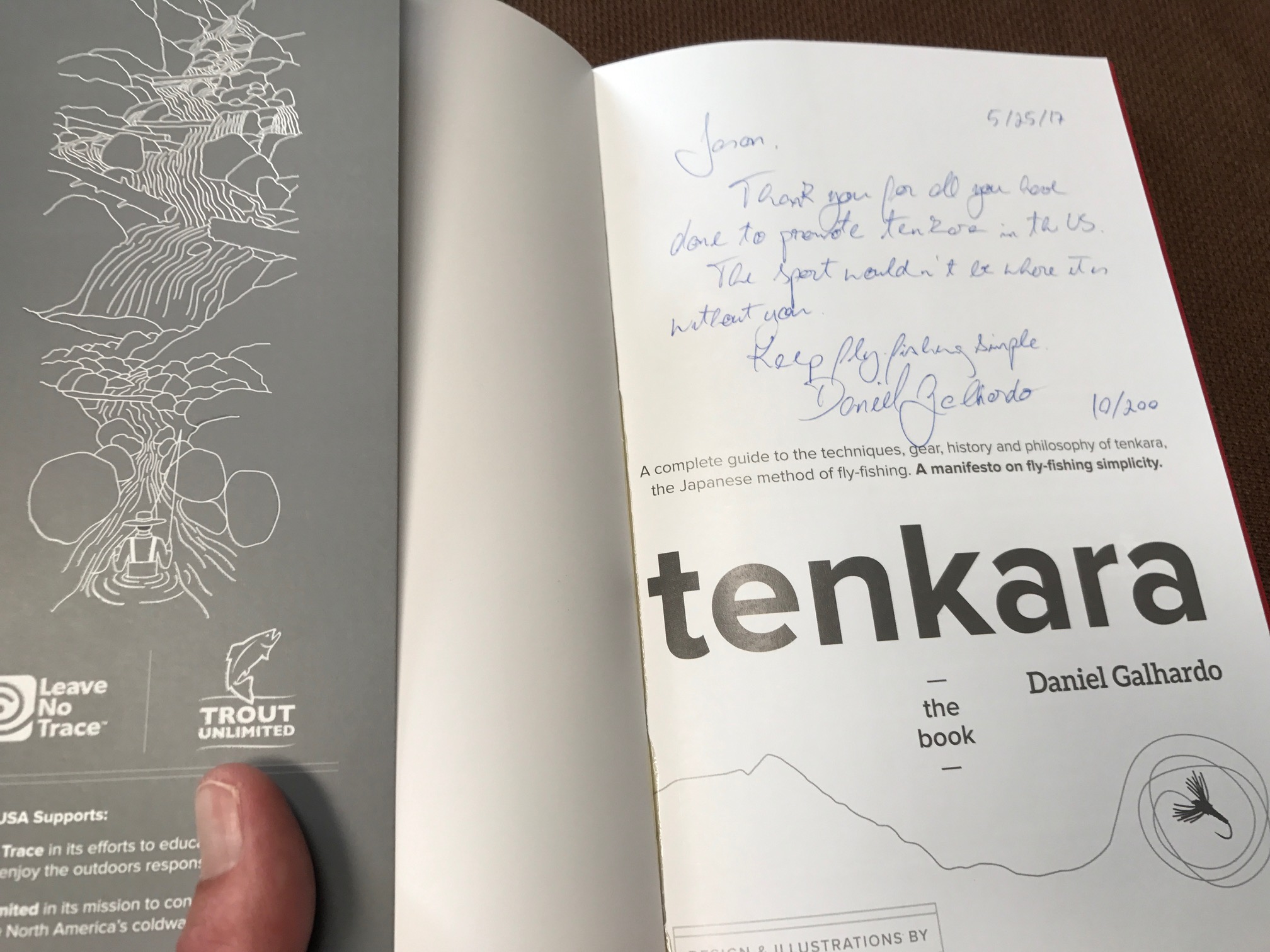 This is the definitive book on tenkara and a must-read for tenkara novices and veterans alike. Even if you think you know all there is to know about tenkara, you will still learn new things and certainly be entertained. No matter your level of experience with tenkara, I guarantee you will not be disappointed.
What did you learn from "Tenkara–the Book"?