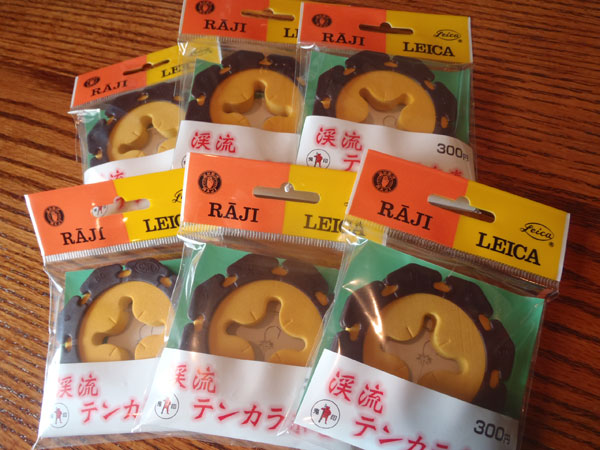 Not too long ago, I posted about some Oni tenkara line spools I got from Japan.  I like them a lot but I also like line spools that have a metal bar inserted in the center for storing the fly.  On eBay, I recently found a spool that has the best of both worlds–a spool identical to the Oni spools but with the metal bar.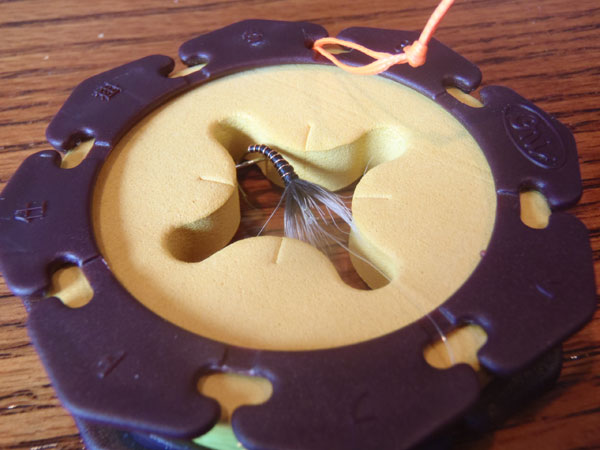 It might not seem like a big deal but I like being able to hook my fly on the metal bar and have it be protected in the center hole of the spool.  This prevents that hackle from being crushed in storage.  Some tenkara anglers like this little feature so much, they make a DIY modification to their line spools to add one.  While it's not a huge breakthrough, to me, it's just validation that everything can be improved upon in some way and there's no need to settle for "good enough" if you don't want to.
In case you missed it, I also did a video comparing different types of tenkara line spools.