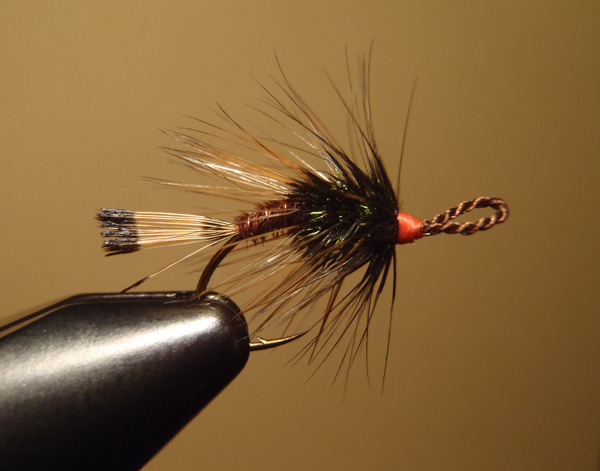 While the majority of my tenkara fishing is done with a sakasa kebari, I've also been experimenting with some hybrid flies that combine the fish catching qualities borrowed from my days steelhead fishing and classic British palmered flies. "Palmered" just means that the hackle is wound through the body of the fly rather than just at the head (like a wooly bugger). The reason I mention steelhead fishing is because this style of fly reminds me of the Spey flies I used to use on the lake run rainbow in the tributaries of the Great Lakes. Palmered flies, or "palmers", spread the hackle out more giving the impression of more movement and segmentation–qualities I think are important attractors for fish. I rarely put tails on my Tenkara flies but decided to on this one just to do something a little different. Essentially this fly is a spin on the venerable pheasant tail nymph.
Hook: Owner Super Yamame #7
Loop Eye: #2 silk bead cord, brown
Thread: orange 8/0
Tail: golden pheasant tippet
Body: ringneck pheasant tail
Ribbing: small copper wire
Thorax: peacock herl
Hackle: furnace
To see more examples of palmered flies I've tied, check out the blog post I wrote on the Tenkara USA blog here.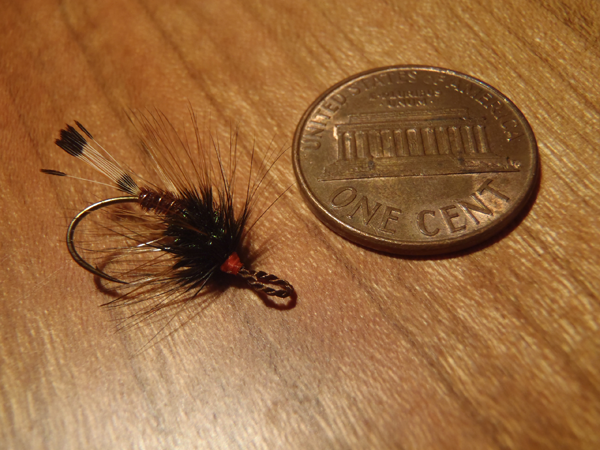 Like this article? You might also like these ...