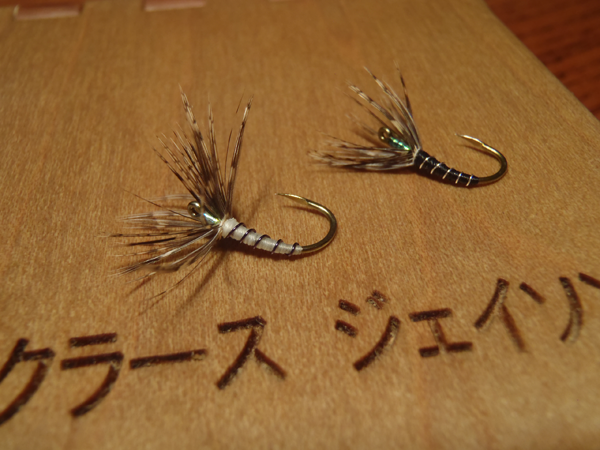 Most of my flies are pretty bland.  I typically don't incorporate a lot of synthetics or flash into my patterns.  But after taking a closer look at some of Masami Tanaka's flies, I've come up with a pattern that is a little flashier than my usual ties:  the Japanese Lantern.
Rather than plain thread, Tanaka uses a sparkly braided material at the head of his flies.  This adds a nice attractor quality without being overpowering and looking unnatural.
Taking some inspiration from his design, I decided to make a modified version of my Kamikaze Kebari that uses some synthetic material for flash:  pearl flashabou.
I've used pearl flashabou for years in my western trout, bass, salmon, steelhead, and saltwater flies and it's a magical material (almost as magical as peacock).  So it was a natural choice if I were going to incorporate a synthetic to add to my sakasa kebari.  Since it's only wound around the head, it adds just enough flash peeking behind the veil of hackle to act as an attractor without looking like some unconvincing robo-nymph.
Why the name "Japanese Lantern"?  Because the flashabou glows like a beacon and, well, tenkara is Japanese!  I tie it in two variations:  "lit" (light) and "unlit" (dark).  Here are the recipes:
Japanese Lantern (unlit)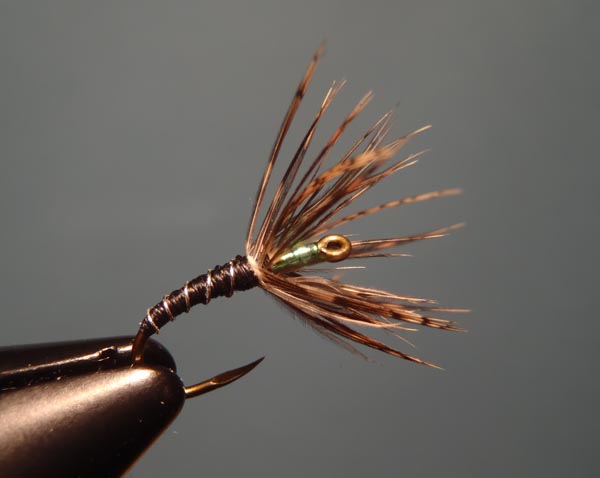 Hook:  TMC 2499SPBL #12
Thread:  Black 6/0
Head:  Pearlescent flashabou over a thread foundation
Hackle:  Brown partridge
Body:  Black thread
Rib:  Small silver wire
Japanese Lantern (lit)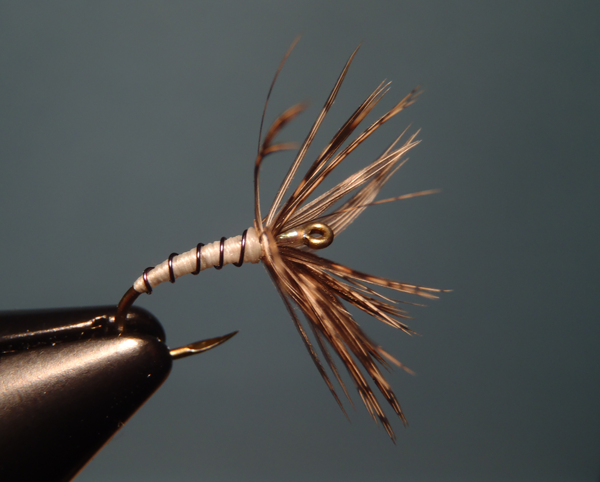 Hook:  TMC 2499SPBL #12
Thread:  White 6/0
Head:  Pearlescent flashabou over a thread foundation
Hackle:  Brown partridge
Body:  White thread
Rib:  Small black wire