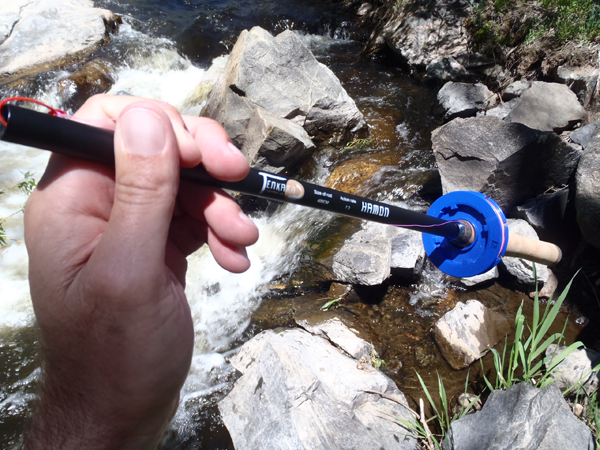 I'm no stranger to Tenkara Centre UK rods. I've reviewed their Masu and Seiryu rods so when I had the chance to try out their new Hamon rod, the expectations were already set. In my experience, their rods feature crisp actions and consistently high quality components. And the Hamon did not disappoint.
Action
[wpcol_1half id="" class="" style=""]
This rod adds a 13 ft. rod to the Tenkara Centre UK lineup (the Masu and Seiryu being 11 ft. and 12 ft. respectively). I was glad to see this addition since I generally prefer a 13 ft. rod. Whereas I struggled with the 7:3 rating of the Seiryu (debating if it was more of a 6:4), the Hamon's rating of 7:3 is dead on. You can see exactly where the flex point is and there's no question that it's a true 7:3. Given the confusing nature of tenkara rod ratings, this was refreshing.
[/wpcol_1half] [wpcol_1half_end id="" class="" style=""]
[box]
Specs
Length: 13 ft. (396 cm)
Closed length: 23.5 in. (60 cm)
Weight: 3.7 oz. (107 g)
Sections: 9
Handle: 10 in. (25.4 cm)
[/box]
[/wpcol_1half_end]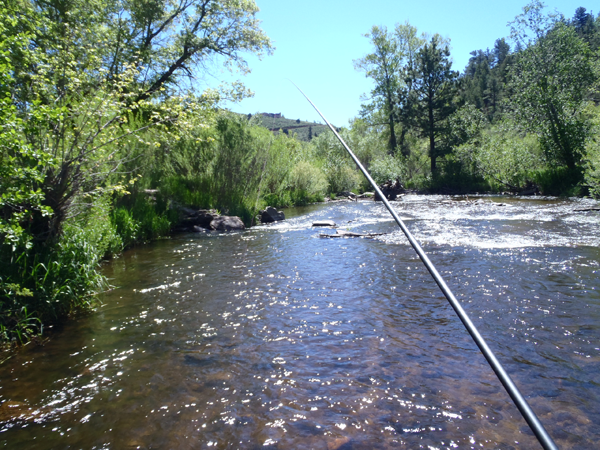 I've said many times in the past that I generally prefer softer rods. In the past, I mistakenly thought this automatically meant a 5:5 or 6:4 action. But as I've field tested more 7:3 rods (or perhaps as my casting has gotten better), I've come to realize that there are some 7:3 rods that I really like. And the Hamon is one of them.
On the company website, they bill this as a "big river" rod. And can see that. The crisp action and backbone will easily handle the longer lines required on bigger rivers. But to pigeonhole it as merely a big river rod would be a disservice. I fished the Hamon on on my local small streams with a shorter (16 ft.) line and it didn't feel at all like I was bringing a gun to a knife fight. I found the flexible tip reinforced by a stiff backbone allowed very precise casts and tight loops (even in the wind). While the Hamon certainly would perform well on larger rivers, I think it is equally suited to small and medium-sized waters.
Hardware
The Hamon appears to be made with materials identical to the Masu. It has a nice matte finish, standard lilian and metal end cap.  A nice metal winding check and rubberized cork accents at each end of the grip add a nice aesthetic flare.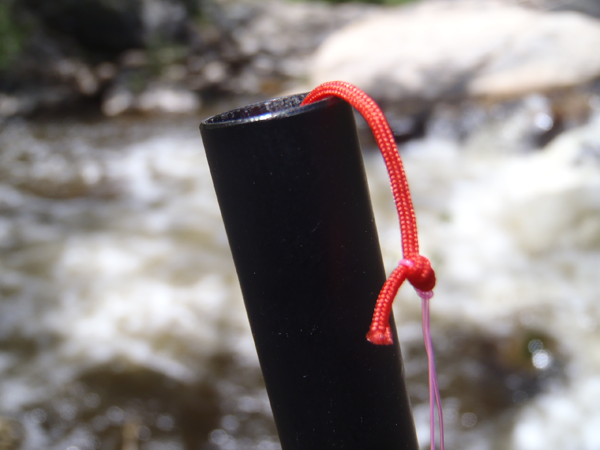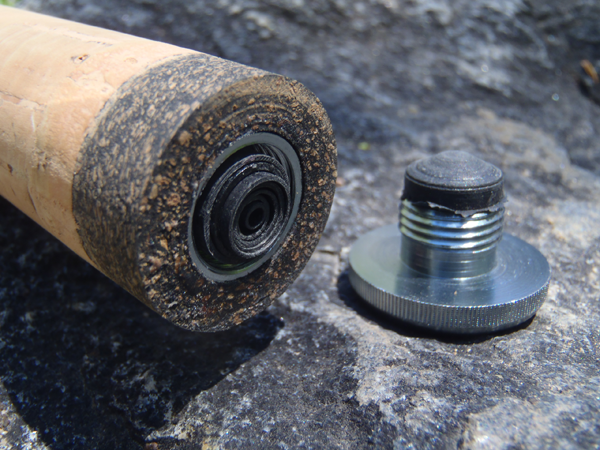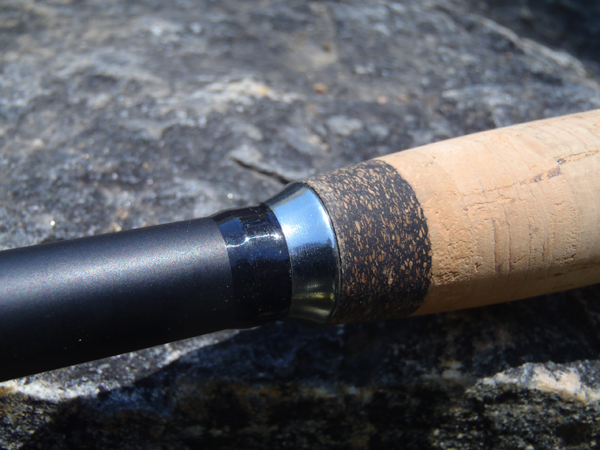 One thing I like about Tenkara Centre UK rods as a tribe is their grip shape. For whatever reason, the half-wells style seems to fit my hand perfectly. The grip on the Hamon is the same as on the Seiryu and Masu; however, I wish it were slightly longer. On a longer rod, it's nice to be able to choke up on the grip a bit to change the fulcrum point and adjust the balance. It's not a deal breaker by any means, but that is the one small nitpick I have with the Hamon and is probably more a matter of personal preference.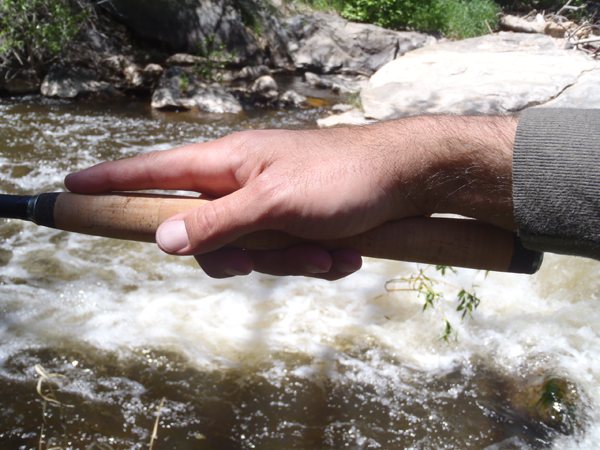 One curiosity is the name.  Hamon means "blade pattern" in Japanese and refers to the patterns left on a sword during the hardening process.  I'm not sure why they chose this name but maybe someone with more knowledge of swordsmithing or Japanese culture can clarify.
Overall, the Hamon is a solid rod and is as good of a choice for an all arounder as it is for bigger water. It's just one of a handful of rods that have been changing my understanding of 7:3 rods.  To learn more about the rod, check out the Tenkara Centre UK website.