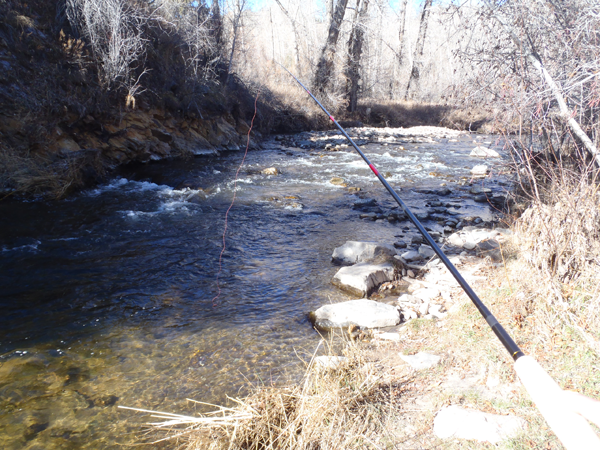 "It's simple." Ask most anglers why they like tenkara and that's probably the answer you'll get. That was my stock answer too for a long time. But the overthinker in me started to wonder why does "simple" = "good"?
After all, "simple" isn't intrinsically good. If my doctor tells me I need a simple surgery, that's good. But if I'm told the surgeon who will perform it has a "simple" understanding of how to do the procedure, that's bad. In the first case, simple is good because it means little risk. In the second case, simple is bad because it means high risk.
So why on Earth am I talking about such semantics? To prove a point–that simplicity in itself isn't the reason why tenkara is good. It's true that tenkara is simple, but so what? Why is that good? Every angler will probably answer this in a different way but for me, the simplicity of tenkara translates to efficiency and that's why I think it's good. Let me explain…
In conventional fly fishing, there's a lot of fishing-prevention ritual. In addition to the longer rigging time (tenkara can take as little as 45 seconds), on the stream, you've got a lot of drama. False casting, shooting line, stripping it back in, shooting it back out again, changing flies, mending line, adding split shot or strike indicators, adjusting strike indicators, etc. all minimize the time your fly is actually in the water. And as we all know, if your fly isn't in the water, it's not going to catch a fish.
But tenkara shuns the complexity of all of this, meaning you can fish more, fuss less, and adapt instantly. I can make a down-and-across twitching presentation and then pick up the line and make an upstream dead drift presentation with one movement–no false casting. Then, I can pick that up and make a downstream dead drift presentation. And after that, pick it up and do a downstream swing or Leisenring Lift. You get the idea.
Basically, tenkara allows me to instantly switch between countless techniques and presentations with zero downtime. It's simple, yes, but that's not why I love it. I love it because that simplicity affords me efficiency and cadence on the water.
Tenkara isn't good because it's simple. It's simple because it's good.
Why is tenkara simplicity good to you?