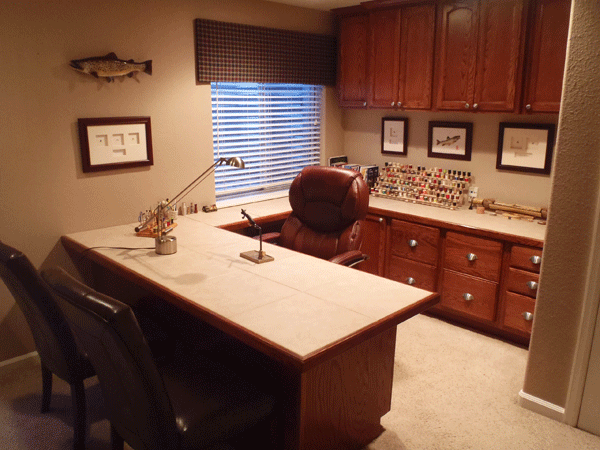 "Man cave", "gear room", "fishing room", "sanctuary"…no matter what you call it, we all have our special little corners of the world where we gather our gear, come up with new creations, or just generally meditate on our sport (even if it's just a corner of the garage).  This is mine.  And I'd like to share it with you.
It's not fancy but it's really practical.  I have tons of drawers to store fly tying materials and other gear.  And as you can see in the picture above, I've got a nice, tiled wrap-around desk with plenty of space to not only tie flies, but also measure out new tenkara line designs or other DIY tenkara projects.  It's a great working space since I don't have to worry about damaging any surface with an Exacto knife or stray epoxy.  In other words–easy cleanup.
In addition to being functional, I've tried to spruce up the place with a little art including a gyutaku print and some framed flies tied by tenkara anglers from Japan.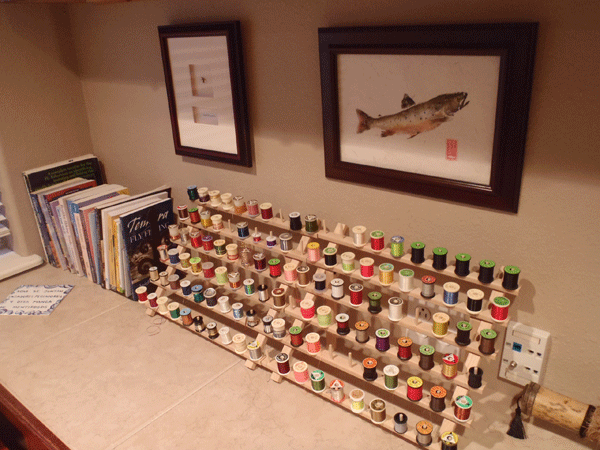 And, I display a small collection of unique, handmade tenkara gear from craftsmen in a small corner behind my desk as if it were a mini museum.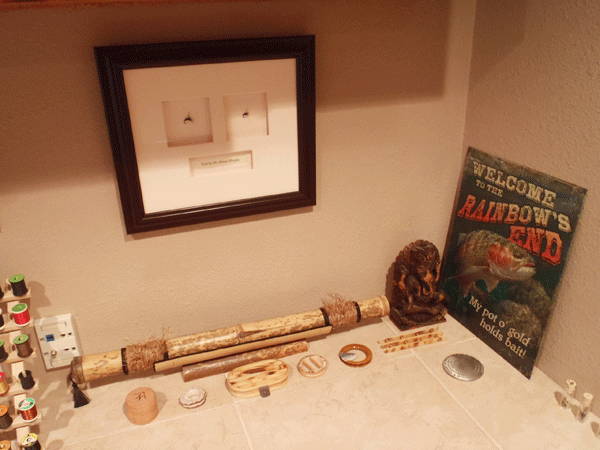 In the Southeast corner of the room, I store all of my rods in a basket–both regular fly rods and tenkara.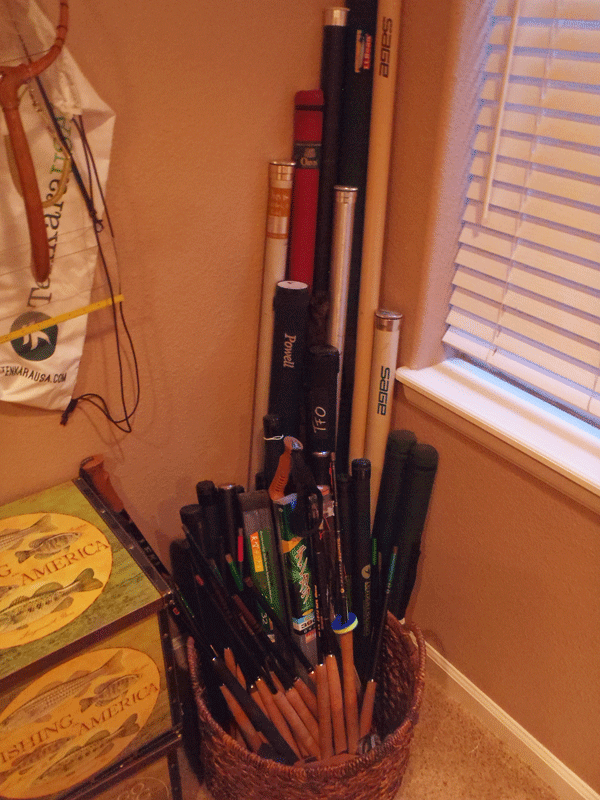 Right next to that, I have a bunch of drawers that organize all my fly tying materials.  Having worked for a fly shop for so many years, I've probably accumulated a lifetime supply of feathers, fur, and hooks.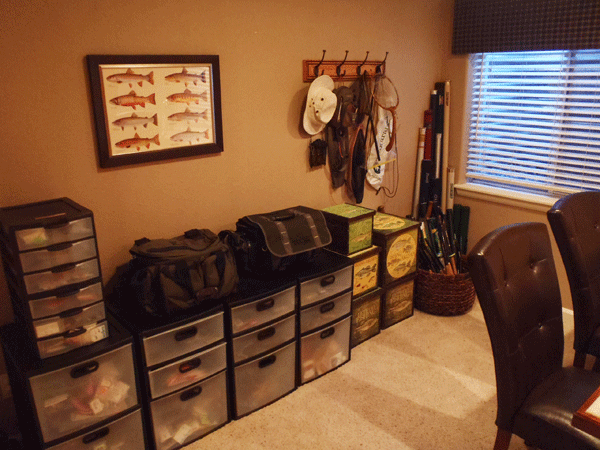 Here's a closeup of some of the gear I store on that wall.  My trusty Tilley T3 hat, my Tenkara USA net, Fishpond chest pack, Ebira rod quivers, TrailLite Designs titanium net, and other gear.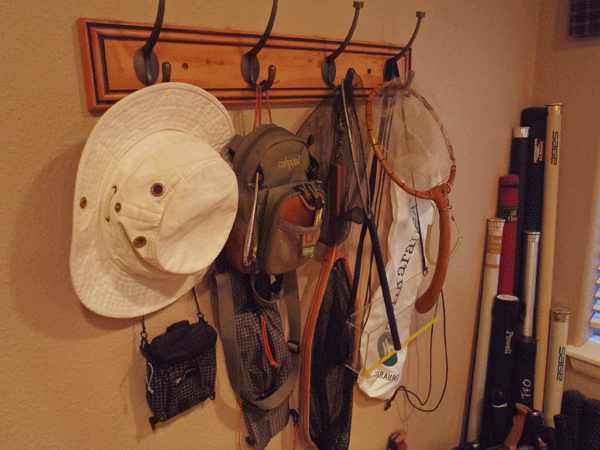 I have a lot lot of gear, trinkets, and memorabilia in my office but I think one of my favorites is this tile given to me by my Argentine father-in-law which I keep on my desktop.  Translate it and I think you'll see why it's an appropriate welcome message for any fishing room.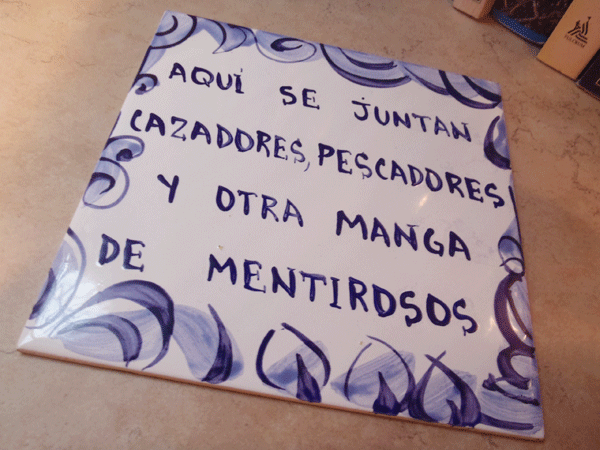 When I can't be on the stream, this is the next best place to be.  Simply being in this space kindles my imagination and inspires all kinds of new ideas for fly and gear design.  I've finally gotten the corner office I've always wanted. Now, I just need to get a name block to put on my desk with the title "CFO" (Chief Fishing Officer).
How & where do you organize your fishing gear?