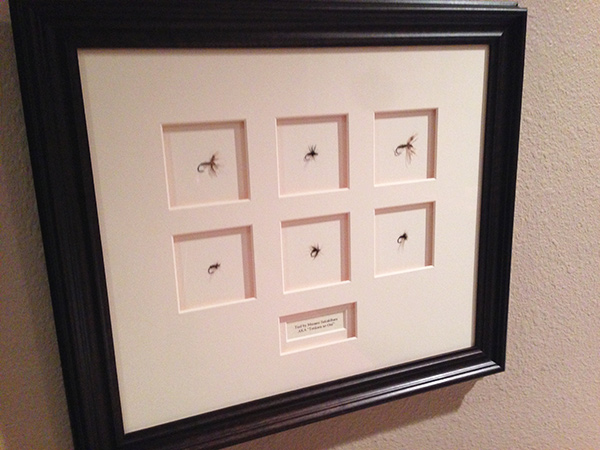 I'm excited because I just got my Tenkara no Oni flies back from the framer. I know you can't see much detail in this picture (my tenkara office has lighting issues) so here is a link to closeup pictures of the flies.
I will add this to my growing collection of tenkara art including Dr. Hisao Ishigaki's flies, my Gyotaku print, watercolor by Kiyoshi Ishihara and more. In all, I've got about 10 tenkara-related pieces at this point and am always on the lookout for more. I'd like to build a nice collection of flies from prominent Japanese tenkara anglers that I can maybe one day pass on to the tenkara museum–that is, after is actually exists somewhere other than in my imagination.
What tenkara-related artwork do you have? Post pics below.