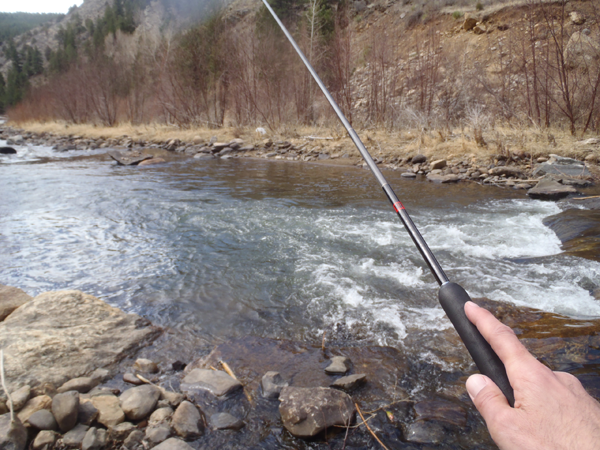 Imagine listening to a symphony where the conductor put their baton back on the podium in between every motion they made with it. With the music stopping each time the baton is laid down, it would be painful to sit through. There would be no flow and the piece would probably take twice as long to play. When I look back on my early days of fly fishing, I now see that I was that conductor–conducting a terribly disjointed and inefficient symphony that would be excruciating for me to witness now.
Back then, I was one of those guys that carried 10 fly boxes with every pattern (and size of each pattern) conceivable. I'd change flies constantly thinking that the #1 thing that mattered was finding the right pattern. I'm not sure how much time I've wasted on the water just switching flies, but it probably adds up to the average lifespan of a small mammal.
Then there was pulling the fly in to add floatant or dessicant and adjusting terminal tackle. And false casting–lots of false casting. After I just stripped in my line, I had to false cast to get it back out again to the right length before making the actual presentation.
In short, my fishing had a lot of interruptions–a lot of "laying down the baton". With my fly in the water so little, I don't know how I even managed to catch any fish.
But these days, I feel that I can conduct a symphony on the water with nearly perfect cadence. I rarely switch flies now and by using a tenkara rod as my baton, I've eliminated my presentation interruptions. I can make a cast upstream, let it drift, pick the line up, turn around and make a cross stream presentation, then turn around, do a circle cast and make a downstream presentation.  No false casting. No adjusting anything. No changing flies. 3 different presentations, 3 casts. Now that's flow.
The only interruptions are when I move from spot to spot. But even the best symphonies have intermissions. While I'm on the water though, I feel like my motions are as fluid as the river itself. And somehow, it feels like it always should have been that way.