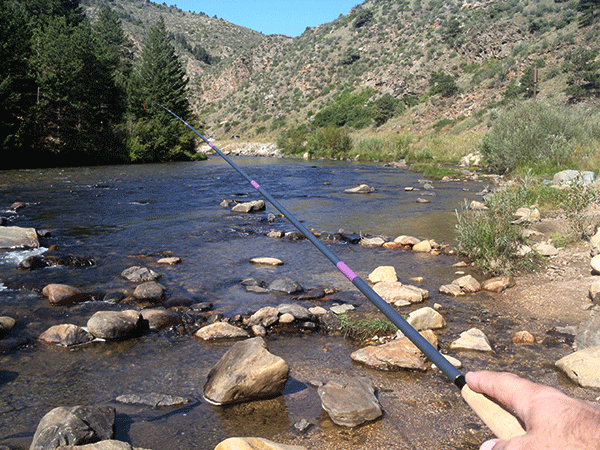 At my neighborhood Starbucks, they used to have this fancy dispenser for those cardboard sleeves you slide over your to-go cup to prevent you from burning your hands while holding your $6 drink (probably to avoid a lawsuit). It was a clever design–a plastic box with two rows of sleeves spring-loaded like a Pez dispenser.
The idea seemed to make sense–pull out one sleeve and the ones behind it are pushed forward to make it convenient for the next one to come out. The only problem was that when you pulled one sleeve out, 5 or 6 more shot out of the it like ducks flying out of the reeds after hearing a shotgun blast. Obviously, the spring was too powerful.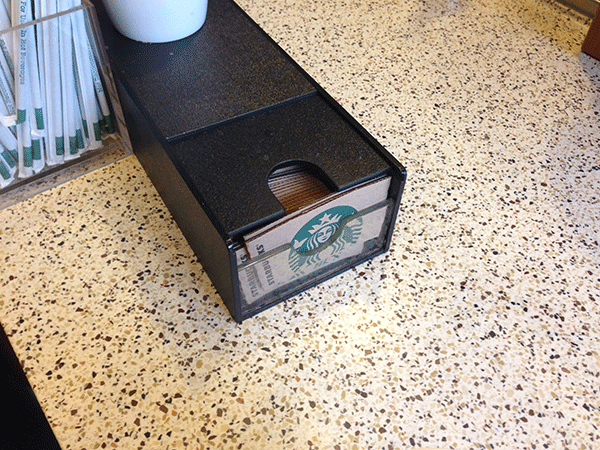 I can't count the number of times I witnessed people jumping back in surprise as if a bomb just went off in front of them. It kind of became an ongoing inside joke with myself.  While waiting in line, I'd scour the counter making mental bets on who the next victim would be. Maybe it'll be the woman with the big purse or maybe the old guy with the pacemaker (so much for avoiding that lawsuit).
Then, one day, I went in to order my quad venti latte and noticed that the contraption was gone.  It was replaced by a simple wire basket. The sleeves were just laid out in 2 rows without any mechanism controlling them. People took one out and slid it over their cup without incident or surprise and it seemed, well, natural.
Someone at the shop obviously noticed that the overly ambitious complexity of that dispenser was ruining customer experience and decided to drive down to Target and replace it with a simple basket. Whenever I have a bad UX, I always wonder if designers ever actually use the things they design. In this case, some barista probably got fed up with seeing the same customer frustration day after day and decided to override the corporate mandate in order to improve the customer experience. Kudos to them.
So, what does my local coffee shop experience have to do with tenkara? It's more than just about simplicity.  It's about assumptions.  According to the principle of Occam's razor:
…among competing hypotheses, the one with the fewest assumptions should be selected. Other, more complicated solutions may ultimately prove correct, but—in the absence of certainty—the fewer assumptions that are made, the better.
In fly fishing, we tend to make a lot of assumptions.  We assume that the more fly patterns we carry, the better our chances are of catching fish.  We assume that the more gear we carry, the easier our on-stream experience will be.  We assume that the more books we read and the more videos we study will make us better anglers. But is this really the case?
As someone who has succumbed to all of these assumptions (only to turn to tenkara in the end), I don't think so. I catch just as many fish today with my minimal tenkara setup as I did when I carried a fly shop in my vest (not more mind you, but just as many). So, that tells me all of those other things are empty assumptions.  Maybe they're perpetuated by a dying industry that's trying to make a last ditch effort at self preservation or maybe they're notions concocted by egotistical fly fishing authors who need something to cling to to sound smart. But empirical evidence tells me otherwise and I've always trusted experience over presumption.
So, that leads me to opt for the simplest solution that works for me–the one with the least assumptions. And that's tenkara–the Occam's Razor of the fly fishing world. Why clutter an otherwise simple and natural reverie with artifice and assumption? At the current stage in my fly fishing career, it seems like anything else would be a corruption.
Like this article? You might also like these ...