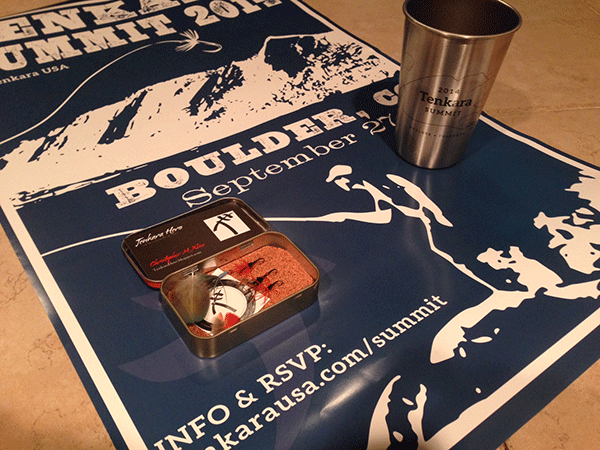 I don't know what it is about trade shows or conferences, but they always seem to turn people into zombies scouring the convention center floor for freebies like vultures circling over road kill.  I'm no exception. And at this year's Tenkara Summit, I managed to snag a few gems.
The first was a Summit poster designed by Anthony Naples of Casting Around.  I'll have to find a place to hang this in my fishing room (though with all the recent tenkara art I've been acquiring lately, it'll be a challenge to find the wall space–plus, where's the sticky tack?).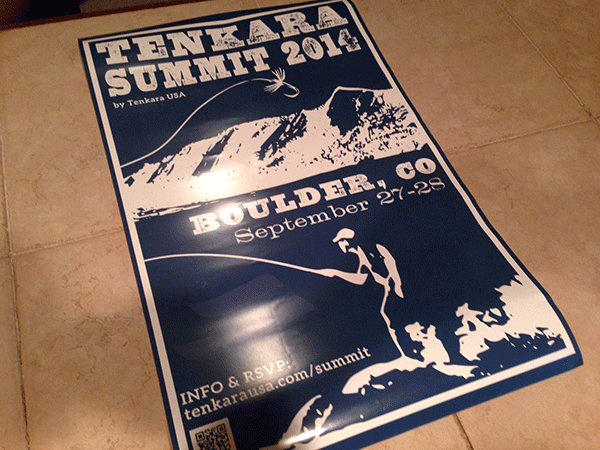 Next was a commemorative Summit beer glass. Not sure I'll actually drink out of it–seems almost disrespectful to pour my cheap beer into such an elegant and unique vessel. Thanks Daniel!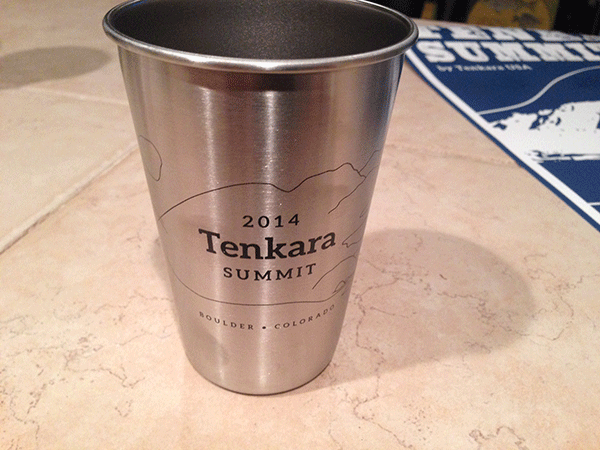 And then there was the surprise gift.  While filming part of the Summit, Chris Cline of Tenkara Hero slipped me an Altoids box with some parrot feathers and a few flies he tied with them. I expressed some interest in parrot feathers on social media and he came through in person. Though I haven't tied it yet, I already know what I'm going to make with them and have a name picked out (you'll see). Thanks Chris!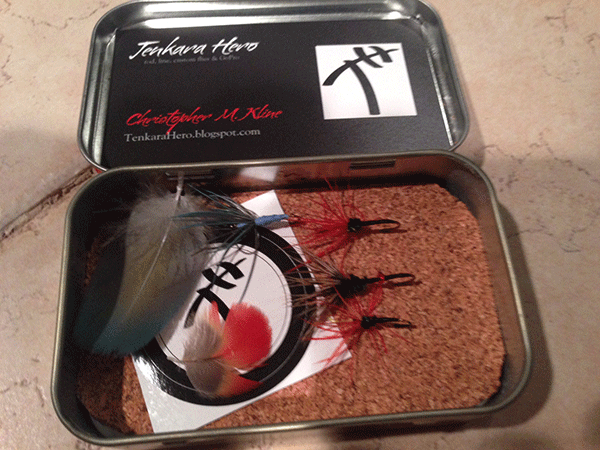 I didn't participate in any of the silent auctions or contests like I did at the last Summit I attended but I still came away with some cool swag that will be physical reminders of how special this event was.
What did you snag at the Summit?