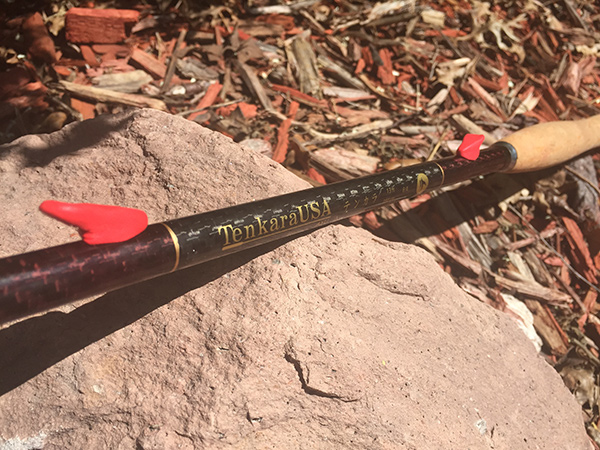 Back in May of 2010, I introduced the (then tiny) tenkaraverse to the concept of using EZ Keepers as an on-board line management system. Since then, I've seen more and more people adopt this method of storing their line on their tenkara rod without the need for a separate spool. Some people love it, some still prefer spools. But with all the photos I've seen online using EZ Keepers, there's no doubt that a significant number of tenkara anglers see being able to store their line directly on their rod as an advantage.
Recently, I came across a new product called Sugru. It's a moldable, Play-Doh-like adhesive that pretty much sticks to anything and cures in 24 hours into a hard, rubber-like material. When I first encountered this product, I immediately thought of two applications for tenkara:  1. a DIY line spool, and 2. an on-rod line holder similar to my EZ Keeper system.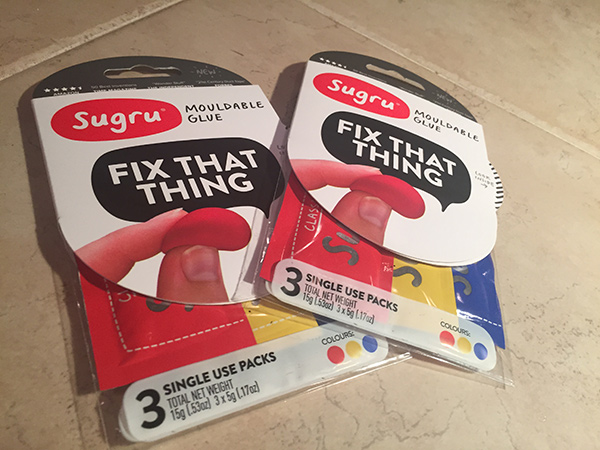 What the heck is Sugru?
What the heck does Sugru have to do with tenkara?
To put it diplomatically, the first idea didn't really pan out. After a lot of frustration and exhausting the entire compendium of curse words in the English language, I realized this was not the right material to make a line spool. I had carefully plotted the design: a center spindle sandwiched by two thin plates with a center hole cut through. It sounded simple enough, but the reality is that Sugru is more like glue than Play-Doh. It's difficult to work with in any form of complexity beyond simple finger molding and it doesn't play nice with rolling pins, scissors, or even "non-stick" mats. So I gave up on the idea and opted for the simpler, easier second idea: line holders.
Within about 5 minutes, I was able to fashion a line holder to one of my rods. I just made two "hooks" and stuck them directly on the rod blank in opposing directions. The effect is the same as the EZ Keeper, but without all the fuss and frustration of dealing with those always too-tight O-rings. You'll get the idea from the pictures.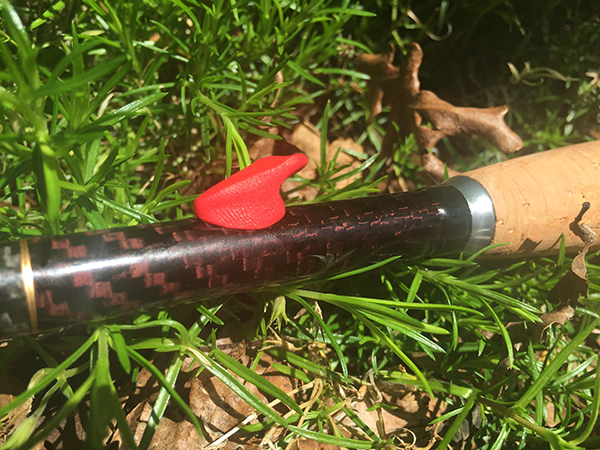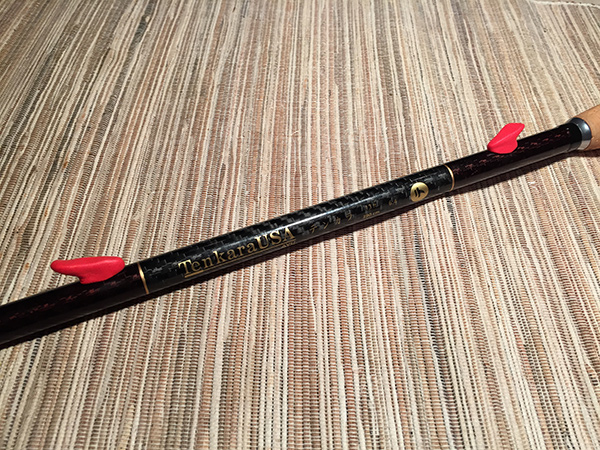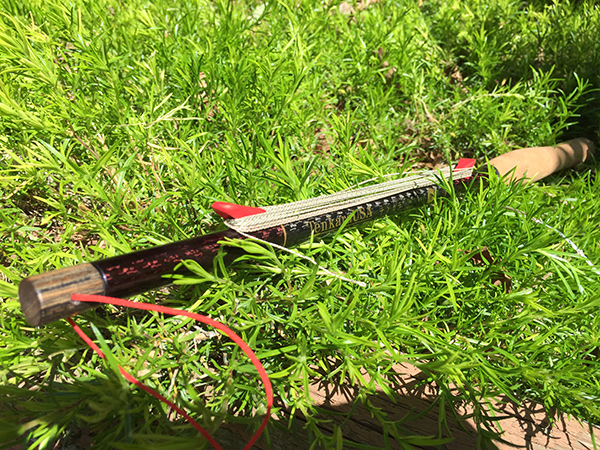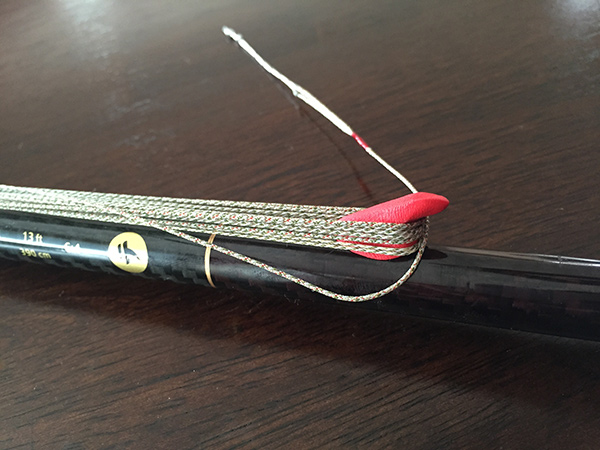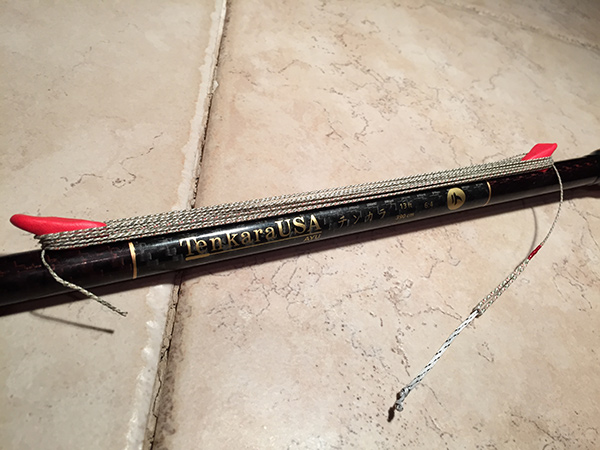 As with any new idea, there are pros and cons to both. Sugru has the advantage of full customization so you can make any style you want to suit your needs and get creative. Another plus is that it's now available at major retail outlets like Target so you can just run down to your local store and pick it up rather than having to order online, wait, and pay extra for shipping. The downside is that you have to buy a minimum of a 3-pack for about $12. So if you only have one tenkara rod, EZ Keepers would actually be cheaper. But if you have multiple tenkara rods you want to set up, it's an extraordinary value.
My original thought was to make stand-alone snap-on versions of the line holder so you could just make a few pairs and use them on different rods, but that wasn't feasible either (for the reasons I mentioned earlier). It's just too soft and sticky to make an articulate design. So I settled on just sticking it directly on the rod blank. Technically, Sugru is removable, but the process isn't pretty and there's a risk of damaging the rod finish if your knife slips so I'd advise that you make sure you're happy with the shape and placement of the hooks before letting it dry out overnight. In case you change your mind, here's how to remove it:
Conclusion
New technologies like 3-D printing and Sugru are exponentially taking creative power away from manufacturers and putting it in the hands of do-it-yourselfers. This is a trend I like. I'm sure there are other applications of Sugru for tenkara I haven't thought of yet but I hope this post will inspire others to come up with more.