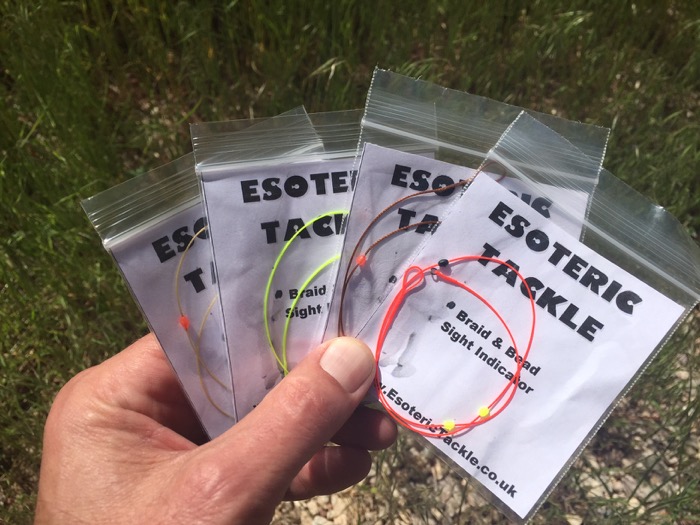 Where I come from, nymphing meant two things by default: 1). a heavily weighted fly and 2). a high-floating strike indicator (usually the bulky teardrop type with a toothpick stopper). That was an effective rig on a 5 wt. It's the perfect balance between sinking the fly and getting a visual indication of the take on the surface. But have you ever tried using that setup with a #3 level tenkara line? I have. And it's an abomination.
Since tenkara lines (whether level fluorocarbon or tapered and furled) don't have anywhere near the mass of their PVC cousins, a strike indicator just ruins the cadence of your cast. All that weight of the indicator trying to be propelled by such a gossamer line is a recipe for casting disaster. It's unwieldy and will instantly make you feel like a clutz.
Don't get me wrong. You can do it. But your cast will be anything but elegant and your presentation will be anything but delicate. It just betrays the gracefulness of fly fishing for me.
Now, in my 6th year of fishing tenkara, I've gotten accustomed to watching the end of my line to detect strikes (something I never would have imagined as a strike-indicator junkie). But there are still certain times I have a hard time tracking it. I almost exclusively use level fluorocarbon line in lighter weights like #2 or #3 and while I can usually spot them fine, there are certain times they're just plain lost in the lighting. And in those moments, there's always the temptation in the back of my mind to put on a gaudy, bulky strike indicator that I'll surely be able to see as well as a roadside flare.
But what if there were a happy medium? A good visual indication without the clumsiness? Enter the Esoteric Braided Strike Indicators.
Esoteric Tackle has come out with a series of in-line braided indicators that I think can bridge the gap. Essentially, they're short (20cm) braided lines with different colored plastic beads attached which serve as downplayed strike indicators. They're much easier to cast on a tenkara rod since they don't have the bulk of the teardrop-style indicators and become "part of the line" once rigged up.
Our natural inclination for a strike indicator is that it must be a bright color like fluorescent orange or chartreuse. And in many cases that works. But have you ever tried to track a chartreuse indicator on water with glare? It vanishes. Here's where the genius comes in. Esoteric Tackle added black beads to their bright braids and even offers dark and light colored braids to adapt to any lighting situation. Brilliant! I can't count the times I've wished for something like this. You've got a particular color of an indicator on and it works for one run, then you move to another that's got bad glare and you can't see it, but it's a pain to re-rig. With these indicators, you simply retrain you eye to focus on the black bead instead of the orange bead. No re-rigging required.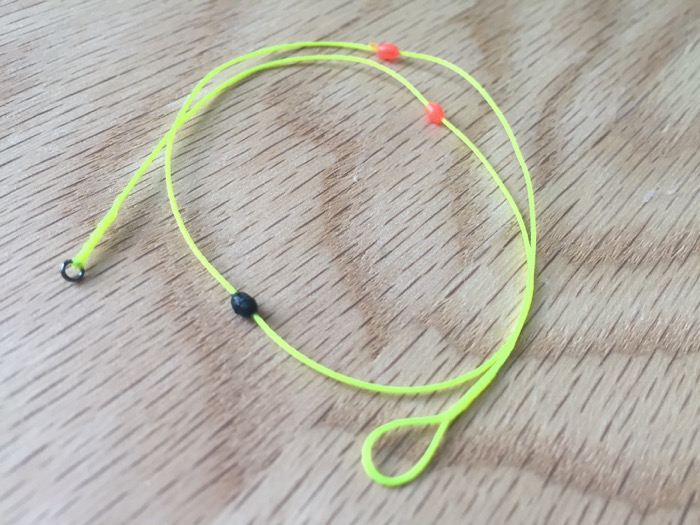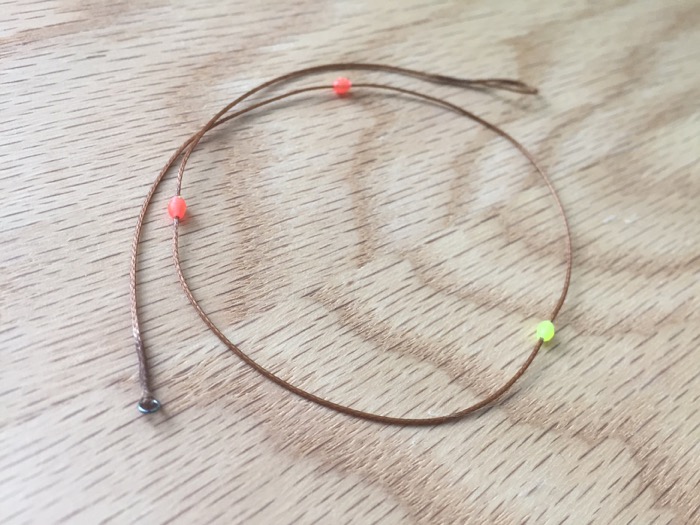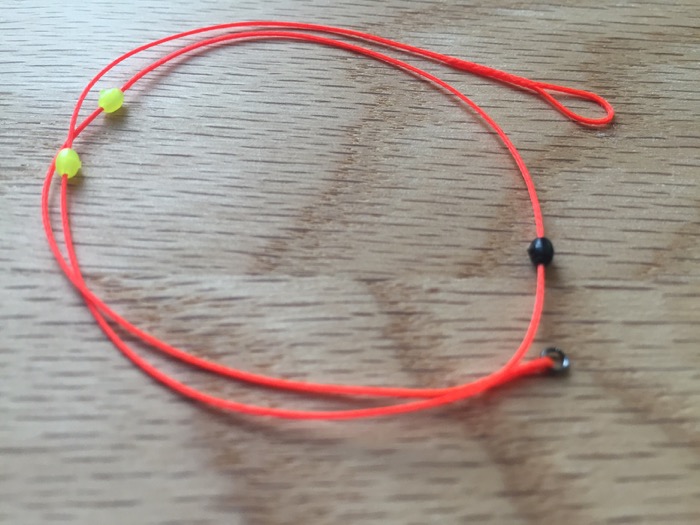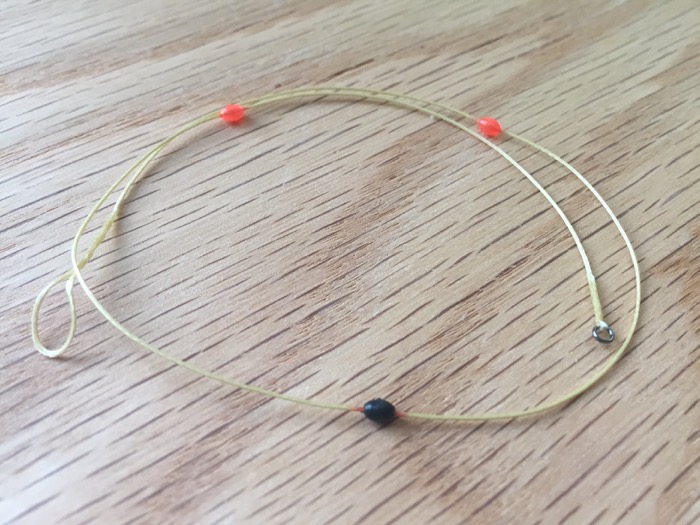 The indicators feature a tippet ring and loop to connect to your line, and while they were originally intended for notoriously invisible titanium tenkara lines, I have tried them with level fluorocarbon lines and see an application there as well. Sometimes, even the brightest level line gets lost. These indicators solve that problem without having to resort to a barbaric bobber.
Now, you might be wondering how these indicators affect your cast. Yes, they do add weight to the end of your line, but not as much as a traditional indicator. In fact, I'd argue that they kind of turn your dainty level line into somewhat of a "weight forward" line, making the rod load a little easier and helping you push through the wind.
These indicators aren't for everyone and are not for every situation, but they have their place. I'll be stowing some in my tenkara sling pack just to be prepared when the call arises.