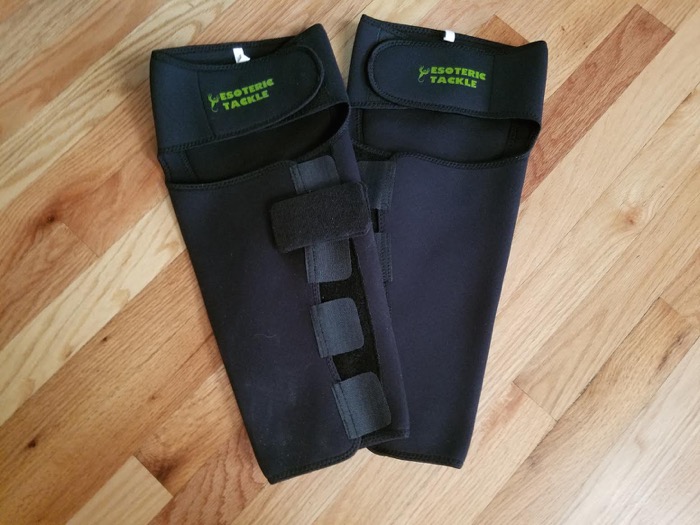 A few years ago, I remember seeing a curious piece of gear worn by iconic some Japanese tenkara anglers (including Dr. Ishigaki): knee and shin guards. Basically, they were black neoprene "leggings" worn over waders that had padded knees and were secured with Velcro straps. I had never seen anything of the sort in the American market and at the time dismissed them as an unnecessary gimmick–just one more thing to add to the already tedious ritual of writhing into and liberating oneself out of waders, right?
But then, interest among Western tenkara anglers really piqued on social media about them. People were asking where they could get these guards and for a while, the only places were Japanese websites with no translation, high prices, and long shipping times. There were a few pioneers who saw their worth and were willing to endure the process. I was not one of those people.
Recently, I was sent a pair of shin and knee guards from Esoteric Tackle and had a chance to try them which finally gave me an opportunity to see their value first hand.
My first impression was that these were incredibly well made with high-quality neoprene, thoughtful design, and impeccable stitching. My second thought was that there's a particular stretch of the Big Thompson in the canyon outside of Estes Park, CO where these would be especially useful. On one trip, I must have bumped my shins into boulders more stubborn than my ex-wife at least a dozen times. In retrospect, it would have been nice to have had some buffer (and I mean between both).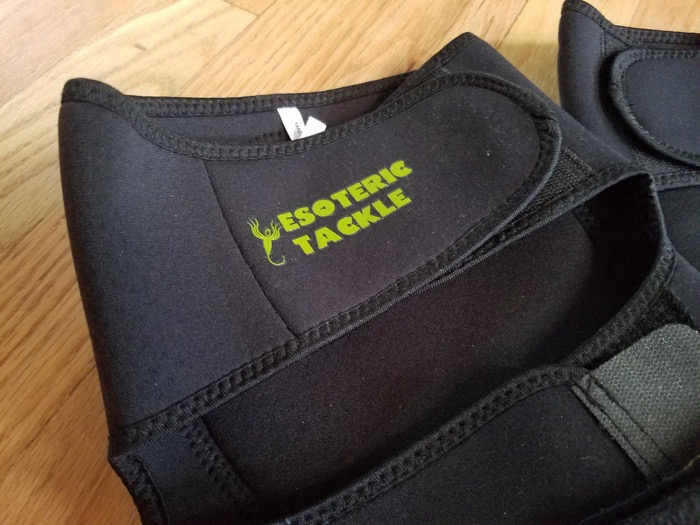 That run is mostly textbook pocket water strewn with boulders that requires a lot of crouching, climbing and kneeling (which isn't exactly wader friendly). What better way to protect $300 waders than with $48 guards that will greatly extend their lifespan? Plus, they'll see you through several pairs of overpriced waders during your entire fishing career. It just seemed like a good investment.
Why they're good
They offer cushioning in the knees making it far more comfortable to kneel in a stealth position when you need to keep a low profile
The corners on the Velcro straps are rounded and positioned behind the knees to avoid snagging line, flies, brush, and tippet
The shins are also padded, protecting you from painful liaisons with boulders, log jams, stumps, hitches, and other nasty shin busters
They fend off thorns and other riparian enemies of breathable waders when moving from spot to spot
Easy on, easy off–the Velcro straps adjust to pretty much any leg girth securely in seconds
Because they instantly adjust to any size, you can use them with or without waders. Sometimes you just need an automatic knee pad while fishing in your jeans
They are comfortable! There's something about neoprene that just hugs the body yet works with it in a way breathable materials lack
The price is right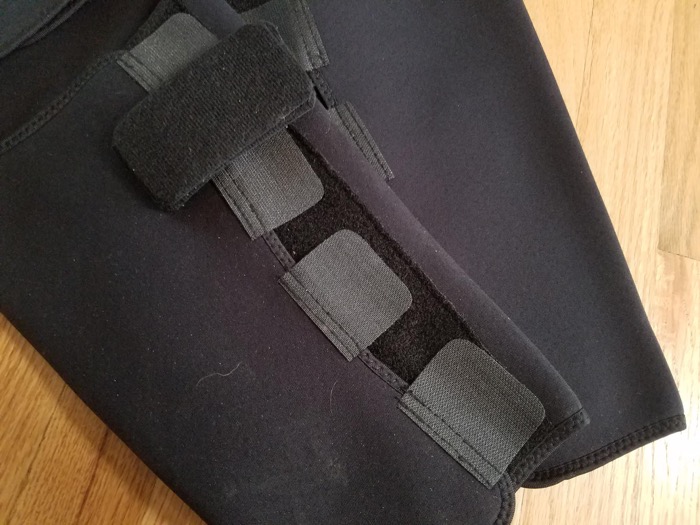 Of course, I don't think guards are necessary in every situation, but they certainly do make sense in some. Whether you fish streams that require a bit of climbing in territory that makes your expensive waders cringe or you just want a built-in, go-to comfort zone to slap onto your favorite fishing pants or shorts, these are a good solution–well made, durable, practical, inexpensive, and from a trustworthy English-speaking company you can easily ask questions to and order from.
Read the reviews on their website. I think you won't be disappointed. You may just want to snag a pair to avoid snags on your fishing attire of choice.