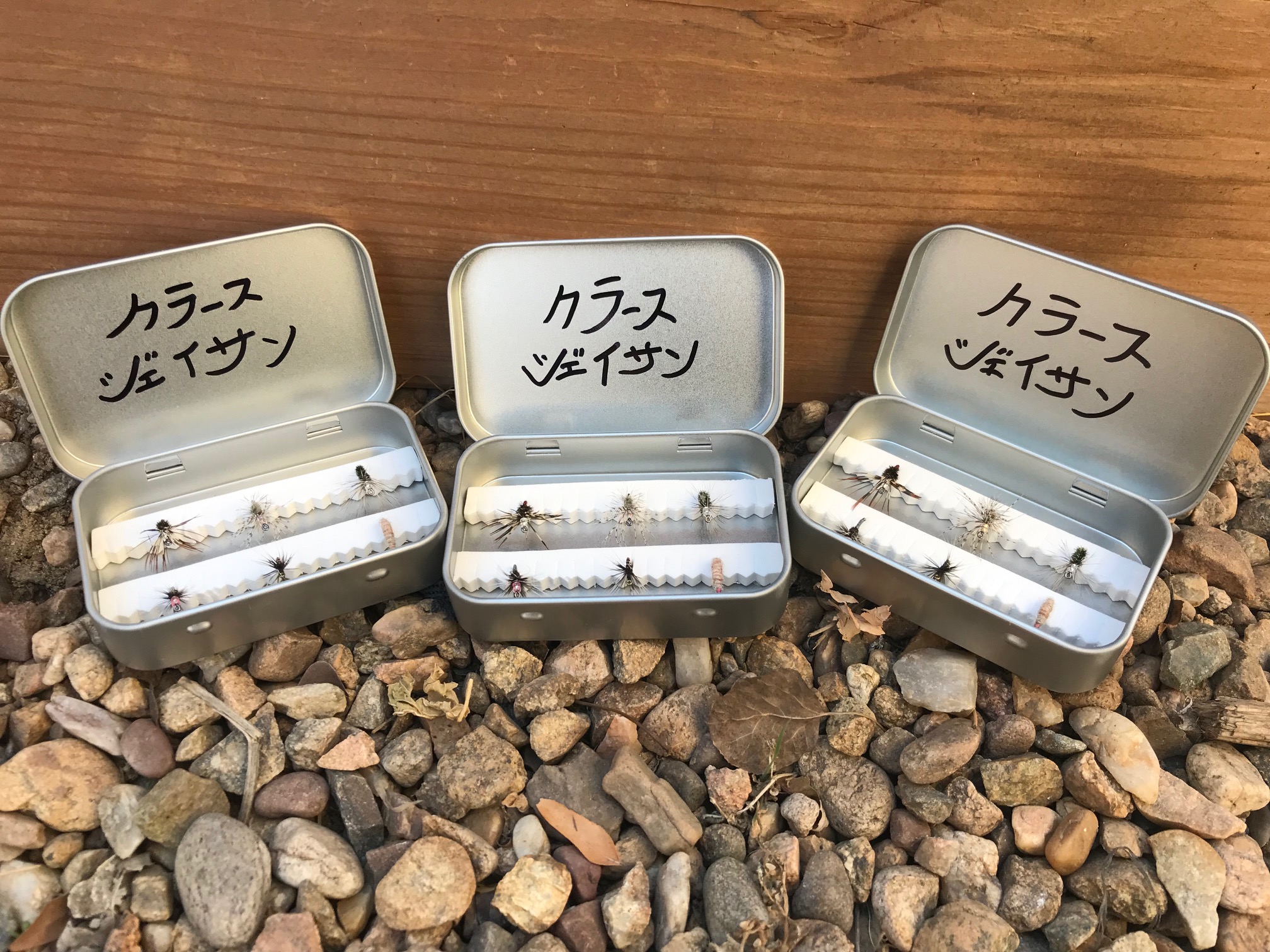 Update: This contest has ended.
The winners have been announced on the TenkaraTalk Facebook page. If you want to be notified of future posts and upcoming giveaways like this one, please sign up for email notifications here.
Original post:
It's simple. Copy and paste the following message to your Facebook page and you'll be entered to win:
My favorite #tenkara blog is TenkaraTalk https://www.tenkaratalk.com/
Then, just leave a comment on the blog below (not Facebook) telling me you did it so I have your email and can notify you if you win. That's all!
What you'll win:
One of three DIY fly boxes (made and autographed by me in bad katakana), six tenkara flies (tied by me), and a TenkaraTalk sticker. Shipped to you, no questions, no cost.
But you have to promise me one thing … that you'll really fish them. I didn't tie these patterns just for the contest. They're all flies I actually fish. In fact, I pulled them right out of my go-to fly box. So, please, please, please tie them on!

Contest Ends December 7th, 2018 at 12:00 GMT
Everyone is eligible regardless of country.  So international shipping is no problem. Winners will be chosen by a cold, heartless robot whose ancestors will likely not only take over your job, but eventually turn us all into human slaves–servicing them with oil and such. Well, we had a good run.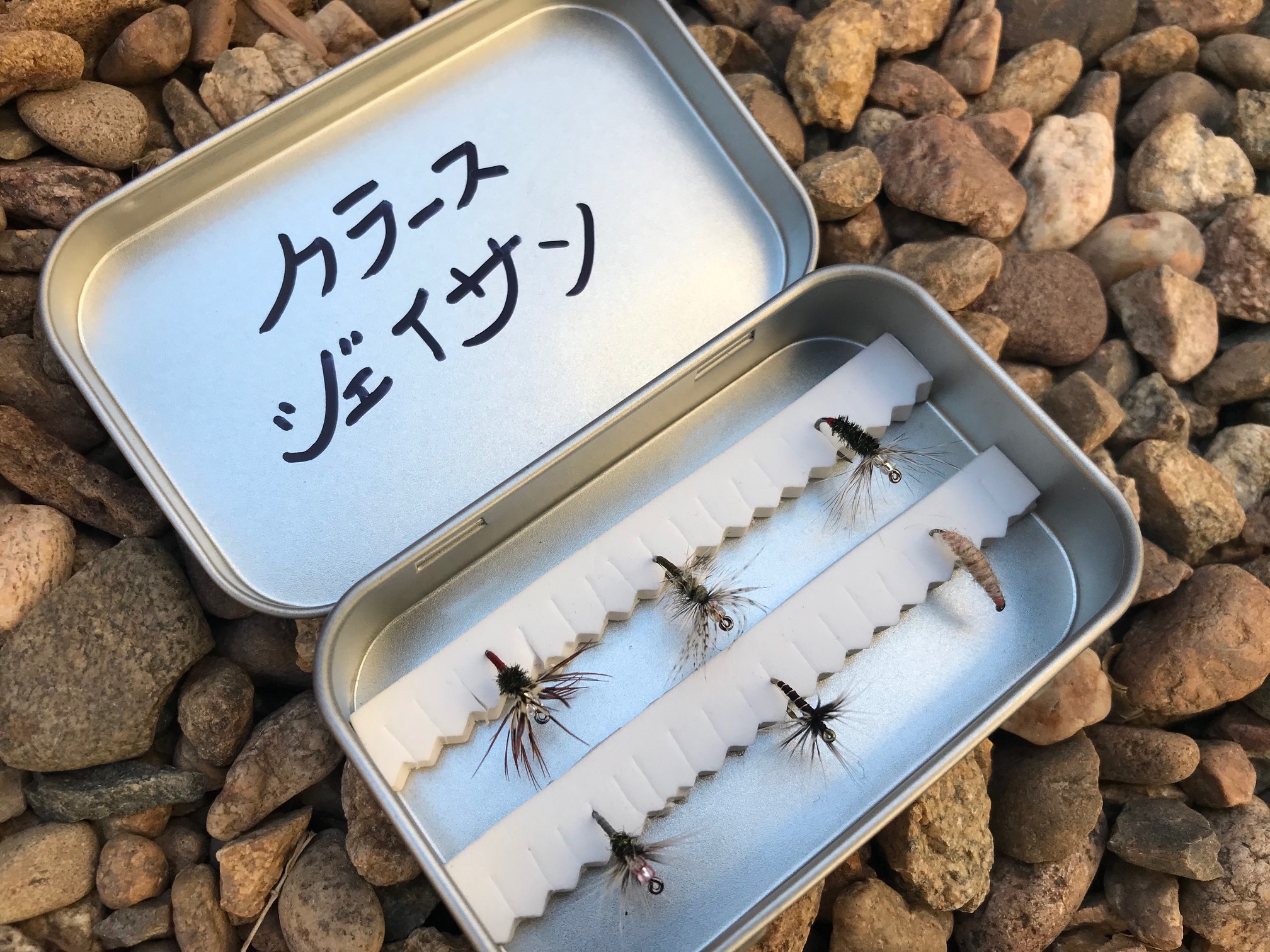 Flies include some of my glass-bead sakasa kebari and my take on the fabled Utah Killer Bug. Plus, maybe a few surprises.
Good luck everyone! The robot told me to say that. I have to go now. Oil time.