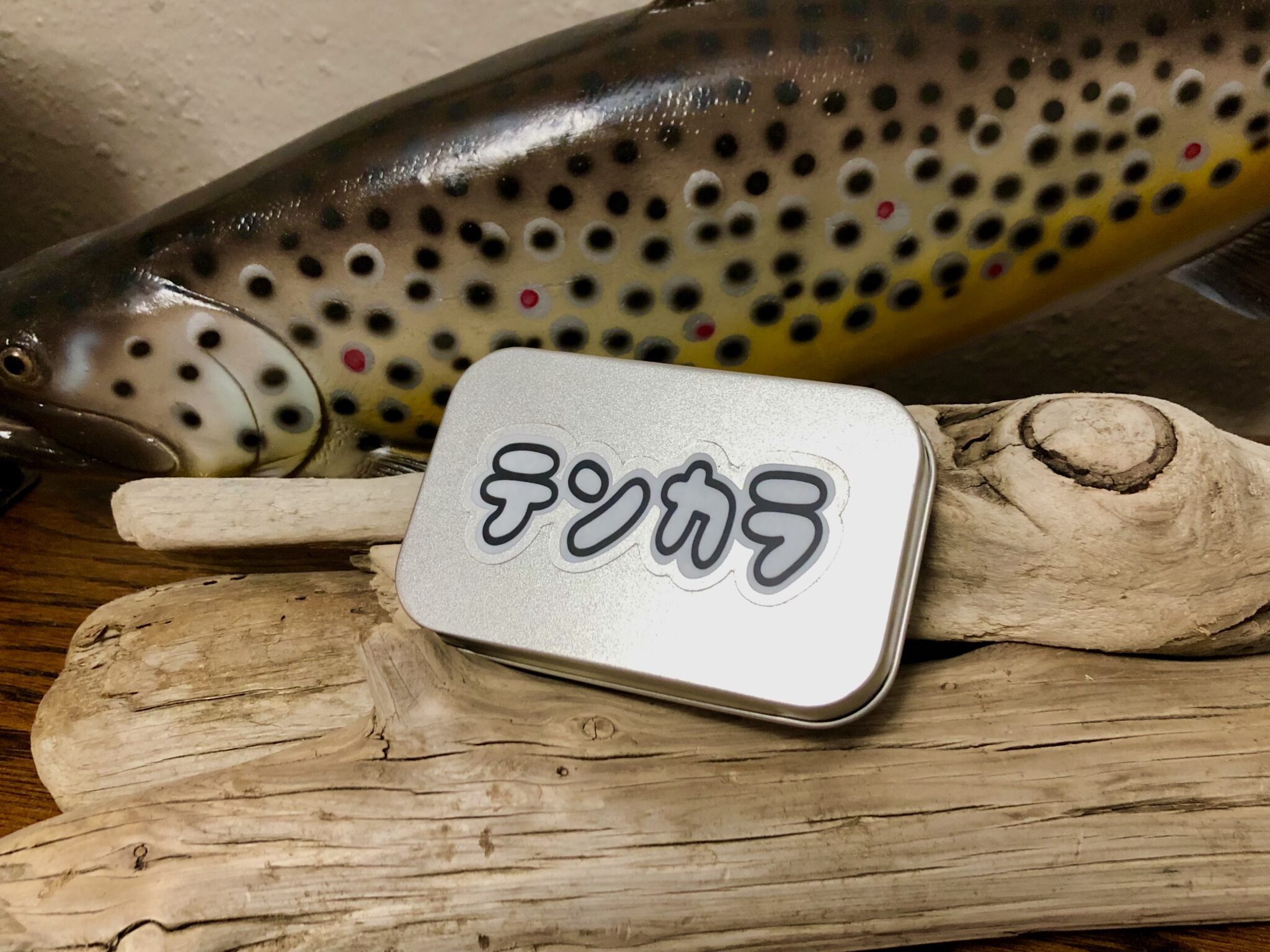 There's one in every home. Whether it's in the kitchen, the garage, or the laundry room, we all have … a junk drawer. It's a catch all for things we think we might need one day (but never do), yet miraculously becomes a lifeline in those odd situations we never thought we'd face: "Honey, can you see if we have a ______ in the junk drawer?"
Who knew I owned a thimble or a staple remover? I didn't until I needed it. And where is the first place I looked? It's all been quietly fostered by my humble junk drawer.
We have one in daily life, so why not our fly fishing life? Typically, when I sit down to tie flies I have a clear mission. I have a couple of patterns in mind and commit to tying at least a dozen of each. But sometimes, I just like to let my mind roam and experiment. When I do, many of these flies won't make it into my main box because they didn't turn out the way I wanted them to or they weren't "perfect". In those cases, guess where they go?
Don't get me wrong, the flies are perfectly fishable. They're just not up to my standards. I don't want to waste the time and materials I put into them, so the junk drawer fly box is the perfect place for them to go. Better for them to be in purgatory than in hell, right?
When deciding on which kind of box to use, I specifically chose a box with no compartments, clips, slotted foam, magnets or any other type of "system". After all, the junk drawer we desperately turn to and trust as much as MacGyver to get us out of a jam doesn't have any organization. It's against the junk drawer code. So I went with a simple Altoids tin. Everything just gets thrown in willy nilly.
There's a little bit of everything in this box–streamers, sakasa kebari, nymphs, dry flies … you name it. With such a hodgepodge, I'd feel confident gunning for trout, bass, or panfish despite their flaws. So it's worth carrying just in case I find myself in a situation where my main box fails me (or if I just want to experiment).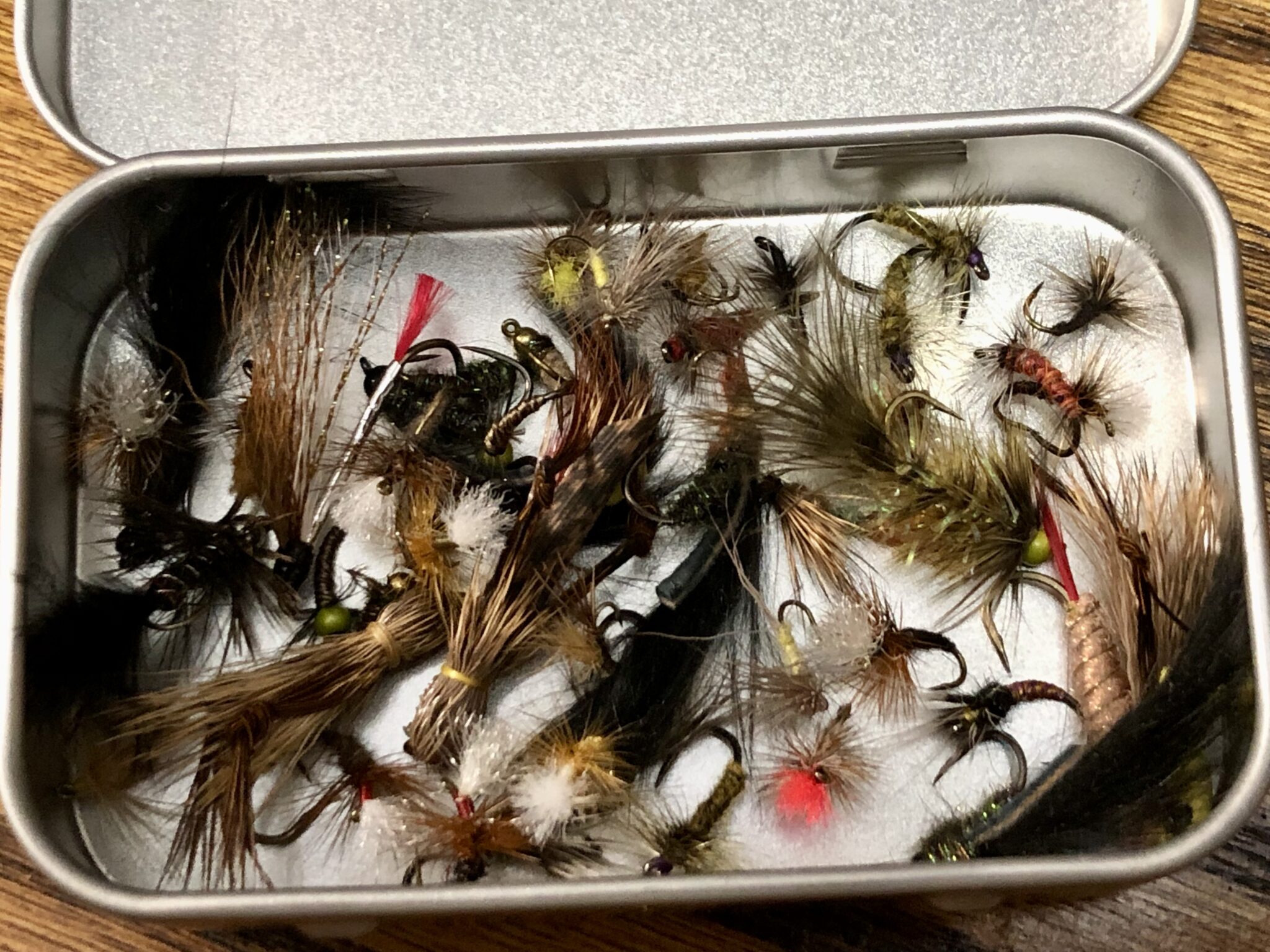 While the box could prove indispensable one day, I also consider it disposable and possibly charitable. So I wrote a little inscription on the back in case I lose it on the stream …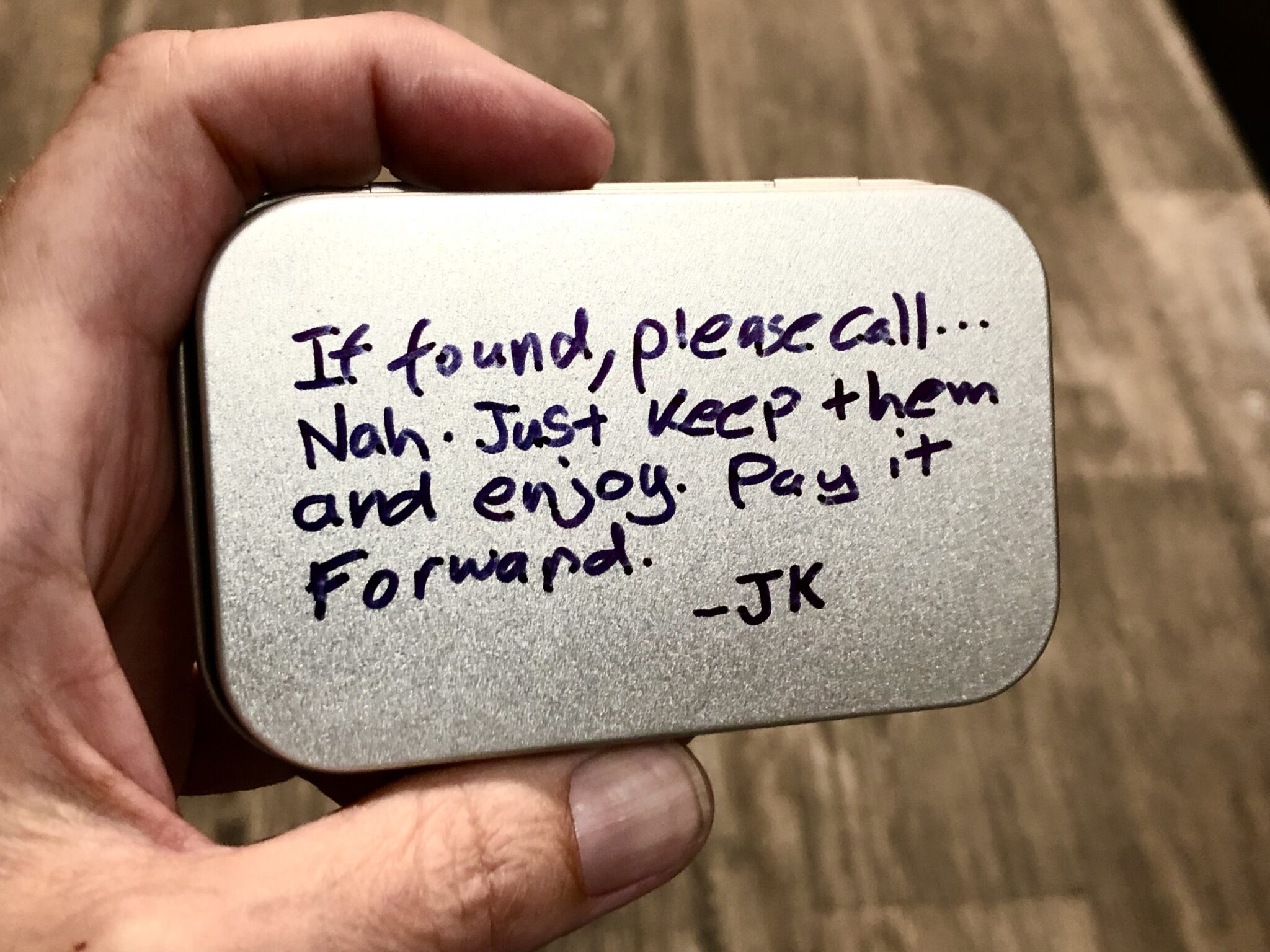 I thought it might a fun challenge to go out one day and only carry the junk drawer just to see what happens. Tenkara is all about testing our skills, right? And there is no greater test of skill than limitation.
So that's my junk drawer. What's in yours?