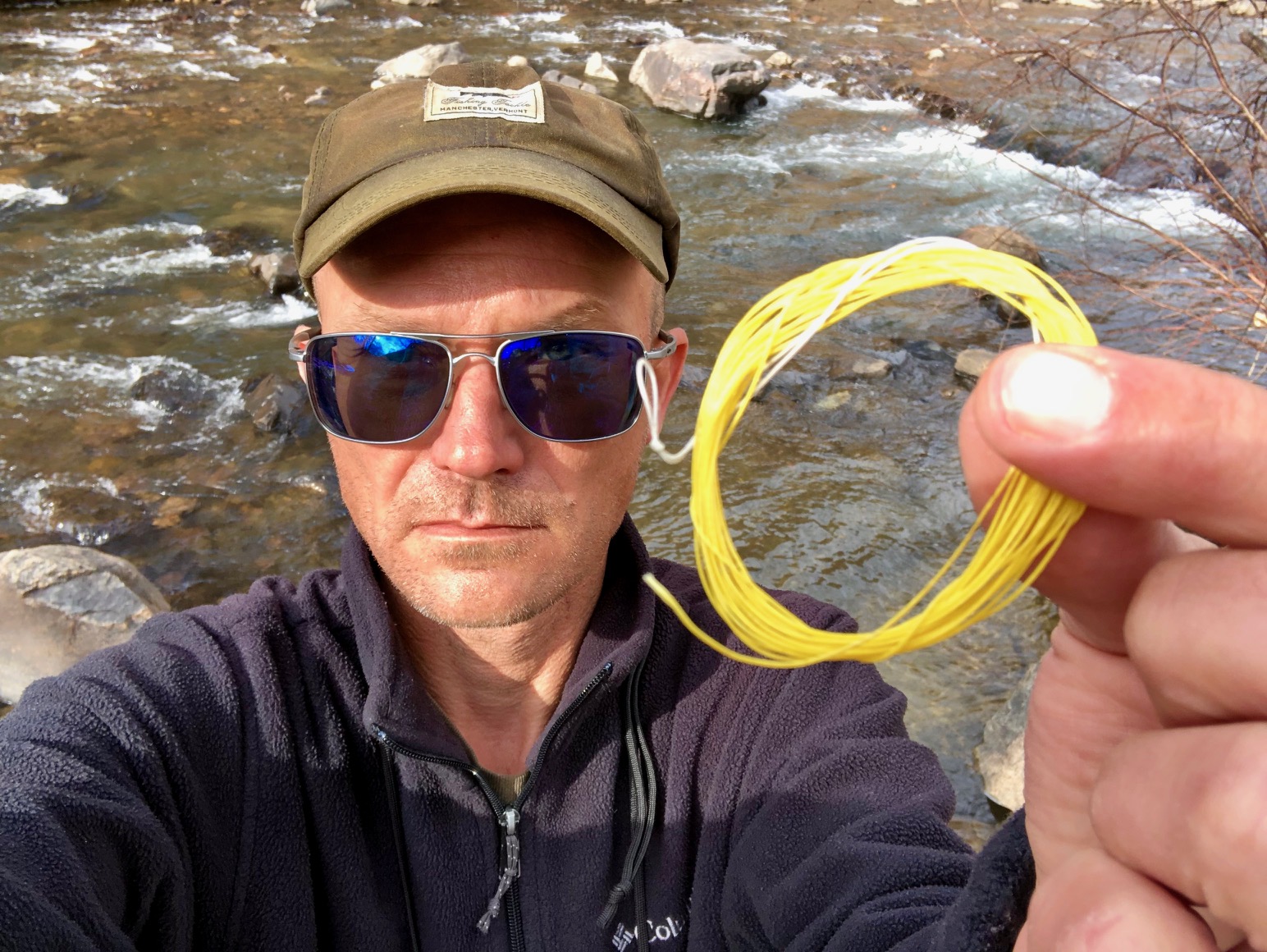 One of the things I love about tenkara is that it lends itself to DIY gear and experimentation–especially when it comes to lines. If you think about it, people don't really do much in the way of DIY lines in mainstream fly fishing. Most people just buy something off the shelf and while they might experiment with different models, they're not sitting in their basements splicing lines together to create their own tapers and certainly aren't experimenting with unorthodox materials (although I'll admit there is an small, esoteric bunch who does). While I mostly use off-the-shelf level fluorocarbon lines, over the years, I've also experimented with a variety of materials that weren't intended or designed for tenkara, but turned out to work quite well. One that I've been exploring for a while is HMPE line and I'm now confident enough in its performance, I thought it was time to share.
You probably have no idea what "HMPE" is but I bet if I mentioned it by two of its brand names you would: Spectra and Dyneema. "HMPE" stands for "high modulous polyethylene" and is the stuff used to make bulletproof vests (hence the name I give this line). In recent years, braided HMPE has come into favor for conventional fishing because of its unique properties and because of those same properties, it happens to be apt for tenkara as well.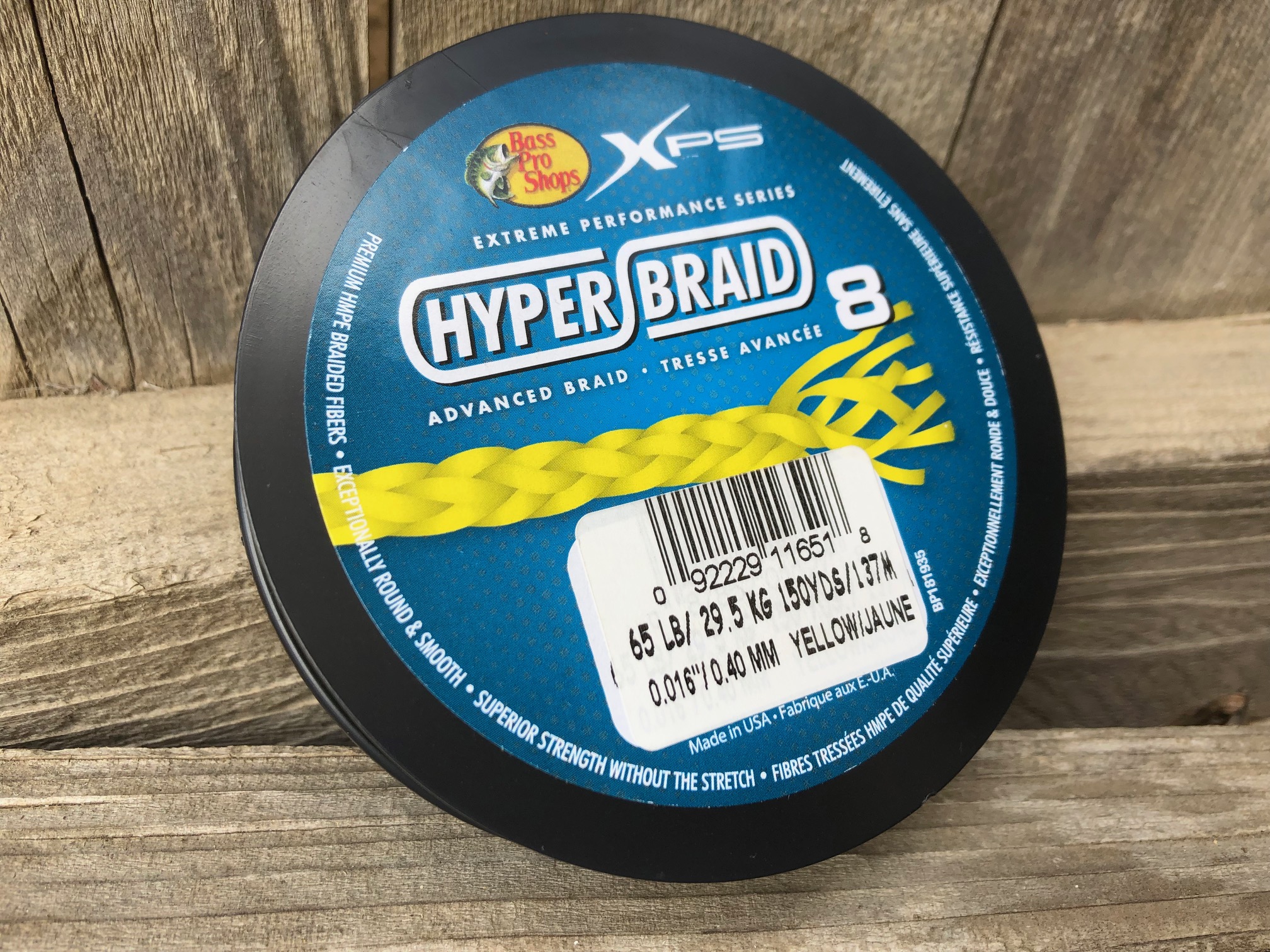 There are many different brands widely available in many tackle stores, but I chose Bass Pro Shops Hyperbraid because it's less expensive than others and comes in a high-vis yellow color (some other brands are only available in white or stealth green).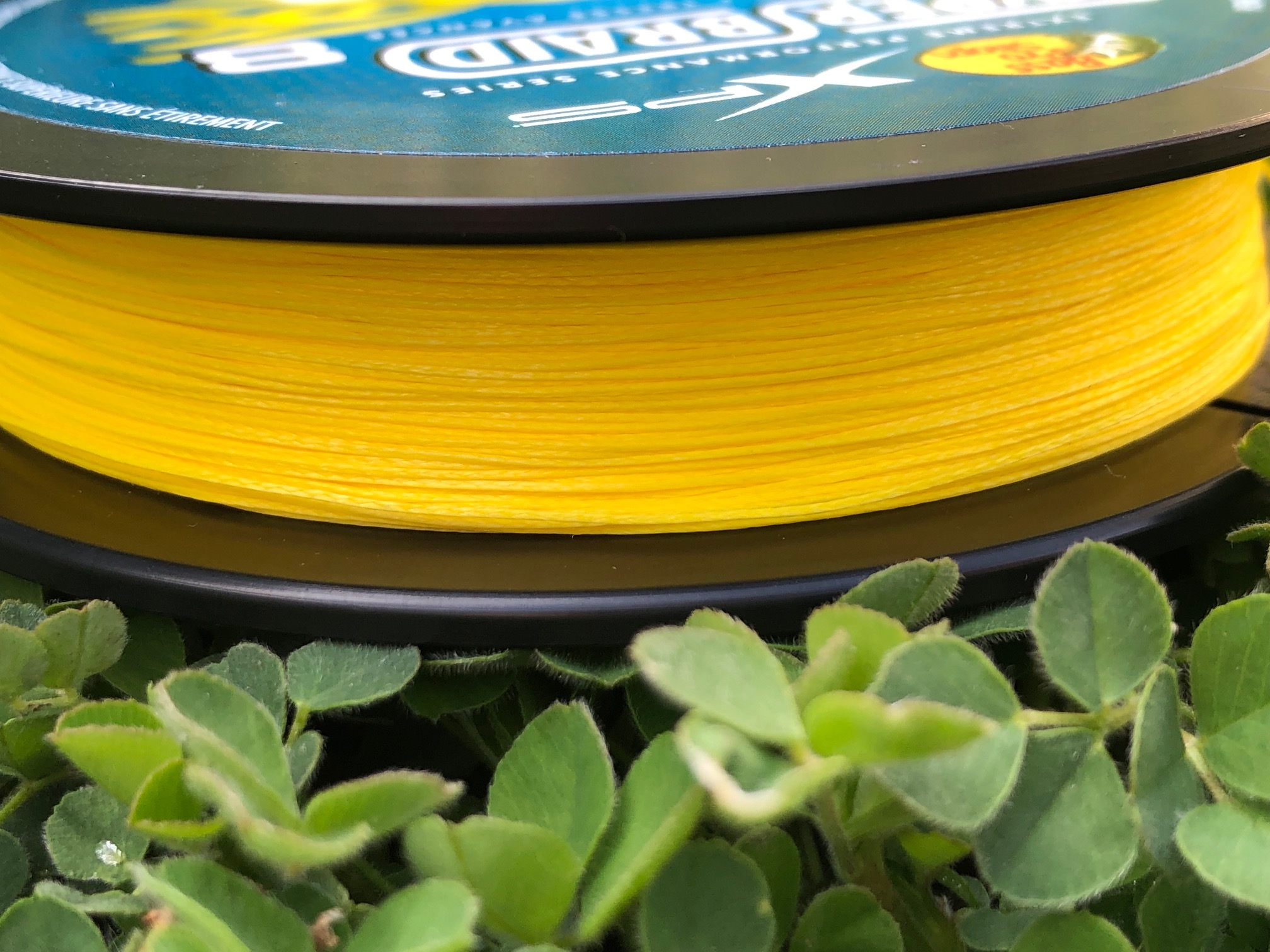 To attach to the rod, I just tied a 20 lb. Dacron loop to tie to the lilian with a girth-hitch connection.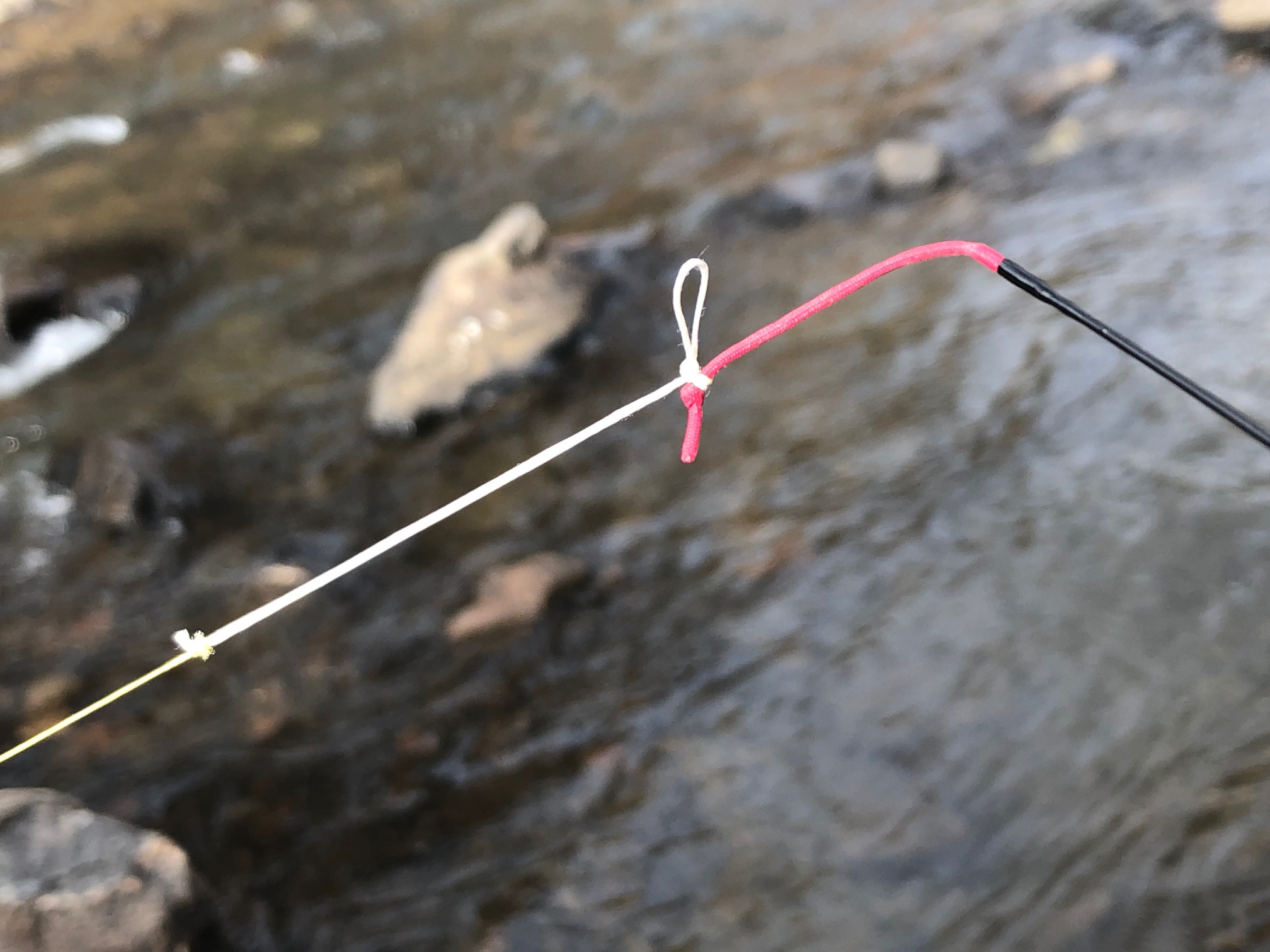 And for the tippet end, I just tied a figure-8 stopper knot to be connected with the tenkara one knot. Tip: burn the tag end with a lighter so it doesn't fray.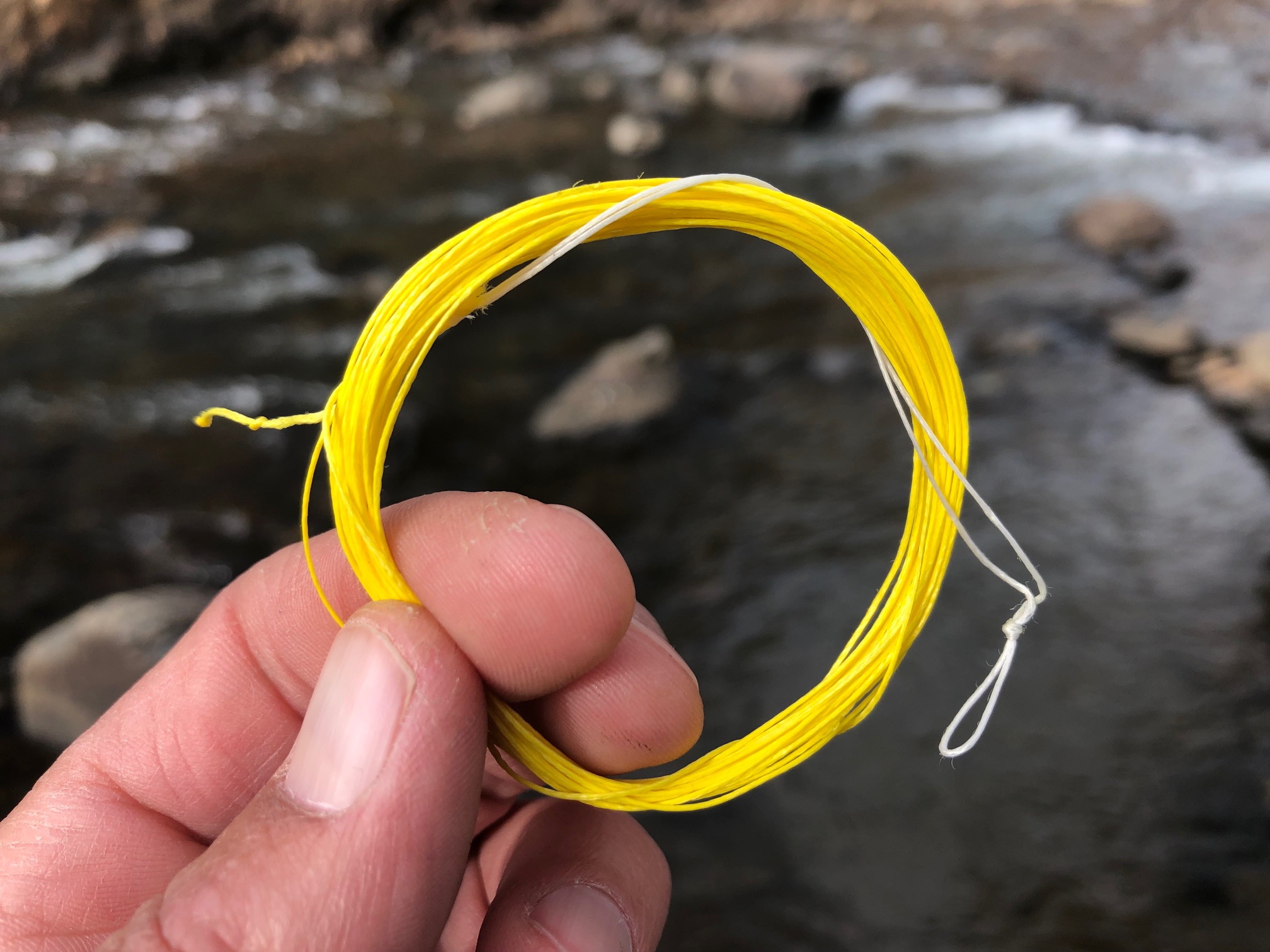 Lengths
I've tried it in several lengths and have settled on 13′, 16′ and 20′. Most of my fishing is on small streams where the 20′ would be overkill so I typically end up using the 13′ line on a 12′ or 13′ rod and sometimes the 16′ line on longer or stiffer rods. The 20′ is better for larger waters or stillwaters.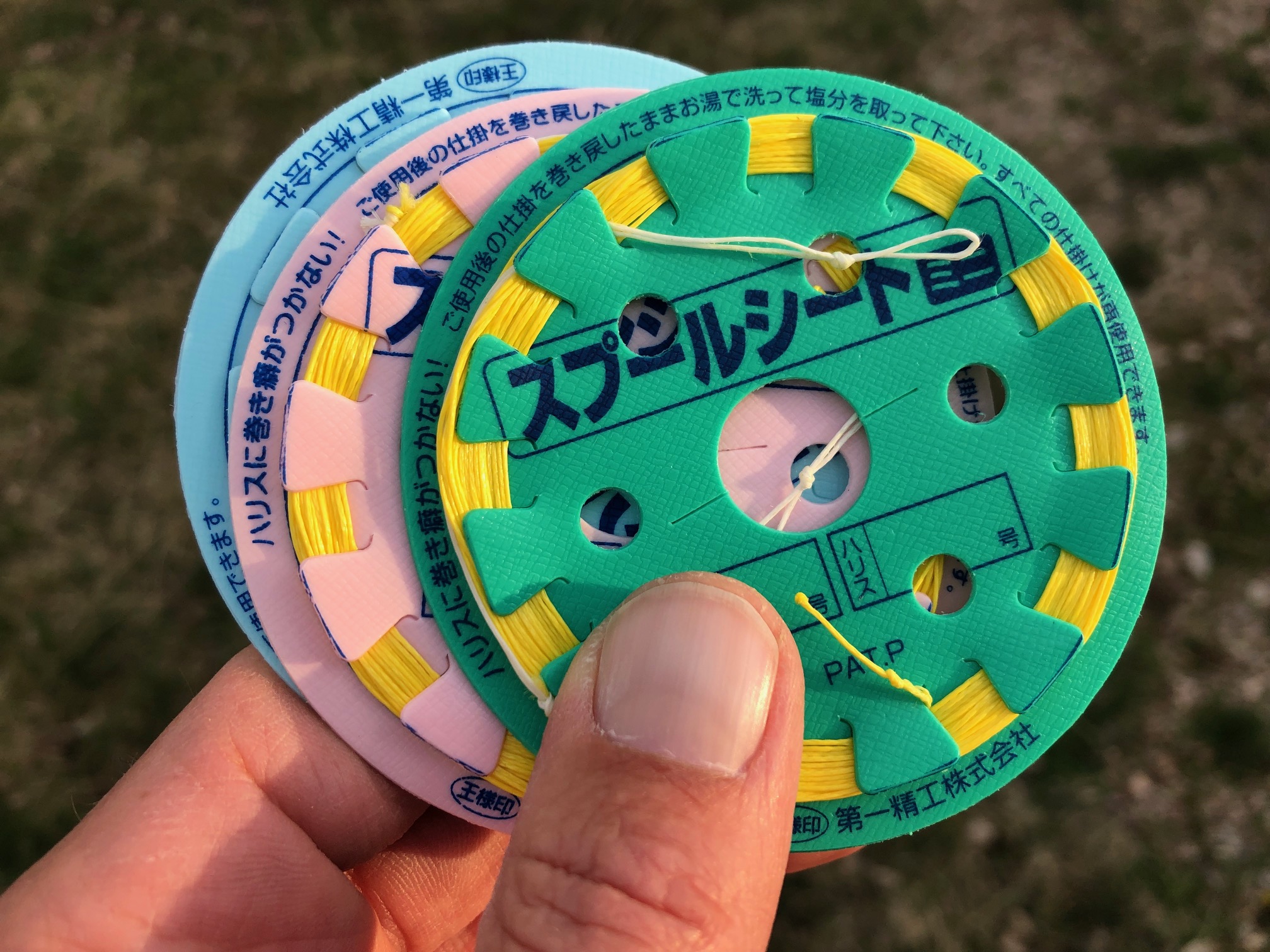 Diameter
You might have noticed that the picture above shows that I'm using the 65 lb. test line. I chose this not for the tensile strength, but for the diameter. I'm sure there are situations where a lighter or heavier line might be appropriate, but for me, the 65 lb. seems to strike the Goldilocks balance of mass for turnover and diameter for visibility without being so thick that it creates aerodynamic resistance which would make it difficult to cast in the wind.
Advantages of HMPE Line
Turnover. Because it has more mass than typical level fluorocarbon, this line turns over more like a conventional PVC fly line. It loads rods more easily and turns over with a tight loop. It's also got the horsepower to cut through the wind well.
Amnesia. Since the braided fibers are supple, there is no memory and so you don't have to stretch any coils out before casting.
Sensitivity. Because it doesn't stretch (well, not significantly at any practical length for tenkara purposes), strike detection by feel is enhanced making it an excellent choice for nymph or streamer fishing.
Durability. You've probably already guessed that given what it's made from, this line is nearly indestructible.
Visibility. Since it's opaque, thick (compared to typical fluorocarbon lines), and bright yellow, this line is highly visible across a variety of lighting conditions facilitating visual strike indication.
Disadvantages of HMPE Line
Drift & drag. I wasn't sure whether to put this under advantages or disadvantages. On the one hand, despite how heavy it is, HMPE is still relatively easy to keep off the water for a dead drift–but this is only true in shorter lengths. In longer lengths, it will start to lay on the water more like a PVC fly line. So I suppose I'll leave it to you to put that under whichever category you think more appropriate.
Because it's thicker and so high-vis, this is not a line that you'd want to use where extreme stealth is required. The fish will easily see it in slow, clear water if it's cast over them and it doesn't make as delicate a landing on the water as fluorocarbon does. So it's better suited to faster water with some disturbance on the surface.
Even though the HMPE itself doesn't absorb water, the space in between the braided strands does. That is, the line doesn't float. So that pretty much limits it to fishing subsurface flies. It's not a great choice for dry fly fishing. In fact, after it gets wet and picks up water, it will slowly turn into a somewhat of a "sink-tip" which (depending on your application) could actually be an advantage.
If you happen to get a bad wind knot or really nebulous tangle, it will be more difficult to get out than fluorocarbon line. I'm not sure why–it probably has something to do with the braid and how it cinches up on itself. I might be overstating this a little–I think it would be rare that you would get a tangle so bad that you'd have to scrap the whole line. But I just noticed it's not as easy to untangle as fluorocarbon so thought I would mention it.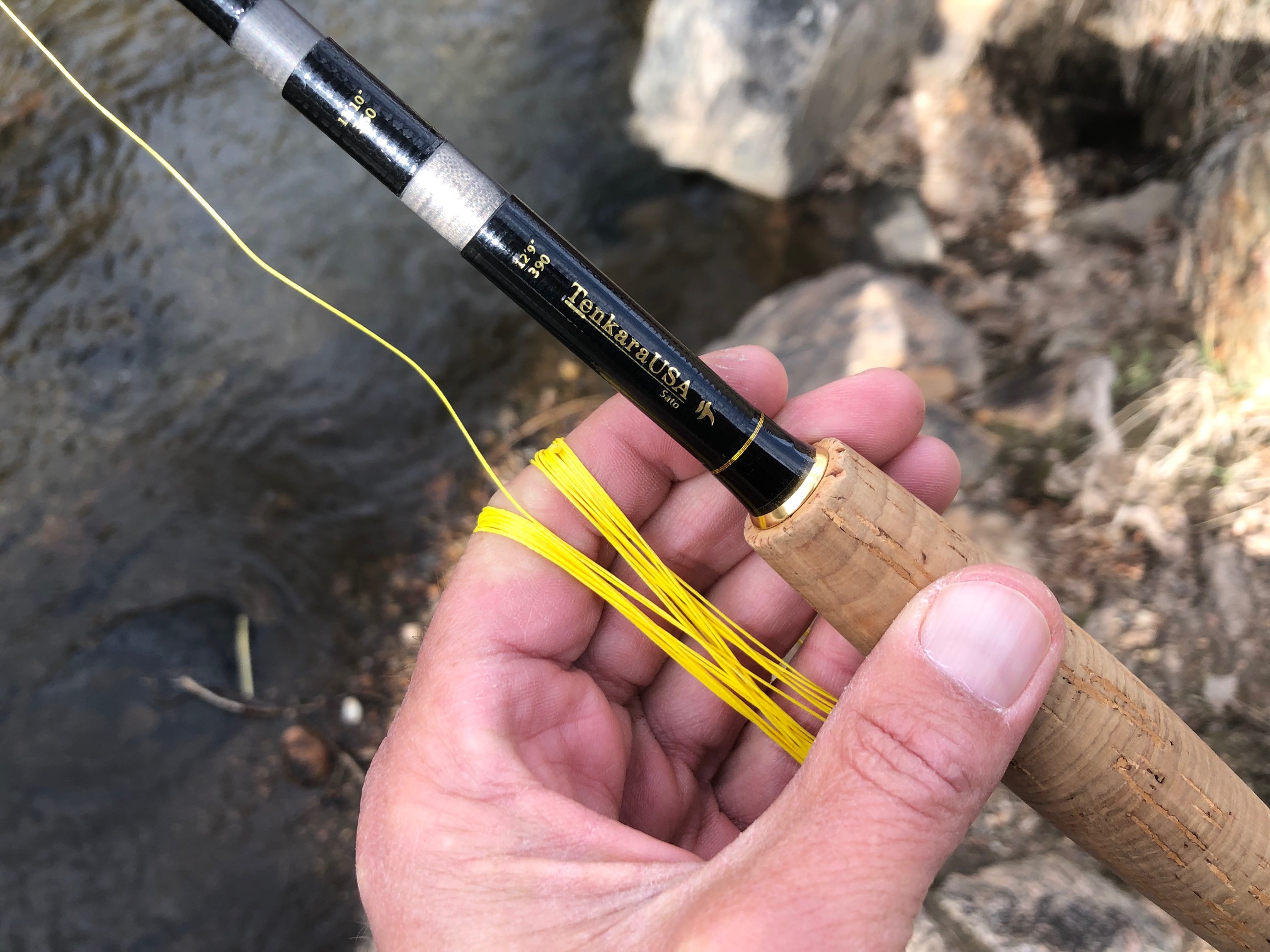 Conclusion
Will this replace my fluorocarbon lines? No. They'll remain my go-to lines. But it is a great line and I wouldn't feel cheated if, one day, I happened to have forgotten all of my fluorocarbon lines at home and were forced to fish with an HMPE line. If you like to experiment, it would be worth your money to pick up a spool and start testing. You might not end up replacing your "go-to", but at worst, you'll come up with a specialty line that fills a niche in your arsenal.
Which unconventional materials have you experimented with for tenkara lines?