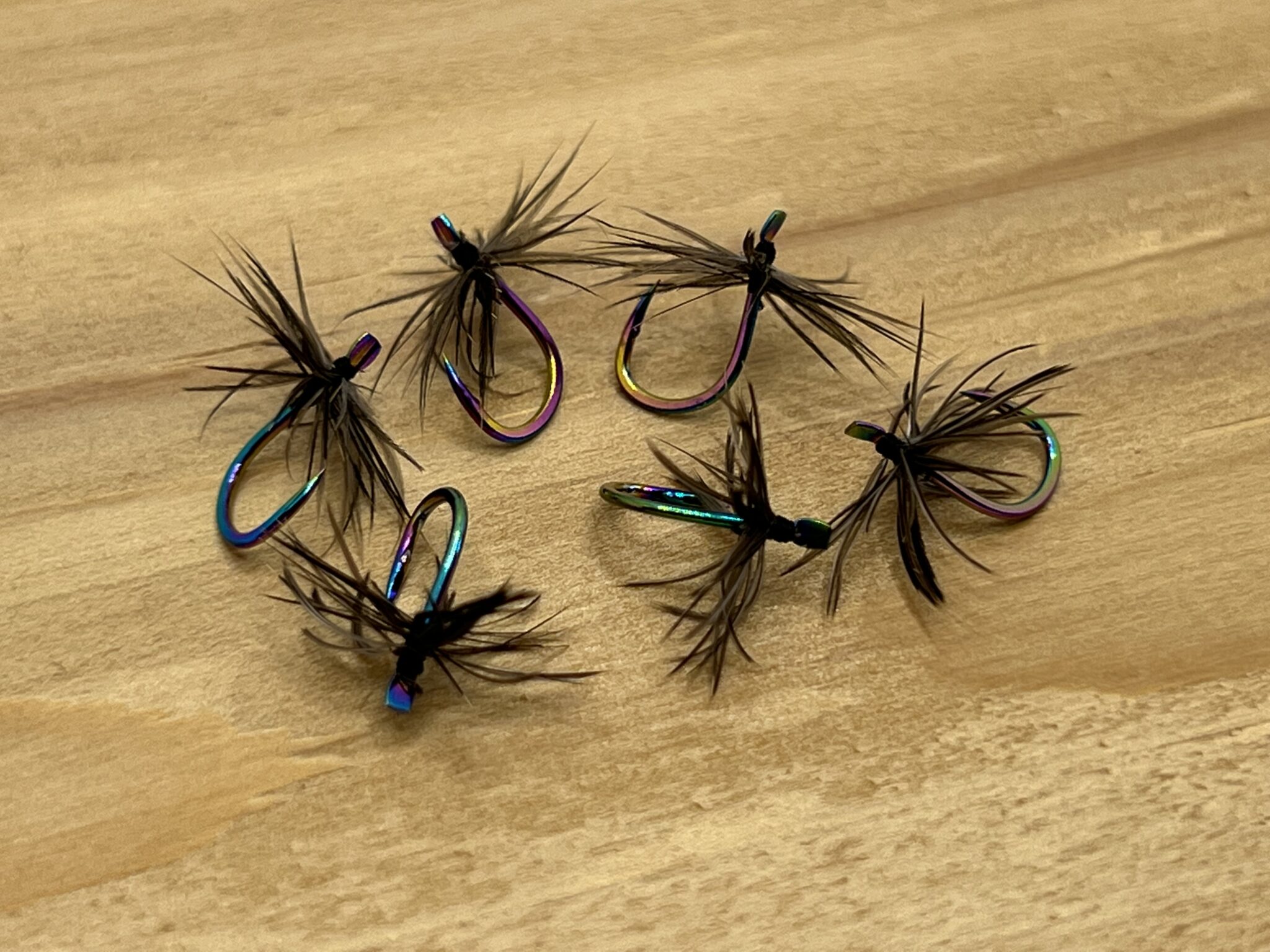 In pop culture, the concept of "Occam's Razor" is commonly understood as, "the simplest explanation is usually the best." This isn't quite right.
I believe it's more accurate to say, "when faced with differing theories, you should pursue the one that requires the fewest number of assumptions." In other words, it's more prescriptive than descriptive.
I haven't thought much about it since college, but for whatever reason, the other day I was thinking about the assumptions I make every time I design a new pattern. And I thought that they're probably the same as many other tyers have.
So, what are some of the assumptions we make every time we sit down to tie a fly?
There needs to be a hook (pretty obvious)
You need thread (otherwise, how would you affix materials to the hook?)
The hook should have an eye or loop of some sort (to tie to your tippet)
There should be a body (abdomen) and maybe a thorax (to give shape and mass to the fly)
What can I add to the hook to make it more attractive?
Of course, there are many more, but I think these are some of the basics.
Having taken a quick inventory, I wondered what a fly might look like if it abandoned some of them.
The impetus for this was a new type of hook I recently got. It's eyeless with a flat "fishtail" end in a rainbow color finish.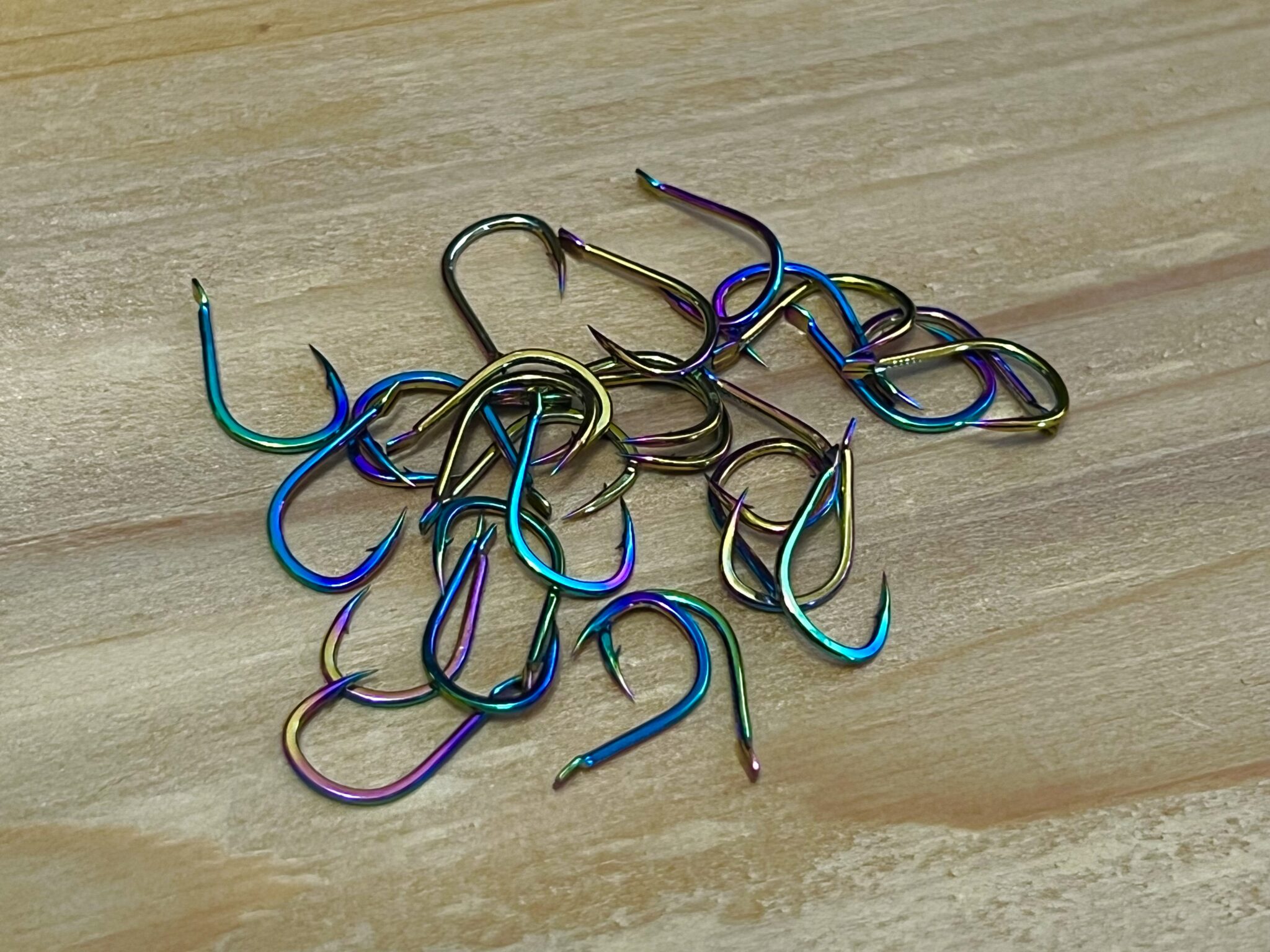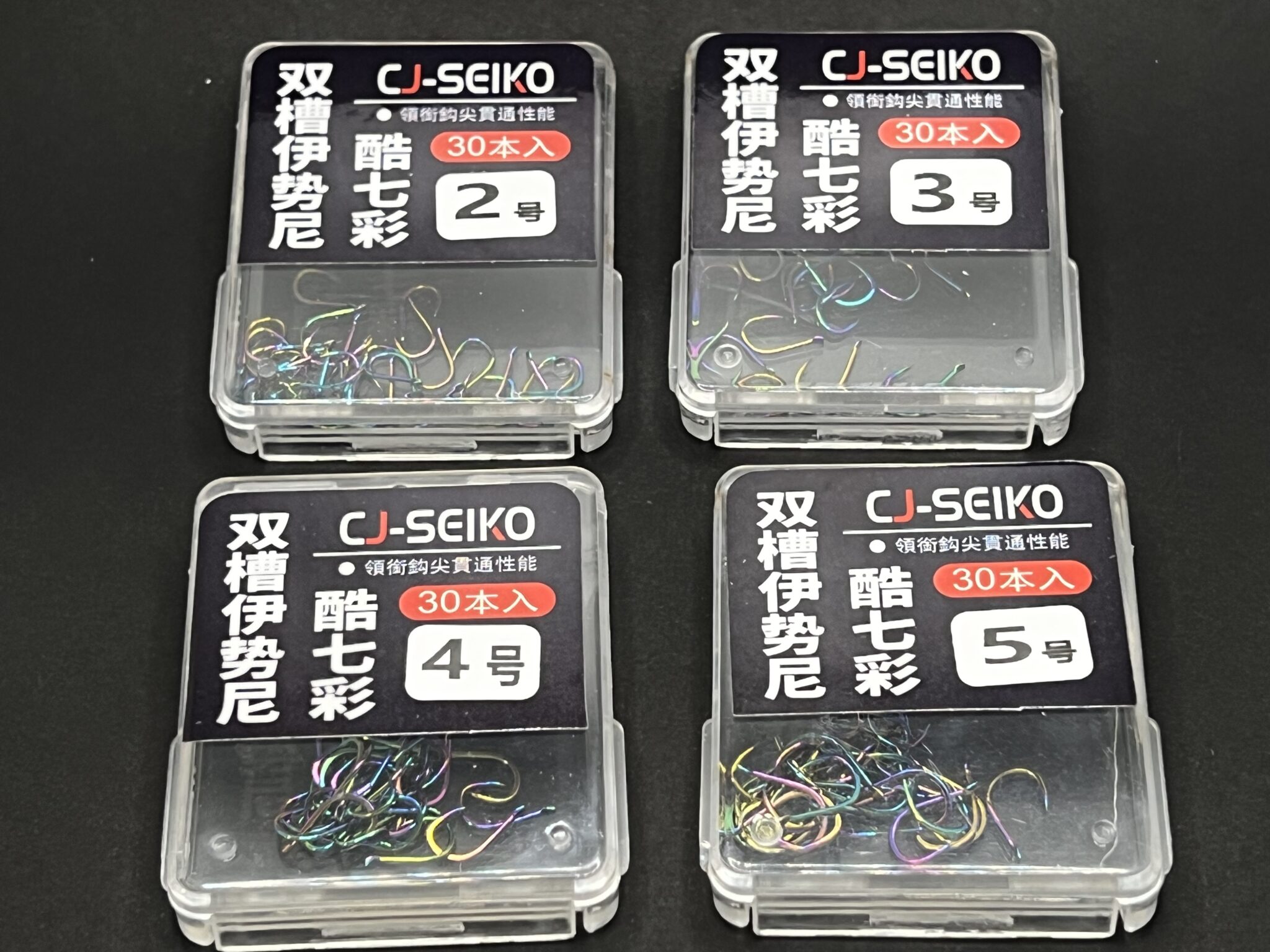 The color changes like a psychedelic chameleon when viewed from different angles or in different lighting conditions–purple, green, gold, pink, and blue.
With such a diverse menu of colors, the fish are sure to find at least one of them appetizing!
My first instinct would normally be to figure out what I want to add to the hook–body material, ribbing, thorax, what color loop and what material, etc.. But this time, I challenged my typical assumptions.
I looked at the bare hook and and thought to myself, "maybe it doesn't need anything added to it. Maybe the hook itself is enough."
The rainbow finish is pretty sexy after all and it would be a shame to cover it up (like putting shag carpeting over vintage hardwood floors). Ultimately, I figured the hook itself could supplant an added body of thread, dubbing, or some other material.
And if I threw that assumption out the window, why not the the eye and loop too? What if contrary to my typical MO, I didn't add a loop and instead, tied the tippet directly to the hook?
You can see where this is going. And what it lead to was this simple fly I call "Occam's Razor".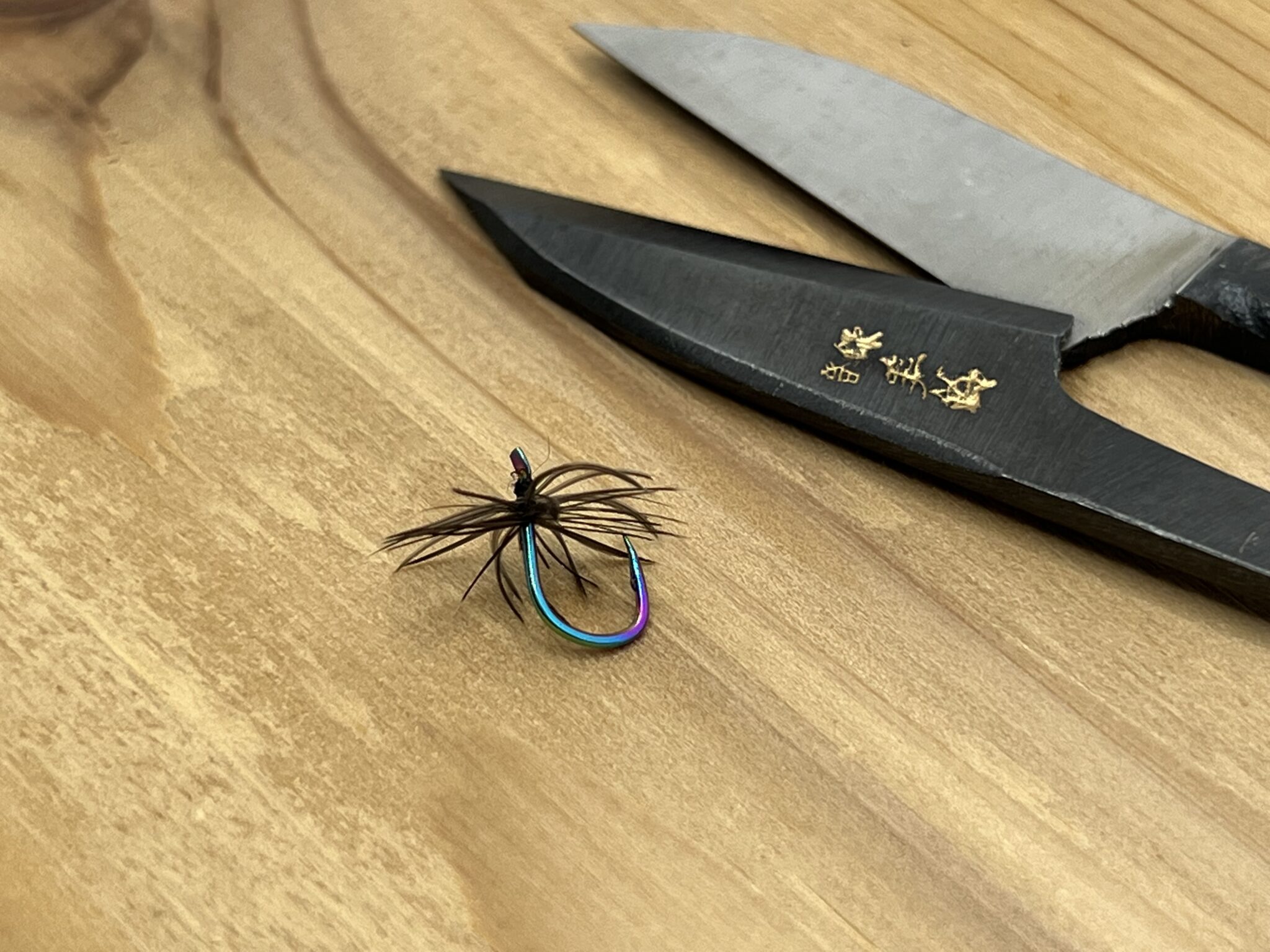 Occam's Razor Recipe
Hook: CJ-Seiko, multi-color (rainbow) #2, #3, #4, #5
Thread: UNI 8/0, black
Hackle: Starling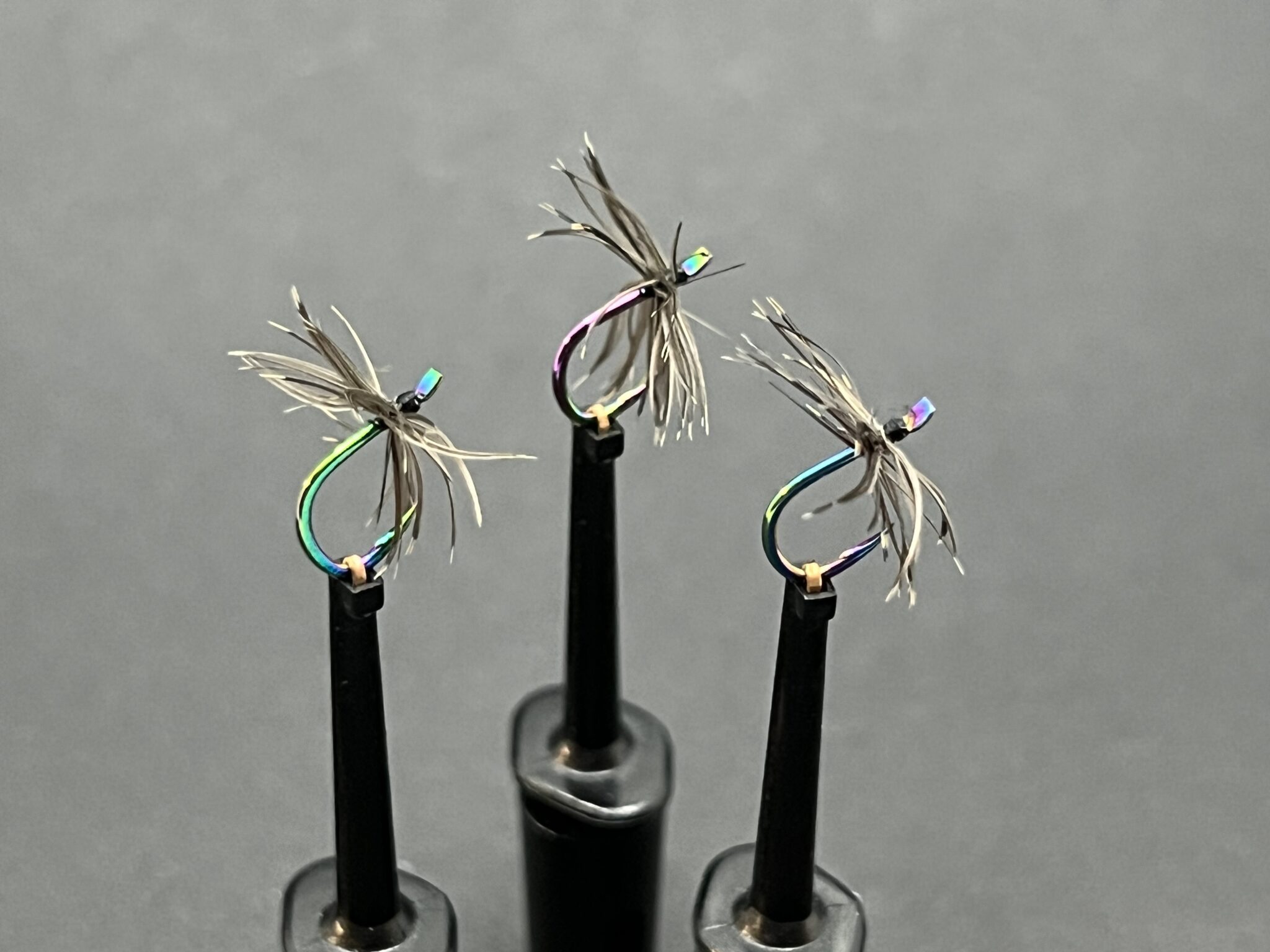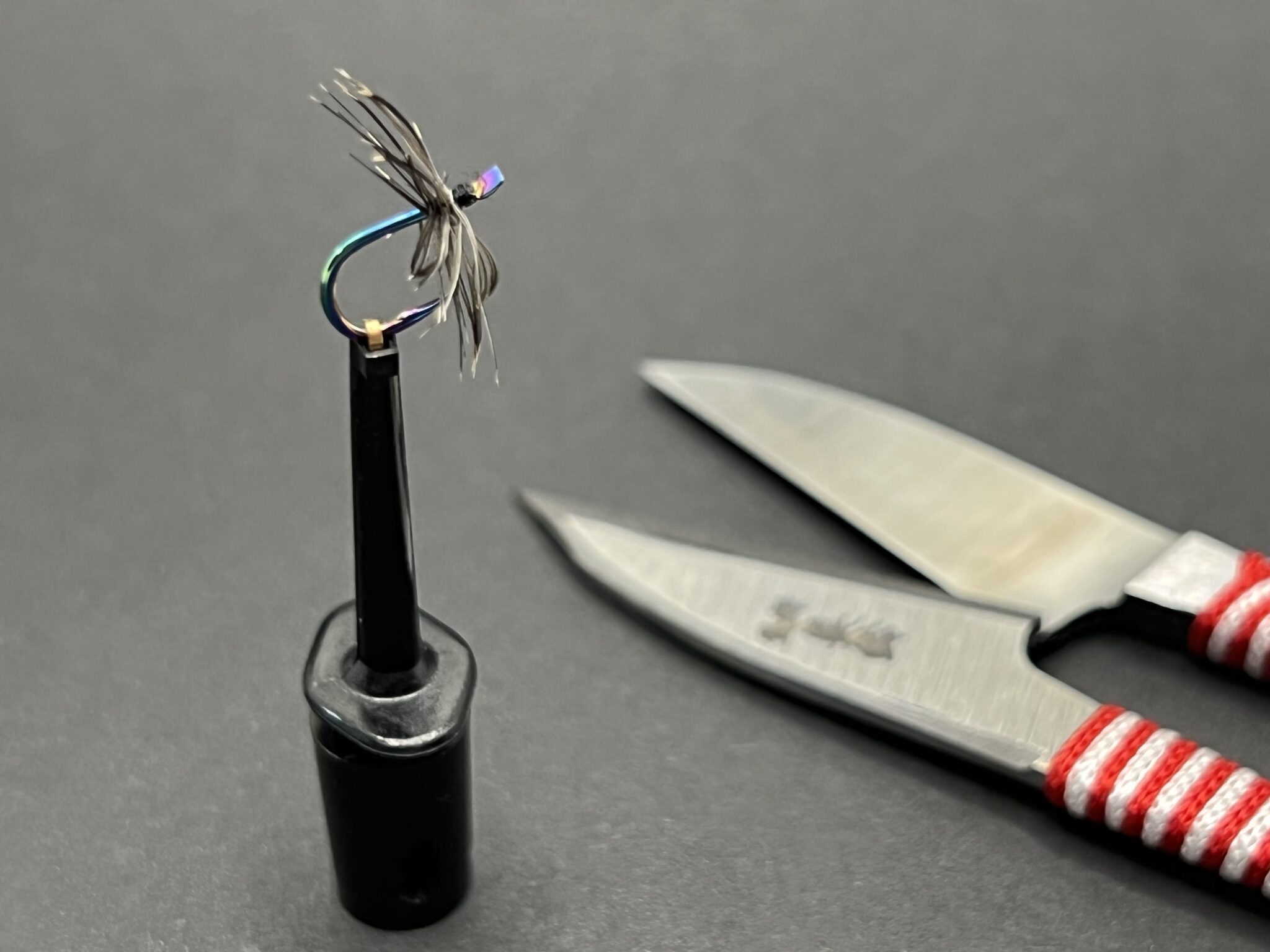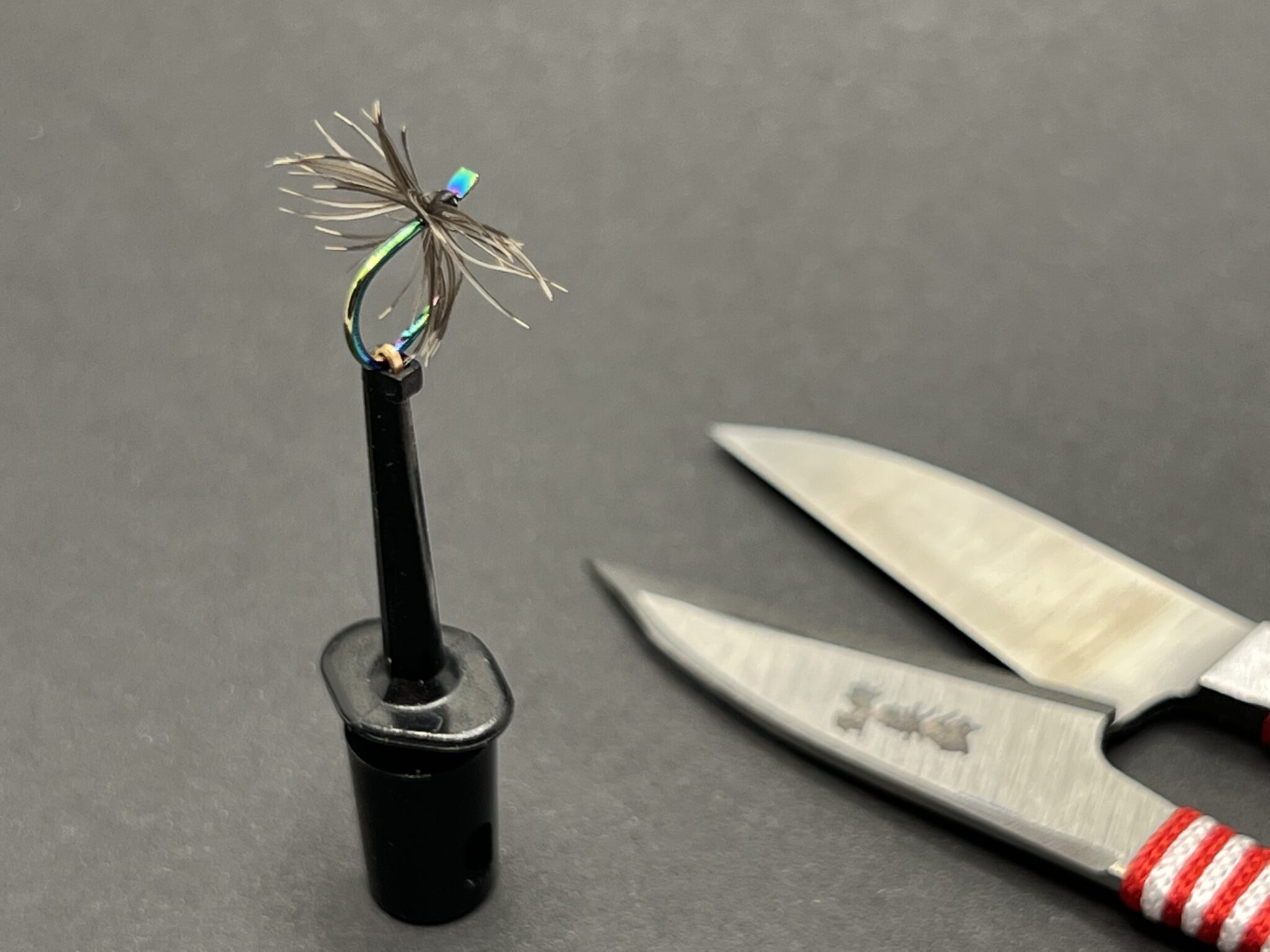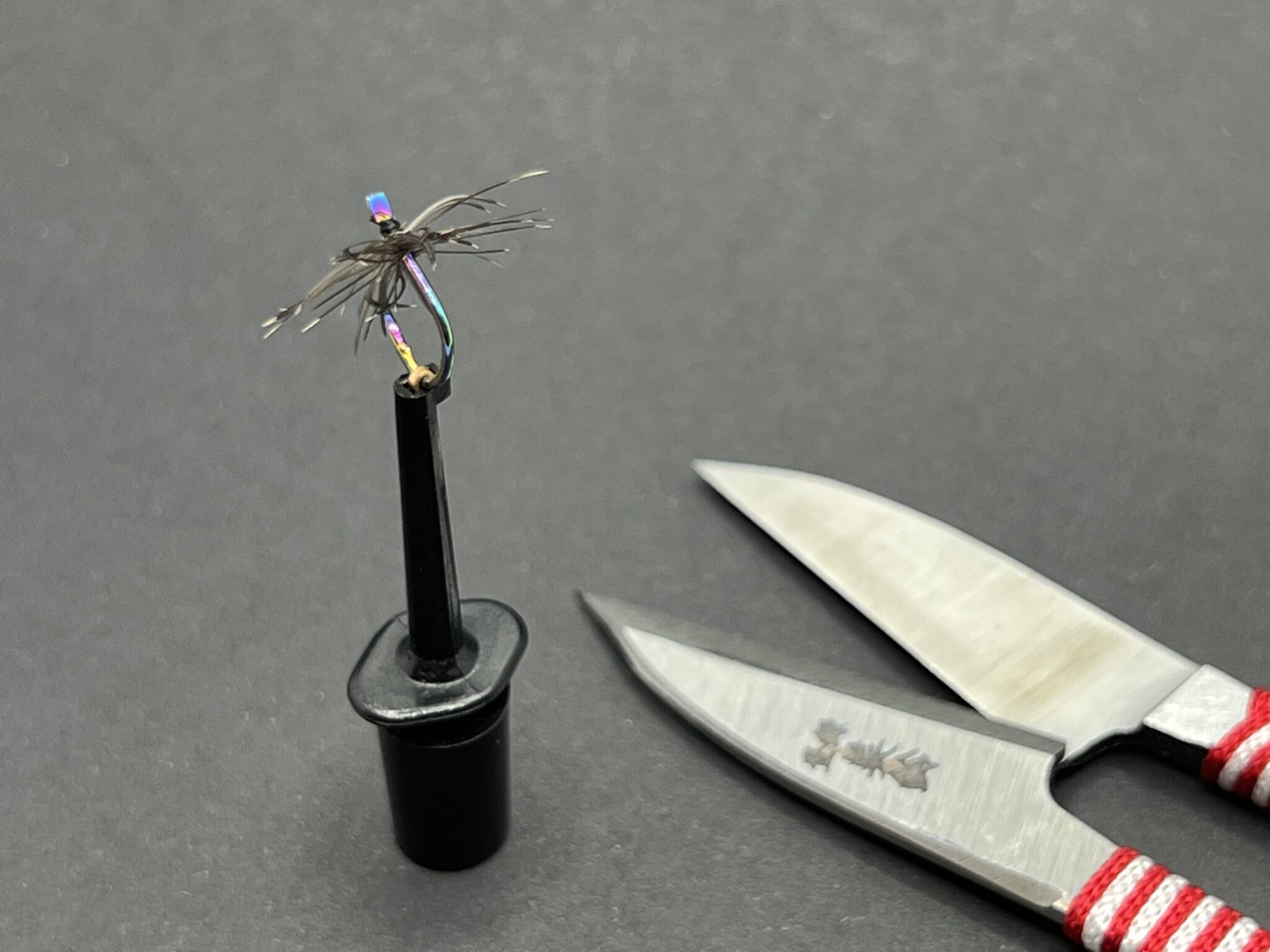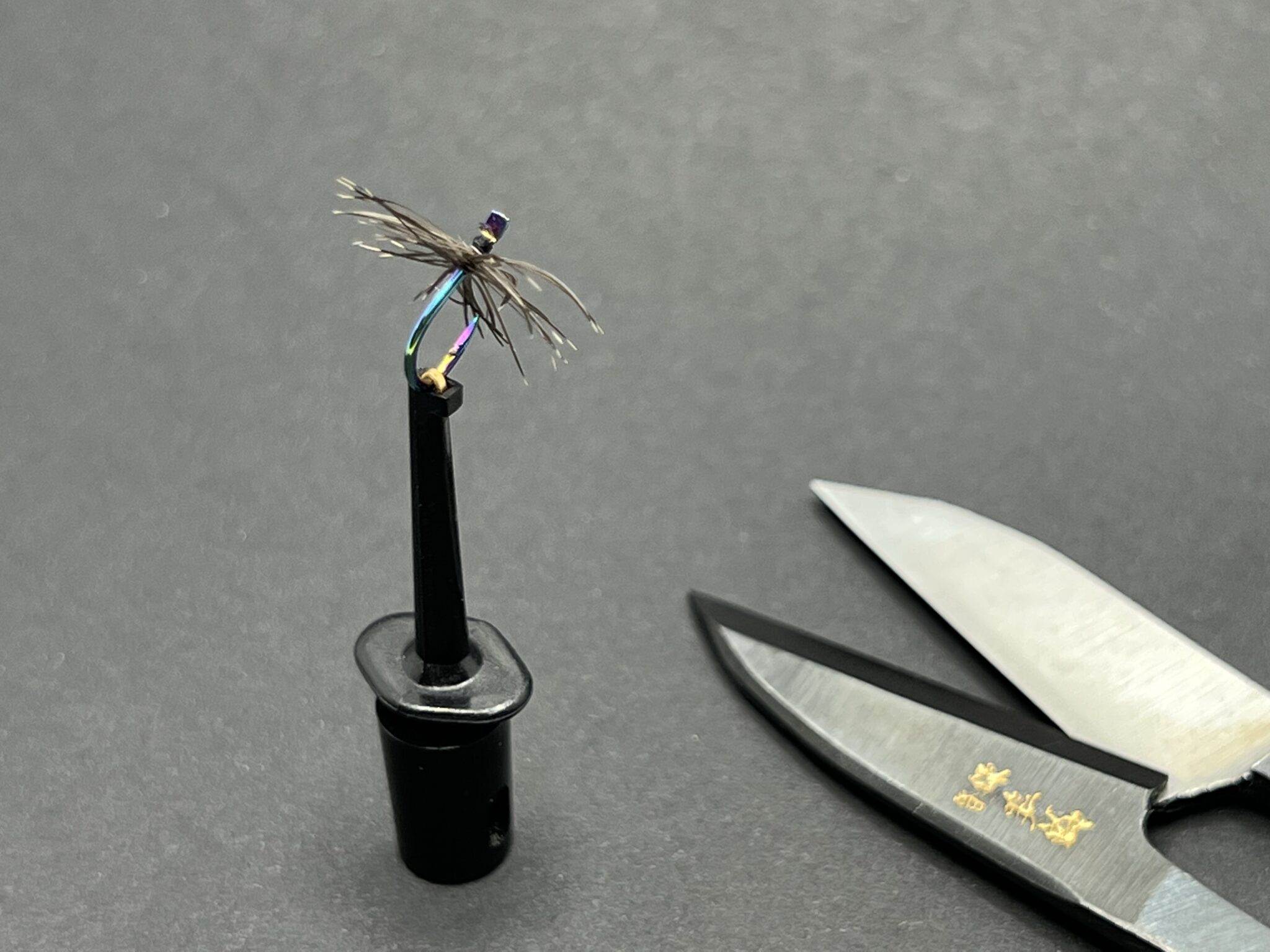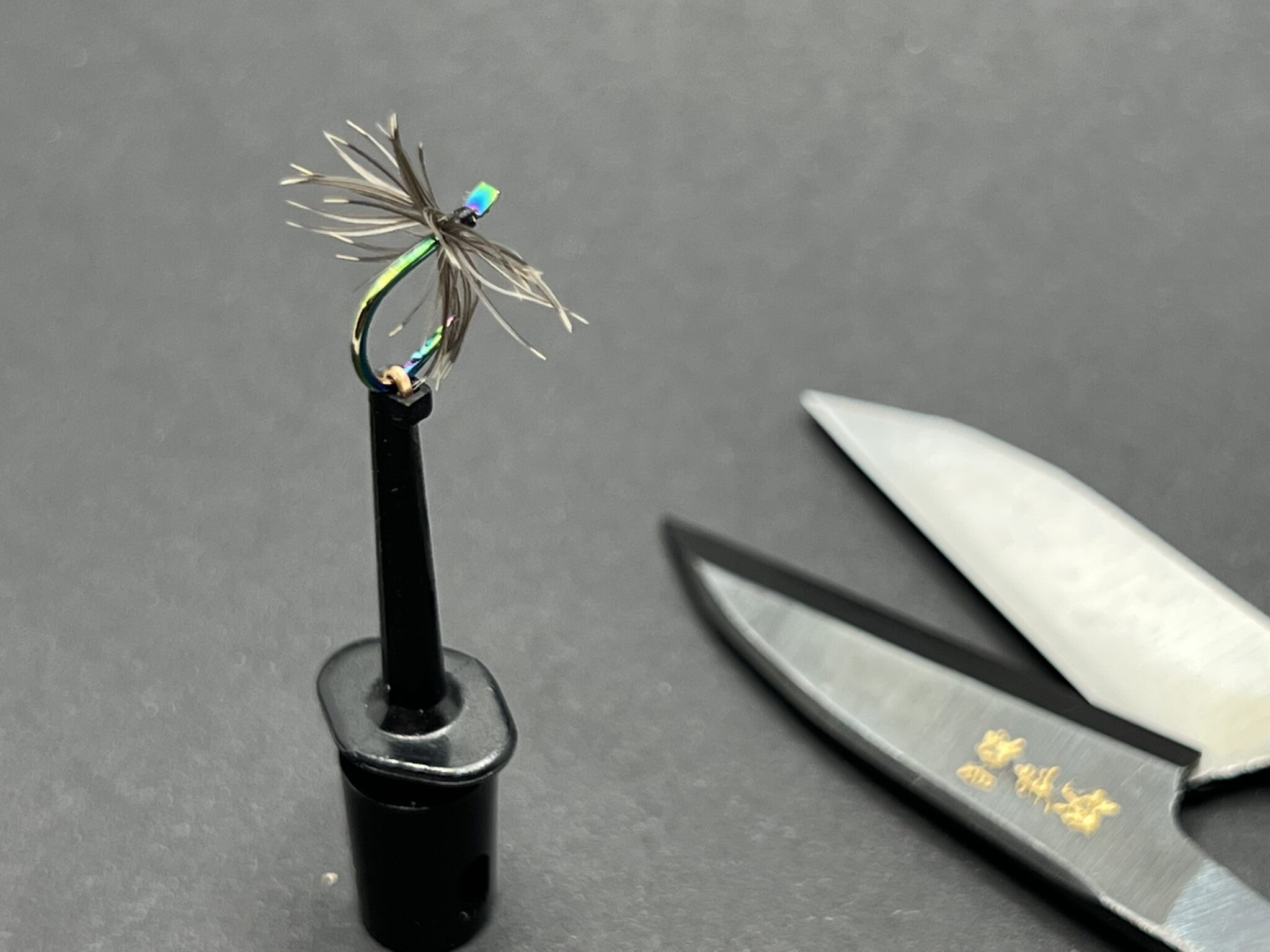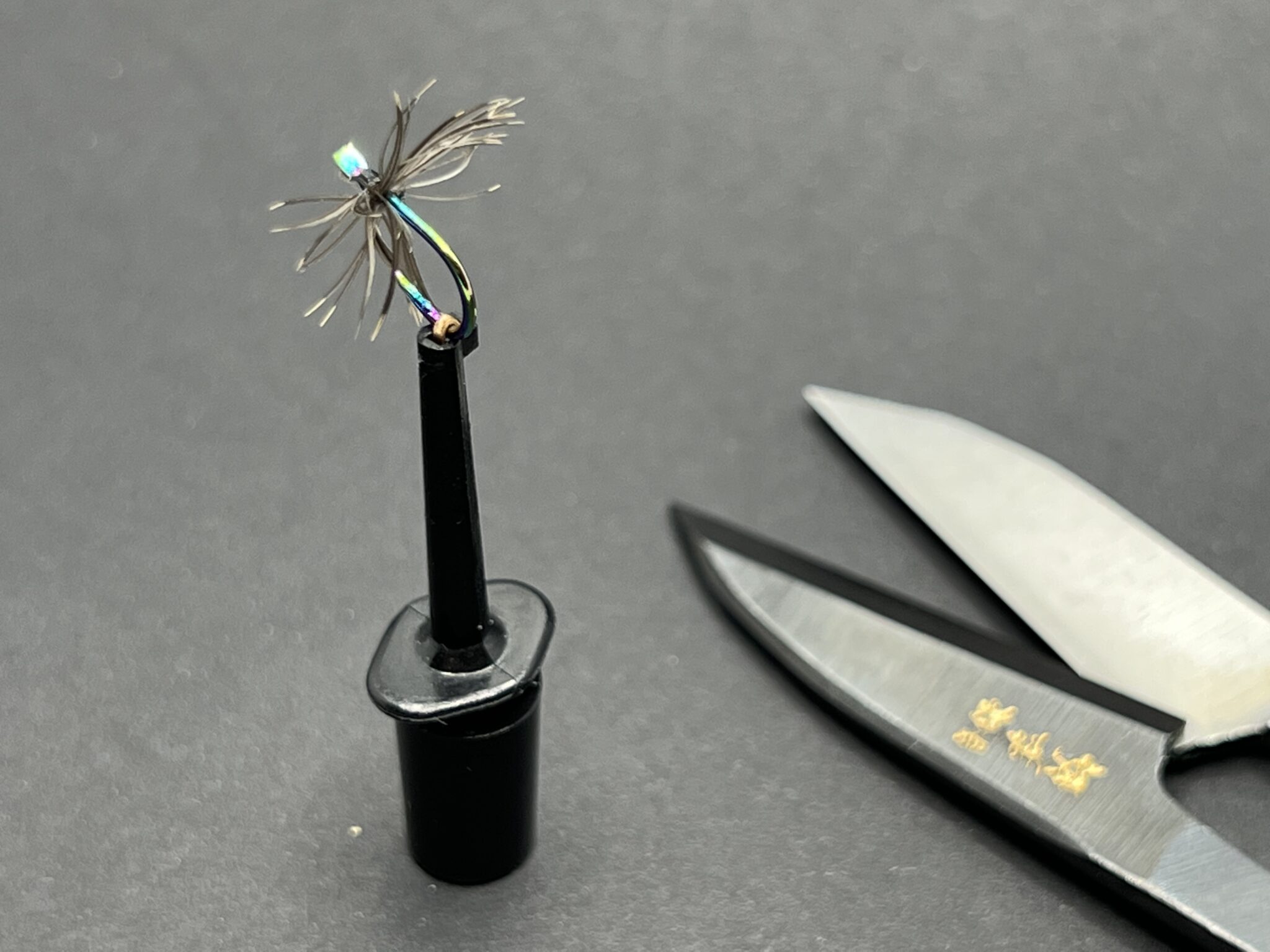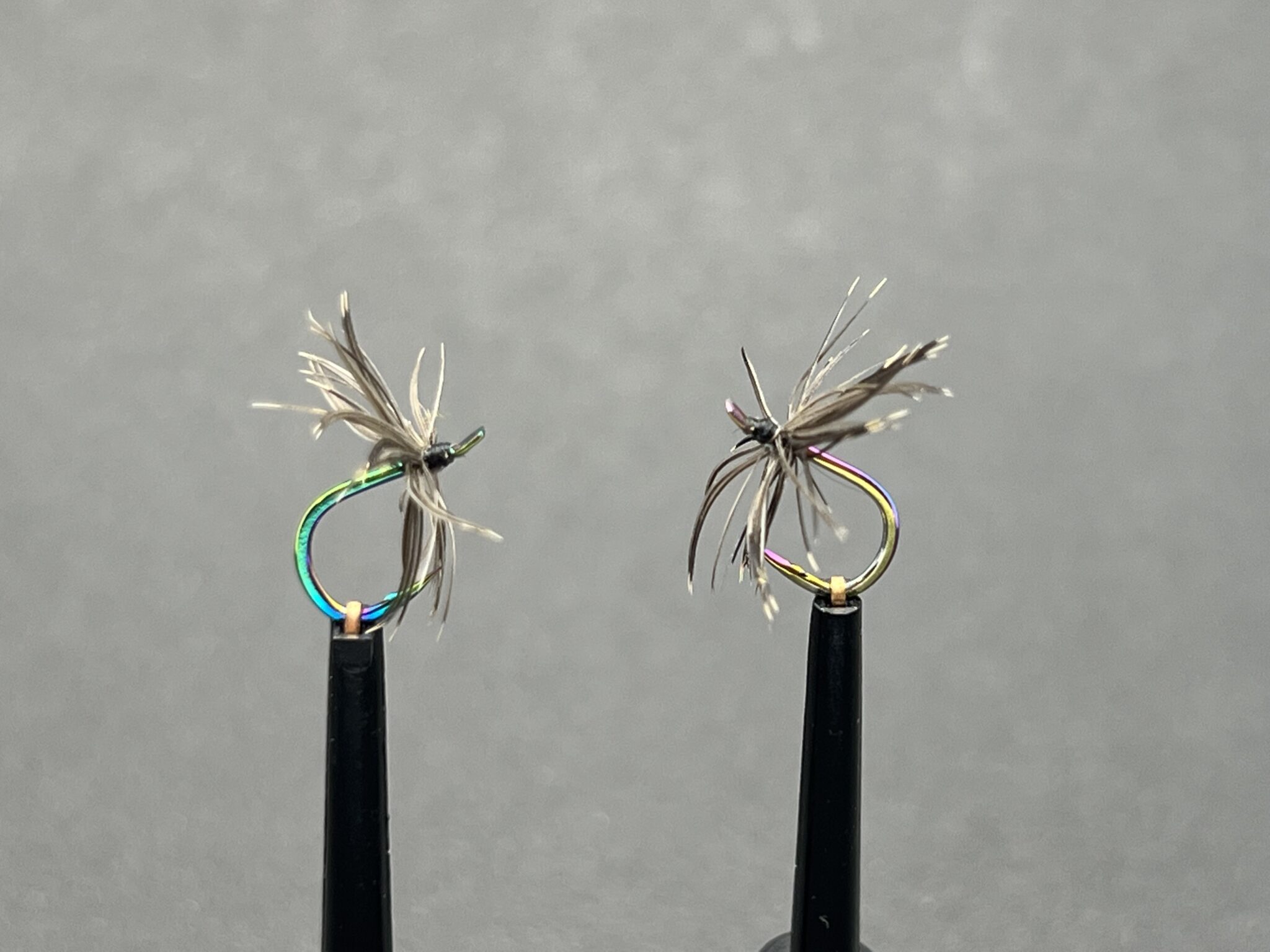 Fishing Notes & Tying Notes
Occam's Razor is fairly small compared to most tenkara flies. Because both hook rating systems (western and Asian) are so inaccurate and arbitrary, I'm not going to attempt to translate the sizes. Instead, here's a photo to show scale.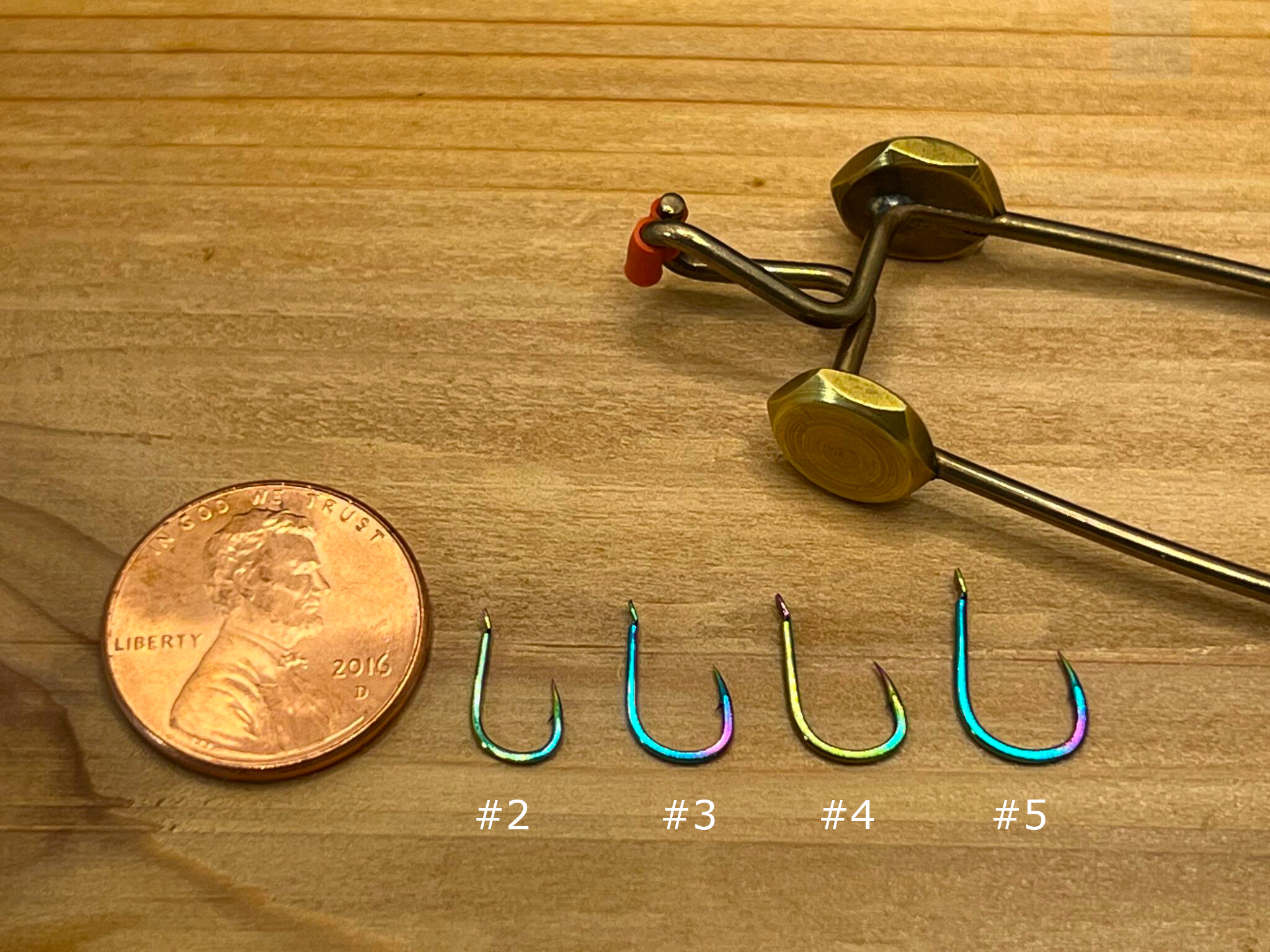 This fly is somewhat similar to the venerable Stewart Spider except I don't palmer the hackle (again, I want as much of the hook as exposed as possible). Rather than a "fly", you might call this "a hook with some hackle on it."
Since it's unweighted and because of its diminutive size, it's meant to be fished in skinny water, shallow pockets, or really slow moving pools. Those of us who know how well Stewart's Spider works will probably see the attraction of a similar design with a flashy, multi-color hook. This is a #3 …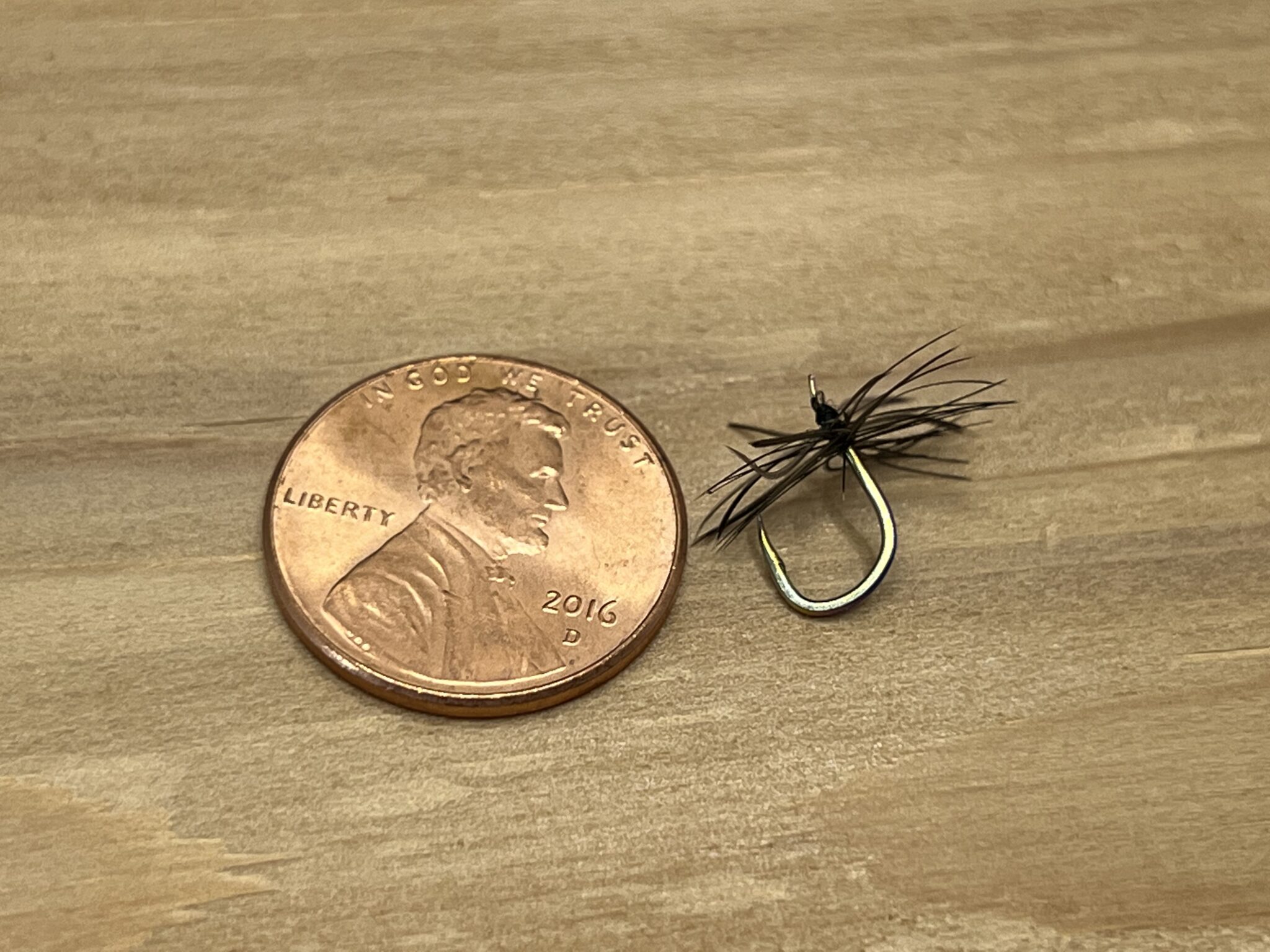 I especially intend to use this fly for winter fishing since I always seem to do better with a contrast of black and blue or green when the temp drops and the water's low.
I consider this a good bet for targeted sight fishing to wary or lethargic trout. The flash and color palette with the stark contrast and movement of the starling are all triggers.
So, how do you tie it on?
Since there's neither a loop nor an eye, you can't use a Clinch Knot, Davy Knot, or the like. Instead, you use the Tenkara One Knot, thread the fishtail into the loop (as you would the end of your line), then cinch it up behind the fishtail (the fishtail acts like a stopper similar to the way we use it to connect our tippet to the line).
I'm sure some of you will have questions about this method of attaching your fly so I will have an article on it soon. There's a method to my madness that you'll see once the post is live.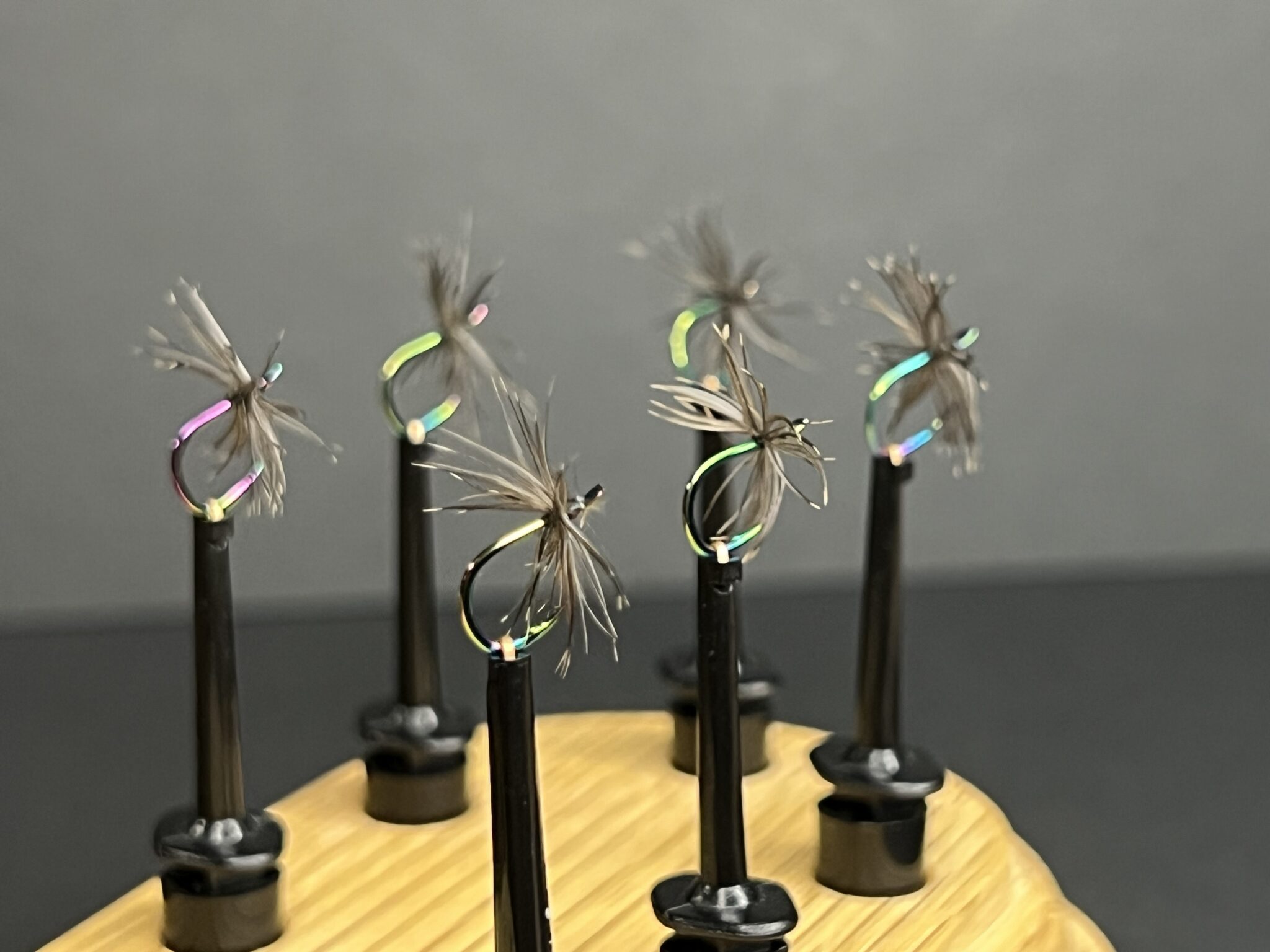 Occam's Razor probably isn't something I'd add to my regular rotation. But it does have its place as a concept, an example.
As fly tyers, we thrive on pushing the envelope of design to see what comes of it. Who knows? Your random thought could lead to someone else's epiphany. Maybe this one will. And I'm sure you'll agree that that's what feeds our collective creativity and moves innovation forward.