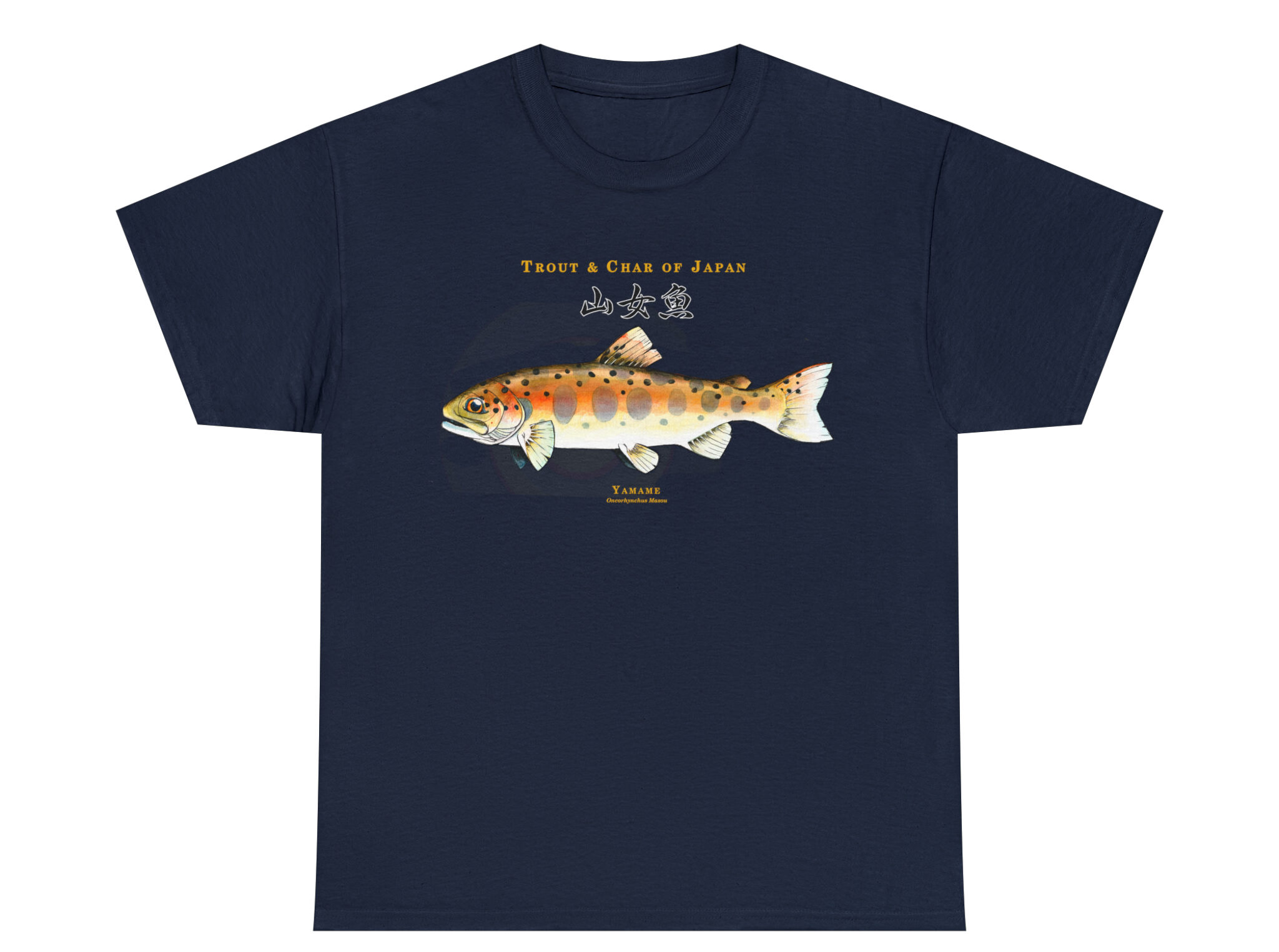 They're here!
3 designs, 8 colors!
I'm excited to announce that the t-shirts I've been teasing you with for months are finally in the Etsy Shop! Unlike most of the tenkara shirts out there, these are truly unique and real pieces of art! I commissioned outdoor artist Ryan Keene to create three original watercolors of the most iconic sportfish in tenkara: the amago, iwana, and yamame showcasing their most vivid natural colors.
The kanji and katakana aren't fonts! I had the characters hand-written by a professional Japanese calligrapher! And they're accompanied by the corresponding English translation and latin scientific classification.
I wanted these shirts to be as sophisticated and esoteric as possible (just as is tenkara). I wanted tenkara anglers to see themselves reflected in these aesthetics as uncommon anglers who identify as someone who appreciates our sport on a particularly unique level.
I put a lot of man hours into every minute detail of these designs and bringing it all to fruition which I hope is apparent. These would have been finished months ago if I did things like used computer-generated graphics and existing fonts, but I decided to take the road less travelled and put in earnest effort. To me, the tenkara community is worth it.
I'm very proud of these and I hope you like them too.
See all 24 design and color options in the Tenkara Talk Etsy Shop!