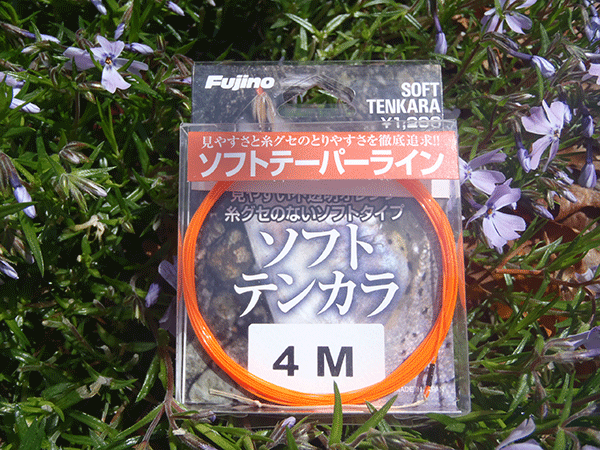 When I first started tenkara, I fished furled, tapered lines because they were easy to cast. The turnover was very good and loaded the rod well. But they are typically "heavy" and difficult to keep off the water when you want to make a good dead drift presentation. Eventually, I "graduated" to level fluorocarbon lines which were much lighter and easier to keep off the water. They made a great presentation, but even the brightest ones were difficult to see. This is due to two reasons.
1. Fluorocarbon level lines are much thinner than furled lines. That just makes them intrinsically hard to spot at any significant distance.
2. Fluorocarbon doesn't take dye well. Nylon does, but fluorocarbon doesn't. But the problem with nylon is that its lower density makes it difficult to cast. It doesn't load the rod as well a fluorocarbon and doesn't transfer energy well enough to cast in the wind.
Enter tapered nylon lines. I've recently been testing the "Soft Tenkara" tapered lines from Fujino. These are knotless, tapered lines (just like modern fly fishing leaders) that turnover very well and load the rod easily. Even though they're nylon, the taper seems to make up for any lack of density during the cast, yet the light weight makes them just as easy (maybe easier) to keep line off the water as a fluorocarbon.
And, because nylon takes dye better than fluorocarbon, these lines are BRIGHT! They're more opaque than most fluorocarbon lines and I have no problem seeing them on the water.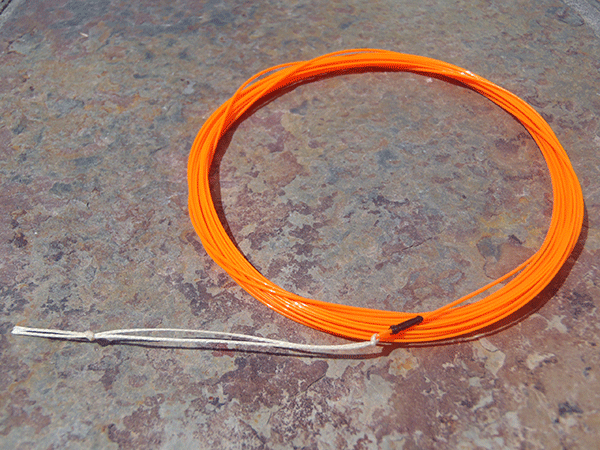 Out of the box, the line comes with an attached loop for a girth-hitch connection; however, you could cut this off if you prefer the slip knot connection typically used with level lines.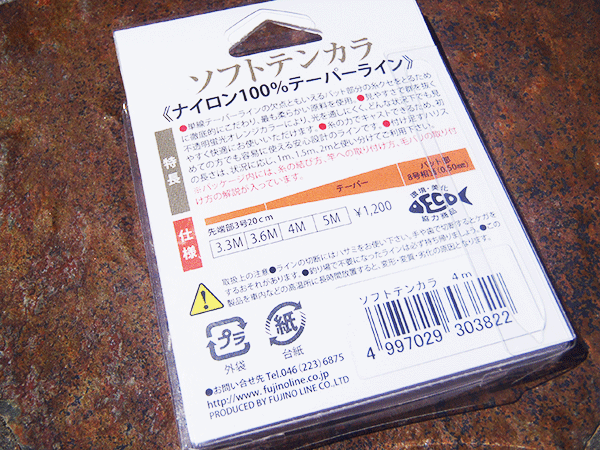 I tried the 4 meter length but they're also available in 3.3M, 3.6M, and 5M. Honestly, I wish they made some longer versions like 6 or 7 meters but the physics between the nylon material and tapers may not add up there. Who knows. Maybe they've already tested longer versions and settled on these lengths for a reason.
The Fujino tapered lines are a good fit for anyone who wants a line that is easy to keep off the water, turns over well, and is easy to see. The only limitation I can see is length. But if you're used to fishing shorter (less than 16 ft.) tenkara lines, then it won't be a deal breaker for you.
If you're interested in trying one out, they're available on the Tenkara Bum website.