Today, I received my long awaited custom tenkara fly box made by Rick Setina.  It's even more beautiful in person than the pictures he sent me in advance lead on.  The lid is Maple and has my name in Japanese (katakana alphabet) burned into the lower right corner.
The bottom is Cherry which contrasts nicely with the lighter color of the lid for a unique look.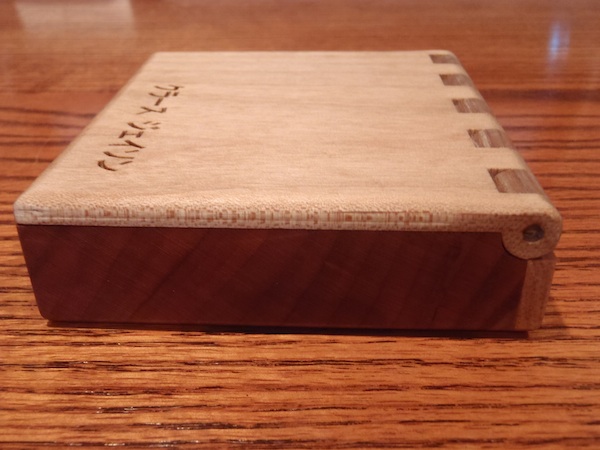 Another unique feature is the wooden hinge.  It takes a lot of skill to get the tolerances of a wooden hinge right and Rick did a fantastic job of making it tight, yet still easy to open.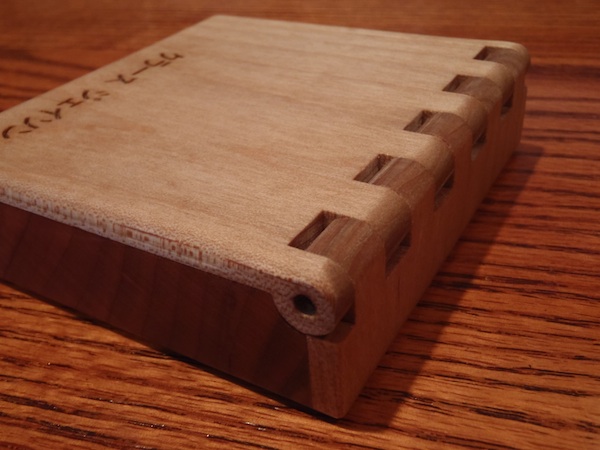 Four magnets secure the lid when closed to prevent accidental openings.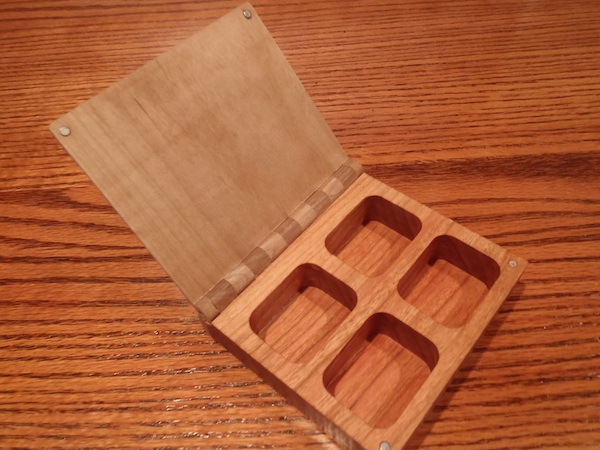 There are four compartments that are much deeper than I had expected.  This not only gives more capacity, but also helps prevent flies from blowing away in the wind.  I can easily carry a large variety of different flies yet still easily identify and access them.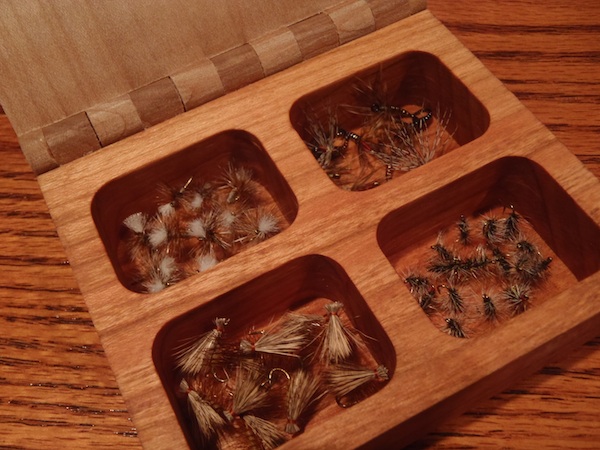 All in all, I'm ecstatic with my custom fly box.  Rick's workmanship is impressive and I look forward to having this work of art as my streamside companion for many years to come.  After bearing witness to many Tenkara fly fishing memories, I'm sure I'll be handing this heirloom quality fly box down to my grand kids who will hopefully appreciate its beauty, history, and uniqueness as much as I do.
If you're interested in a wooden fly box like like this, email Rick here
What is your "prized" fly box?