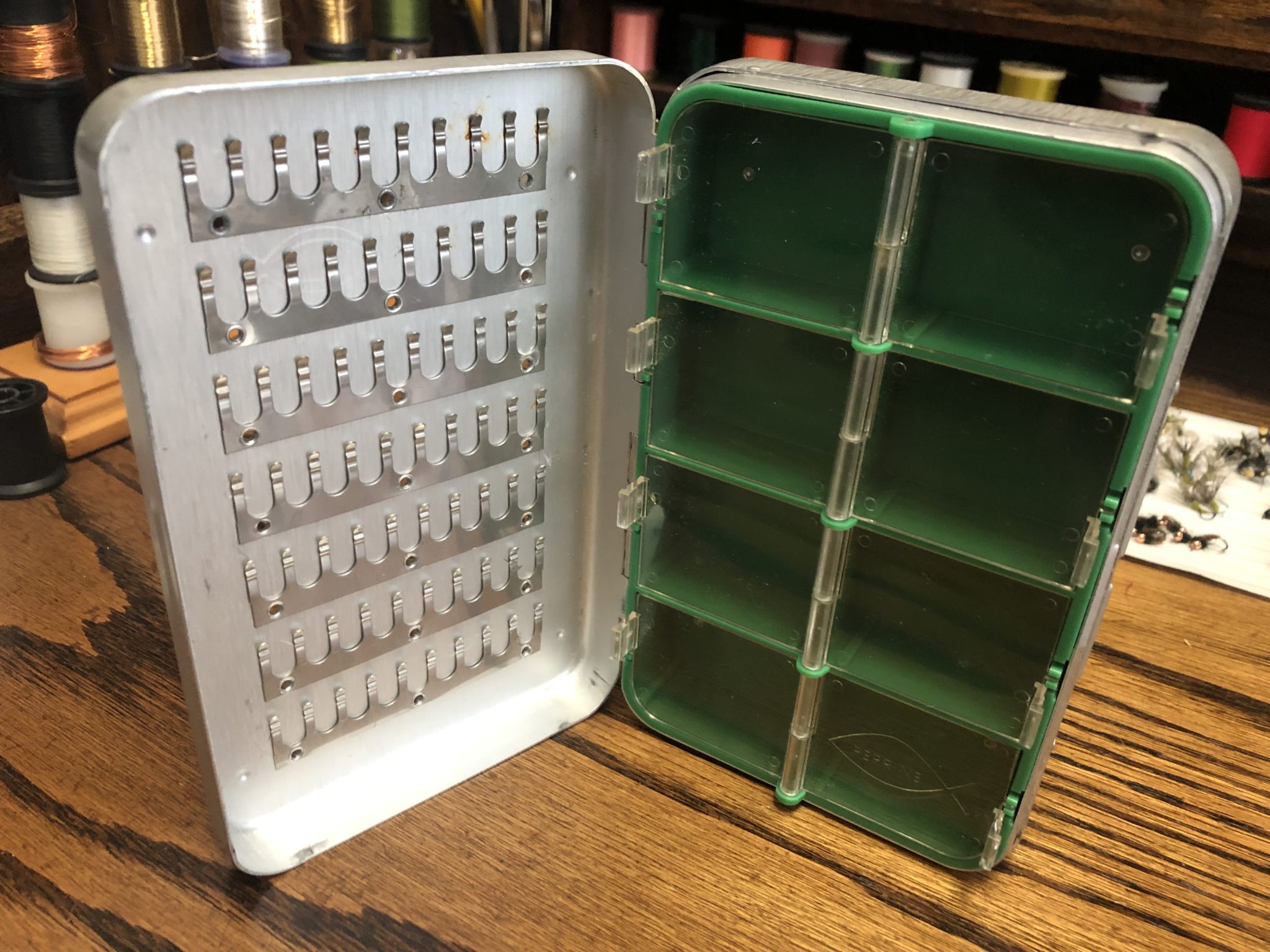 I've always had a fetish fro fly boxes–their design, their secret contents, the patina they eventually show from streamside adventures untold. Today's modern fly boxes have no soul. They're too practical and ugly–all plastic, foam, silicone, and gaudy graphics. I prefer a good wooden or aluminum box. One that would be fitting in the background of a Norman Rockwell painting. Not something that looks like it was 3D printed. I own a variety of hand-crafted wooden fly boxes as well as several Wheatley boxes in different configurations. To me, they embody everything a timeless fly box should be.
Recently, a friend graciously gifted me a vintage Perrine Box. For those of you not familiar with Perrine, they're considered the "poor man's Wheatley." They have a variety of configurations and follow a similar design as Wheatley but are about a 3rd of the price. I actually remember that you could buy them in K-Mart!
Aside from their classic look is the fact that they are available in so many different layouts. You can get any mix of clips, compartments, magnets, or even spring coils. They're also ventilated in case you forget to dry out your box at night to prevent rusty hooks.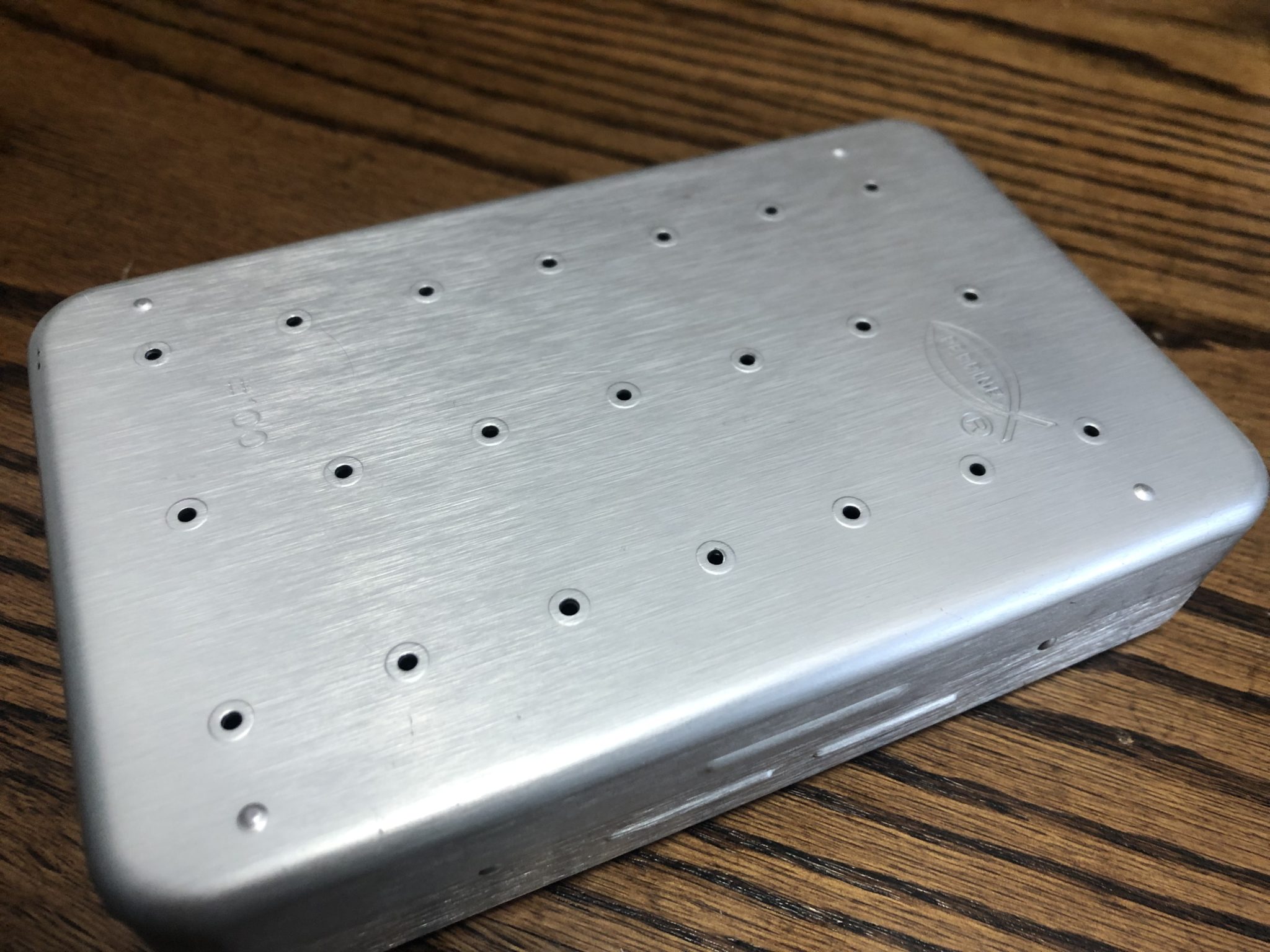 I've owned a few of them and somehow lost them over the years. So I was ecstatic when my friend told me he had a model #100 in mint condition that he'd send me!
One thing Perrine does on their boxes was include a sticker of a knot tying guide on the back. I never liked this because they're hard to get off and I think it ruins the charm.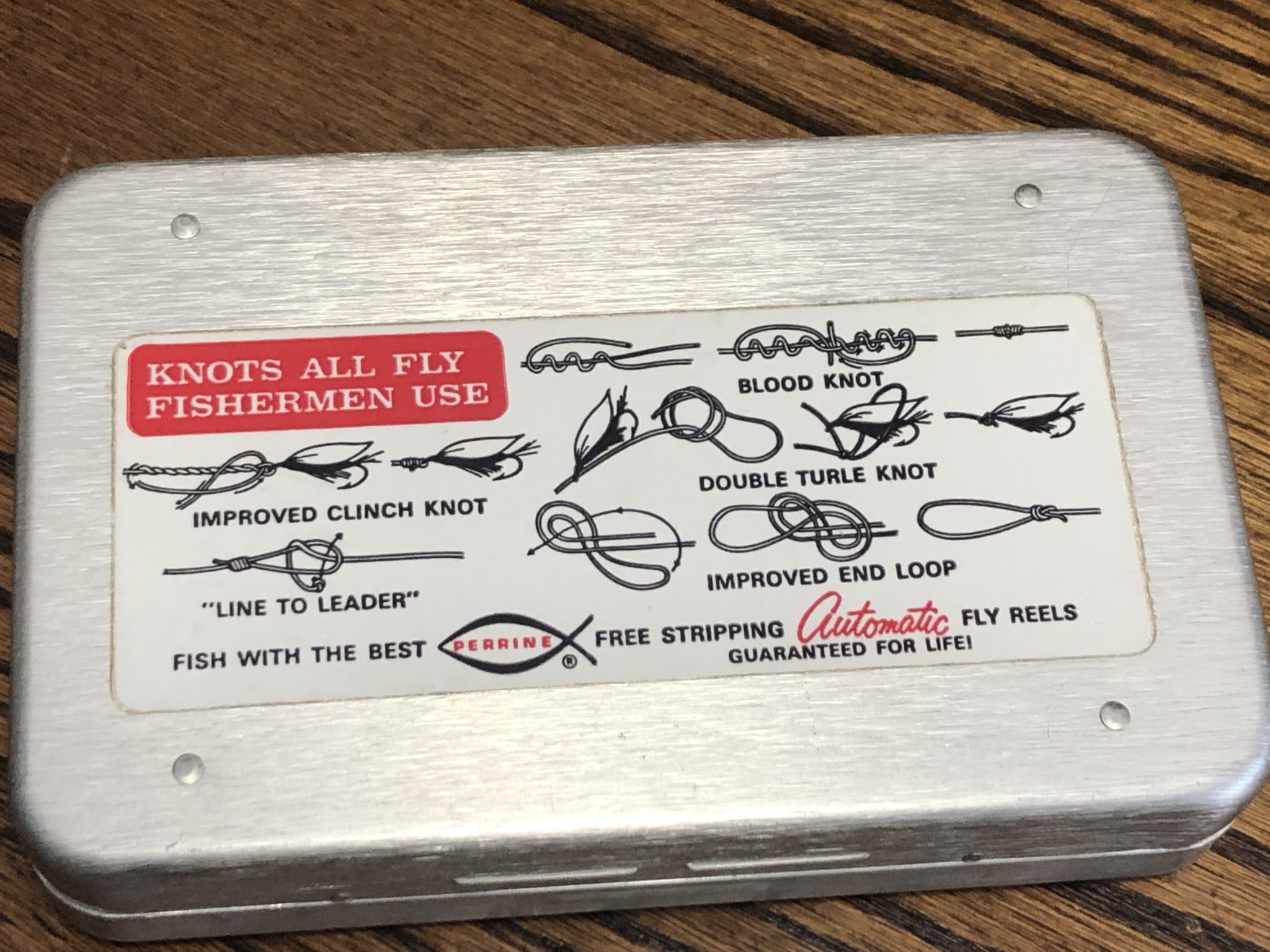 The #100 has clips (å la Wheatley) on one side and 8 compartments with green plastic lids on the other. I don't know what it is, but that green just exudes nostalgia. It's a gorgeous specimen!
So how do you honor someone who generously gives you such a prize? You fill it up! And over the course of a couple of snowy evenings, that's exactly what I did. 166 flies in all.
In the lid, I stockpiled some of my favorite bead-head patterns.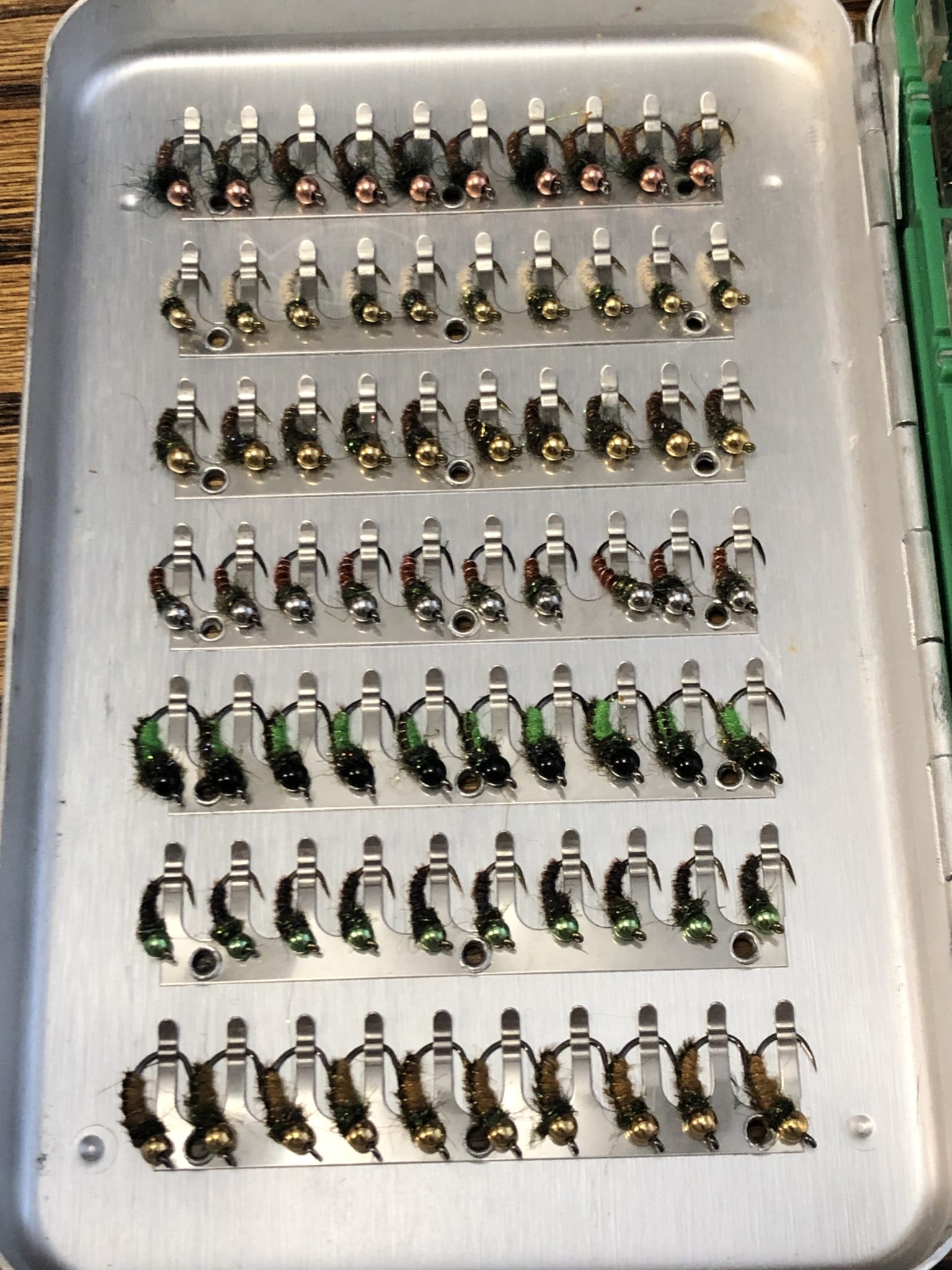 While the compartments are stuffed with a mixture of sakasa kebari, and dry flies.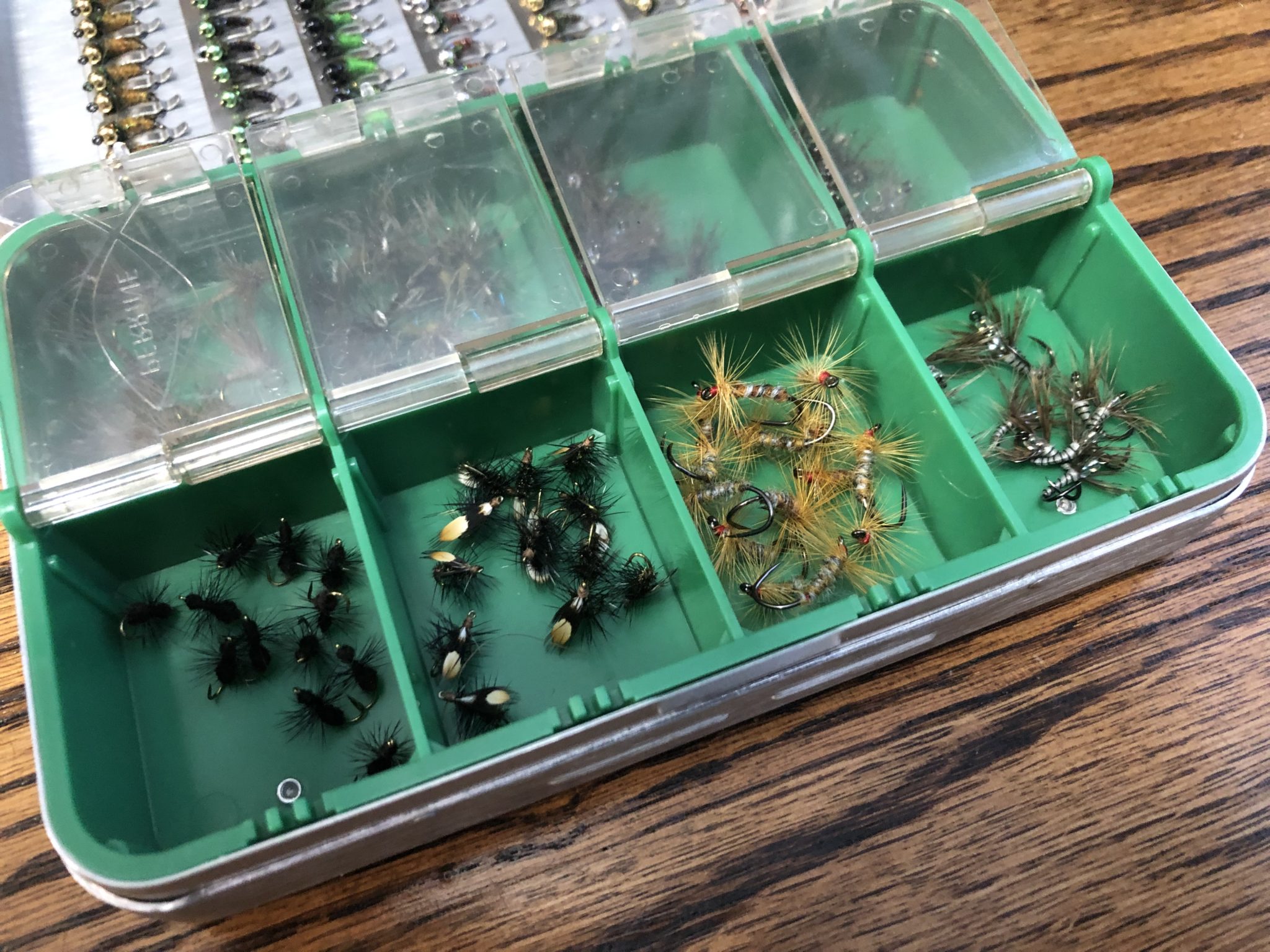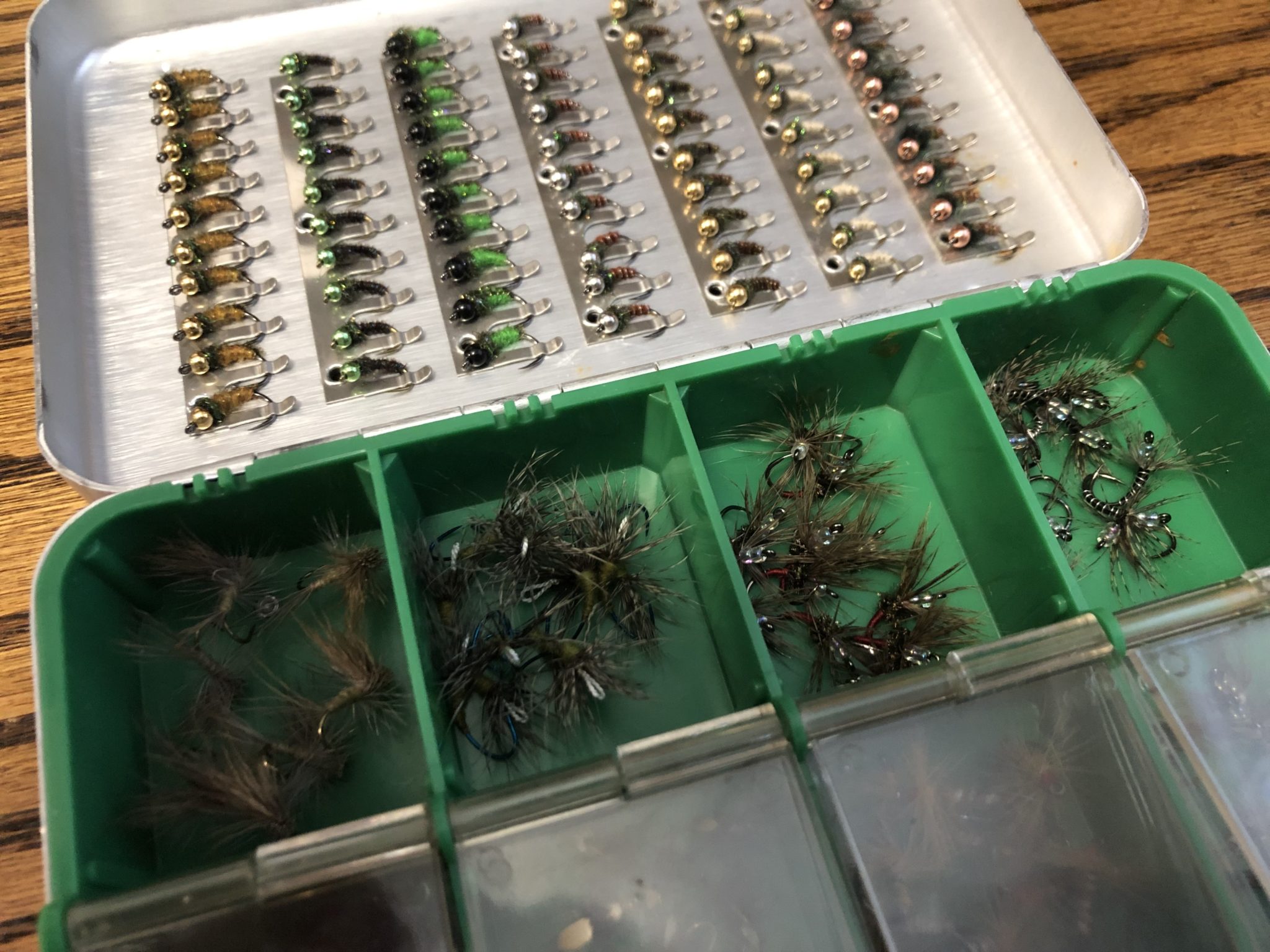 It looks even more gorgeous filled up now than it did when it was empty.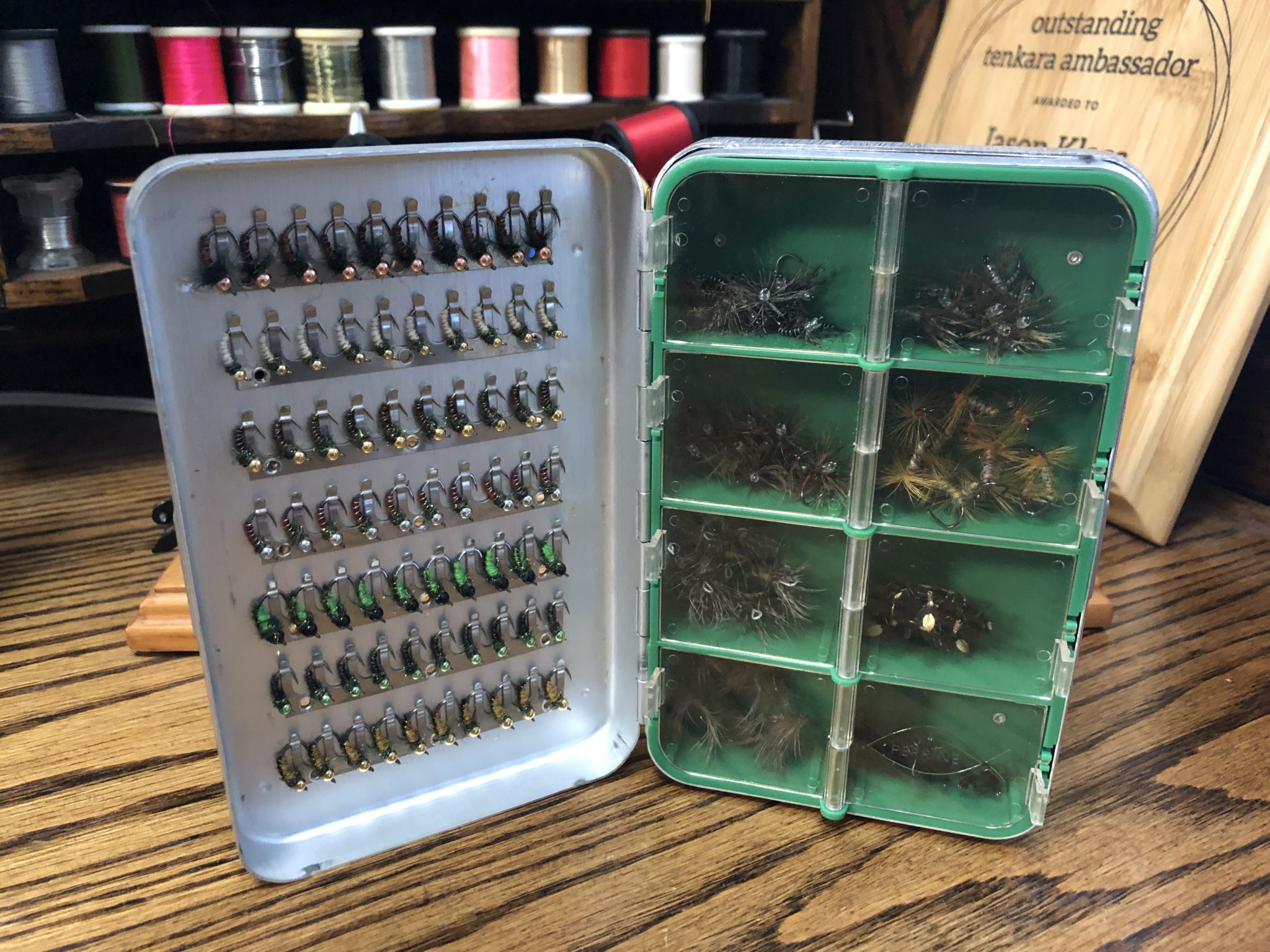 Fly boxes are made to be filled up. And so I'm looking forward to days in the field with it knowing that I'm not only carrying a piece of tradition, but a special gift from a fellow angler.
Do you have a classic fly box that has a good story behind it?