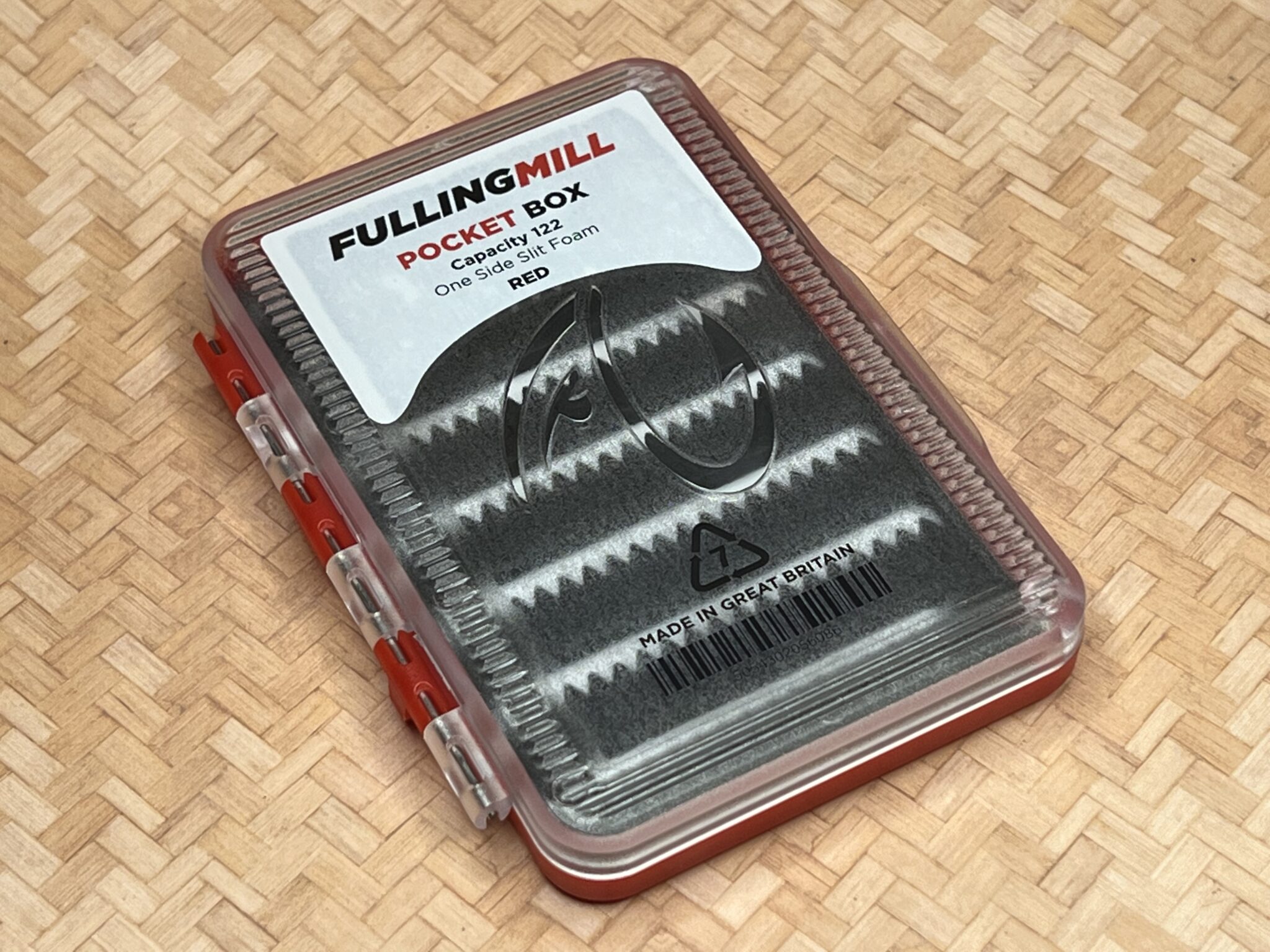 Let me start by saying I dislike plastic fly boxes. They're ugly. They're garish. They have no souls. They're not things of beauty that will be admired and prized as heirlooms or collectables like Wheatleys.
But, they're not supposed to be. They're creatures of utter utility whose only purpose in life is to store and organize flies well. They don't put on any false airs of being "art". And mostly, they do their job well.
My favorite boxes are either wood or metal. I have several Wheatleys and a few handmade wooden boxes that I treasure. To me, they're true works of art–physical representations of the tradition and history of our sport.
But sometimes, you just need a garbage bag rather than a Gucci suitcase and that's where plastic boxes come in.
They're inexpensive, durable, have high capacities, and many float and/or are waterproof. They're the pinnacle of mundane practicality.
At the Denver Fly Fishing Show last week, there was a sea of homogenous plastic fly boxes–each as boring and uninspired as the next. And most had the now popular slotted foam inserts. While I admit this method of securing flies works well, it's ugly to me. In my mind, it's a mortal sin to put a foam insert into something like a beautifully handmade wooden box. It betrays the natural beauty of the wood and its craftsmanship. But, it's acceptable for plastic boxes since there is no pretense of art to betray.
As I walked past the endless rows and racks of one fly box after another that all looked the same, Pete Seeger's Little Boxes played in the back of my mind.
But for whatever reason, the Fulling Mill Pocket Fly Box caught my attention.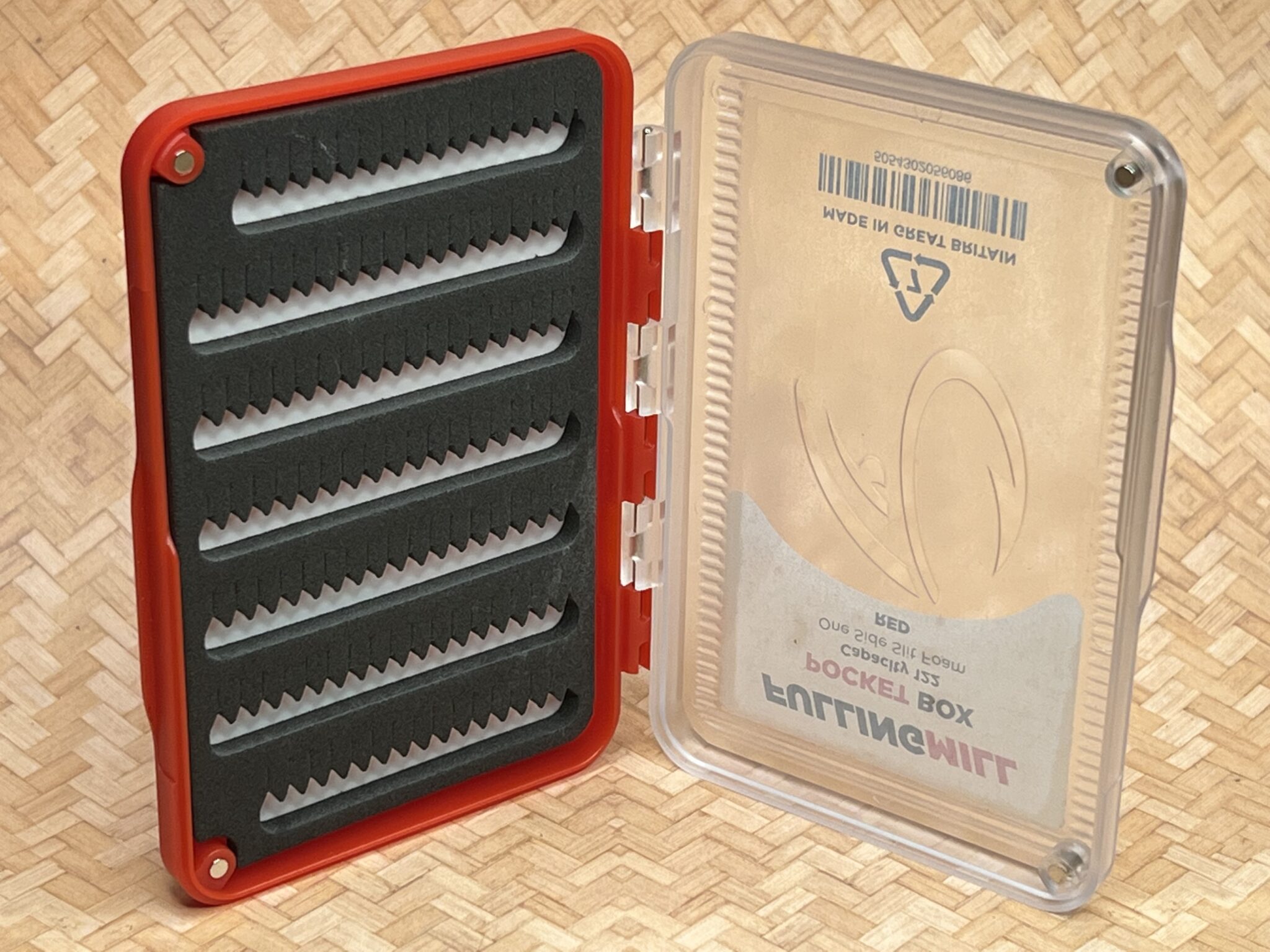 Manufacturer Specs
Size: 20mm x 84mm x 119mm  (0.79″ x 3.31″ x 4.69″)
Weight: 60 grams (2.12 oz.)
Capacity: 122 flies
In general, I like smaller boxes. I'd rather have more small boxes than fewer big ones because it allows me to more easily customize my fly selection for a specific situation. For example, there's no need to carry hoppers in January, so the terrestrial box stays home.
Anyway, I liked this box mostly because of the size. It's big enough to hold a substantial amount of flies, yet small and thin enough to fit in a shirt pocket.
I've seen similar boxes but they're usually poorly made with cheap materials. Upon inspection, this one felt really solid and well made.
The first thing I do when examining a new fly box it to look at the hinge. If any part of a fly box is likely to fail, it's the hinge. The one on the Fulling Mill box is very sturdy indeed and features a metal pin.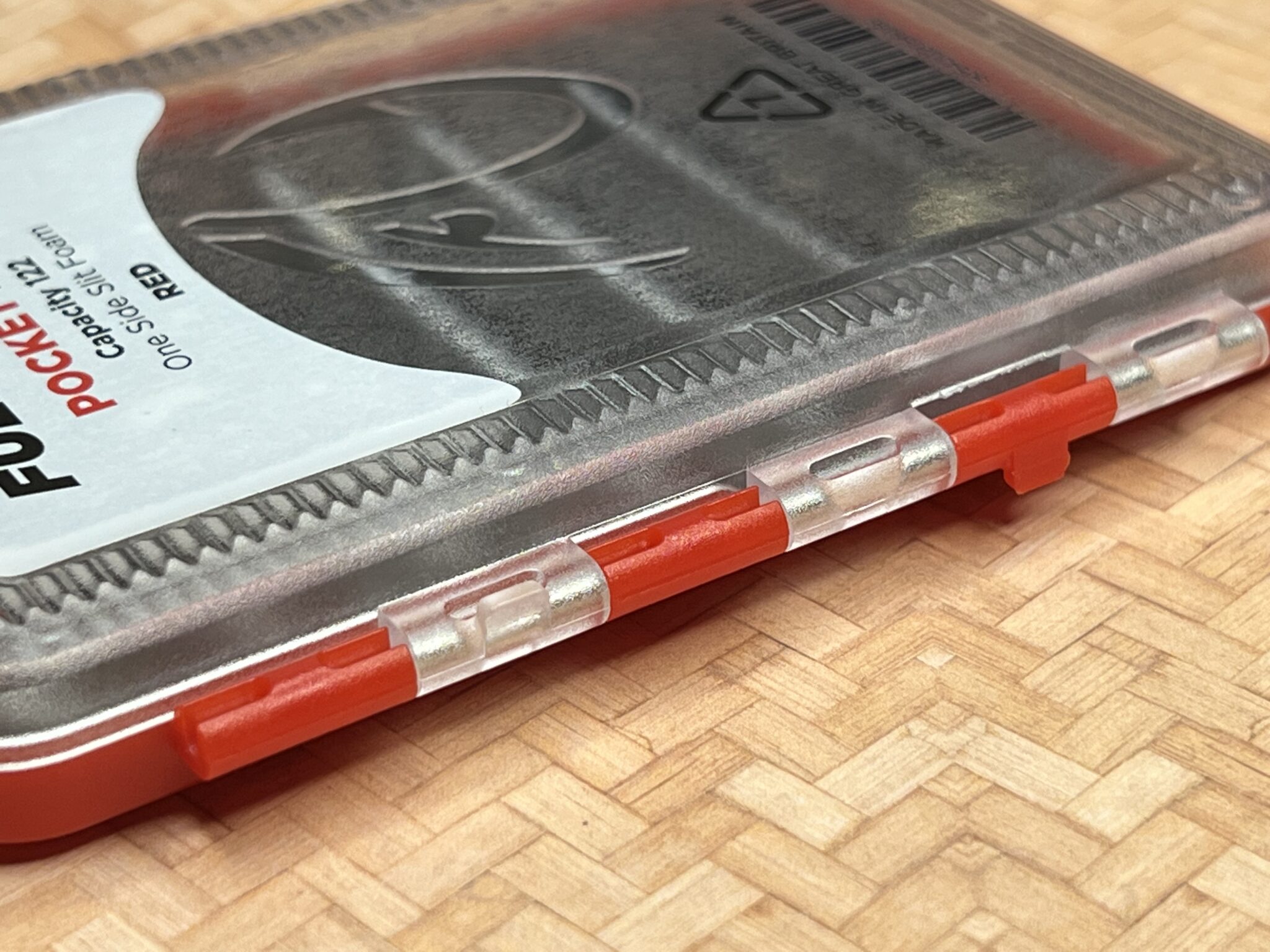 The closure is magnetic with 4 (rare earth?) magnets that are strong enough to keep the lid secure while still being easy to open. In fact, I really like how much smoother it is to open than a snap-closure box.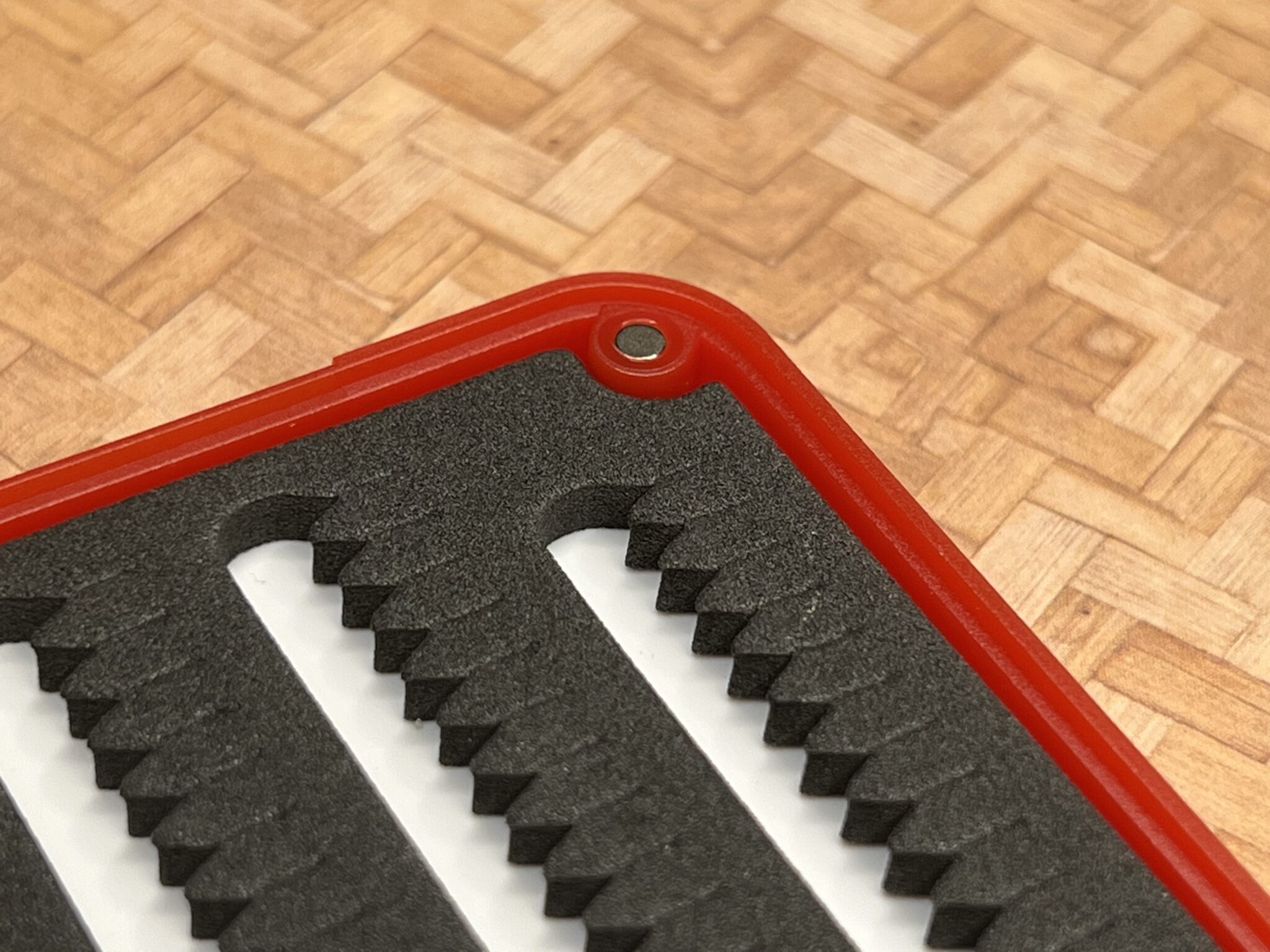 The foam is your typical 4mm slotted insert that most people will be familiar with.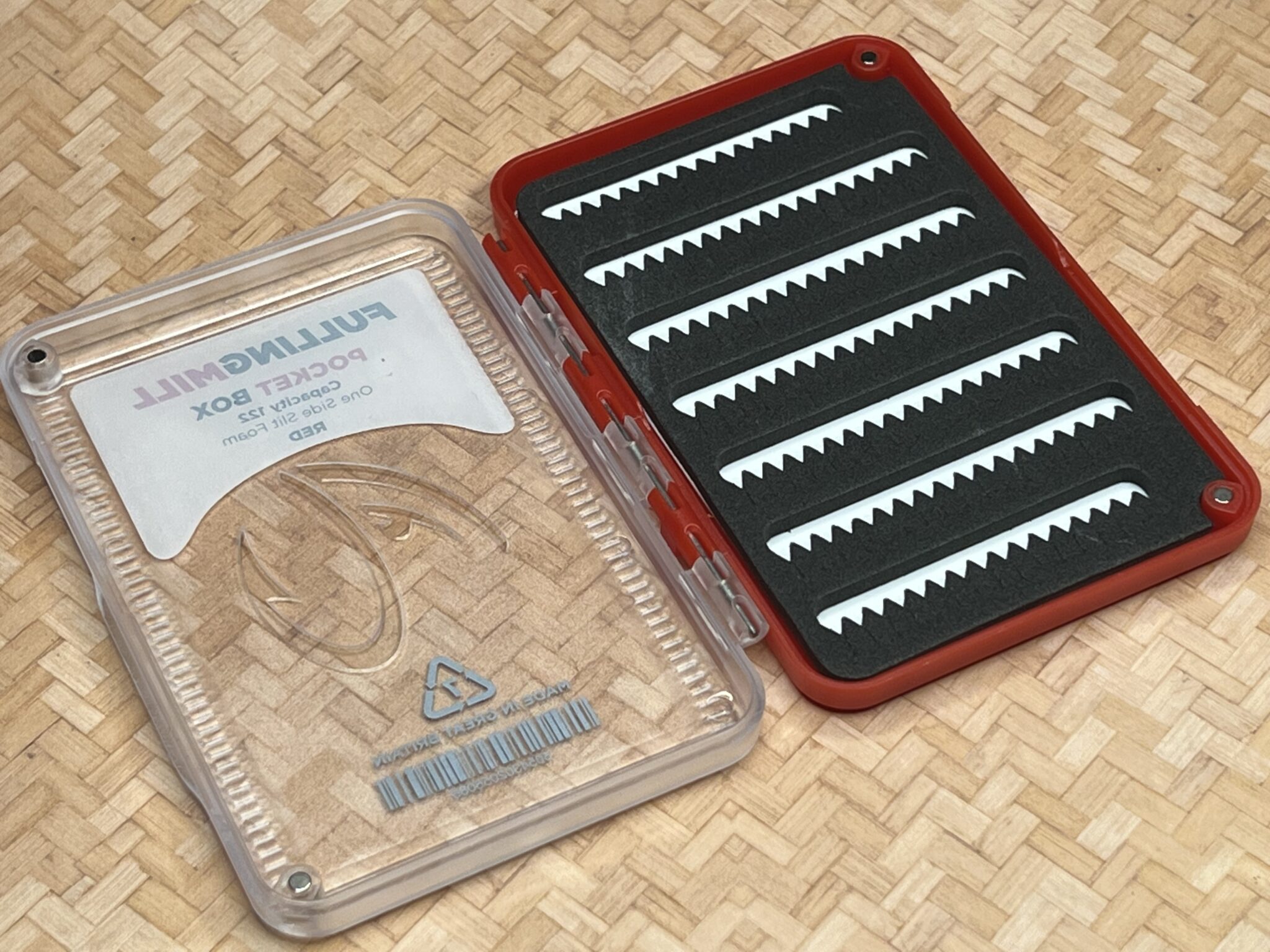 According tot he manufacturer, this box will hold 122 flies. But since our tenkara flies tend to be a little on the larger side, I'd say it would probably hold more like100 flies. At any rate, it's a tenkara-friendly box and to me, the slits are the perfect size my #12 kebari (though it will easily hold larger or smaller flies).
Plus, there is enough clearance between the foam and the lid so that the hackle on your kebari won't get crushed.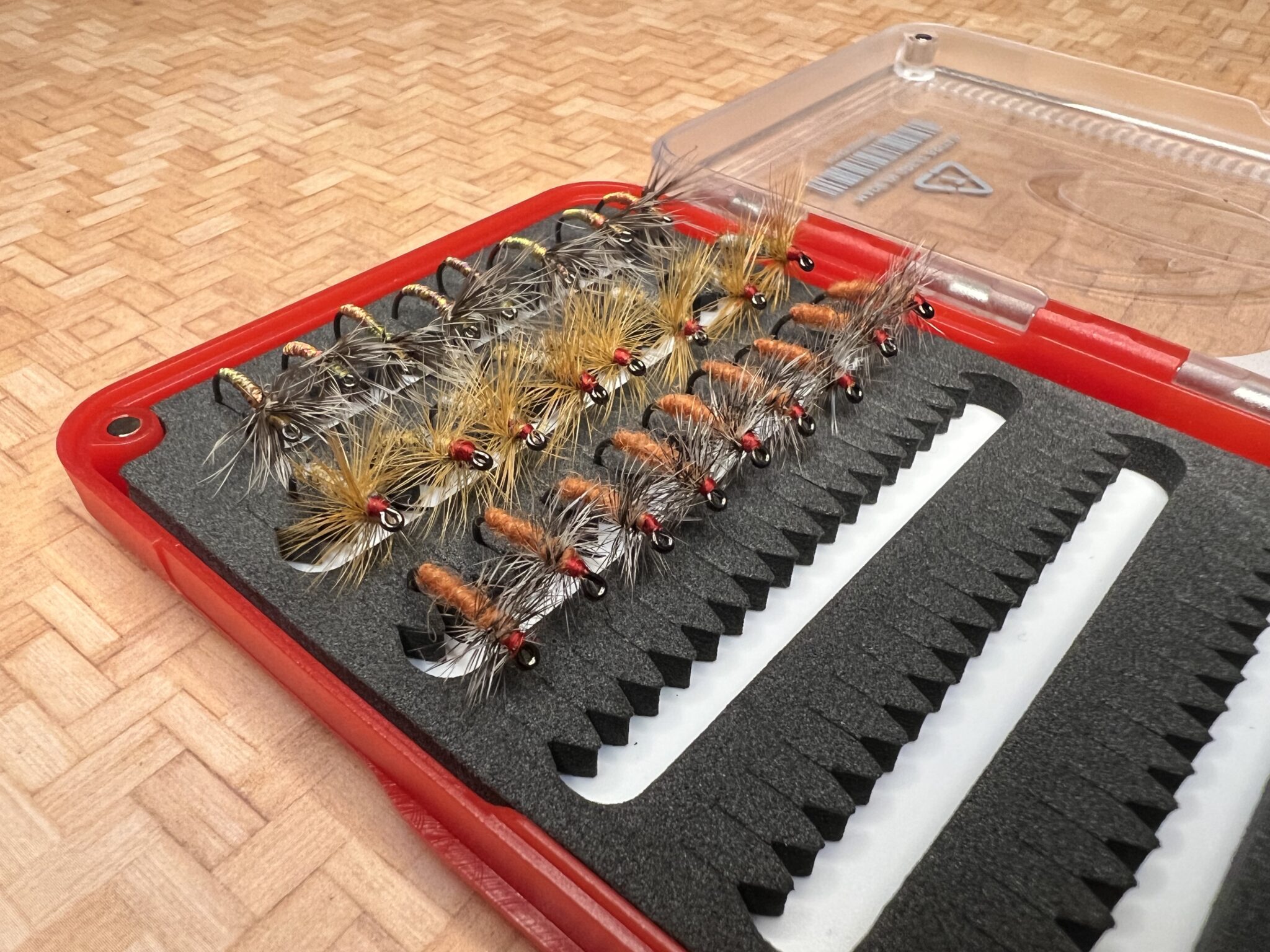 I should mention that I also like the clear frosted lid which allows you to see the contents without opening the box and unnecessarily risking loss from wind or a drop.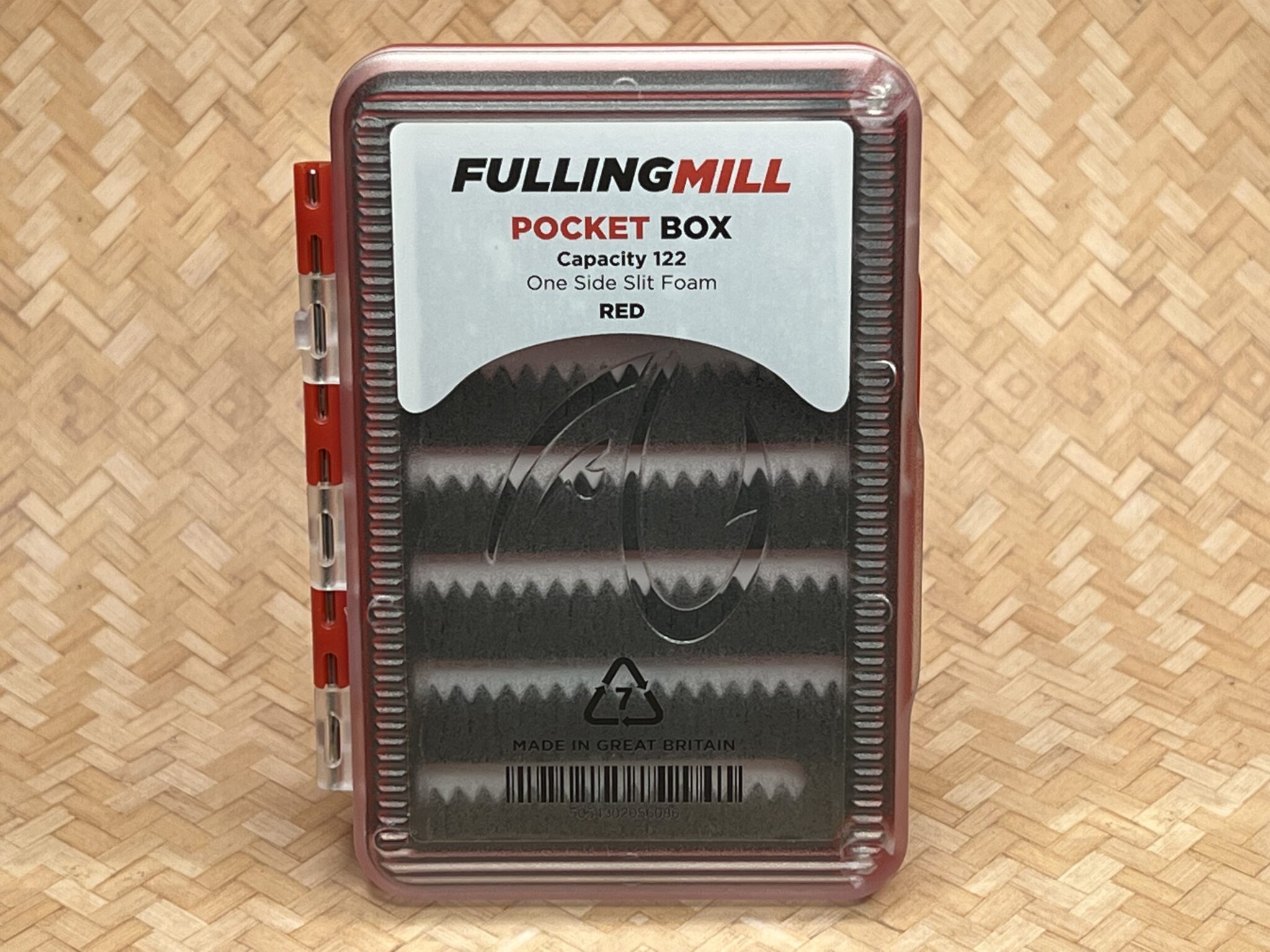 Ergonomically, the box just feels good in the hand and has smooth rounded edges that won't snag on pockets.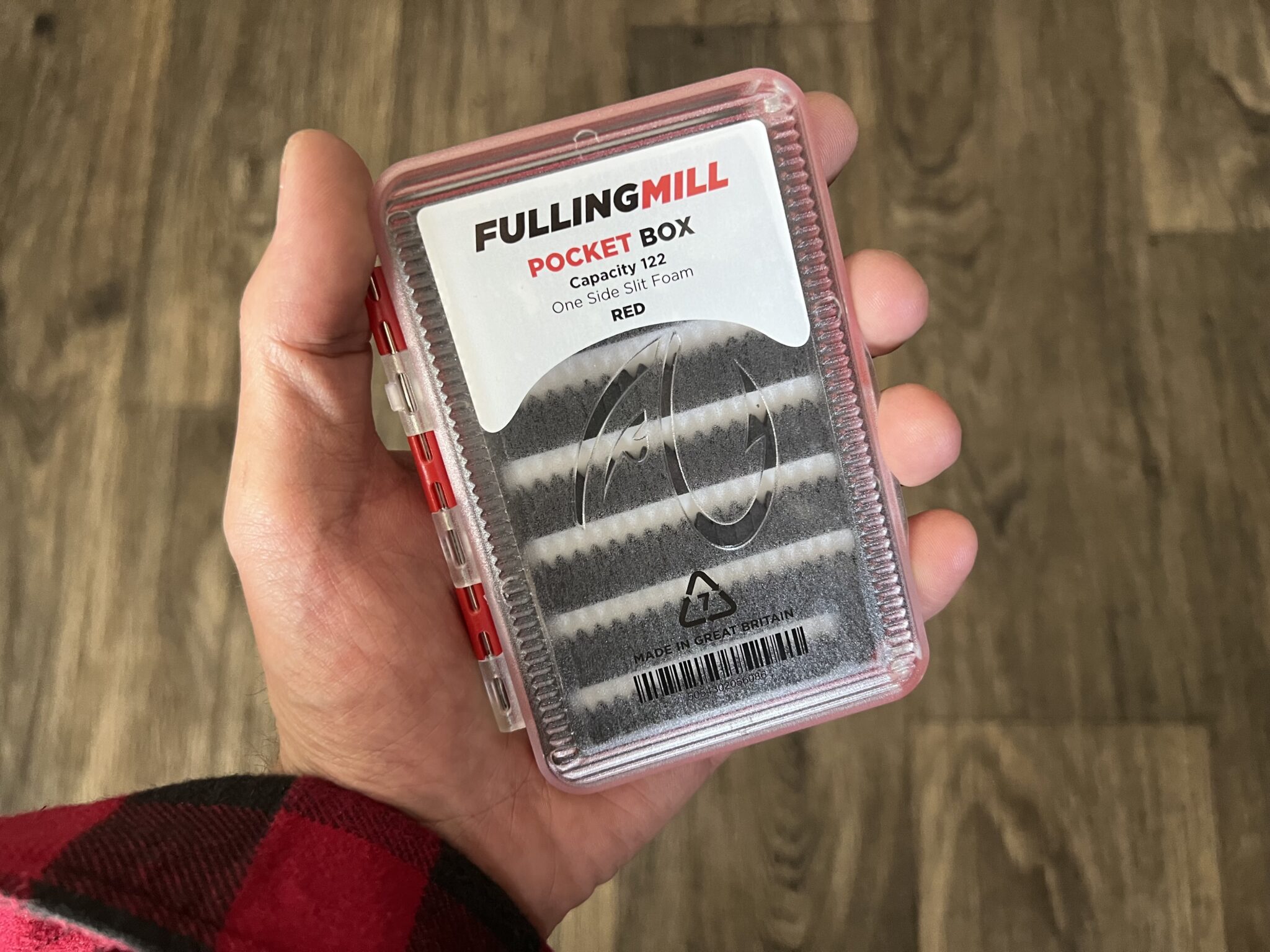 Overall, the Fulling Mill Pocket Fly Box is great box–even if it is PLASTIC. Learn more on the Fulling Mill Website.
What's your favorite plastic fly box?