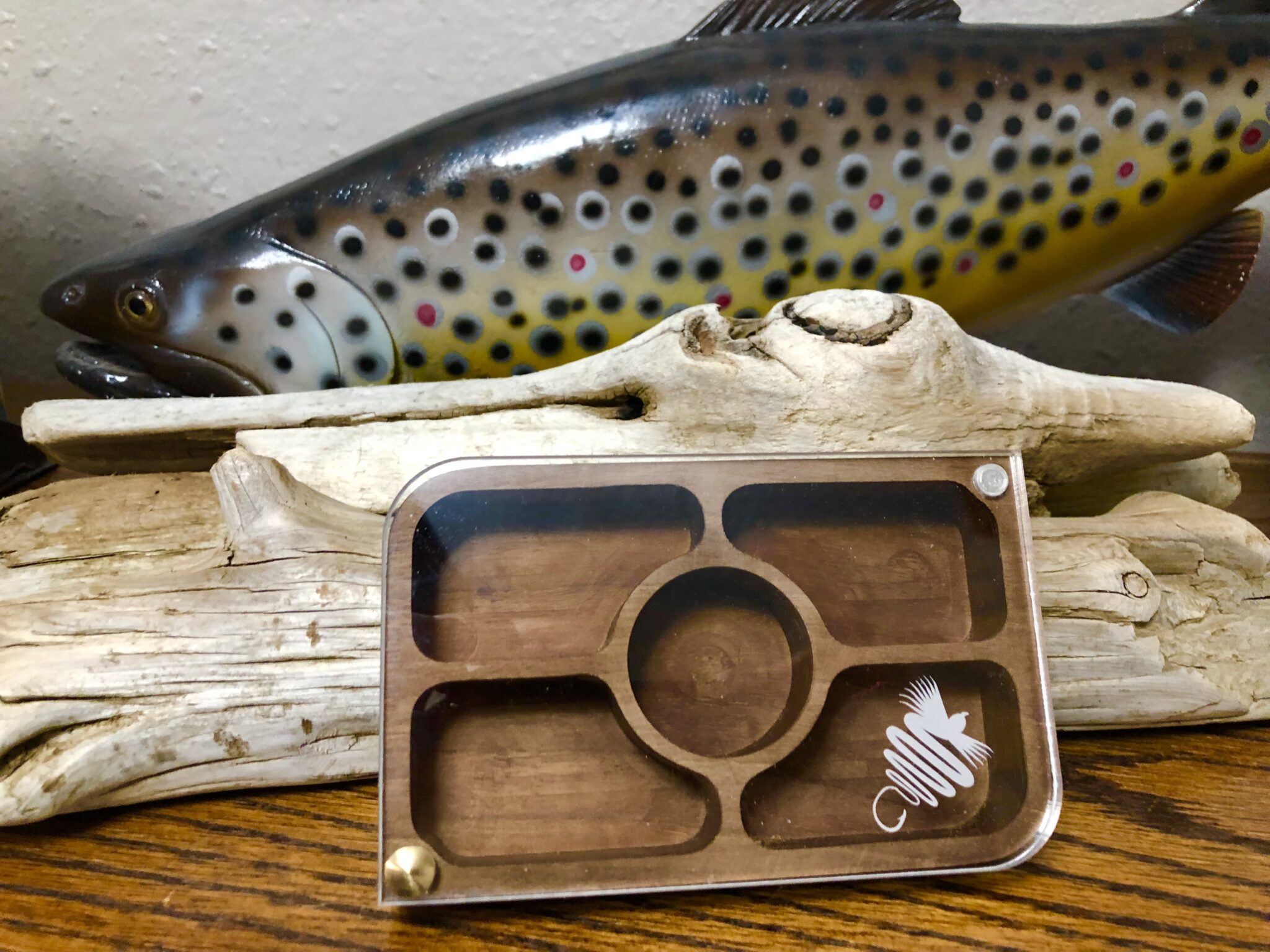 I just got my new Seido GL fly box from Fairy River and couldn't be happier with it. Fairy River is based in Serbia and specializes in wooden fly boxes and accessories as well as conventional leaders and tenkara lines. If you're thinking it looks familiar, that's probably because the base has a similar layout to Dr. Ishigaki's iconic fly box that always enthralled attendees at the Tenkara Summits. His has a carved wooden lid, but the Seido features a swing-out clear lid with a magnetic closure. Bonus, you can open the lid with one hand.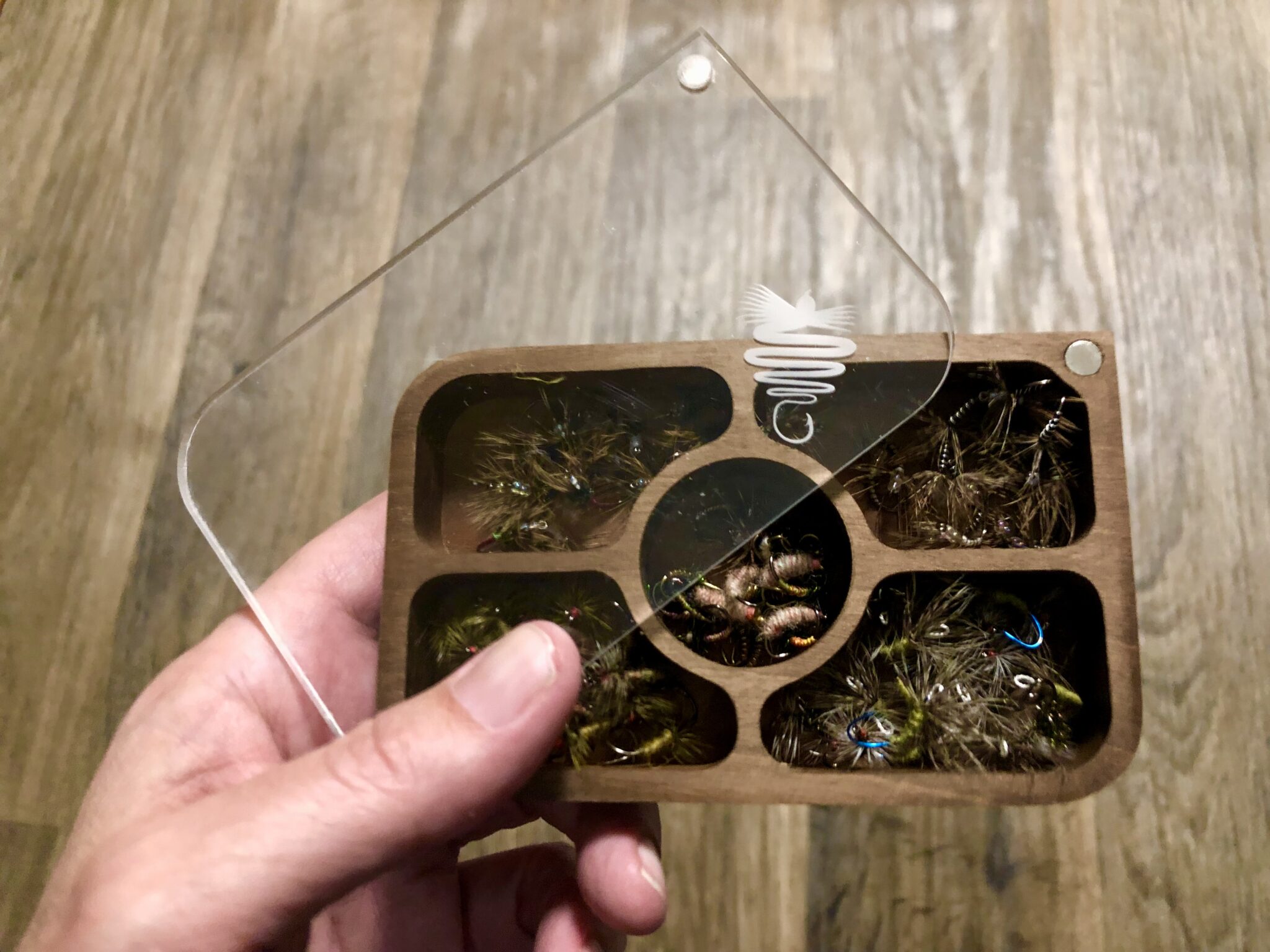 It's also available with a wooden lid but I opted for the clear so I can see the contents of my box without opening it. Plus, I just thought it looked unique.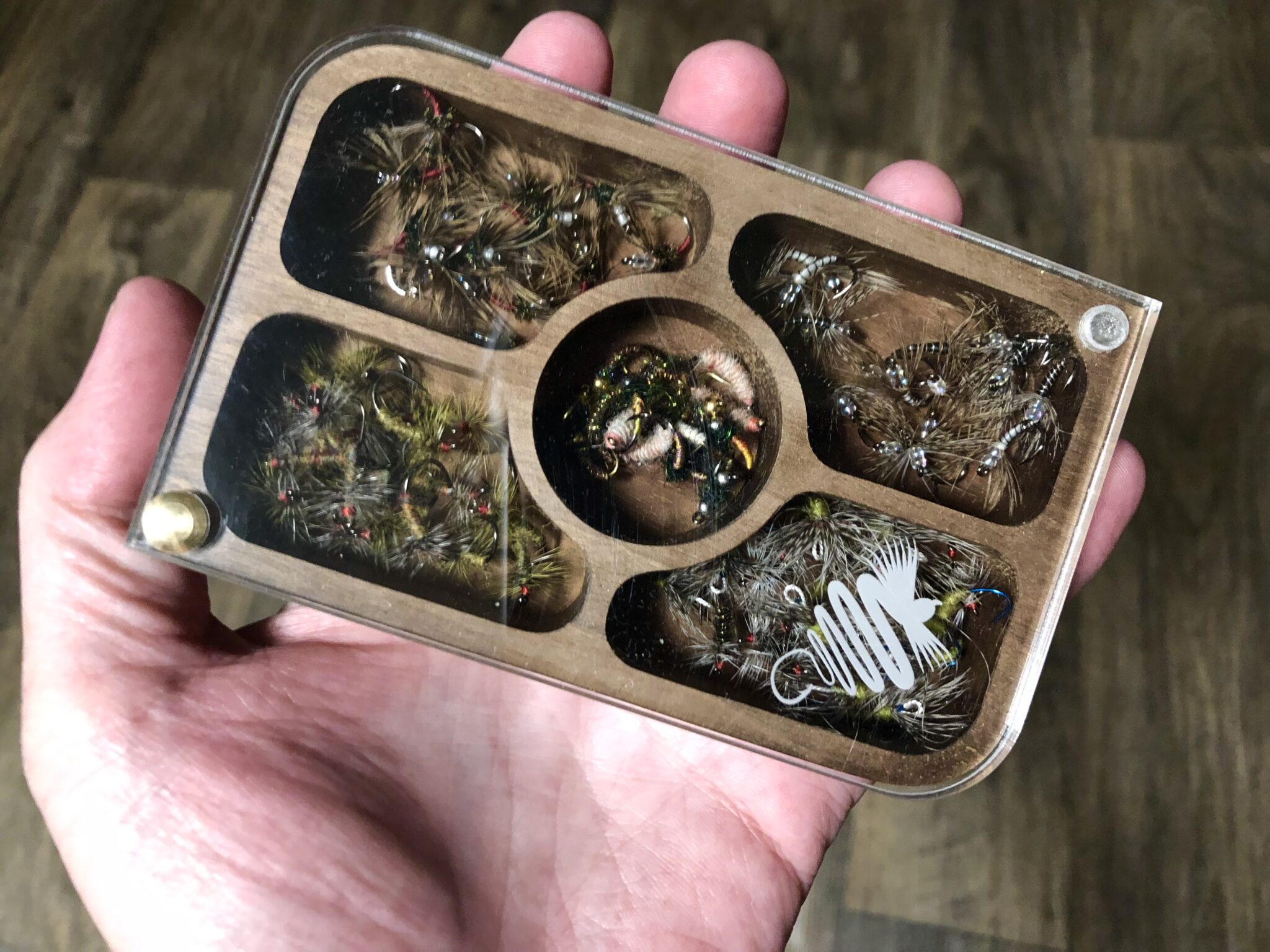 My one complaint is that the company's logo is too big and obstructs your view of the contents of the bottom right compartment. I would like to see a much smaller logo that is pushed into the corner.
Filling up a new fly box is always fun and I roughly organized mine this way: In the 4 main compartments, I put my favorite sakasa kebari and Futsu kebari. In the round center compartment, I threw a bunch of bead heads and some Killer Bugs in case I need to get down fast. I'll leave a little room in that one so I can throw in some last-minute experimental flies I want to test out on a given day.
Pricing is a little different for each box and isn't listed on the website so you'll have to contact Oliver (the owner) for that. Mine was about $31 USD.
Mine is made of walnut and is superbly crafted. I'm sure I'll get many compliments on this box both on the stream and in the lodge! See all the different layouts and styles they have here.