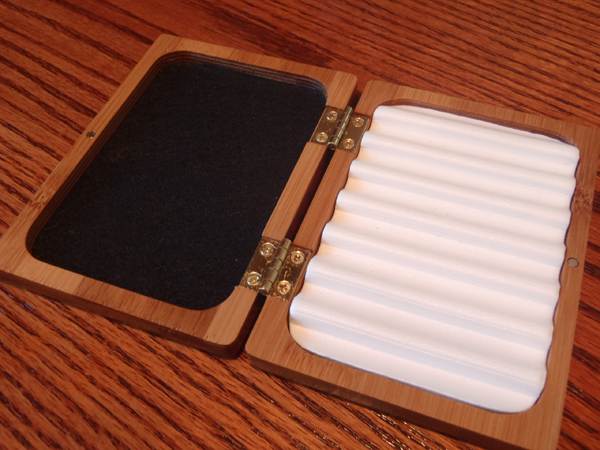 I just got my Tenkara USA Bamboo Fly Box and it is beautiful.  I got to see a sneak preview of one at the Fly Fishing Show in Denver a few months ago and couldn't wait until they were for sale.  I'm a sucker for wooden fly boxes so the day they went up on the Tenkara USA website, I bought one (I might have even been the first one).  Here are some of the things I really like about this box.
The Size
At 4.5″x3.5″x0.75″, this fly box is (in my mind) the ideal size for tenkara.  It will hold more sakasa kebari than you'll need for a full day on the water, yet is very slim and will fit into a minimal chest pack (or a shirt pocket) easily.  I can't stand thick, bulky fly boxes and really like how sleek and slim this on is.  The dimensions make it feel very ergonomic in the hand.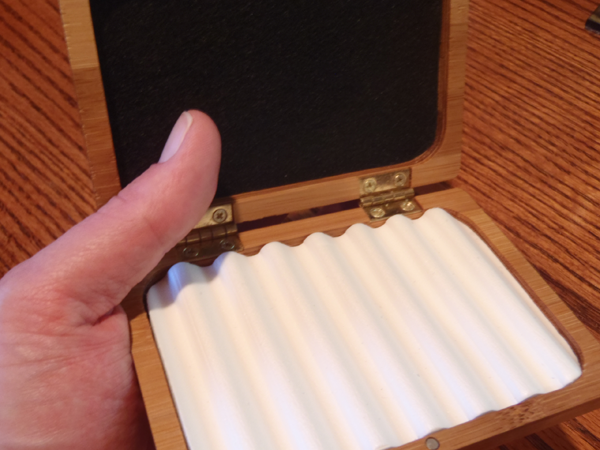 The Look
Aesthetically, the box is gorgeous.  The bamboo is a rich color with nice grain to it.  And rather than a glaring, ugly logo turning you into a walking advertisement (ala The North Face), the laser engraved logo is a subtle katakana "te" character that gives the box a very nice "Japanese look" to it.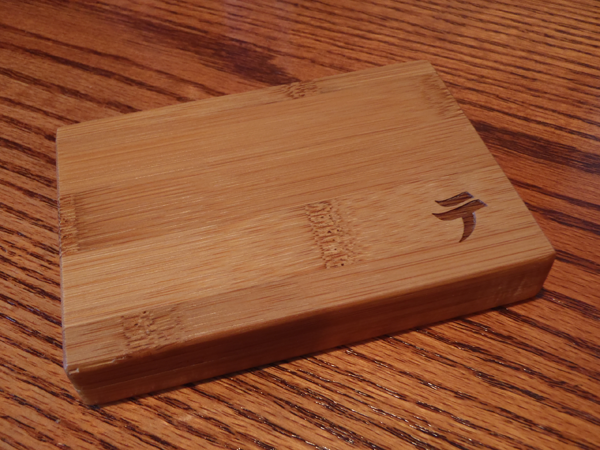 The Weight
While the Tenkara USA website lists the weight as 2.7 oz., on my scale, the box came in at 2.3 oz. Whenever working with a natural material, there is bound to be some weight variation but I was glad to see that they didn't understate the weight as many gear companies do.  It's always nice to find a piece of gear actually has better specs than promised.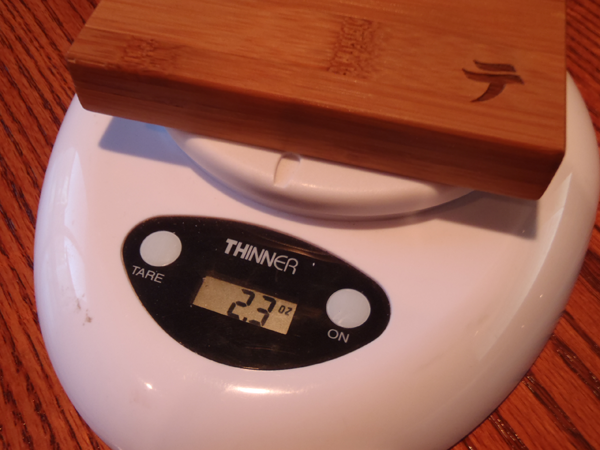 The Foam
Unlike many foam boxes, the insert is raised and the edges are very shallow making it extremely easy to add or remove flies.  With most foam boxes, the edges are so deep that it can be difficult to access your flies–not so with this design.  And the lid features enough clearance to not fold flies down when closed.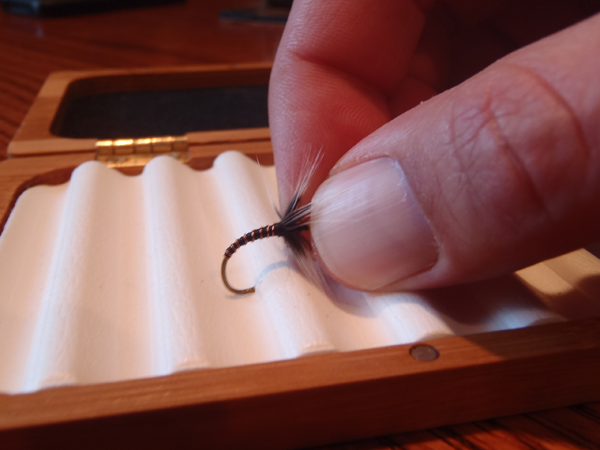 The Finishing Touches
Aside from the beautiful exterior finish, this box also has a few nice touches in the hardware compartment. The brass hinges are inlaid so they're not on the outside frame of the box giving an even more elegant appearance.  And a single, centered magnet keeps the box securely closed, yet easy to open.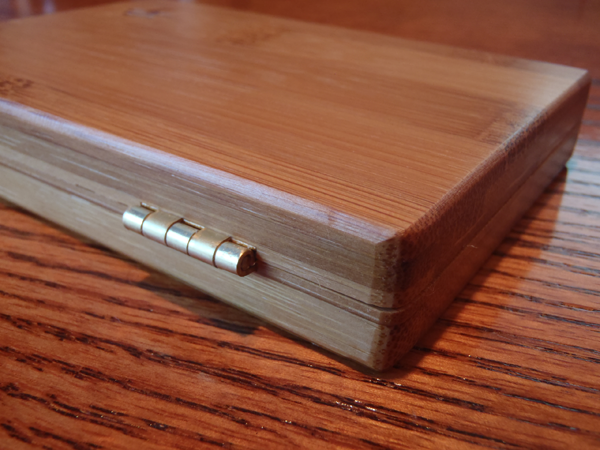 What I'd change
While I wouldn't really change anything about this particular design, I would love to see it offered in a compartment version as well.  While foam is certainly very practical for a variety of reasons (especially noticeable when trying to dig out just the right sakasa kebari buried deep in a compartment on a windy day), I have come to favor compartment boxes.  Many anglers prefer foam because it's easier to see and access your selection, but to me, high-tech foam somewhat detracts from the beauty of a wooden fly box. But that won't stop me from taking this beauty on the water.  Now…I just have to hit the vise to fill this puppy up!