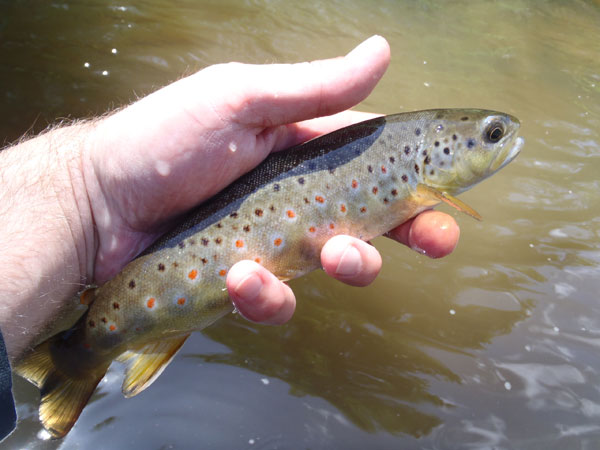 The little voice inside my head said I should know better than to hit the stream Memorial weekend (let alone on actual Memorial Day) but sometimes it pays to go against your better judgement…
Sure enough, the parking lot at Bear Creek was not only packed, but overflowing.  I was lucky to get a spot from someone who just happened to be leaving right when I arrived.  Hoping most of the cars were hikers and bikers, I suited up and headed toward the stream with a mission:  to not only have a one fly day, but to have a one fly day on the eyeless tenkara flies I've been tying.  Mission accomplished!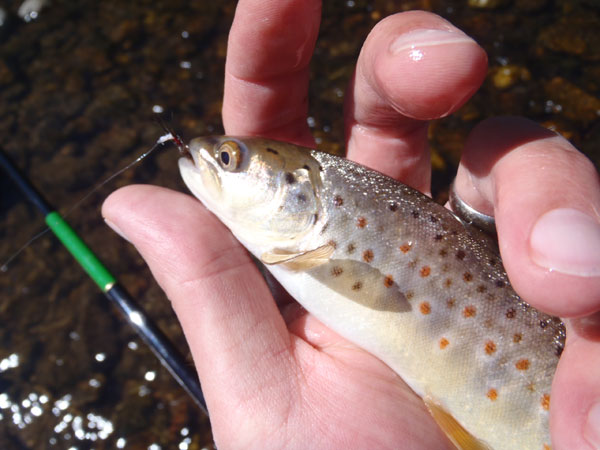 I got a small brown on my first cast and have to say it was nice to get some validation for the eyeless sakasa kebari I've been making.  I stuck with the same pattern all day: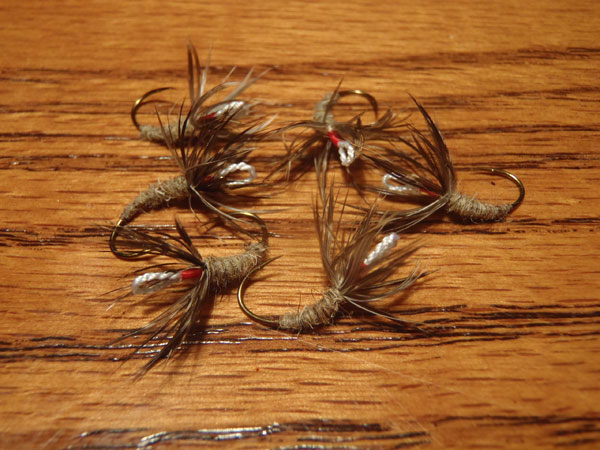 Hook:  Owner Super Yamame #7
Loop Eye:  Silk Bead Cord #2, white
Thread:  Red Uni 8/0 in front, Gray Uni 8/0 in back
Hackle:  Partridge
Body:  Natural Rabbit Dubbing
This is a very buggy pattern and sinks well as the rabbit dubbing absorbs water.  Here is what it looks like wet: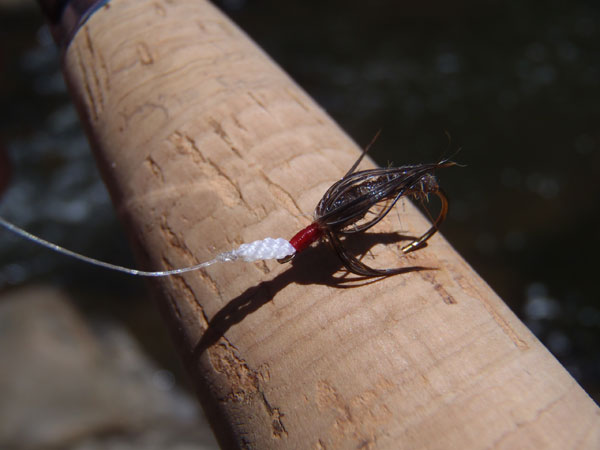 While I only caught seven fish, I'm lucky I caught anything at all given all the people on the stream today.  And considering I outfished other people I talked to (both fly and spin fisherman), I'd say I did pretty well considering I was using pretty esoteric tackle, flies, and techniques on a high-pressure day  I try to do at least one new thing every time I go out and I'd consider today a successful day with my eyeless kebari.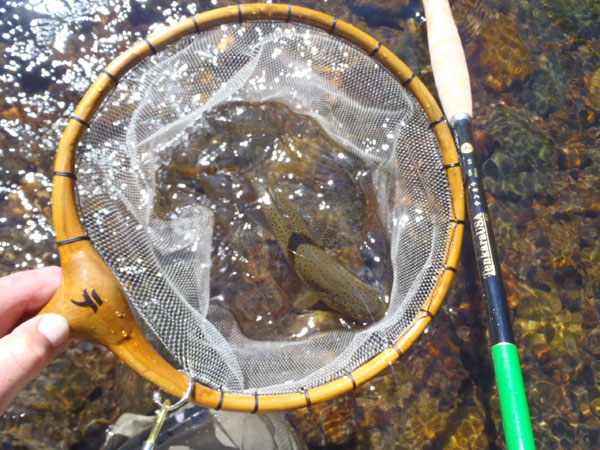 Bear Creek has such an abundant amount of aquatic insect life, I'm surprised the average fish isn't larger.  I love turning over rocks and seeing what I can find.  Here is an aquatic isopod (sow bug/cress bug).  Maybe this is one reason the Killer Bug works so well there (luckily today, I didn't have to tie one on).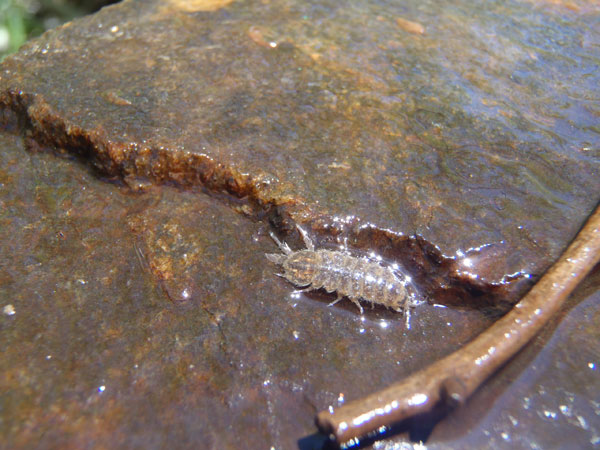 My last trip to Bear Creek, I got a nice shot of a Rhyocophila caddis larva.  Here is a different species of case caddis.  He was a little shy and didn't want to come out so I couldn't identify him.  But at least I could admire his architectural skills: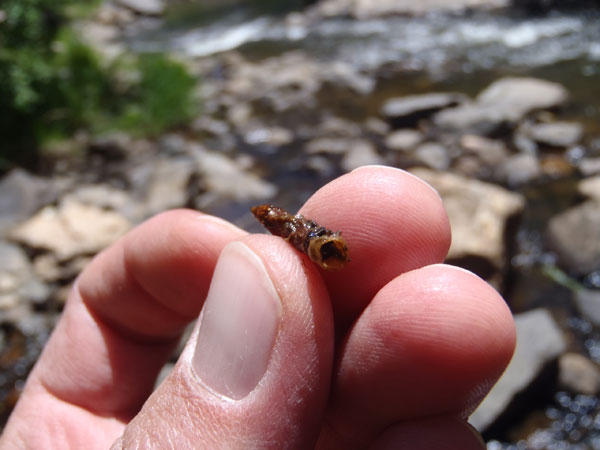 Not a bad day all in all and enough to hold me over until meeting up with Daniel from Tenkara USA this Saturday on Boulder Creek.  While Bear Creek is close and a decent stream, it will be nice to get a change of scenery.  I just have to make it through 4 more days of the "real world".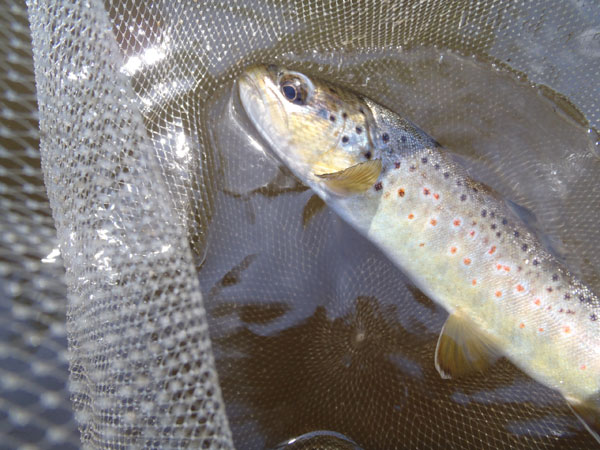 Like this article? You might also like these ...